Surfer Maya Gabeira isn't afraid of taking on a big wave. Back in January 2018, Gabeira stared down a massive 68-foot wave at the legendary Praia do Norte in Nazaré, Portugal, riding it from trough all the way to crest. Now, her ride has become an official Guinness World Record for the "largest wave surfed (unlimited) – female."
Gabeira received the first-ever Women's XXL Biggest Wave Award from the World Surf League, and a certificate from Guinness World Records for her record ride. The significance of riding the record wave at Nazaré was even more meaningful for Gabeira, as she previously had a bad accident at that location where she was knocked unconscious in 2013 while riding waves.
Here's a look at the record wave:
"To set the world record has been a dream of mine for many years," Gabeira said to Guinness World Records at her ceremony. "But of course, after the accident in Nazaré 2013, it felt like a very distant dream. It took a lot of work to have a season like last year, to be 100% again; and to complete it with a Guinness World Records title is quite special."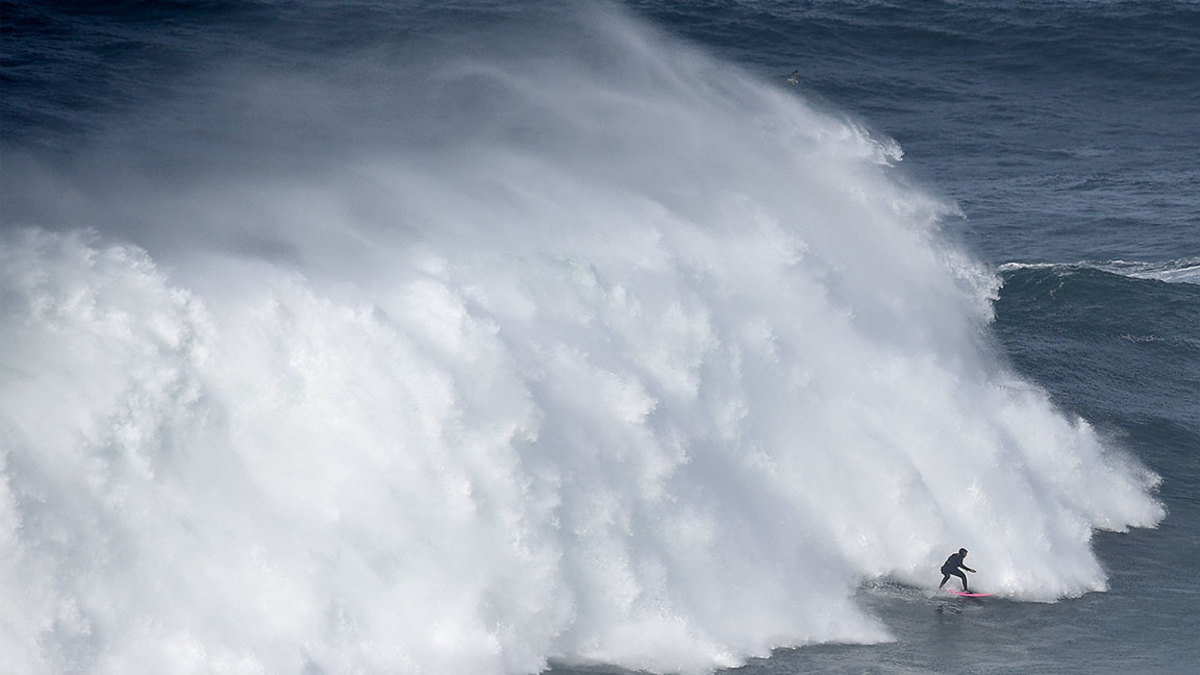 The surfing spot at Nazaré is no stranger to record waves. Previously, Rodrigo Koxa set a record by riding an 80-foot wave there, beating the previous record, a 78-foot wave ridden by Garrett McNamara in 2011. That previous record also happened at Nazaré.
Here's a look at that ride:
80-FOOT MONSTER WAVE: Incredible footage captures the moment a Brazilian surfer breaks the world record for the biggest wave ever surfed. https://t.co/9YWJ4uqprF pic.twitter.com/5s12OVDwac

— ABC News (@ABC) April 30, 2018
For access to exclusive gear videos, celebrity interviews, and more, subscribe on YouTube!