Generally speaking, "Don't attempt to pet wild snakes" is good advice for anyone who has an interest in self-preservation.
But perhaps nobody ever told that to the Alabama woman who happened upon what some are identifying as a rat snake in a garden and decided she would try to grab it while filming the entire experience.
"Hey, Mr. Snake," the woman says while recording. "You're a long boy. That's the snakeskin we saw; it was yours."
"I'm gonna touch you on the tail and see what you do," she continues. As she attempts to do this, the snake coils up into a defensive position, ready to strike.
RELATED: Deadly cobra lunges within inches of spectators at show
"Oh, you're mean, you're a bad snake," the woman says before, incredibly, trying to get even closer to the visibly upset snake.
It's at this point that the snake lunges and bites the camera.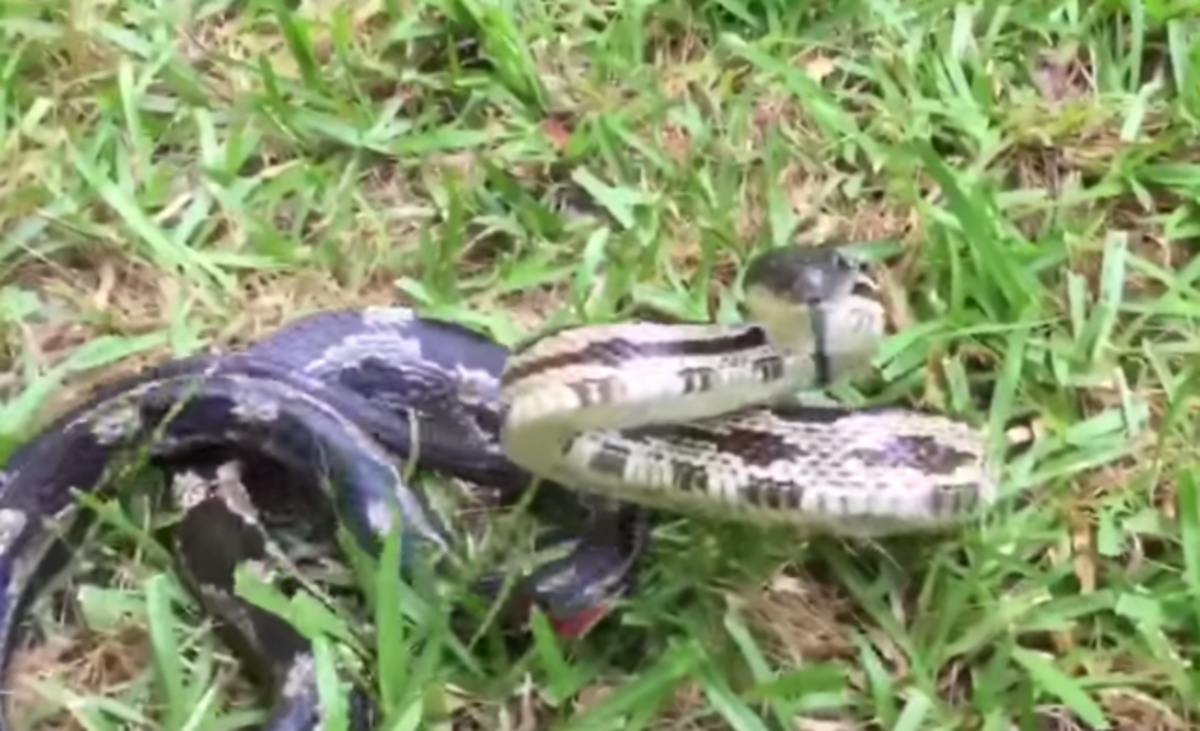 After screaming and dropping her phone, the woman proclaims that the video she just captured is going to be a "good one," then continues to shove her camera phone in the snake's face.
The video cuts off before viewers are able to see whether or not the woman and the snake ever settled their differences and made peace.
One user on Reddit, where the video was also shared, suggested that the snake was likely a rat snake, which "can be pretty chill and let you pick them up" and are "not at all dangerous."
More from GrindTV
These Norwegian shorts mean never having a cold butt again
How surfing heals the scars of Ebola and civil war in Liberia
Kelly Slater gets (really) personal in rare interview
For access to exclusive gear videos, celebrity interviews, and more, subscribe on YouTube!