For 30 years now there has been a mythological aura around the ramp that was built, shredded and then deconstructed forever for the Powell-Peralta skateboard movie "Animal Chin". The Bones Brigade crew thought why not rebuild it now and give people that chance of a lifetime to skate it at Woodward West.
RELATED: Rebuilding the iconic 1980s 'Animal Chin' skateboard ramp 30 years later
But first, they wanted to shred it for themselves again.
Keep in mind that Tony Hawk, Lance Mountain, Steve Caballero and Mike McGill are all 48 or older. But watching them get all giddy like teenagers again over one of the most iconic ramps in skateboarding history is a treat. And they hit the ramp hard, just like they're those same teenagers.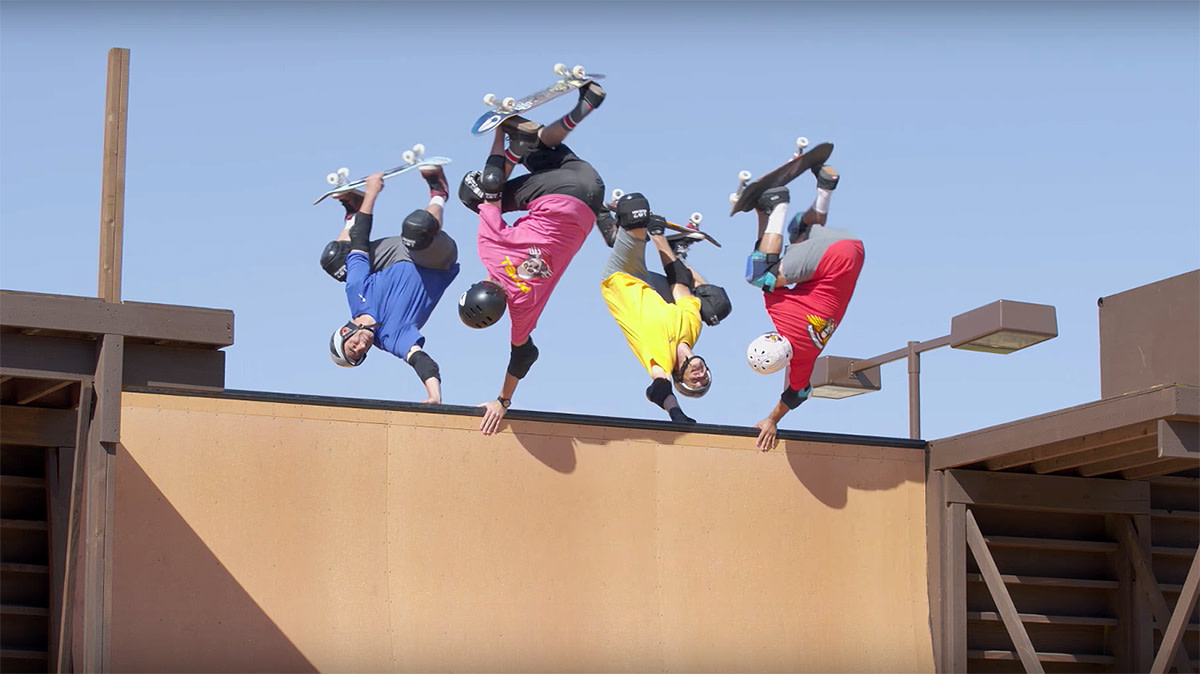 More from GrindTV
5 world-class female photographers you need to know
Man on skis invades Brooklyn subway stop and Williamsburg Apple store
Patagonia closing all U.S. retail stores on Election Day to encourage voting
For access to exclusive gear videos, celebrity interviews, and more, subscribe on YouTube!