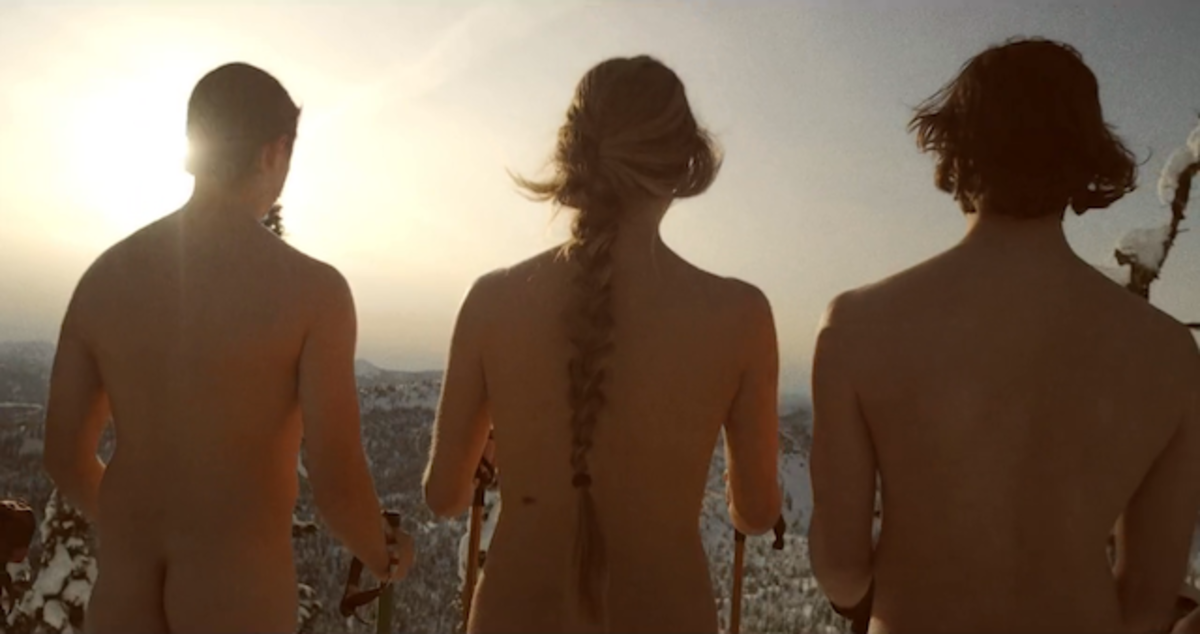 It's probably not what the Vikings had in mind when they envisioned Valhalla, but for the skiers starring in Sweetgrass Productions' movie of the same name, hitting the slopes sans clothing was a little piece of heaven. The new film called "Valhalla," presented by Patagonia and produced in association with Dynafit, Powder magazine, and Whitewater Resort, centers on one man's quest to find the ultimate winter paradise.
While the promo clip below showcases only one portion of the film, it's definitely among the most eye-opening. In it, the movie's eleven athletes strip naked and hit the slopes. Filmed in the British Columbia backcountry and at Whitewater Resort, the athletes drop incredible lines through waist-deep powder completely nude. If it looks cold, it's because it is.
According to the film's director, Nick Waggoner, most of the powder footage was shot mid-winter in temperatures between 20 to 30 degrees Fahrenheit. "It's not extreme cold, but definitely wintry and cold," he says in an interview with GrindTV.com. "Later on, the chairlift riding was a bit balmier, somewhere in the low to mid 40s, with some sun—what I'd describe as 'cool.' It's the type of thing where you only really notice when you stop moving, or, of course, if you fall or take a misstep in the snow."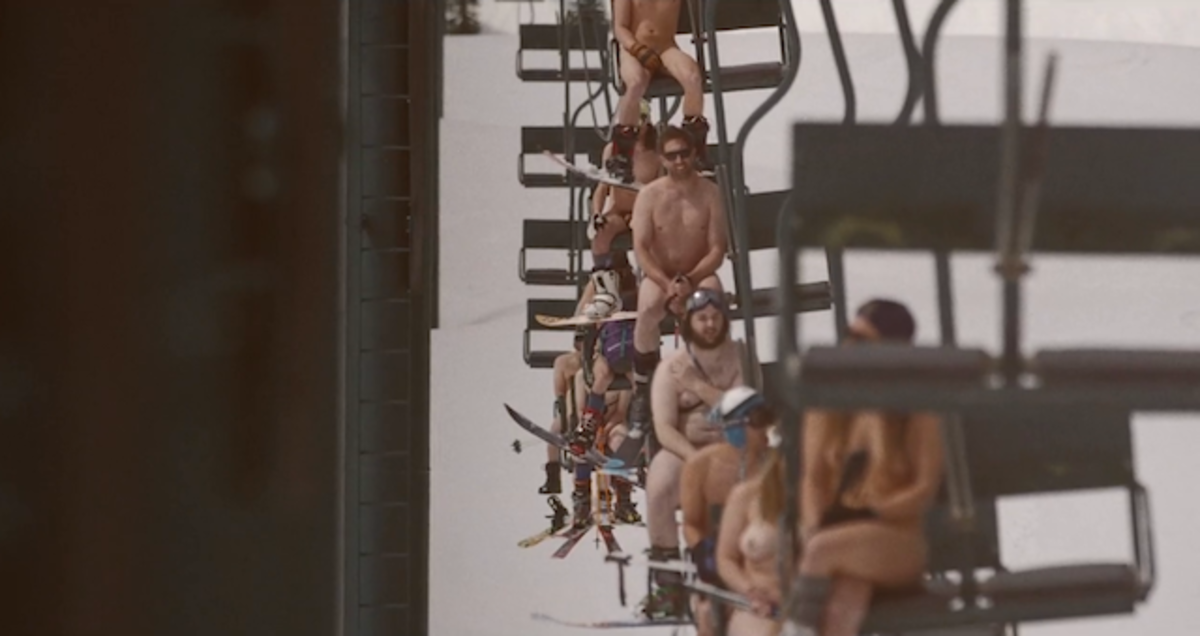 In the opening segment of the clip, a naked skier or snowboarder loads chairlift after chairlift at Whitewater—creating the mood for an entire resort of naked people. It was a shot that happened with management's last-minute approval. "I told them what we were about to do about 10 minutes before everyone took their clothes off," says Waggoner. "We were in the parking lot and the resort said, 'We had a feeling you might say that. Well, I guess this is the Kootenays…'"
And while you might think convincing a bunch of skiers and snowboarders to lose their clothing and hit the slopes would be tough to pull off, Waggoner insists it wasn't very hard. "Nobody really resisted taking their clothes off," he says. "That was the best part, and the energy was contagious. As soon as people's clothes came off there was this quiet sigh of relief, almost inaudible. What everyone had been raised to believe would be their most mortifying moment was actually their most fun, their most free, their most electric. It was rad."
See for yourself in the clip below.

Or, download "Valhalla" in its entirety off iTunes.
More snow content on GrindTV
How the iconic Shane McConkey influenced skateboarder Tony Hawk
It's time to realize that helmets are cool
Olympic hopeful Maddie Bowman talks freeskiing and Sochi
For access to exclusive gear videos, celebrity interviews, and more, subscribe on YouTube!