32 stairs is a heck of a rail to grind down. And skateboarder Ryan Wood feeble grinds it like it's his day job. Yes, it's a feeble grind, which allows him to lock his back truck in a bit, and sure both sides are covered in nice cushy grass, but look at how steep that round rail is! Kudos to Wood for taking down this 32-stair set like a champ, definitely one of the biggest feeble grinds we've ever seen.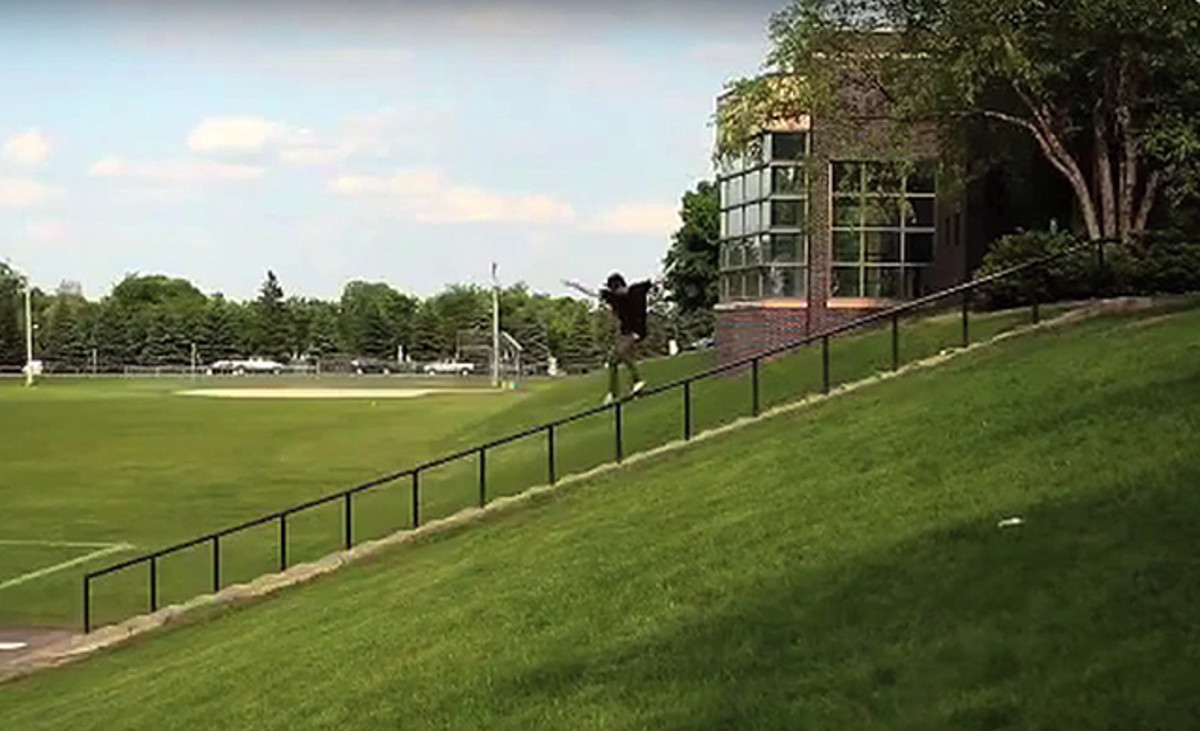 More from GrindTV
This CA clothing company is doing its part to help national parks
Video of captive orca beaching itself sparks outrage
Winner emerges from big-wave carnage at Red Bull Cape Fear
For access to exclusive gear videos, celebrity interviews, and more, subscribe on YouTube!