No, this isn't the episode of "Seinfeld" where Kramer starts swimming in the East River. This is YouTube personality Casey Neistat taking on another one of his video-centric stunts.
Neistat, who has an affinity for New York City-themed viral videos (he was the one snowboarding in the streets of NYC behind a Jeep this winter), says in this video that paddleboarding from Brooklyn to Manhattan is something he's always wanted to do.
RELATED: Watch a guy wakeboard in the canals of Amsterdam wearing a tuxedo
So he got his friend Roy and did it. Surprisingly, it's actually legal to do. But the NYPD sought them out immediately telling them they should be wearing life preservers. Thankfully, they didn't fall in — thankfully due to the stigma (and some truth, some embellishment) that the East River is not the cleanest waterway around.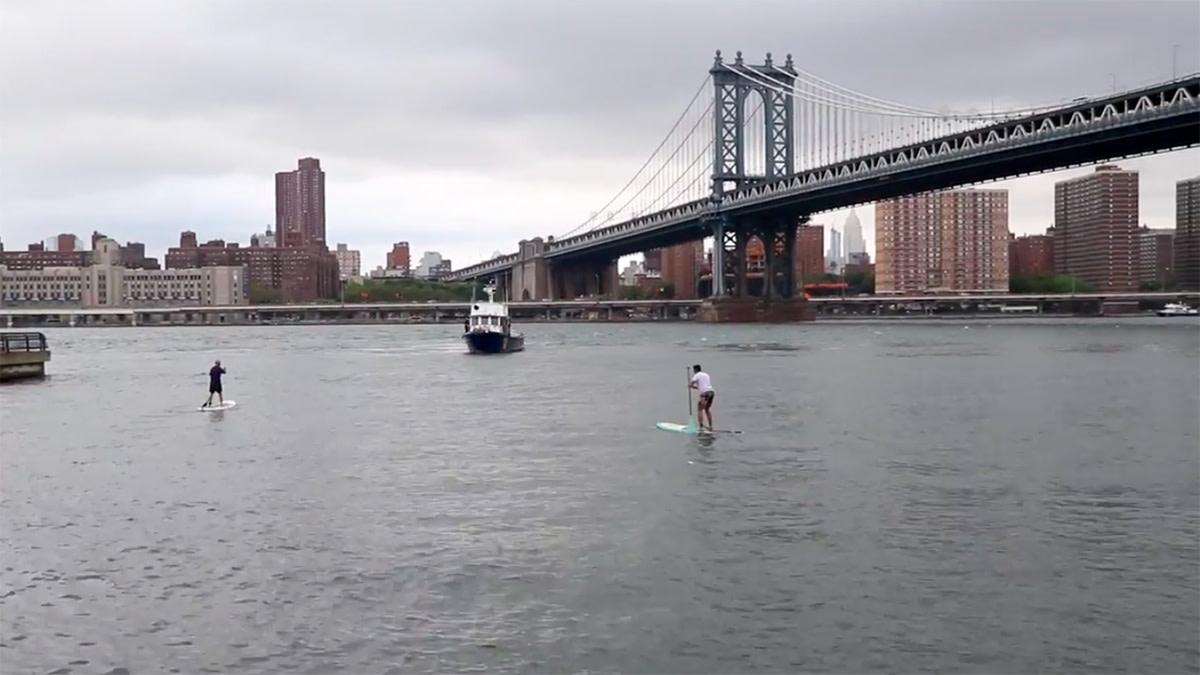 They didn't really hatch a plan of what they'd do if they make it, so once in Manhattan they ask the NYPD for a ride back to Brooklyn Bridge Park where they shipped off from. And of course the NYPD obliges and drops them right on the walkway. Just another day in the life of Casey Neistat.
More from GrindTV
Man comes home to charging momma bear and 2 cubs in his house
Skier catches volcano erupting ash on video while skiing in Chile
4 things you forgot you could do in Rocky Mountain National Park
For access to exclusive gear videos, celebrity interviews, and more, subscribe on YouTube!