Photos and Interview by Rebecca Parsons
When it comes to training for a SUP race, there's more to it than just paddling everyday. It's important to incorporate warm-ups and cool-downs, add in some strength training and mix up your workouts so that you're covering all your bases.
Fitness guru Carter Graves believes setting goals is a crucial way to stay motivated. She sets her sights on a big race and creates weekly goals to stay on track along the way. We caught up with Graves to learn about some of her top training strategies on the water and how she keeps her cool come race day.–RP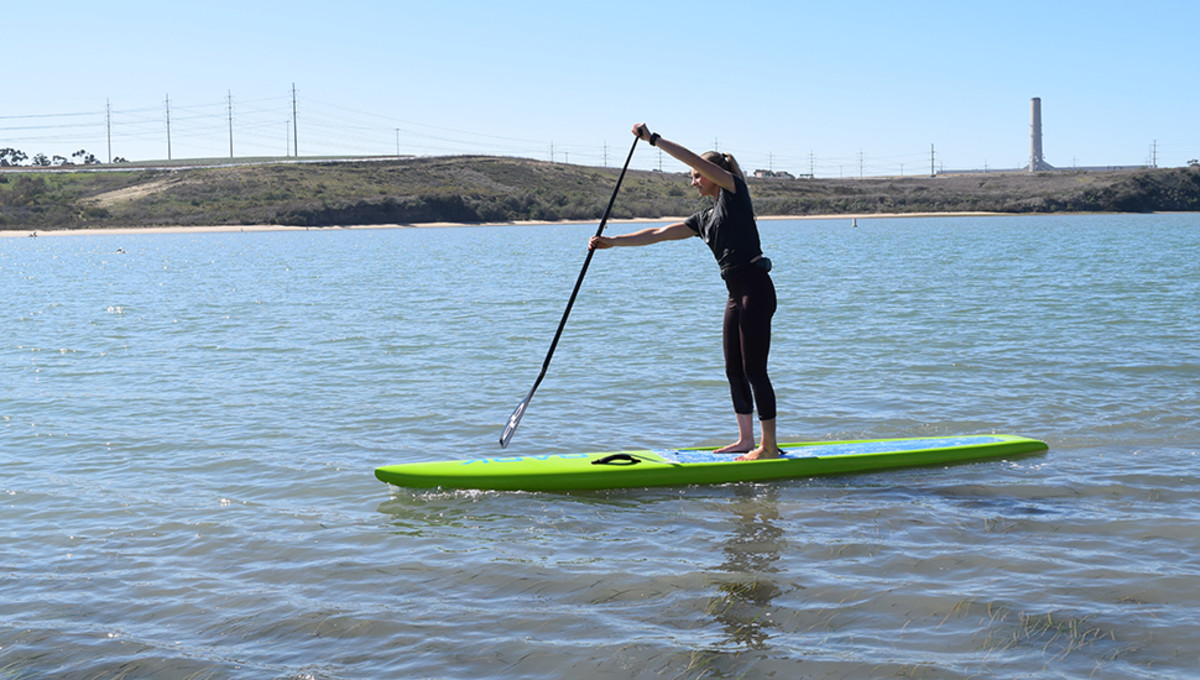 Warm-Up & Cool-Down
I usually start on the land with some stretching and jumping exercises. But once I get on the water, I do about 5-10 minutes at a very cruisey, low heart-rate pace. I just focus on my technique and getting my breathing in sync.
I like to know what I'm doing beforehand but if I start my paddle and am not feeling good, my workout might be a bit different. One thing I really focus on is listening to my body and adapting to how I'm feeling. After my workout I try to get at least 5-10 minutes of a warm down on the water before finishing my cool-down on land.
Strength Training
Besides paddling, my top two favorite exercises are squats and planks. If you're doing a circuit, you can do a minute of hard paddling, 30-seconds of squats, 30-seconds of paddling and then squats again. Next, I like to do some planking on the board, which is good for working on your stability and balance.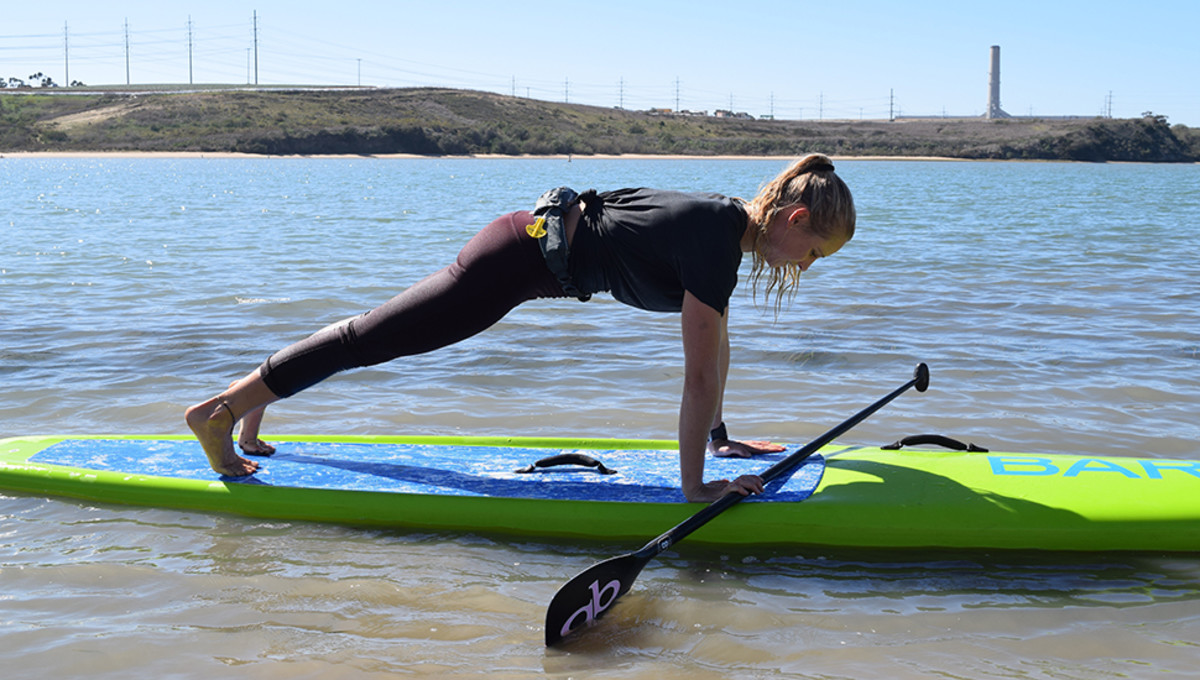 There's other exercises that incorporate more balancing like standing on one leg, lunging and core exercises like crunches. After doing a circuit on the board, I like to do a series of three core exercises for 30-seconds each. I do sit-ups, bicycle crunches and finish with leg lifts. Doing it on the water is a lot more challenging but definitely has its benefits. It strengthens your core and is really calming to feel the board beneath you and the gentle movement of the ocean.
Workouts
If I'm training for something long like Molokai, I generally try to do four paddles a week. Two of them are interval-based, high-intensity workouts for about an hour each. I'd also do a base distance, aerobic state paddle and each weekend do a really long paddle. But once the race is a month out, I would do four to five hours every Saturday at a pretty easy pace to just get some mileage, set that base and know that I can be out on the water for that long. If I'm training for a mid-distance race like PPG, then I'll do more one-hour interval sessions.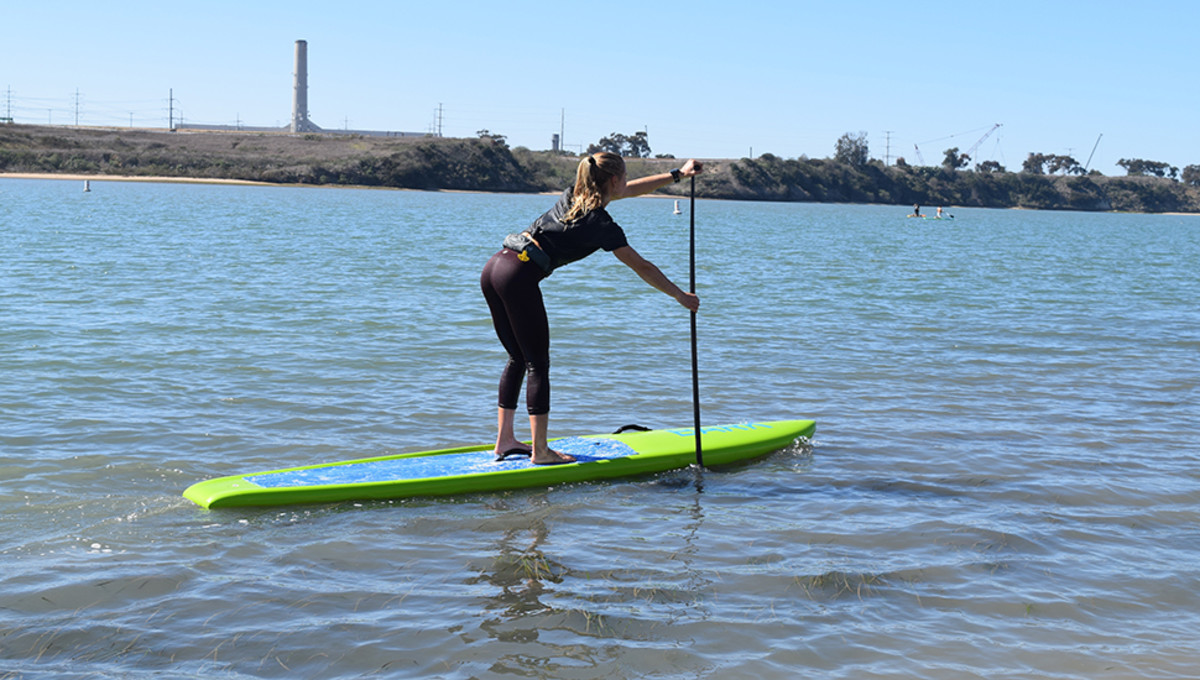 Every weekend leading up to your taper you should do a distance paddle and aim to hit the amount of time that you'll be out on the water during your race at least once. Having experience being on the water that long is going to make it a lot easier when you're in that race mindset. It's also important to practice with your nutrition, meaning that whatever you're consuming on race day is what you should be using on your training days as well, especially on those longer days.
Race Day
I always like to wake up early on race days so I'm not rushed. I like to eat a really good breakfast, know exactly what I'm doing, prepare my mind and be calm. I think being calm is the biggest thing—laughing and being with your friends, just being relaxed and having fun.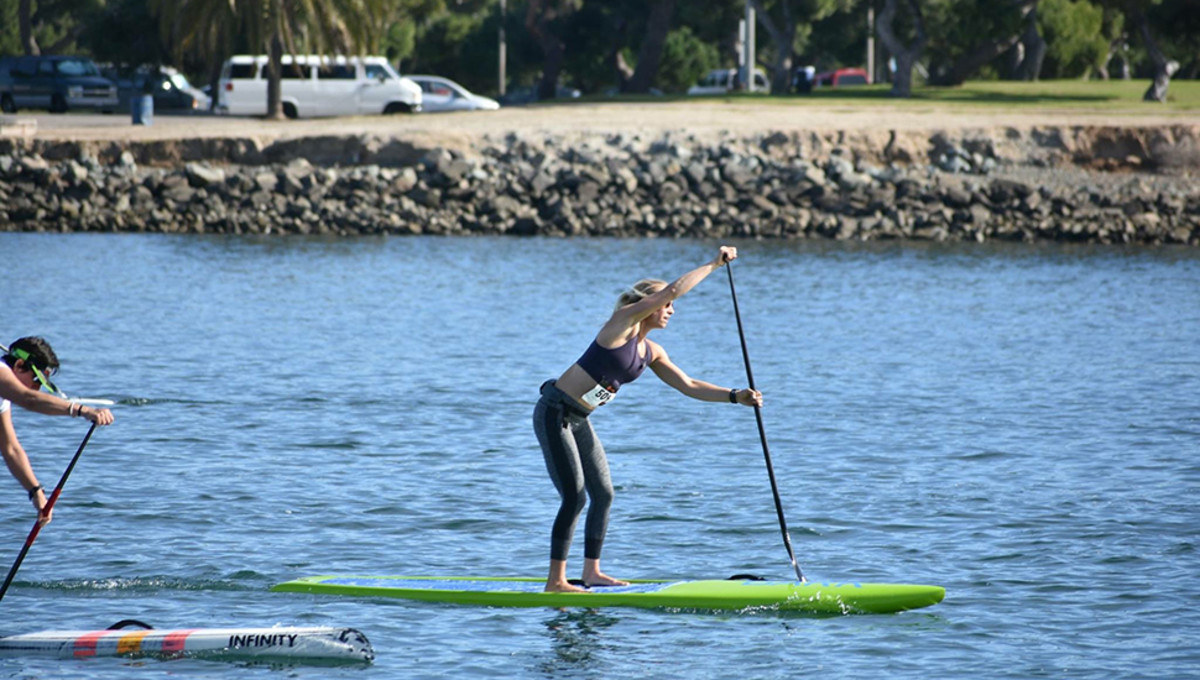 I don't like to focus too much on my time because it psychs me out. I also don't like to know where the other girls are in relation to me, especially in the long races. I just like to paddle my own race and enjoy the experience. I only focus on time when it comes to nutrition—I know exactly when I eat and drink.
Related
The article was originally published on Standup Paddling
For access to exclusive gear videos, celebrity interviews, and more, subscribe on YouTube!