By Jeff Moag
Gotta be fake, right? That's what we thought when we first saw this remarkable photo of an Antarctic Minke Whale in a pod of kayaks. After all, in this age of photoshop and fake news, how can something so amazing be real?
But real it is, says photographer Marilyn Scriver and her kayak-guide husband Mark.
"I have lots of other photos for supporting evidence," says Marilyn, who was seated in a double kayak with Mark when she photographed the whale as it swam under her boat in Curtiss Bay on the Antarctic Peninsula. The couple traveled to Antarctica on a 12-day One Ocean Expeditions cruise, departing from Ushuaia, Argentina on Nov. 8.
Marilyn captured the amazing encounter on her Nikon D7100 digital SLR camera with a 12-24 mm lens zoomed all the way out. Even with the ultra-wide-angle lens, the whale was so close that she couldn't fit the tip of its tail in the frame.
She could have reached out and touched it, she says.
Though the photo is absolutely real, the closeness of the whale and the wide-angle effect of the lens accentuate its size. Mark estimates the curious cetacean was about 25 or 30 feet long.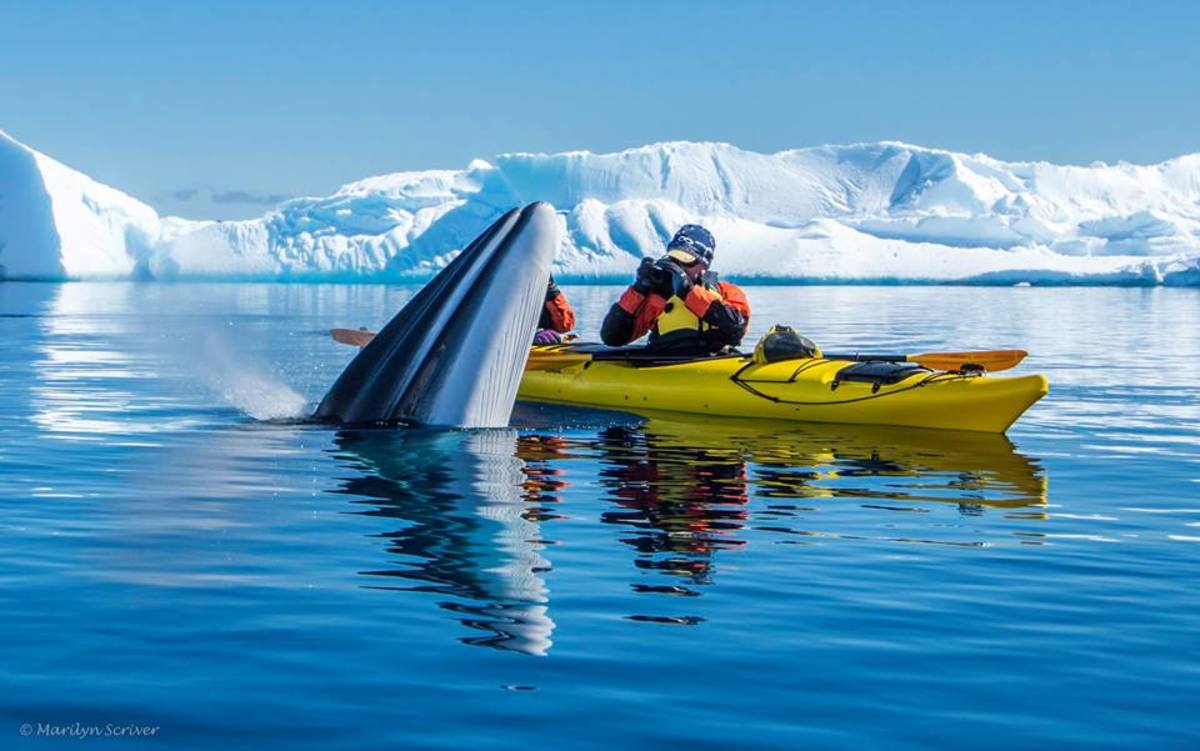 According to ethical whale-watching guidelines, boaters should not approach closer than 100 yards to whales and other marine mammals.
"We don't approach any closer than 100 meters," says Mark, a One Ocean kayak guide with more than a dozen Antarctic voyages under his belt. "But the whales don't know those rules and quite often they'll be curious and investigate us."
This particular whale was especially curious. "We had 13 kayaks on the water, and this guy was coming up to each boat once or twice—probably within a foot of each boat—and rolling over and looking at us. He seemed to be playing." Mark says.
In all, the curious whale spent about 30 minutes investigating kayaks and Zodiac boats that had launched from the One Ocean vessel Akademik Ioffe on a bluebird day early in the Antarctic summer.
"He was spy-hopping to have a look at us. I have one photo where he sort of rolled over on his side and his eye is just looking right up at us. He was right beside one of the other kayaks and just then he blew," Marilyn says.
"It was a pretty cool encounter."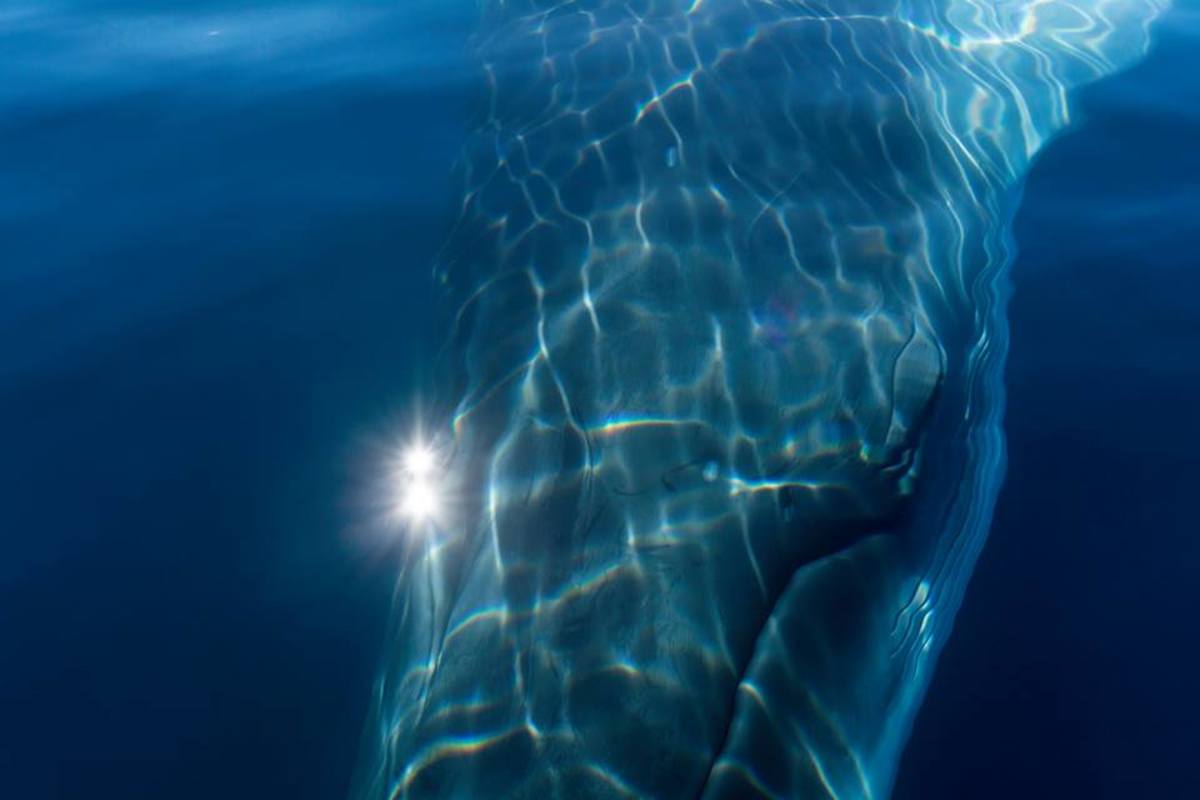 The article was originally published on Canoe & Kayak
For access to exclusive gear videos, celebrity interviews, and more, subscribe on YouTube!