YouTuber Colin Furze comes up with all sorts of far-out concepts for Frankenstein-ing things together. Part humor, part science, Furze has been "making weird stuff since 2006 and a bit before."
His latest endeavor sees the British Furze attempting to replace the tubes on a bike with springs. Needless to say, it's a fairly difficult one to get right.
It took Furze three different sets of springs to finally get something that could actually hold the weight of a human. The third set is finally rigid enough to do so, and Furze welds the three tubes together, gets the seat back on, gives it a paint job and takes it for a spin.
"A bike that has a mind of its own, but it's still a bike," is how Furze describes it. And from the looks of it, it definitely gives off flex that probably no other bike on Earth does.
At the end of the day, Furze certainly created something different — albeit probably not practical either.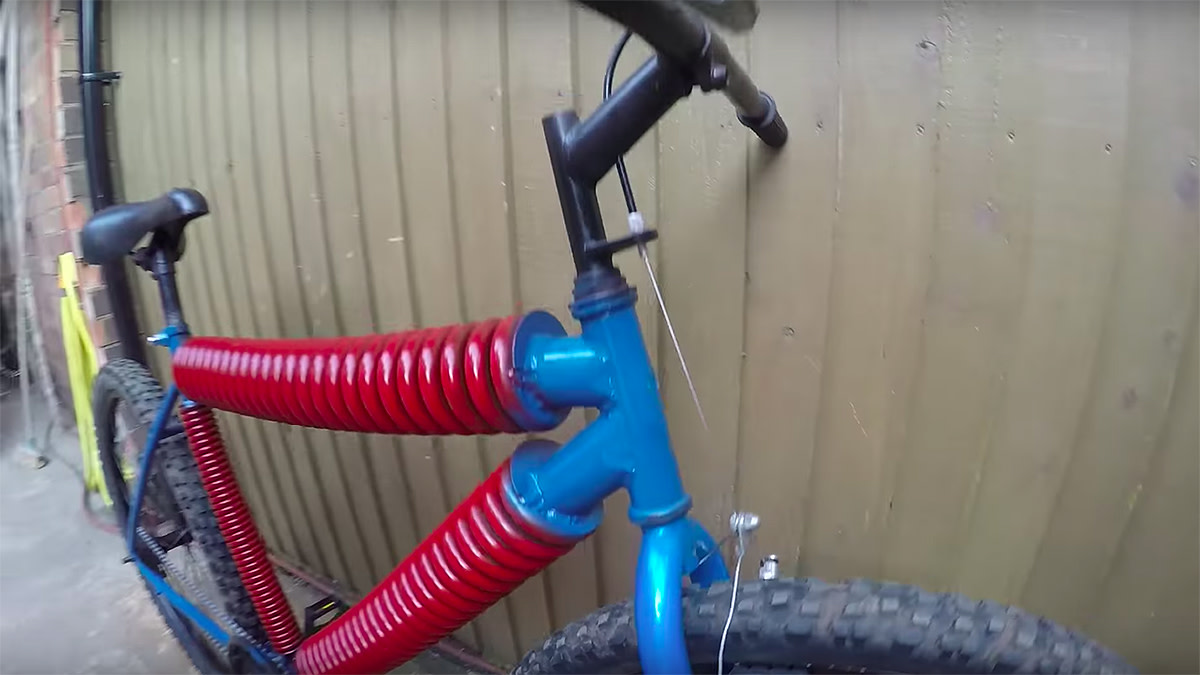 For access to exclusive gear videos, celebrity interviews, and more, subscribe on YouTube!