Perhaps you've seen a recent flurry of internet videos of people in boats that look like flimsy inflatable bathtubs, running seemingly crazy rapids.
Those tiny boats are packrafts, and those paddlers are partaking in a sport that seems like it's blowing up (pun only sort of intended) right now.
Packrafts are just what they sound like: small, lightweight rafts that can fit inside your pack.
It's paddling gone featherweight and fast, which opens up a whole new world to boaters.
People are now running class V creeks in them, as well as pioneering first descents, and using them to access hard-to-get-to biking, skiing and climbing zones.
Sounds too extreme? It's not.
You can access any river you can get to on foot. Bodies of water can be serious barriers, so they're a good way to cross creeks or bigger waters.
They're also good for fishing, or floating. And, since they're light and easy to deal with they're ideal for solo trips, where you'll be shuttling your boat alone.
Instead of schlepping a kayak or canoe on the roof of your car, you can roll a packraft up and take it anywhere.
Explorers have been using small packable rafts since the 1950s, and in the '80s and '90s there was a bit of a packrafting scene in Alaska, where people would take boats to access hard to get to places in the bush.
But the packraft world really took off in the early 2000, when Sheri Tingey built a boat for her son Thor, who wanted a light, stable, tough, high-buoyancy boat for exploring.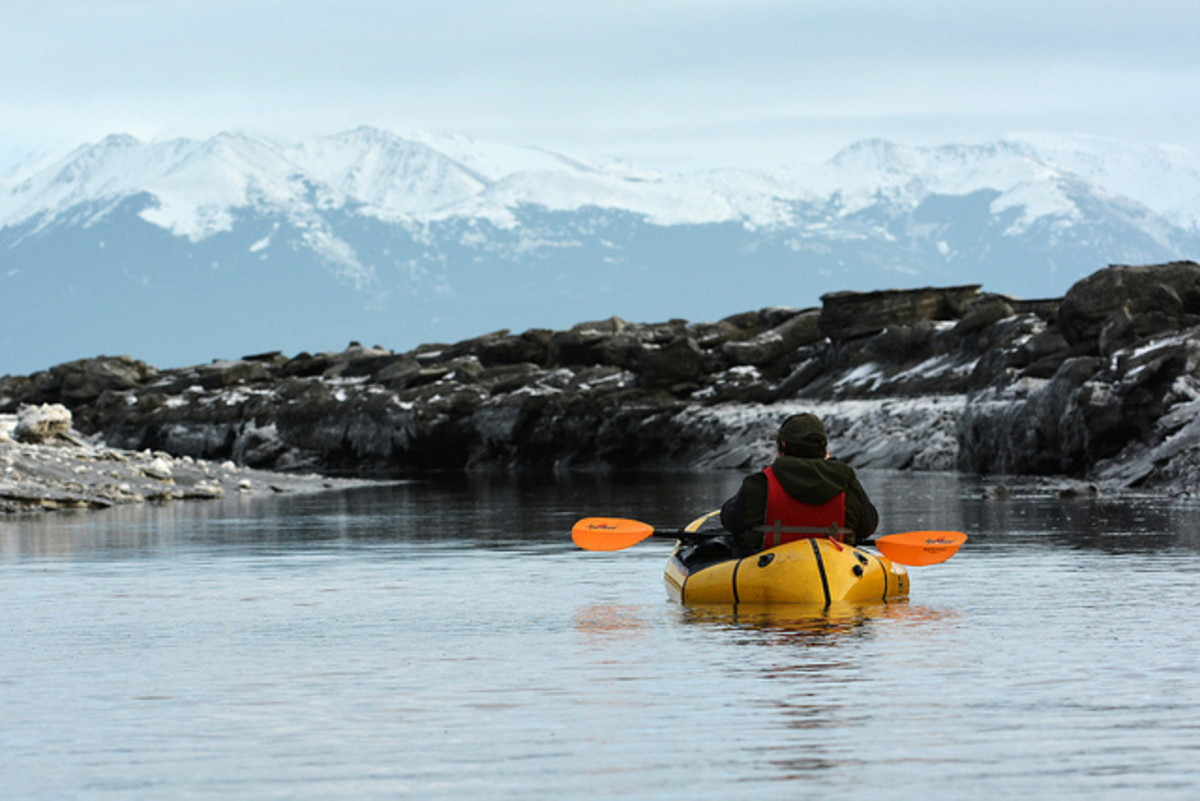 The boat she built filled all those needs so well that they started a company, Alpacka Rafts, which became the gold standard for packrafts. You could take them anywhere, and suddenly they exploded in popularity.
Nancy Halls, who works for Alpacka told the Missoulian that they had 20 percent increase in sales each year for five years, and now there are a handful of other companies making packrafts, too.
The American Packrafting Association formed in 2012, and three years ago they started holding yearly gatherings, to galvanize the community and run rivers together. They're relatively affordable, compared to a standard-sized raft, which helps make them an entry point into the paddling world.
According to Roman Dial, who wrote a book called Packrafting! An Introduction and How-To Guide, "A packraft, easily carried while you walk, run, bike, hike, ski, drive, or even fly, encourages amphibious travel. Packrafts can be simple fun for little kids on local lakes or necessary tools for burly adventurers doing first descents on international epics.
"Packrafts can be used to get into and out of otherwise hard to reach hunting, fishing and climbing areas, or they can be used for 'sport-boating,' paddled alongside kayaks and other whitewater craft on rapid-filled runs. But mostly they are as much fun to paddle as mountain bikes are to ride. They put joy into boating.
"My favorite use for packrafts is crossing wild landscapes where rivers run free and the only trails crossing the country are made by wild animals. It is there, when I grow tired of walking, that I can boat, and when I grow tired of boating, I fold up my raft and hike over the ranges to another river to paddle again. For me, the best trips mix mountain and water wilderness over many days to weeks, where I am accompanied by good friends and wildlife."
More from GrindTV
Small travel budget? How to vacation in your hometown
The case for exploring public land that isn't a national park
Pro skier talks summertime, moguls and big mountain skiing
For access to exclusive gear videos, celebrity interviews, and more, subscribe on YouTube!