While surfing fans love to watch videos of wipeouts, every now and then one comes along that is so intense it makes you cringe. Pro surfer Garrett McNamara experienced a fall like that firsthand Thursday at the renowned Central Californian big-wave surf spot Mavericks, and lived to tell the story.
RELATED: Big-wave surfer suffers scary wipeout at Mavericks
"You know, I've had so many horrendous wipeouts in my career, and normally I've walked away from them without a scratch. In fact, I've kind of enjoyed them," the 48-year-old McNamara told GrindTV.
"The one thing I've always said is that when you get hurt, that's when a wipeout is not much fun. So yeah, that one wasn't much fun."
In a clip uploaded Thursday to YouTube that has since been viewed over 400,000 times, McNamara can be seen losing balance while bombing down a towering wave before his body goes violently skipping along the wave face. His initial impact had a devastating effect on his body.
"This wave got me good," McNamara said. "When I hit the water the first time, I hit it with so much force that humerus my (arm) bone snapped clear off at my shoulder socket.
"Then when they brought the jet skis out to rescue me, I couldn't pull myself up onto it. It was such an odd feeling having my arm be completely useless; I felt like I had this foreign object attached to my body."
After some time, McNamara was rescued out of the water by pro surfer Ion Banner, who pulled McNamara up onto a jet ski before whisking him to shore, where McNamara was taken to the San Mateo General Hospital for emergency surgery.
Now, as he sits with a metal plate in his arm (McNamara jokingly calls himself the "Bionic Man"), he'll be out of the surf for at least three months recovering, giving him time to think about the wave and what went wrong.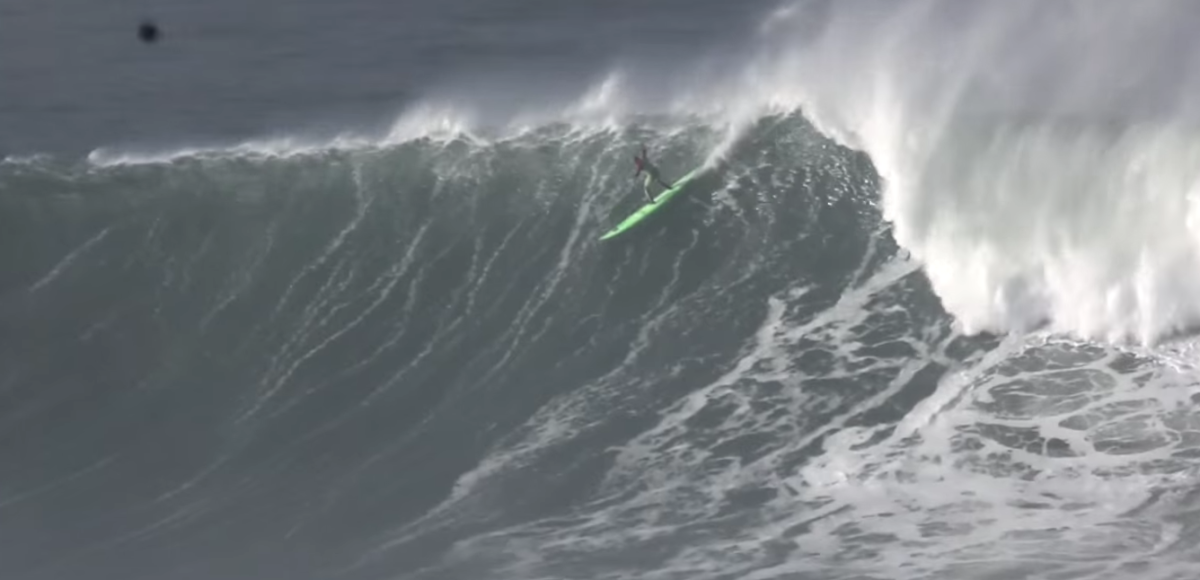 "I just paddled a little short on it and missed it," McNamara said. "I have a tendency to not paddle as hard as I should, and to just take it easy and relax and enjoy the waves. It ended up biting me in the ass because I got into the wave too late, and with how steep my drop was, one little mistake ended up breaking my arm."
After he fell, McNamara says he hardly remembers tumbling in the wave. He said that being unable to get out of the impact zone because of his incapacitated arm resulted in him getting hit by somewhere near 30 more waves before he was out of the surf, and that the biggest memory he had was just how much pain he was in.
But, perhaps unsurprisingly, McNamara said he isn't going to let the injury keep him away from Mavericks.
"Yeah, I'll definitely be back at Mavericks in no time," said McNamara. "I'm just going to make sure to paddle a little extra and make the wave next time."
More from GrindTV
Officials baffled over mysterious beaching of 80 short-finned pilot whales
How to survive in the wilderness — alone
Oregon's Seven Wonders, Part VII: Columbia River Gorge
For access to exclusive gear videos, celebrity interviews, and more, subscribe on YouTube!