Last week, I got the opportunity to jam out to the desert in Las Vegas with Toyota to catch "The Great American Offroad Race," the Mint 400.
What started as a PR stunt for the Mint Hotel in 1968, the Mint 400 has taken on a mind of its own in nearly 50 years to evolve into what it is today.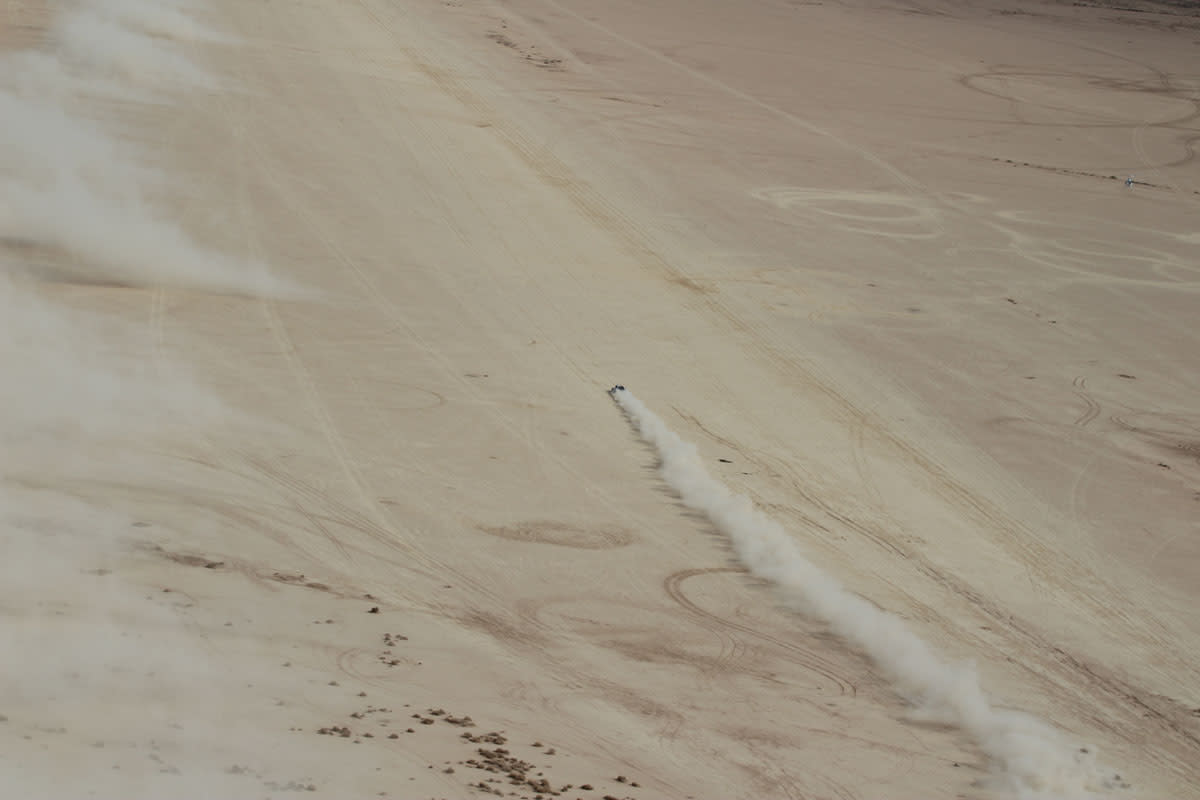 Despite the dust and grime of the Las Vegas desert, spectators and competitors travel from all over the country to catch the action, March 1-5, with the races taking place on Saturday, March 4.
RELATED: Dirt bike rider jumps over traffic on California's Highway 60 in video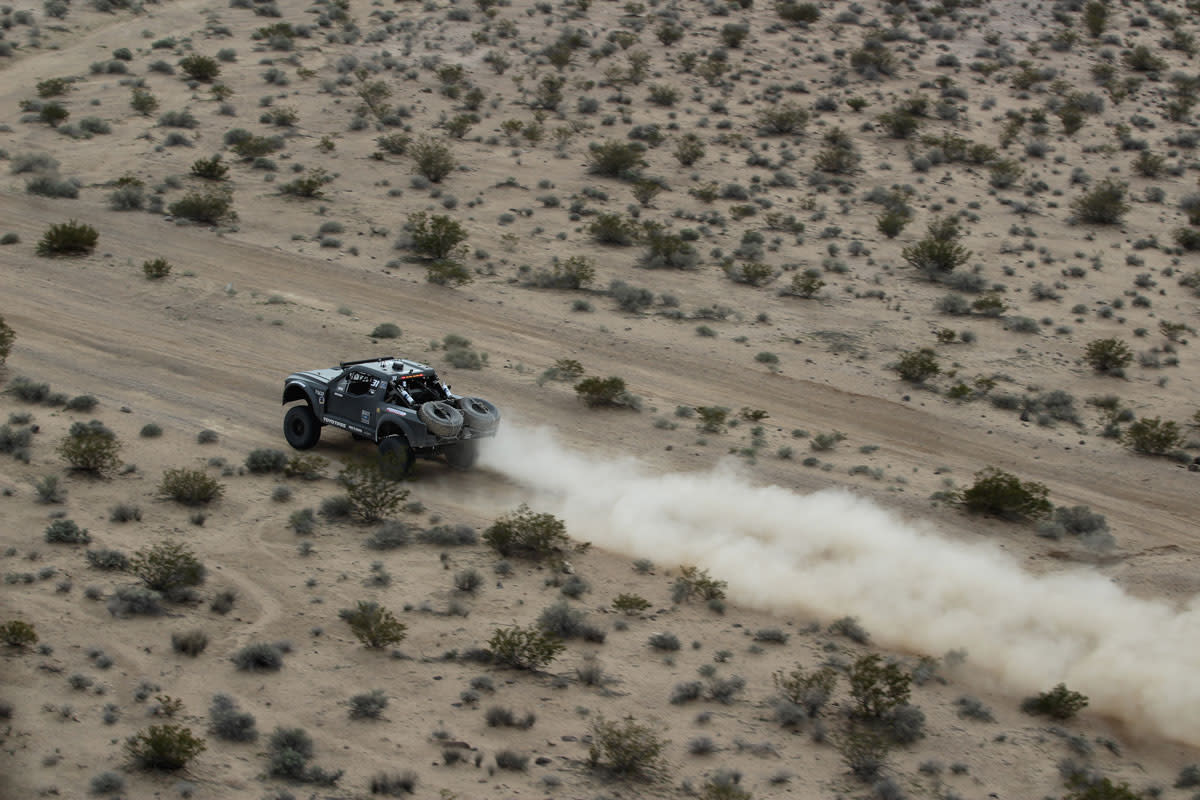 There are two races that make up the Mint 400: the Limited Race, and Unlimited Race. There are 25 classes between the two races, with the quickest time in each class named the winner.
On the day of the race, you could feel the energy as we entered the grounds. For a first-hand look at the vehicles that were competing and the crew that supported them, we started our day in the pits around 9 a.m., and observed racers coming, going, fueling up, and taking down time.
Next, we headed towards the start/finish line. The energy was explosive – spectators lined the side of the track, anxiously awaiting the start of the race.
The VIP area was an unexpected luxury in the middle of a dusty desert. Open bar, oysters, and an elevated view of the track along with lounge seating and music.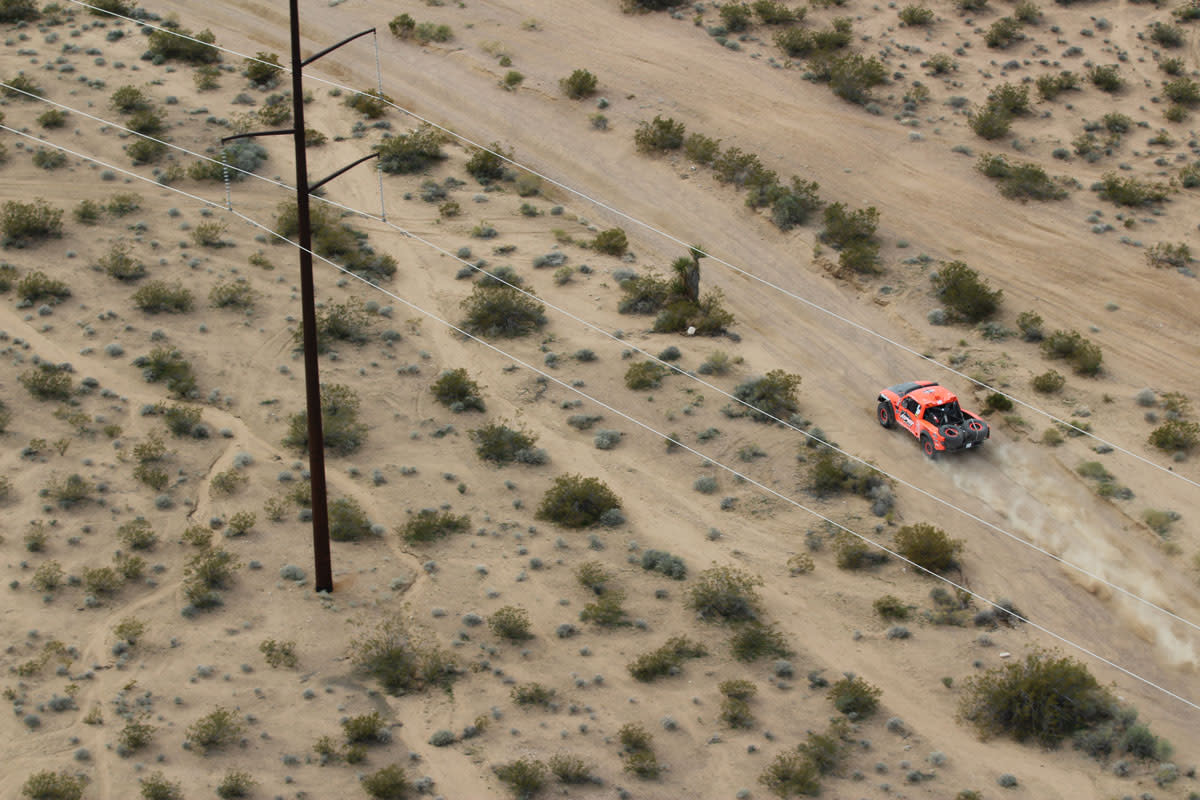 We watched the Unlimited Race begin at the VIP area, and then made our way to the nearby airport of Jean, Nevada, where we climbed aboard a helicopter for a bird's-eye view of the course.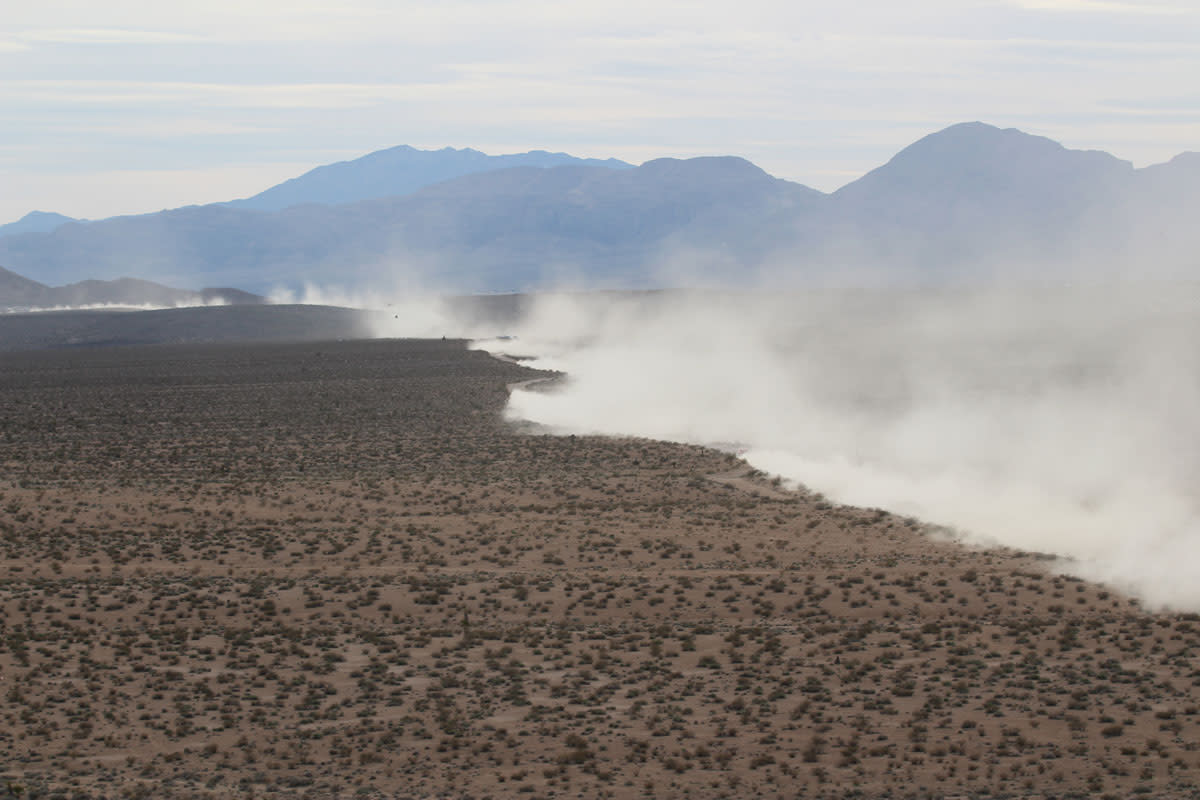 With dozens of other helicopters filling the skies, as well as numerous power lines, our senses were almost overloaded as we watched racers tear their way across the desert.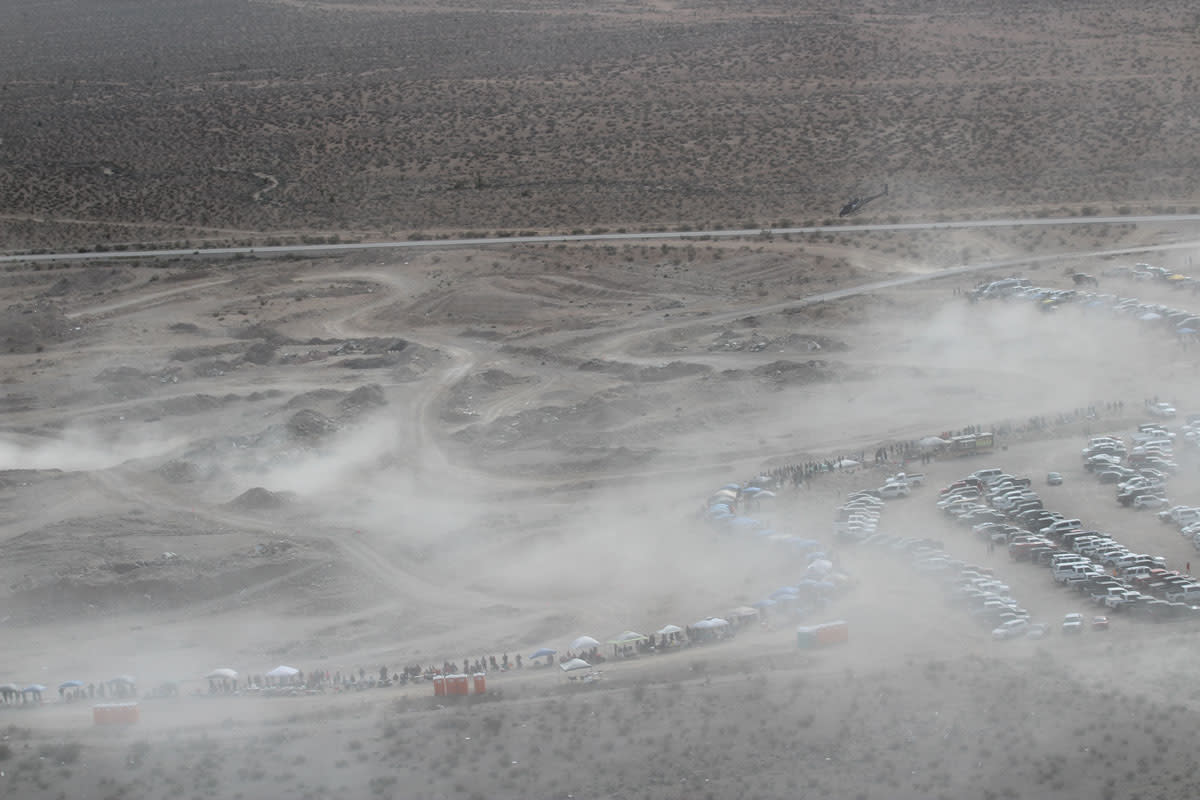 Spectator areas right on the track provided fans with an up-close view of the action, even if it did come with plumes of dirt and dust, but it only added to the experience.
After we surveyed the track, we made our way to Spectator Area 1, where fans had tents, BBQs and more set up to keep up with the action.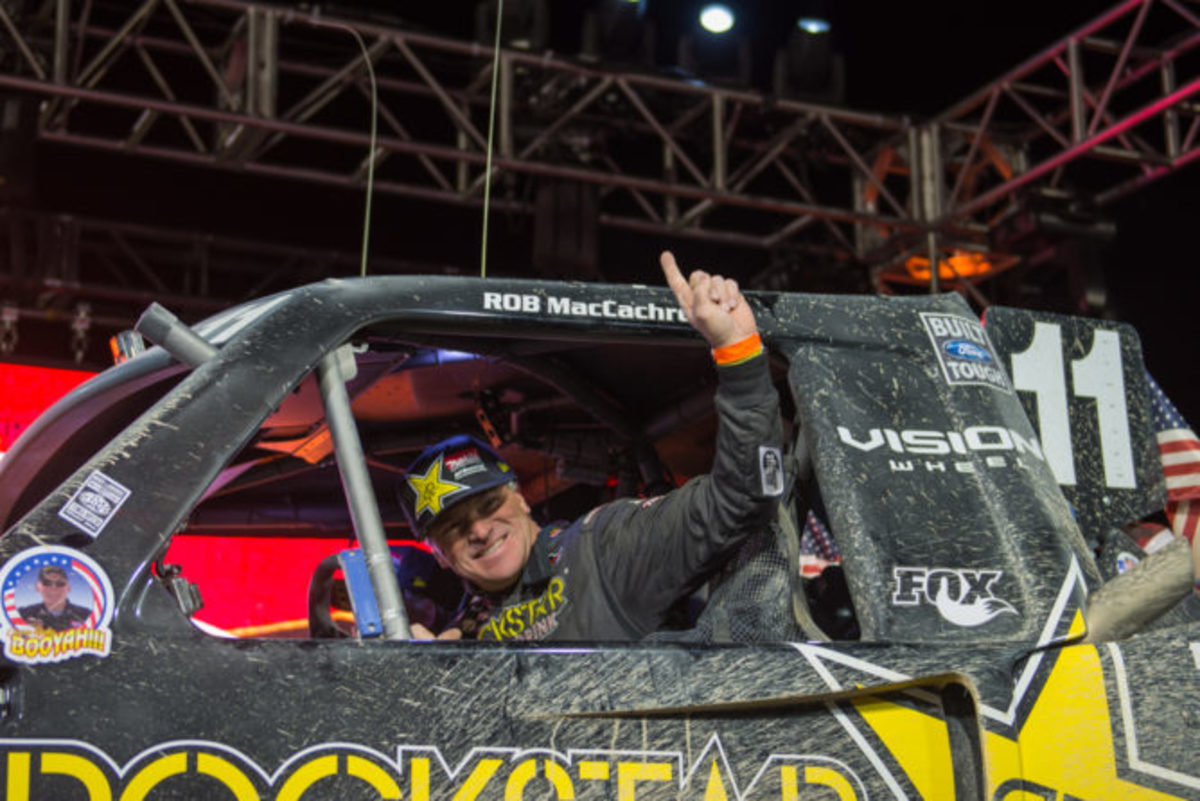 This year's winner of the trophy truck class was Rob MacCachren, a Las Vegas local who has made a name for himself in the offroad racing community across the country. Despite getting his start in the Las Vegas area, this was MacCachren's first win at the Mint 400.
RELATED: Electric car startup Lucid test-drifts 1,000-HP car in the snow; video
This race is not for the faint of heart – grit, determination and persistence, as well as a well-oiled machine, are just the beginnings of what you need to become the next champion.
For access to exclusive gear videos, celebrity interviews, and more, subscribe on YouTube!