So the last resort in your area is finally closed, and while all your friends are breaking out the hiking boots, kayaks, SUPs, mountain bikes, wakeboards, and surfboards, all you can do is stare at your snowboard because you keep it in your bedroom. Or maybe you shower with your skis. Either way, a true winter enthusiast like yourself can never fully understand why people like summer so much.
At this point, you have two options: North American slush or South American pow. Here are our top destinations for each.
The Top 5 Summer Ski Destinations in North America
Timberline Ski Area
Location: Mount Hood, Oregon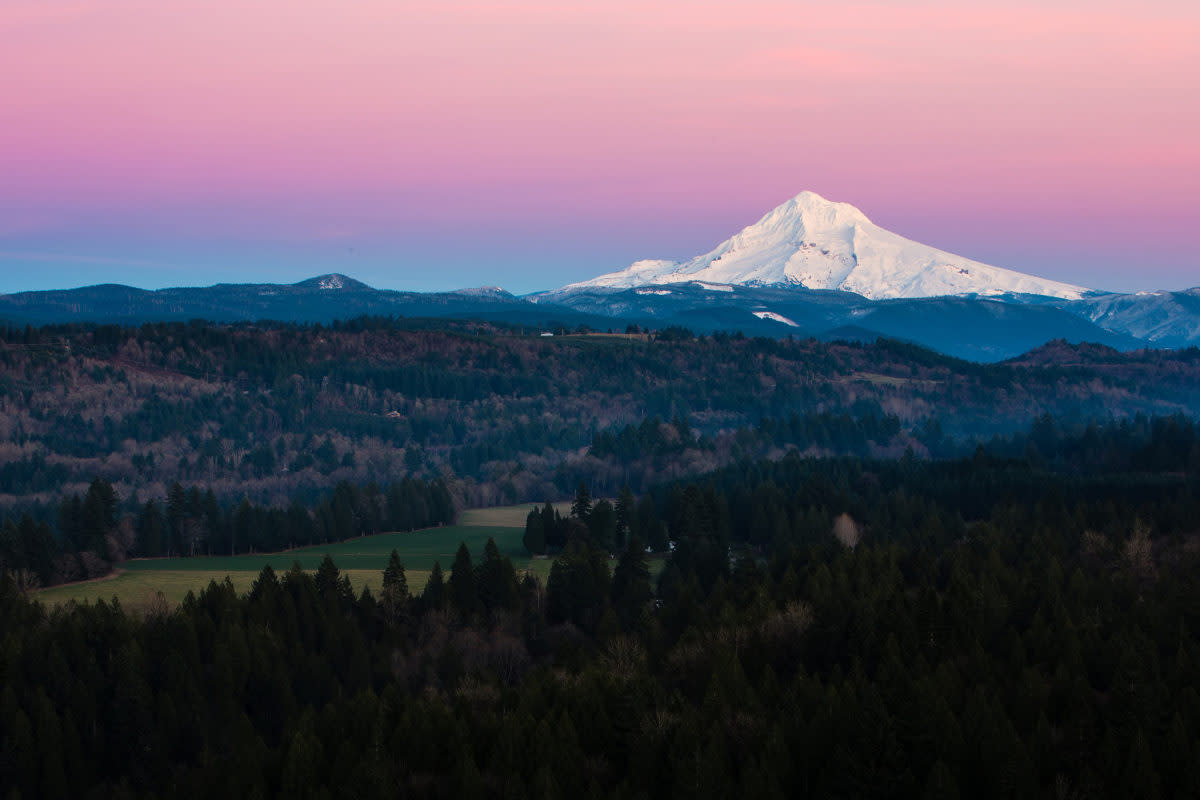 When someone mentions summer skiing and snowboarding, more often than not, you'll hear someone suggest Mount Hood, largely because Mount Hood is home of two of the most iconic summer ski and snowboard camps of all time, Windells and High Cascade.
A lot of people think that you can only access Timberline Ski Area during the summer if you are a camper at either of the two camps. However, this is not true. Lucky for us, we're able to enjoy one of the tallest peaks in the Northwest from June 1st through Labor Day. So get on up to Oregon, hop on Palmer Express and enjoy the 3,000 vertical feet of summer shredding.
Windells and High Cascade Snowboard Camp
Location: Mount Hood, Oregon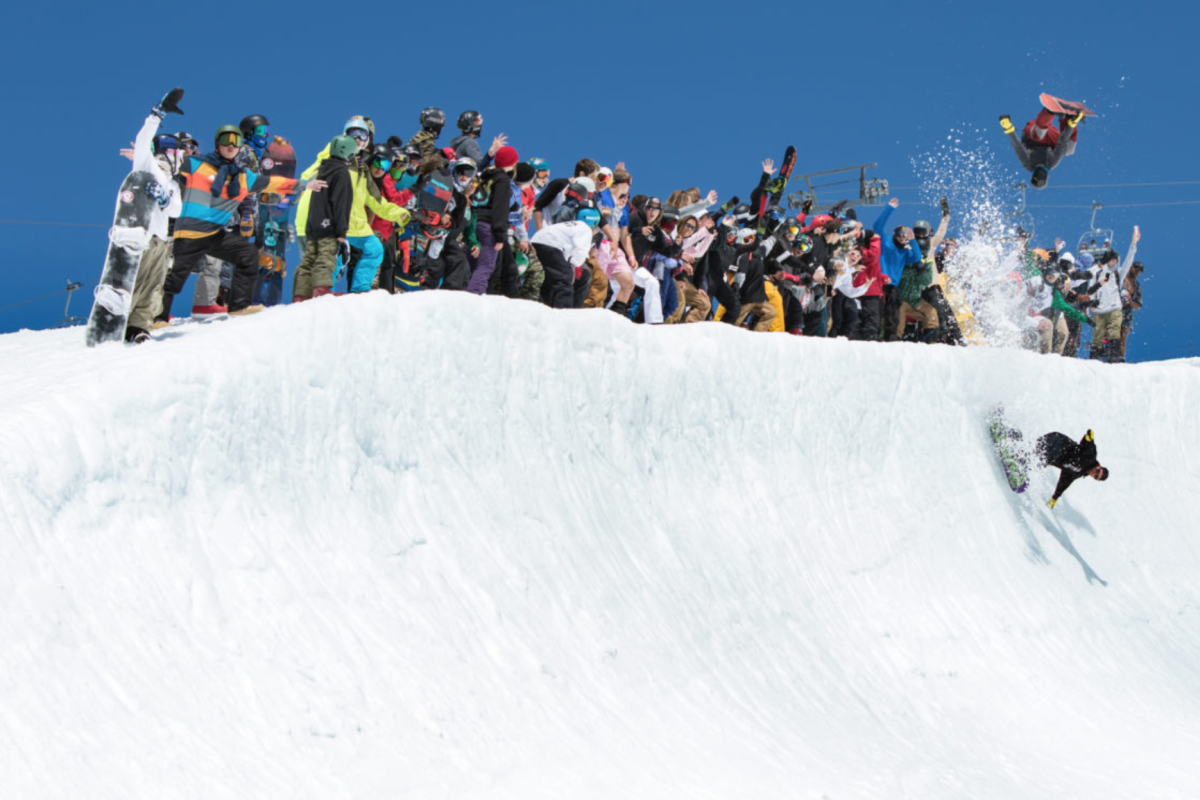 If you still want to shred, but want to work on getting better in the park, say no more. Head up to Mount Hood and enjoy their top-tier summer ski and snowboard camps from Windells and High Cascade where the best (and friendliest) professionals in the world will teach you how to up your game. Yes, they have adult camps as well.
Camp of Champions
Where: Horstman Glacier, British Columbia, Canada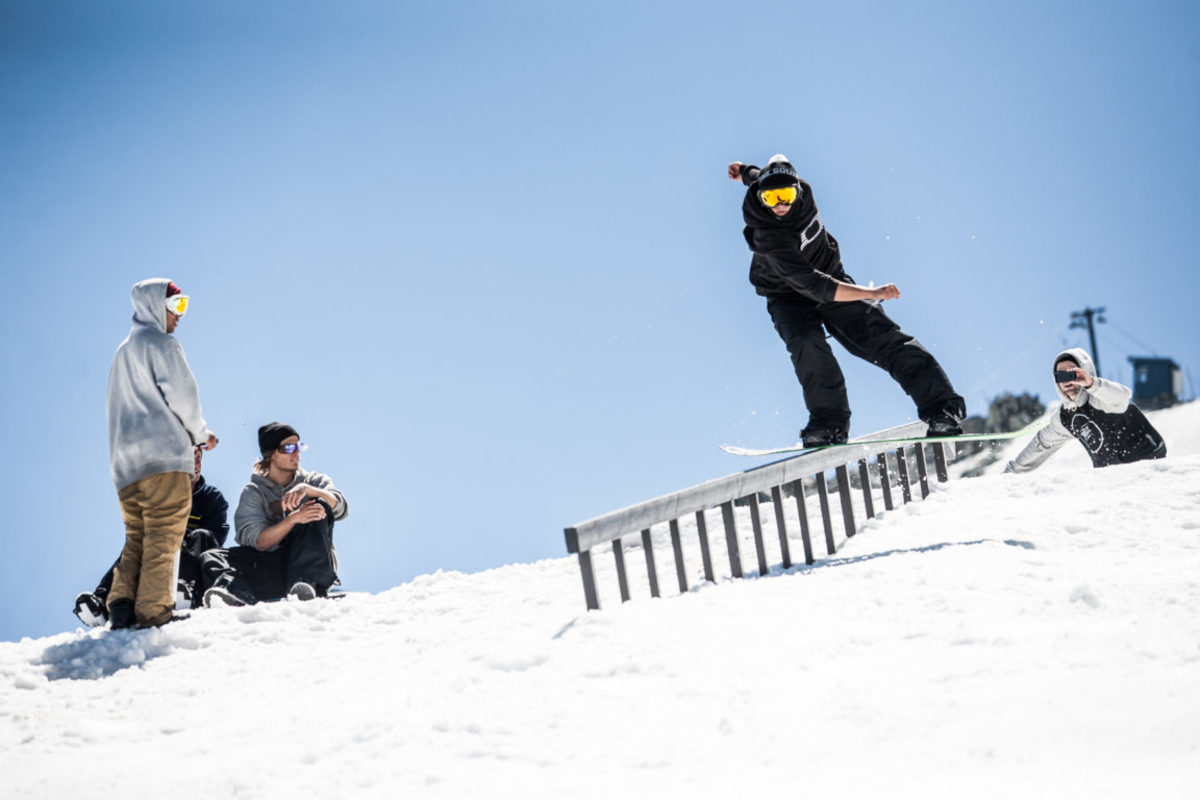 Another top-tier summer ski and snowboard camp that will up your game is Camp of Champions. Much like High Cascade, the friendliest pros in the world are there to help you get your skills to where you want them. Campers stay in the legendary Whistler Village, so once the fun winds down on the hill, it starts right up again in town.
Liberty Mountain Snowflex Centre
Where: Liberty University, Virginia
If you live on the East Coast and don't want to break the bank on a trip to the other side of the country, check out the Liberty Mountain Snowflex Centre. Filled with a patented and primed carpet, the Liberty Mountain Snowflex Centre is perfect if you have the itch to ski or snowboard, and want to try something new. The snowflex park is catered to all skill levels so everyone can enjoy Liberty's 500 feet of lift-accessed vertical all year long. Don't let the fake snow steer you away because at the end of the day, getting better at any sport requires muscle memory.
Muir Snowfield
Where: Mount Rainier, Washington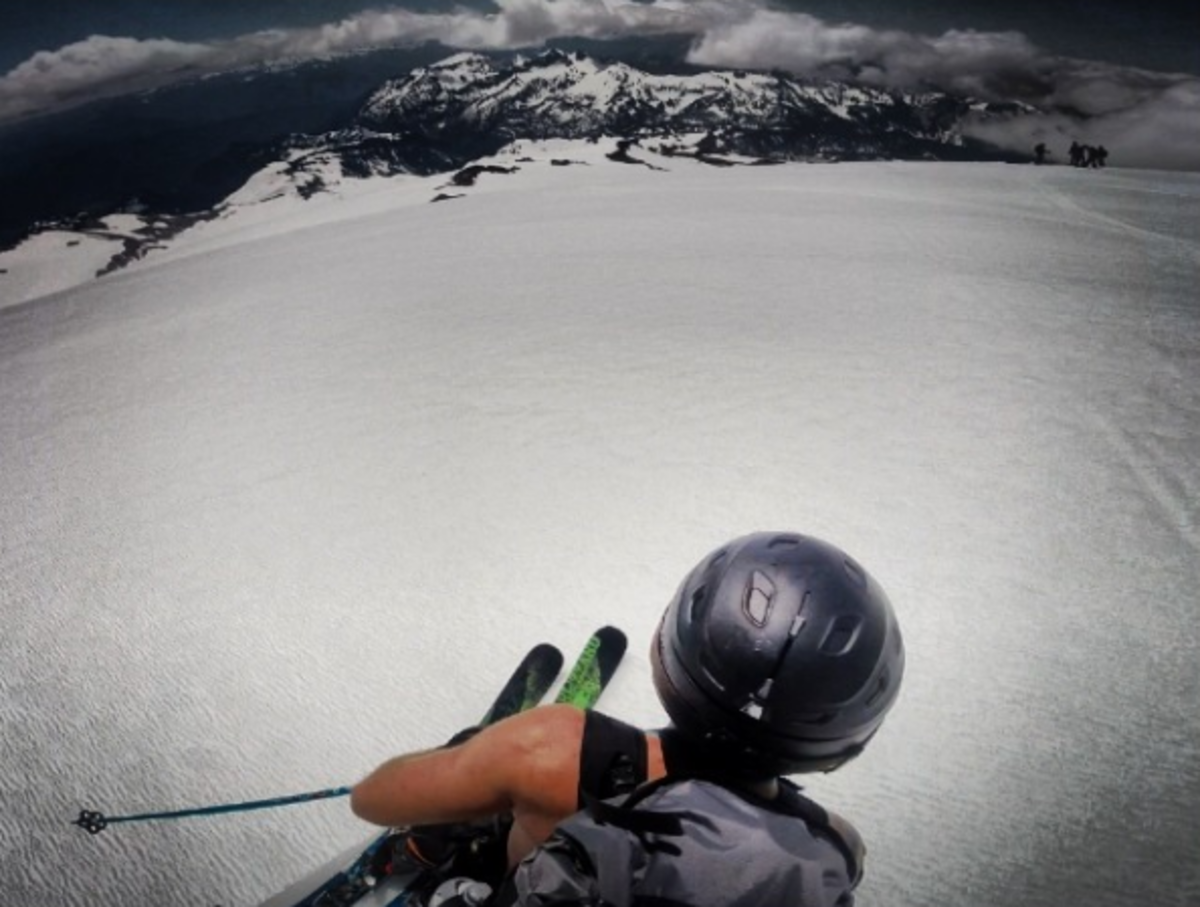 If you prefer earning your turns, head to Mount Rainier. Although Washington doesn't have any lifts open in the summer, they have plenty of untouched Cascades and Canadian Rockies waiting for you to lock turns on. Even though a 5,000 vertical foot hike may seem treacherous, you'll be thankful when you're conditioned to taking longer hikes though the deep stuff, come winter.
The Top 5 Summer Ski Destinations in the Southern Hemisphere
Las Leñas
Where: Mendoza, Argentina
Las Leñas sits at 11,253 feet in the Argentinian Andes with a 3,937-foot vertical drop and 17,500 feet of skiable terrain. Las Leñas is one of South America's largest ski resorts. The Marte lift provides access to an expansive array of high-class steeps, bowls, chutes, and endless backcountry opportunities.
Cardrona Alpine Resort
Where: Cardrona, New Zealand
Home of the Audi Quattro Winter Games, Cardrona Alpine Resort is filled with 852 skiable acres and "the most extensive park and pipe facilities in the Southern Hemisphere". Cardrona is a favorite for ski bums across the world mostly because of its accessibility, park features, and family-oriented atmosphere. If Cardrona doesn't speak to you, check out the other 43 resorts New Zealand has to offer.
Perisher
Where: Perisher Valley, Australia
Although Perisher is not known for pow days, it is the perfect place to go if you're looking for some good summer shredding. With 1,165 vertical feet, Perisher makes sure they have a good park and a good environment. Out of all the resorts to choose from, there is a reason why most professionals choose Perisher for the summer.
Portillo
Where: Valparaíso Region, Chile
What good is a list of summer ski and snowboard destinations without Chile? With a whopping elevation of 10,860 feet and a 2,5000-foot vertical drop, Portillo is comparable to any of the best resorts you can think of off the top of your head. Even if over 10,000 feet isn't good enough for you, check out Chile's plethora of heliskiing services. We recommend hitting Portillo between July and October.
Valle Nevado
Where: Santiago, Chile
If you're a fan of the French Alps, and want to try skiing or snowboarding in Chile, head to Valle Nevado. Valle Nevado resort was built by some French folks in the late '80s and stretches across 2,200 acres of terrain and tops off at 12,041 vertical feet. A piece of friendly advice: You're going to want your best sunscreen at that height.
For access to exclusive gear videos, celebrity interviews, and more, subscribe on YouTube!