A disturbing trend has manifested in paddle sports: More people seem to be dying while doing them than ever before.
According to statistics kept by the United States Coast Guard over the past decade, paddle sports fatalities are at an all-time high.
In 2004, 98 people died across the United States while canoeing and kayaking. That number has consistently increased in the years since, peaking in 2015 with 139 fatalities related to canoeing and kayaking.
RELATED: The North Face co-founder dies in tragic kayaking accident
"Across the country, paddle sport deaths are increasing while overall boater deaths are decreasing," Jim Emmons, nonprofit outreach grant director for the Water Sports Foundation, told GrindTV. "That's why we've been working to do everything we can to turn this around."
Emmons has teamed up with the U.S. Coast Guard to try to get to the source of the issue. The way they see it, the problem is multi-faceted, but one major aspect is a recent spike in the popularity of paddle sports.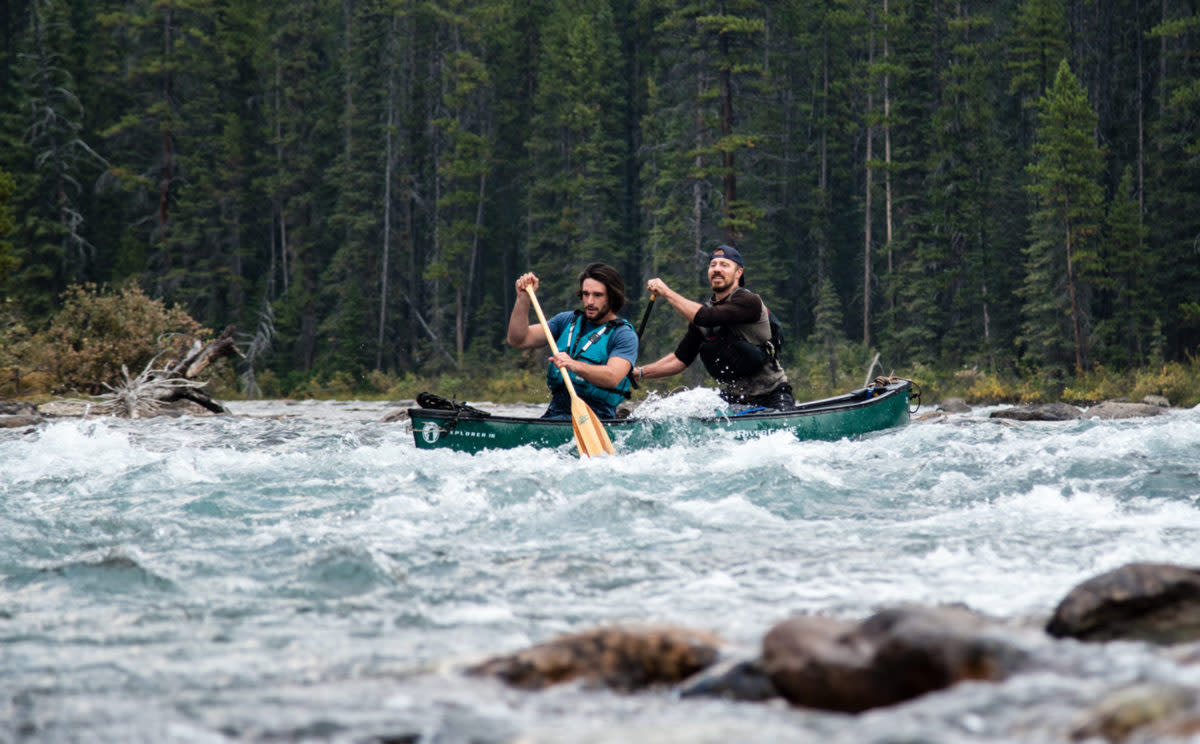 "In the industry we call it the 'Kmart kayaker,'" Emmons told GrindTV. "As kayak manufacturing processes were developed to make them less expensive, kayak brands found mass merchant places to sell them over the years."
"Now they're found in Costco and BJ's and Sam's Club, and you can go into Costco, get groceries, and walk out with a 12-pack and a kayak," Emmons continued. "But nobody is telling you about how you need a lifejacket, or that the water temperature might be 50 degrees."
"A Kmart kayaker is an unlearned kayaker taking to the water without proper training," Emmons said. "These paddlers are killing themselves; It's as simple as that."
In June, Marc Ma, a football player for the University of Nevada at Reno, went out paddleboarding on Lake Tahoe in California with five teammates who weren't as experienced as Ma at paddleboarding. When winds picked up, Ma's roommates were thrown from their paddleboards, and Ma flagged down rescue workers on shore.
After helping his teammates to shore, the rescue boats returned for Ma, only to find he had disappeared. It is presumed that Ma drowned. He wasn't wearing a life jacket.
Over that same weekend, four people went out paddling in the Long Island Sound at dusk, not long after which winds picked up to speeds of 20 miles per hour. They were swept out to sea and two members of the group died.
As noted by Emmons, the prevalence of paddler deaths could in large part be due to the fact that paddle sports have been growing more popular in recent years.
According to a study by the Outdoor Foundation (sponsored by the Coleman Company), since 2010, more than 3 million new participants have taken up paddle sports, and as of 2015, a full 7.4 percent of the U.S. population enjoys paddling.
"What we're seeing is that over the past few years, with gas prices high, motorized boating has dropped," Tom Dardis, the recreational boating safety outreach coordinator for the Coast Guard, told GrindTV. "But the amount of people paddling has skyrocketed. There are just so many more paddlers on the water than there were a few years ago."
But with that increase in active paddlers, there hasn't been an increase in standardized safety.
"Obviously a higher-end paddler who has been doing it for a while and who went through training can recognize changes in the environment," said Dardis. "But with these new paddlers, especially paddleboarders, it's easy to rent or buy this equipment, particularly when the elements are benign, get almost no training, and then go out on the water.
"But what happens if your first time out on the water, suddenly a microburst comes up on you?" Dardis continued. "It's like, 'What am I doing out here?'"
In order to combat those problems, Dardis suggests all of the basic safety measures for new paddlers: Wear lifejackets, take a training course and don't go out on the water intoxicated.
But more important, recognize that while sports like kayaking and paddleboarding can seem leisurely, if you're trying them for the first time, a few small mistakes can turn them deadly.
"Look, if when you woke up this morning, you weren't planning on kayaking or paddleboarding, and your friend asks you to go out for the first time, maybe spend some time reading up on it, and actually wear a lifejacket," said Dardis. "Otherwise, you might find yourself in a bad place before you even know what happened."
For more paddling safety tips check out CANOE & KAYAK's YouTube page.
More from GrindTV
The skateboarding world reacts to being added to the Olympics
These are 6 of the finest beards in surfing
Here's how to never get a poison ivy rash again
For access to exclusive gear videos, celebrity interviews, and more, subscribe on YouTube!