Occasionally, social media account arises that is so unique, it immediately strikes a chord within a certain subsect of the population. An account which connects the enthusiasts of a certain lifestyle with the influencers of that lifestyle. An account like @surfads.
RELATED: The web's best slams, wipeouts, kooks and Jerrys
@Surfads is an Instagram account dedicated to sharing all the beautiful, cheesy, nostalgic aspects of surf culture many of us grew up with in the '80s and '90s. It's a treasure trove of forgotten print and TV ads, as well as movie clips, from a bygone era.
With a relatively small following of roughly 6,000, it has still become an account that some of the biggest pro surfers across the world follow, and interact with, on a daily basis.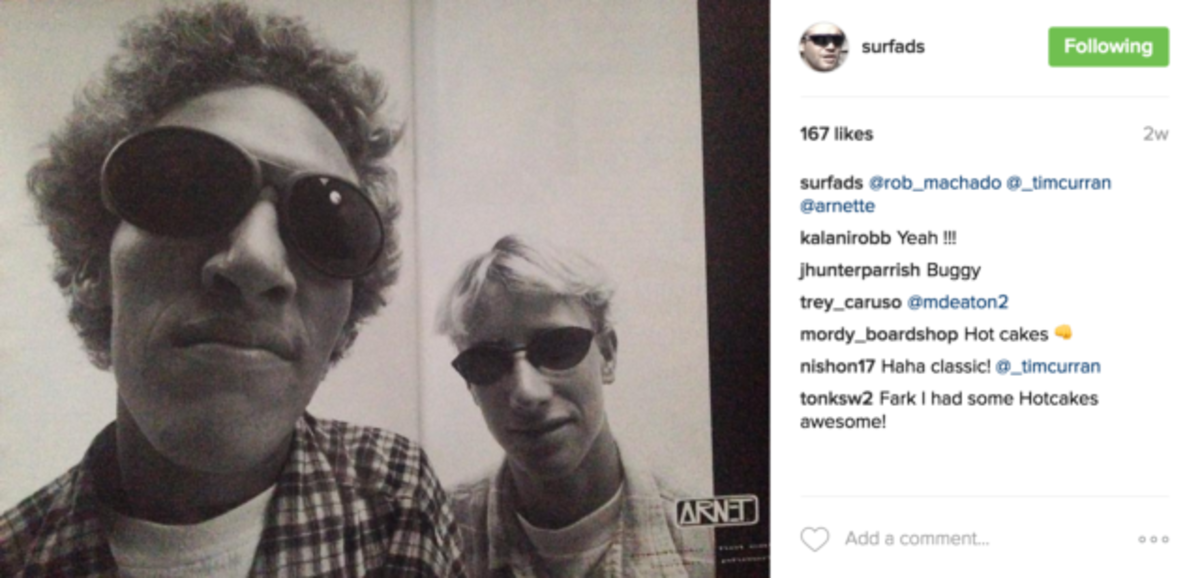 On any given day, you can see everyone from Kalani Robb to Kelly Slater conversing on the account about an old advertisement or surf clip.
The account was started by a fan of surf stars, whose biggest fans are now those very same stars.
So how did this hobby-fueled account become such a must-follow for professional surfers? And who in his or her right mind has so many old surf magazines lying around?
"The idea for the account, like most good ideas online, was stolen from someone else," Nick, the author of the account (who asked for anonymity), told GrindTV.
"I saw an Instagram account called @fuckadvertisements which, for millennials, is an account dedicated to sharing a lot of the ads and products we grew up with and have strong memories associated with, but that you tend to forget about as time passes until you are reminded of it. So this account was meant to be like that one, but in surfing form."
Nick, a lifelong surfer who works full-time in communications for an Australian government agency, describes himself as a "keen student of surf culture since the early '90s." He grew up in Australia reading and collecting every surf magazine he could get his hands on.
He figured that the same ads that left such an impression on him as a youth likely had the same effect on others.
"I went through some of the magazine I had laying around, and I'd see ads for guys like Brendan Margieson or Richard Marsh, guys who maybe weren't of the same profile as a Shane Dorian or a Kelly Slater, but who for us Aussies were household names," Nick told GrindTV. "So I started uploading photos of the ads and tagging the surfers in them, and everyone was stoked on it."
The fledgling account (it's only about 6 months old) started to gain a devoted following.
RELATED: 10 surfers you need to follow on Instagram
"Unlike a regular Instagram account with 20,000 fake followers, we have more of a connection with the audience and the people we cover," Nick said. "The people who were becoming involved in it were the surfers and the industry types included in the ads we were sharing."
The first "Oh, shit" moment (as Nick describes it), was when Kelly Slater took interest in a post.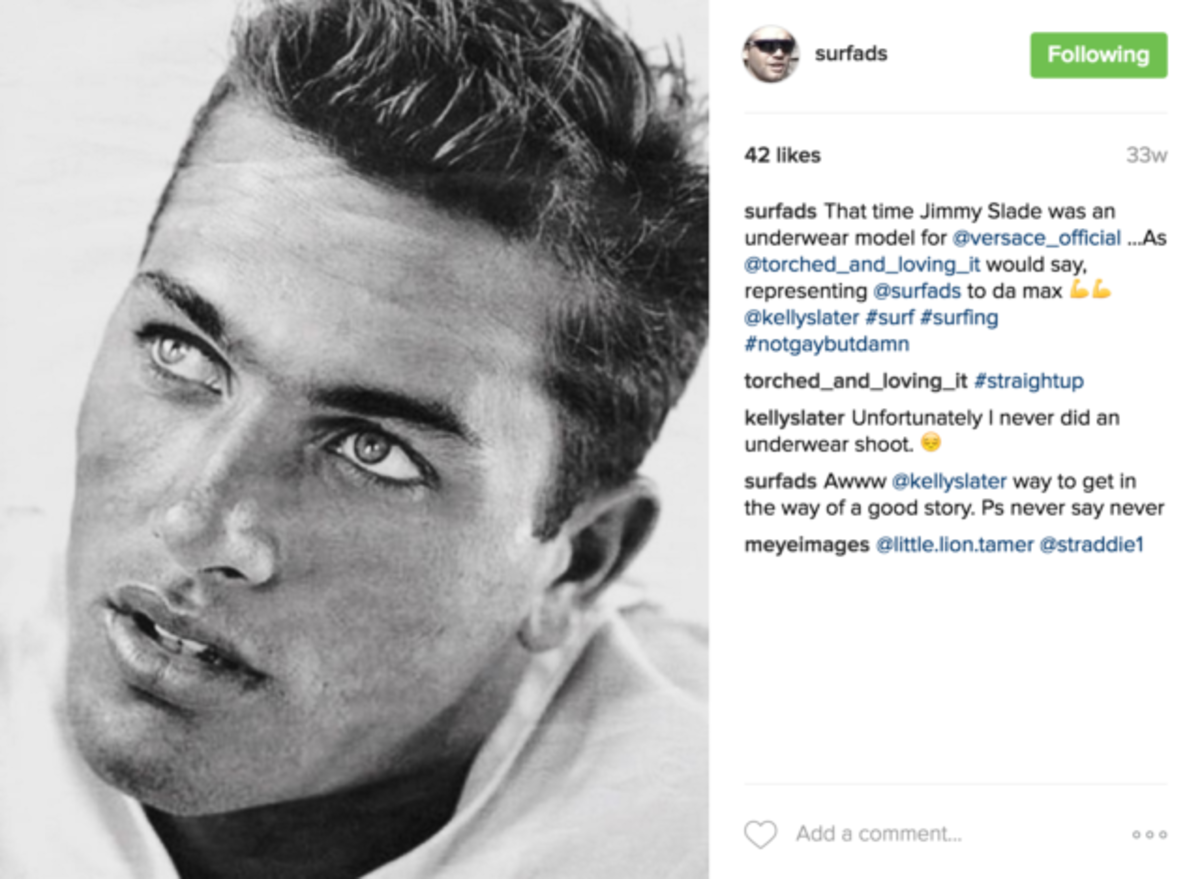 "I was just like, 'Man what the f***, it's Kelly Slater responding to my photo!'"
In the time since that Slater post, Nick has in many ways become a new-age cross between a devoted fanboy designed for the 21st century and a surf historian, though he shies away from that term.
"I would never call myself a [surf historian] Matt Warshaw or anyone near his caliber — I'm just a guy who likes surfing, who has a knack for remembering what ads appeared when and the odd relationships people had with one another in the industry."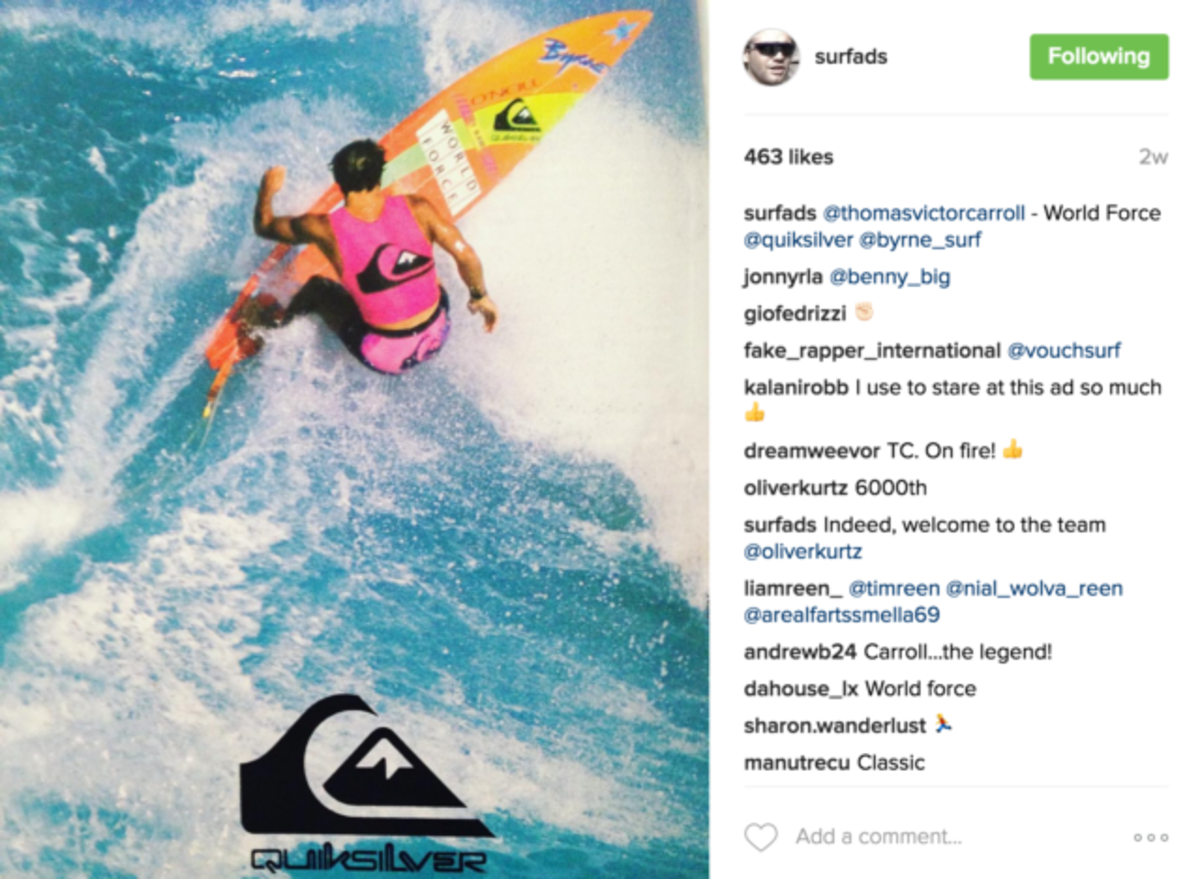 And while he's happy that the account has taken off so quickly among the surfing community, Nick is dismissive of whatever role he had in its popularity. For now, he's just happy that he gets to interact in some small way with the guys he grew up idolizing.
"At their hearts everyone was a grommet looking up to somebody else at some stage — it's why you might have Slater liking a pic from Matt Kechele, or Ross Clarke Jones commenting on a clip of himself from an old movie," said Nick. "It's really about just creating this great connection between this group who has a shared bond."
More from GrindTV
These Norwegian shorts mean never having a cold butt again
How surfing heals the scars of Ebola and civil war in Liberia
Kelly Slater gets (really) personal in rare interview
For access to exclusive gear videos, celebrity interviews, and more, subscribe on YouTube!