Think your hometown has what it takes to win the 2018 Paddle Town Battle? Vote for your favorite paddling town and it could receive a feature profile in our upcoming Summer Issue!
If sun, surf and lots of water are the key ingredients to a perfect SUP destination, then San Diego is near the top of the heap.
The Southern California city is widely-known as a destination for droves of tourists from around the country and the world. Most of whom are seeking to lay on a beach, soak up some sun and possibly pay a visit to Shamu or one of the other countless attractions in the city.
Yet for those of us who enjoy spending our time with a stick in our hands and a board beneath our feet, San Diego has another draw–the place is an absolute mecca for standup paddling. No matter if you're into surfing, downwinding, racing or just touring, this city has plenty to offer. Not to mention, beautiful people on the beach and mild weather year-round makes San Diego tough to beat.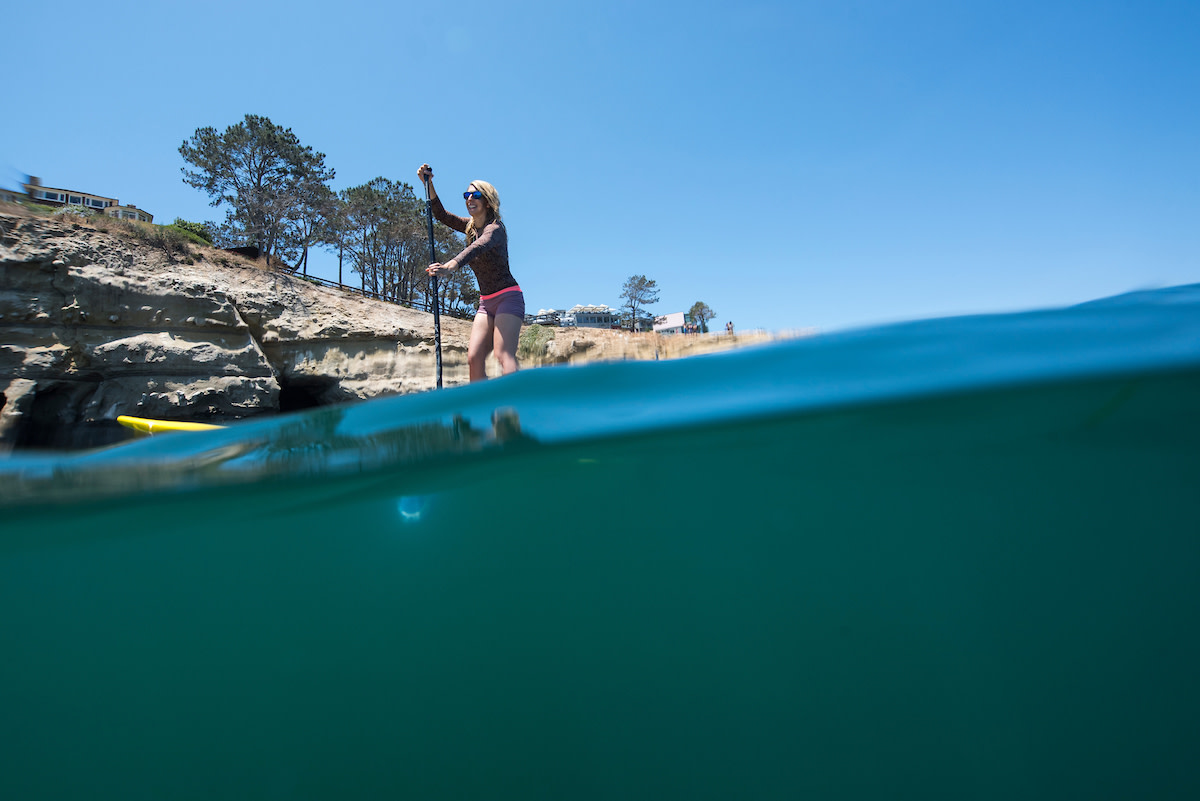 So how does "America's Finest City" stack up against the 15 other paddle towns in the running? Check out San Diego's city profile below and then cast your vote to help determine the winner of this year's Paddle Town Battle.
Best Places to Paddle
Flatwater
If flatwater is your thing, there are two massive bays–Mission Bay and San Diego Bay– that are frequented by all different levels of paddlers and provide ample room to train, learn and explore.
Mission Bay offers gorgeous views of beautiful beach houses and marine wildlife, various wind-protected coves that provide calm water on windy days and even a different kind of watering hole, the Barefoot Bar, that you can paddle up to and get a drink. Meanwhile, San Diego Bay's Tidelands Park offers an excellent put-in point for paddling past breathtaking views of San Diego's modern downtown skyline, mega-yachts, huge Naval ships and the Coronado Bay Bridge.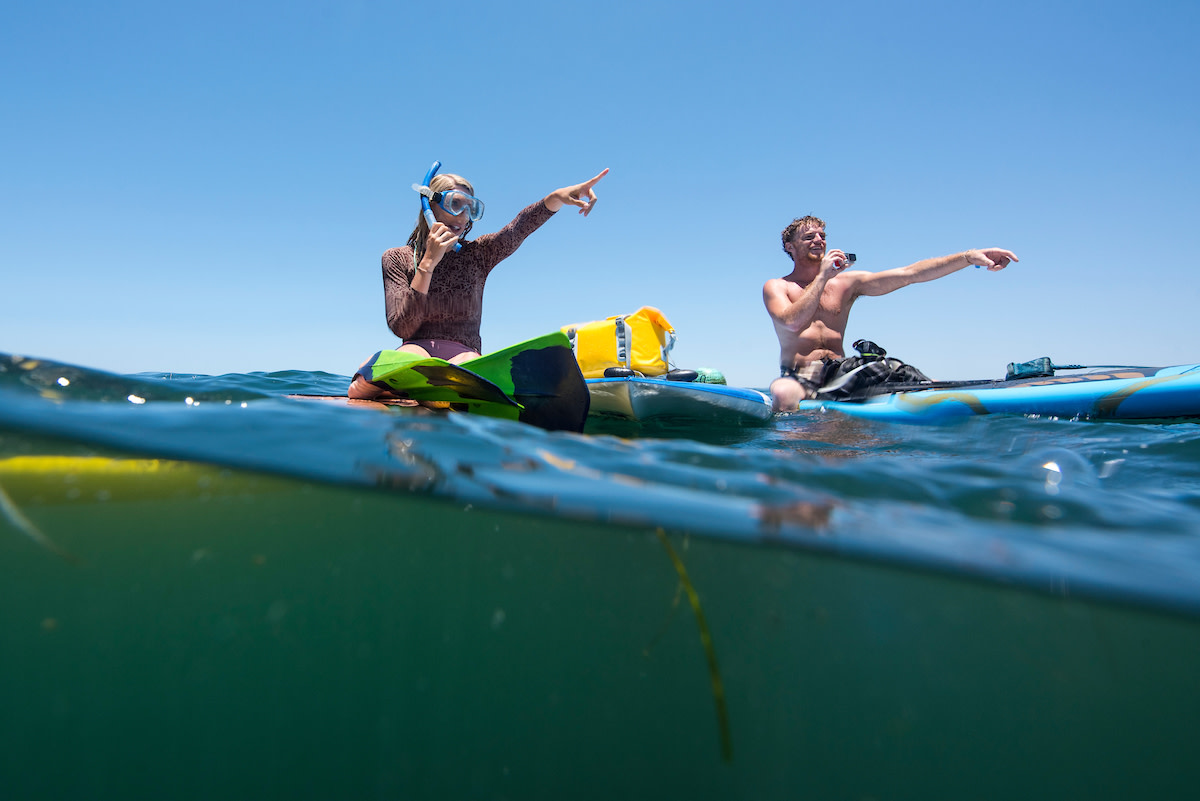 For those looking to immerse themselves in nature, La Jolla Cove is a must. With magnificent cliffs overlooking crystal-clear water, paddlers feel like they are paddling in an aquarium filled with brightly-colored fish, bat rays, leopard sharks, seals, dolphins and more.
Surf
While flatwater offerings are ample, what really draws paddlers to San Diego is the surf. The coastline is dotted with countless famous and not-so-famous breaks for paddlers to score fun waves.
While iconic spots like Cardiff and Tourmaline are popular among SUP surfers, what really makes the San Diego region a haven for paddleboarders is the remote stretches of coastline that paddlers can easily access and find a fun peak all to themselves. Not to mention, places like Sunset Cliffs and Torrey Pines State Beach offer stunning views of coastal cliffs while you search for that secret A-frame.
For those who want to venture about an hour north (depending on traffic, of course), both San Onofre State Beach (specifically Dogpatch) and Doheny State Beach are renowned for SUP surfing with long rides and mellow waves on tap.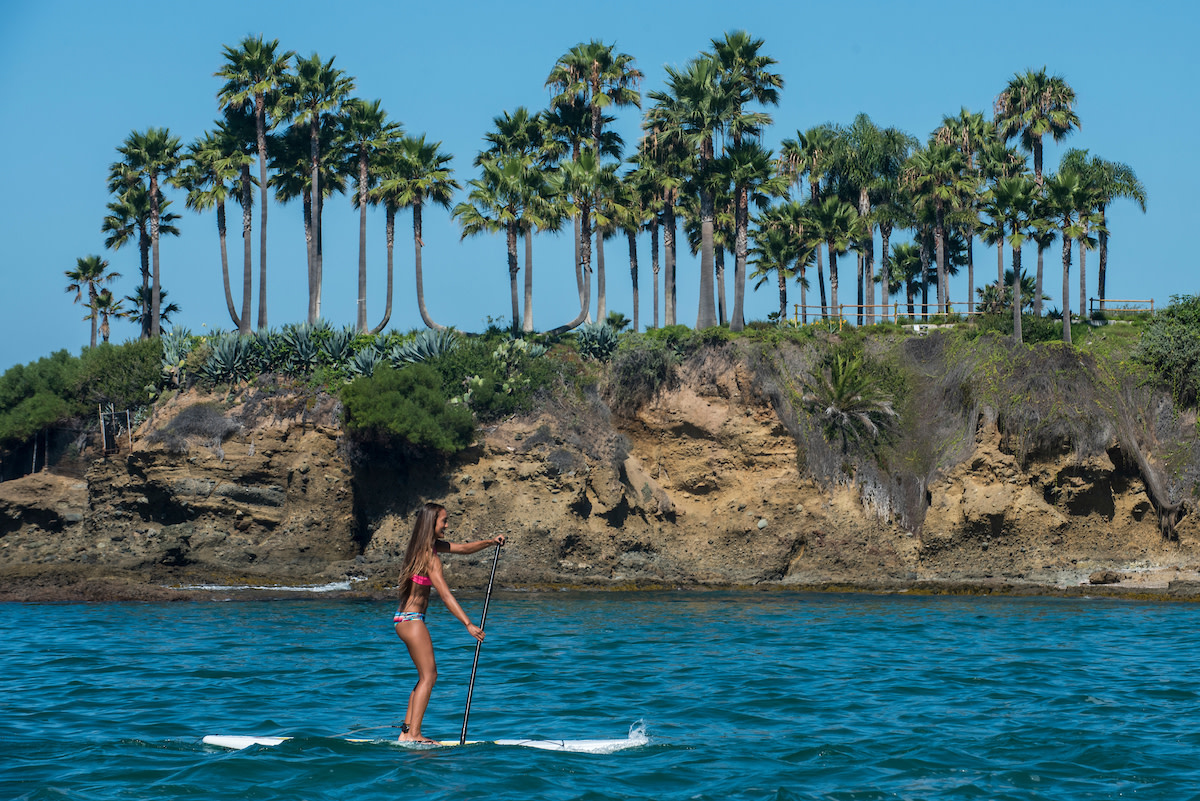 Racing
If you want to race, San Diego has several different options.
San Diego's biggest race of the year is the Hanohano Huki Ocean Challenge, which attracts hundreds of paddlers to compete in Mission Bay each January. In addition to various other grassroots races, there is also the popular "Sunday Sunday Sunday Race Series" which hosts three races from June to September at Mission Bay. This series offers various race lengths and caters to paddlers of all different skill-levels and ages.
Of course, racers can also test their abilities against the world's best at the Pacific Paddle Games, which takes place up the road in Dana Point, only an hour north of San Diego.
Local SUP Community
The Vibe
San Diego is known for being laid-back and for the most part, that vibe extends into the water.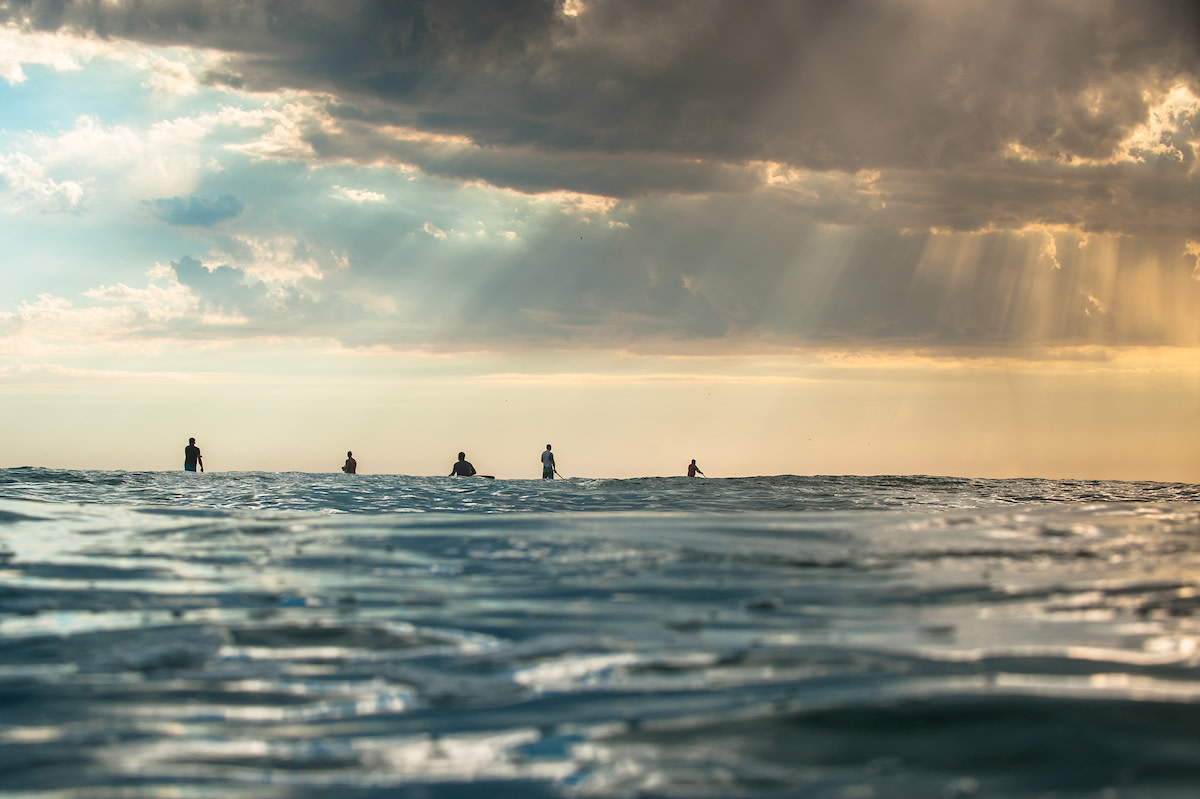 Obviously, paddlers are not welcomed at every surf break, but figuring this out just takes some common sense and courtesy. But as previously mentioned, the coastline has plenty of uncrowded breaks that are perfect for SUP, it just takes a little bit of exploring–which is worthwhile by itself.
Beyond that, we've always found San Diego paddlers to be very approachable and happy to strike up conversations in the parking lot, on the water or in the lineup. And if you're just learning, other paddlers will be happy to share a few pointers. All you have to do is ask.
Local Outfitters
While some areas may consider themselves lucky just to have a quality third-party SUP distributor, San Diegans are downright spoiled.  The area is teeming with board manufacturers and shops, so finding the right board is only a matter of deciding between the seemingly endless variety of options.
San Diego-based brands include names like Kings, Boardworks, Infinity, Isle, TOWER and the list goes on. And if so many of the major SUP brands are based in San Diego, what does that say about the place?
Weather
Of course, we saved the best for last. Despite all of its different waterways, beautiful people, local SUP brands and endless things to do, nothing compares to San Diego's weather.
While a wetsuit helps during winter, you can comfortably paddle 365 days a year. Sunny and 75 seems to be the norm and winds stay relatively light, especially during morning hours. And with weather like that, it's no wonder why so many people believe San Diego takes the cake for best paddle town on the planet.
The Paddle Town Battle is On!
The Paddle Town Battle was simple in concept: pick the 16 best standup towns in world and let you, dear readers, vote to decide the ultimate SUP city.
But what makes a good place to live and paddle? Is it access to the water? Is it a nice place to live? Is it the people? We debated. There were so many questions to answer that we formed categories: proximity to types of paddling (ocean surfing, whitewater, flatwater, downwind, river surfing), community (races, shops, people), off-the-water amenities (breweries, eateries, yoga studios) and influence (what role this place has played in the sport). If you think your town has what it takes, submit it here for a chance to win the Paddle Town Battle!
The article was originally published on Standup Paddling
For access to exclusive gear videos, celebrity interviews, and more, subscribe on YouTube!