Recently, 15,000 spectators gathered at the Alamo Plaza in San Antonio, Texas.
They weren't there to watch a historic reenactment of the Battle of the Alamo, but rather to watch the Red Bull Last Stand, a criterium bike race pitting 50 of the world's top cyclists against each other in a technical half-mile course.
The huge turnout and Red Bull's sponsorship of the event underscored one irrefutable fact about the sport: Criterium racing is becoming more popular every day.
But given that the sport lends itself to spectacular, horrific crashes, it all begs the question: Why are so many people getting into criterium racing?
"The past couple years the sport has seen an exponential growth," Addison Zawada, one of the top criterium racers in the world, told GrindTV. "From being in the cycling world, I can tell you this is one of — if not the — quickest growing cycling disciplines."
Zawada traces the growth in popularity in criterium racing (where cyclists normally compete using brake-less, fixed-gear bikes at high speeds in tight, urban courses) to the Red Hook Criterium race series.
In short, the Red Hook Criterium bike race began as an unsanctioned race through the streets of Brooklyn in 2008 started by David Trimble. The initial race only attracted a handful of racers.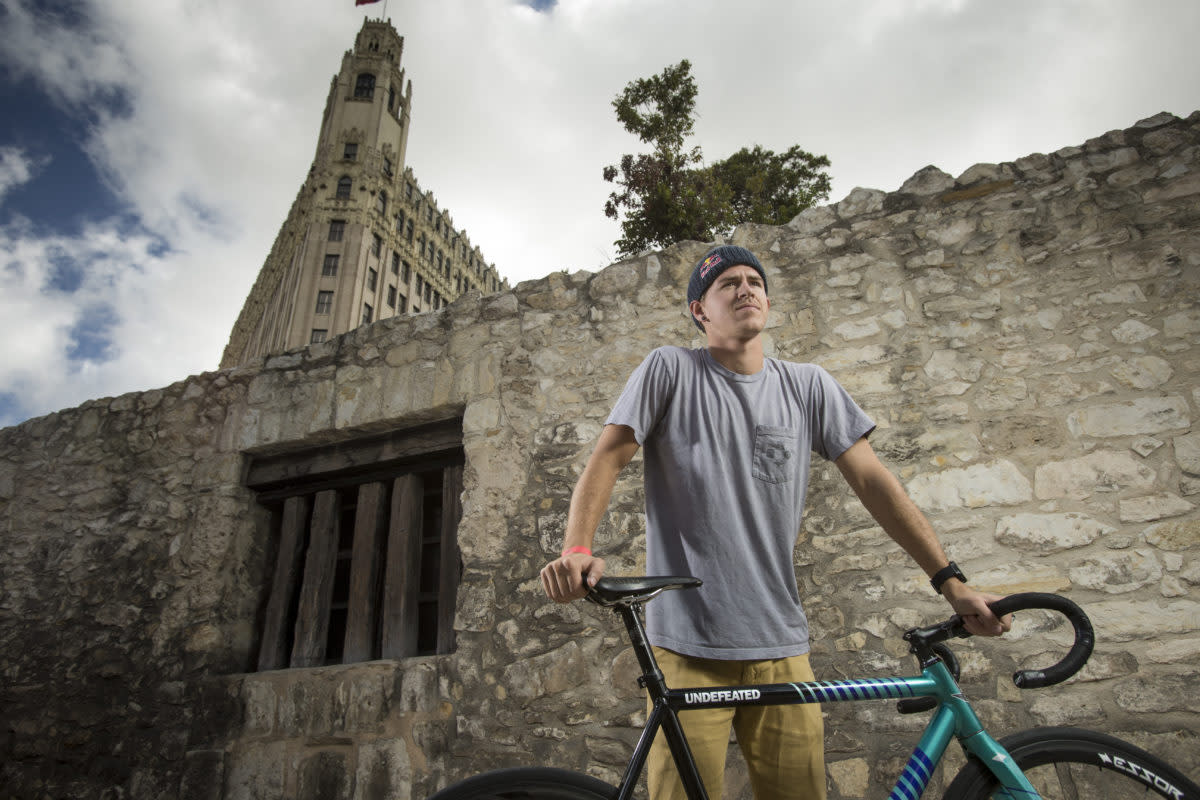 But somehow, in the years that followed, the race exploded in popularity.
It started attracting tens of thousands of spectators, and turned into a four-race series with stops in London, Barcelona and Milan in addition to Brooklyn.
Huge brands like Specialized Bikes and Rockstar Games signed on as sponsors of the events, and brought with them international media coverage.
"It's gotten to the point now where pretty soon people will be able to make a living racing Red Hook if they're good enough," said Zawada, who finished sixth in the fixed gear division of Last Stand. "Which is unheard of in the sport of cycling."
Part of the reason criterium racers think the sport is growing is because of how accessible it is.
Red Hook Criterium races are open to anyone who can grab a ticket for qualifying, regardless of whether they're seasoned pros or everyday riders.
Also, by using fixed-gear bikes, the races are less cost prohibitive.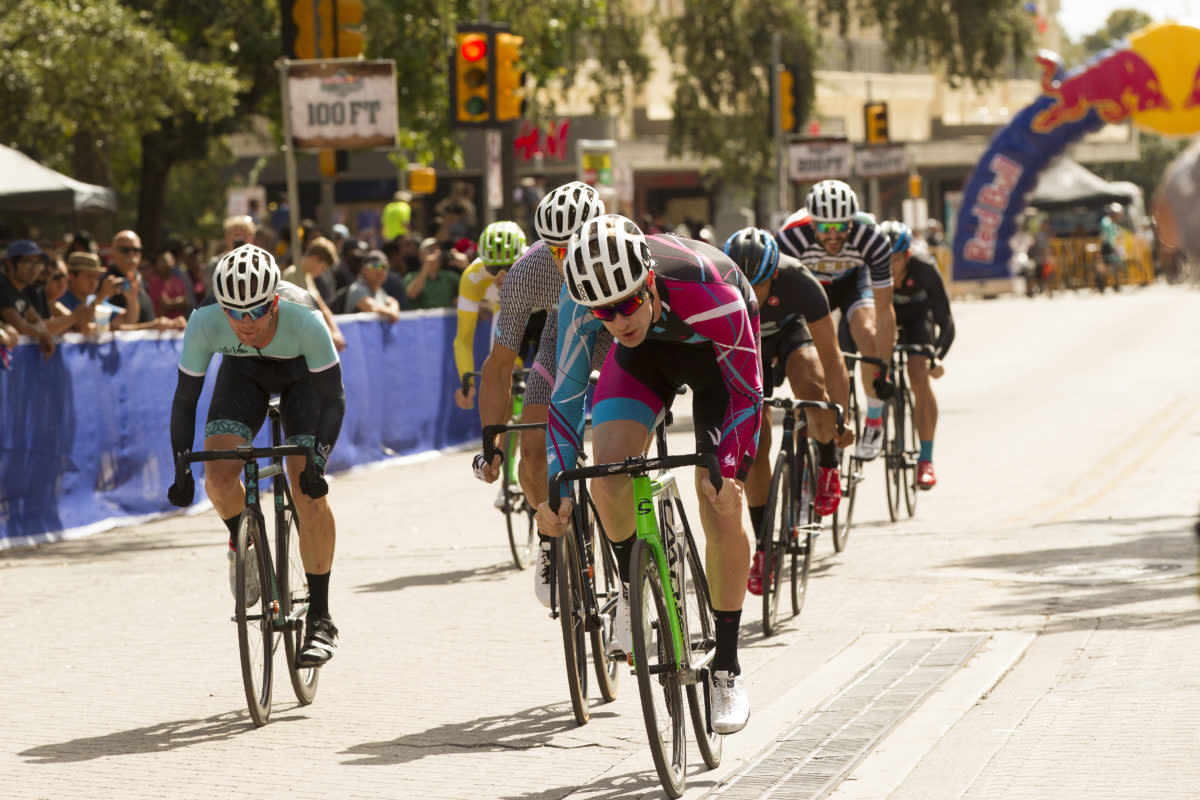 "It's very spectator friendly,"
Kym Nonstop
, an online cycling personality who raced in Last Stand, told GrindTV. "Fixies [fixed-gear bikes] were already what trendy teens in the city want, and they now look up to us for racing on them."
RELATED: Jaywalker causes violent crash at bike race
"And they aren't as prohibitive as road bikes due to their price," said Nonstop, who finished seventh in the female fixed gear division of Last Stand. "A kid in the Bronx won't say 'Oh I'll save up for a road bike' but he can get a fixie for cheap, start training and enter some races."
Another undeniable reason for the growth in popularity, however, are the aforementioned crashes.
In 2014, a 15-year-old rider in the Brooklyn Red Hook Crit went into a two-week coma following a crash.
Earlier this year at least seven competitors went to the hospital after a stalled motorcycle caused a crash at the same Brooklyn event.
Red Bull only allowed experienced riders into Last Stand to cut down on the probability of a harrowing crash, and the race ultimately went off without a hitch.
But speaking with Nonstop and Zawada it's apparent that even when racing among only seasoned riders, the fear of a crash is omnipresent when riding near 40 miles per hour in tight crowds on courses with hairpin turns.
"I've only crashed once in a qualifier, so I'm lucky, but it goes through my mind the whole time I'm racing," said Nonstop. "I have this moment where I'm like, do I want to be in the middle of everything or space myself out and give myself room to react? And that's not a good strategy for winning at all."
"When you're in a peloton during a criterium and somebody else goes down, you're going down, guaranteed," Nonstop continued. "It's mind-numbing. It's frustrating because it's out of your control."
"My teammate broke his collarbone racing in Milan, and it had nothing to do with him, and everything to do with the guy next to him," said Nonstop. "He's been racing forever, but no matter how experienced you are there's no way to guarantee you don't crash."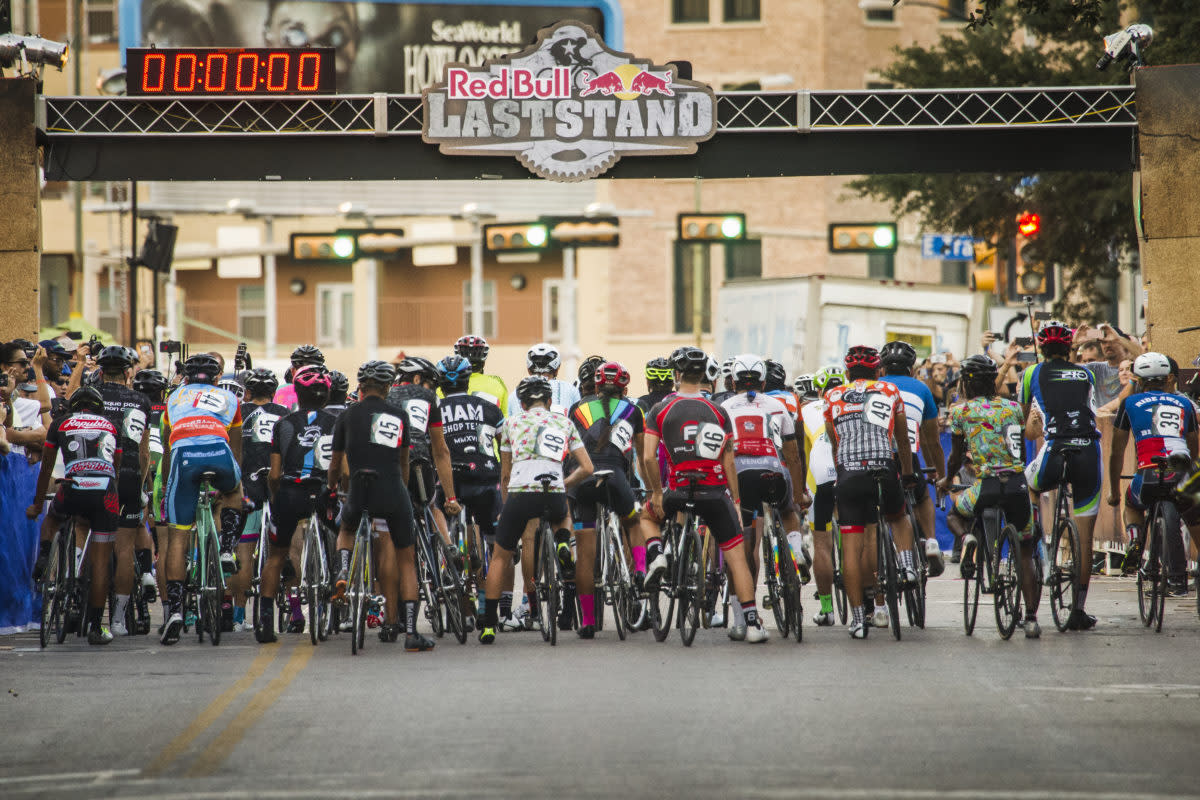 Despite that, criterium racers say they are drawn to the sport because of how intensely thrilling it can be.
"That threat of crashing is always there," said Zawada. "But you can't go into everyday thinking about it, because if you do you'll get hurt. Your mind has to be in one place. The thought about crashing is always there, you just have to put it aside."
More from GrindTV
Some advice on taking your significant other off the grid
8 ways to seriously upgrade your next camping trip
No balance? Here's why you should try slacklining anyway
For access to exclusive gear videos, celebrity interviews, and more, subscribe on YouTube!