Photo by Dave Freeman
In an instant, a year's worth of planning shifted into doing. On September 23, Dave and I launched our canoe into the South Kawishiwi River and paddled into the Boundary Waters Canoe Area Wilderness (BWCAW). To any paddler who knows the BWCAW, that act in and of itself probably doesn't sound too remarkable. It is a place where paddlers launch trips all the time—heading into the northwoods for a long weekend or even a couple weeks at a time. The thing that was notable about September 23 for us (besides it being the fall equinox) was the fact that we were entering the nation's most popular Wilderness Area with no plans to exit for an entire year.
Sure, this has been a dream of ours for a long time. It is something we didn't think we'd be doing any time soon when fantasizing about it a couple years ago. I thought of it as something we might do in our retirement perhaps. But a threat to the beloved BWCAW presented itself and we realized that it was now or never. A Chilean mining company, Antofagasta, wants to build a copper mine in a sulfide ore body near the southern edge of the BWCAW. The proposed mine site for Twin Metals is upstream of the largest Wilderness Area east of the Rockies and north of the Everglades. It doesn't take a real extensive Google search to realize what a devastating environmental track record sulfide-ore copper mining has. Remember hearing about British Columbia's environmental disaster last year upstream of the Fraser River as a tailings dam from the Mount Polley Mine broke? Or the more recent disaster on the Animas River? Or the Pebble Mine in Alaska that folks have been working so hard to prevent? Same type of mining.
If you've been to the BWCAW before, you can picture our launch on a cool, drizzly September day. If you haven't been to the BWCAW before, I'll put it in context for you: Imagine 1.1 million acres of roadless, federally designated Wilderness. No buildings, no cell towers, no drone of motors. Imagine that the landscape is half land, half water: a canoeist's paradise. These small to mid-sized lakes, rivers, wetlands and streams are connected by portage trails between them. We're talking 2,000-plus campsites and 1,200 miles of water trails. The Boundary Waters is in northern Minnesota, just south of the Canadian border. It is on the southern edge of the boreal forest. If you want to get technical, it is the Laurentian mixed forest, full of towering white and red pines, birch, aspen, spruces and tamaracks. The landscape was shaped by glaciers, scouring away topsoil and leaving behind exposed bedrock of granite, gabbro and basalt.
We paddled upstream on the South Kawishiwi, leaving behind a flotilla of friends and family in canoes and kayaks as we entered the Wilderness Area. We breathed a sigh of relief. It was just the two of us and our canoe. We paddled on calm water and portaged around several small sets of rapids. Darkness comes early in the fall in Minnesota, so we found a campsite and pitched our tent just before sunset. We ate a quick dinner, illuminated by headlamps. The rain held off until we were nestled into our warm sleeping bags for the night. Not a bad way to begin a yearlong paddling adventure.
Since our departure, we've settled into the familiar rhythm of traveling by canoe and camping. The nights have steadily gotten colder and waking up to see the ground covered in frost and has become a regular occurrence. The fall colors are nearing their peak. It is a great time to be a paddler in the wilderness.
The point of this journey is to share it with you. This Wilderness is yours just as much as it is ours. Just like our National Parks, the Boundary Water Canoe Area Wilderness belongs to everyone. I hope you'll do what you feel is right to keep it wild for future generations. In addition to dispatches from the Wilderness here on Canoe & Kayak during the paddling season, you can keep tabs on our travels and learn more about the mining threat at SavetheBoundaryWaters.org. Teachers and parents may be interested in our educational content posted to WildernessClassroom.com. On social media check out #SavetheBWCA and #WildernessYear.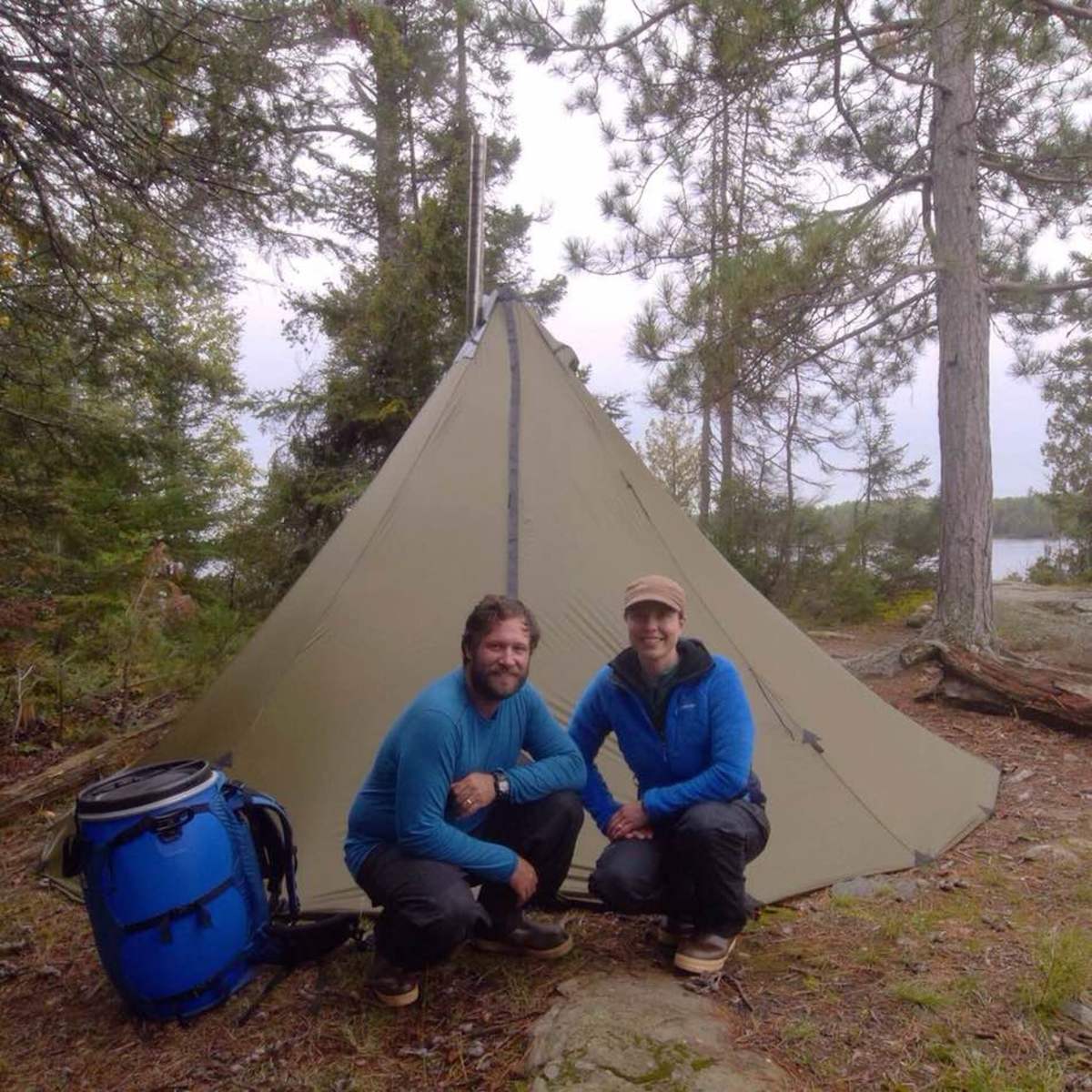 — Check out the Freemans' Paddle to D.C. awareness-raising journey.
— Read about the recent chase to set a speed paddling record in Boundary Waters.
The article was originally published on Canoe & Kayak
For access to exclusive gear videos, celebrity interviews, and more, subscribe on YouTube!