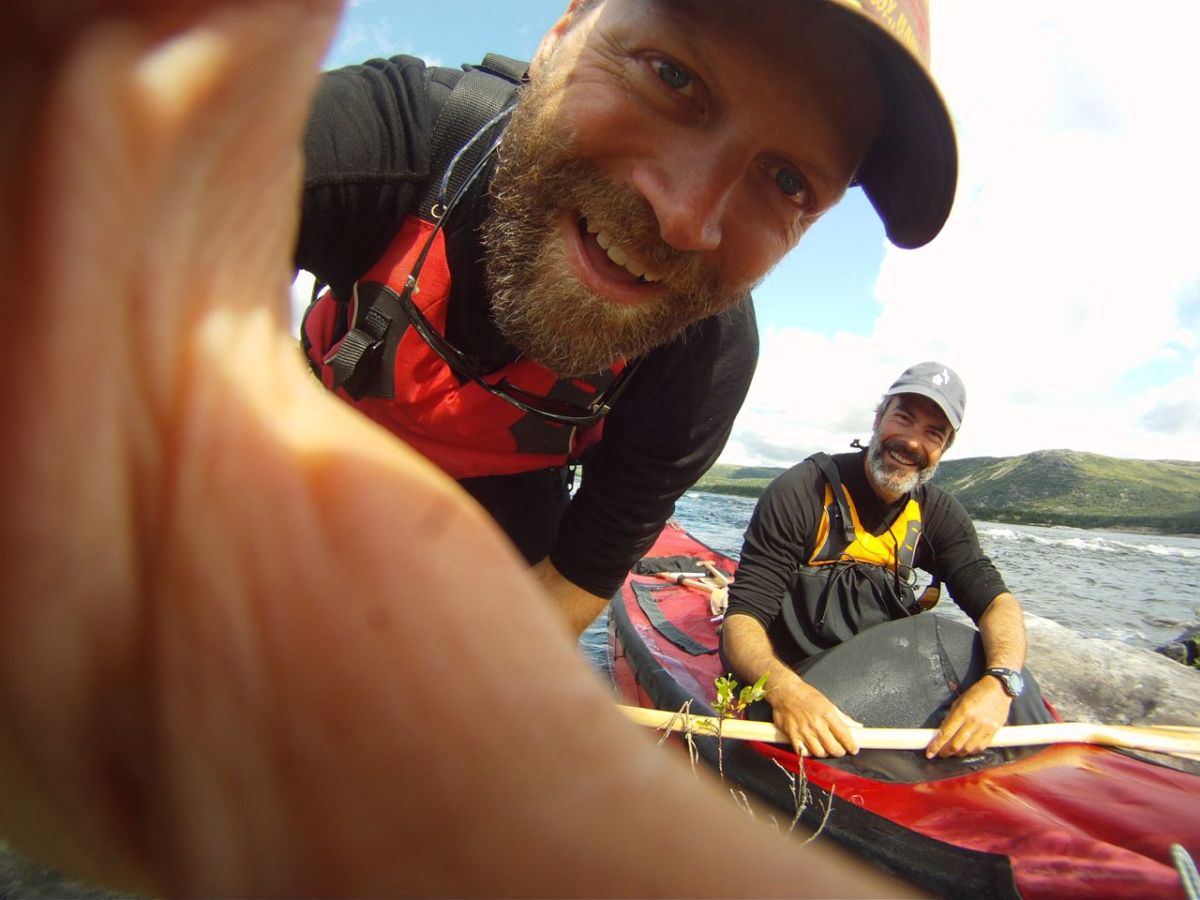 By Frank Wolf
Human beings are made to move all day, every day—it's programmed into our DNA. We make this ancient connection when we travel on wild rivers, lakes and oceans; like generations before us, we exist joyfully in the moment. Compare two people—one just off the river, the other who spent the day surfing the web. Who is happier and more fulfilled?
There is a steady, inexorable assault on wilderness by industry. There is simply no way for a true wilderness and industry to coexist; once a road, mine, dam or clearcut penetrates a wild area, it ceases to be wild. On a 75-day canoe trip I did a few years ago, shooting the documentary film "Borealis", our route took us in and out of the untouched boreal wilderness north of roughly latitude 51 in northern Manitoba and Ontario. We paddled the pristine Albany River—a paradise with its sparkling water, beautiful rapids and lovely campsites on granite outcrops. In contrast, a few weeks later we traveled upstream on the Mattagami River, which is controlled by four dams. The water level fluctuated from deep to dry depending on demand for power. Because of this, no one paddles this once-great river anymore.
While Americans celebrate the Wilderness Act, we seem to be going backwards in Canada. Our government has systematically weakened wilderness protection in favor of industry. Rivers are being made available for damming and endangered species legislation waived to open the British Columbia coast for oil tankers.
The corporate economy functions on a model of perpetual growth and so, wilderness is perpetually diminishing. We cannot breathe or drink money. Nor can it give us the type of experience we find paddling in wild places. The future is today, we must stand on the front lines of wilderness and defend it—for the enjoyment of paddlers to come and to ensure the very survival of our planet.
Award-winning Canadian filmmaker Frank Wolf's documentaries focus on imperiled wilderness—the rich biodiversity of the boreal forest, the mineral-rich subarctic tundra, a proposed pipeline bisecting northern B.C., and the rapidly changing climate of the Northwest Passage. His most recent film documents a canoe trip across Labrador.
The article was originally published on Canoe & Kayak
For access to exclusive gear videos, celebrity interviews, and more, subscribe on YouTube!