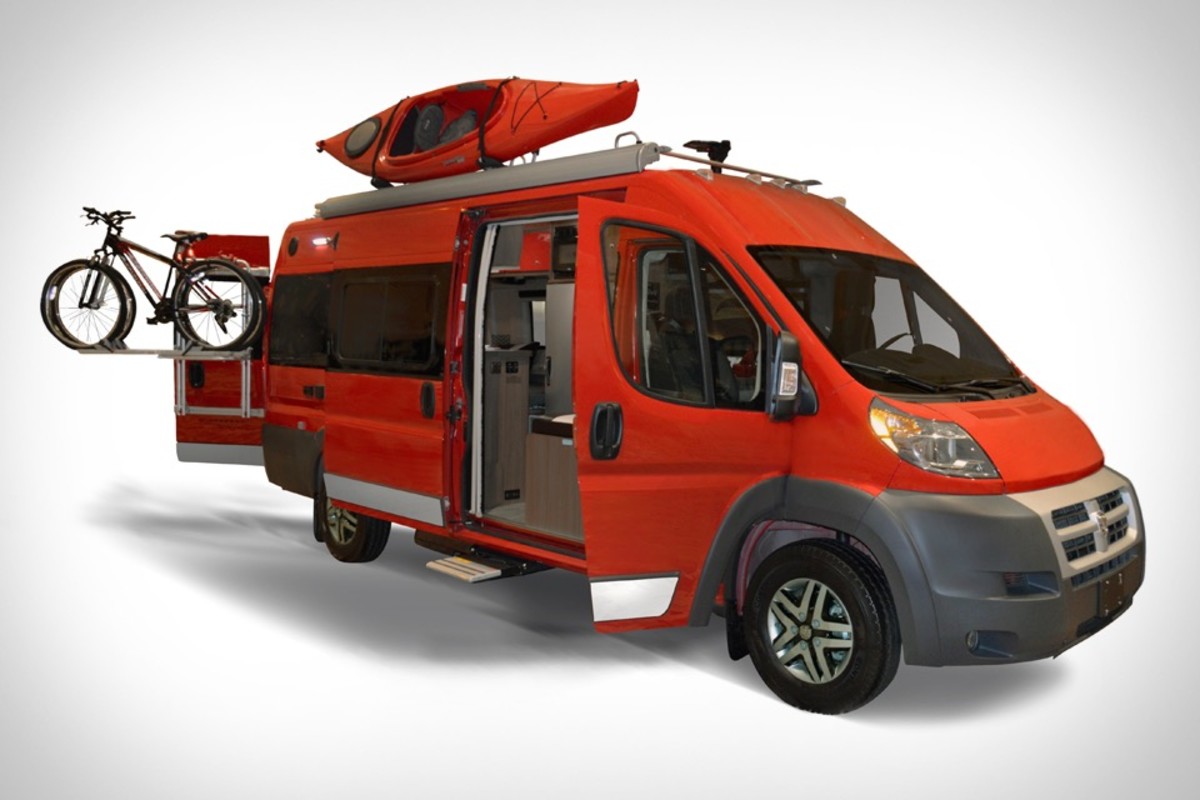 Until recently, the large and lumbering mobile homes that are, umm, actually mobile—Winnebagos—have been the chubby chariots of AARP members. But, their new Travato may make you consider cashing in your retirement savings early, just to get in on one of the most exciting adventure vehicles available.
The Travato is to Winnebago what the Element was to Honda: a unique offering of four-wheeled fun geared toward the active outdoor set that is entirely different from the rest of the line. And for those who have wanted Europe's most successful cargo van, the Fiat Ducato, this is your chance.
Debuting in 2014, the upgraded 2015 Travato includes a full bath, kitchen, 22-inch HD flat screen, new styling on the front and rear end, and two beds with storage, standard. And those two twin beds can be converted into a single queen for chicka-chicka-bow-bow fun. But it's the options like an integrated bike rack and kayak mount that up the adventure ante.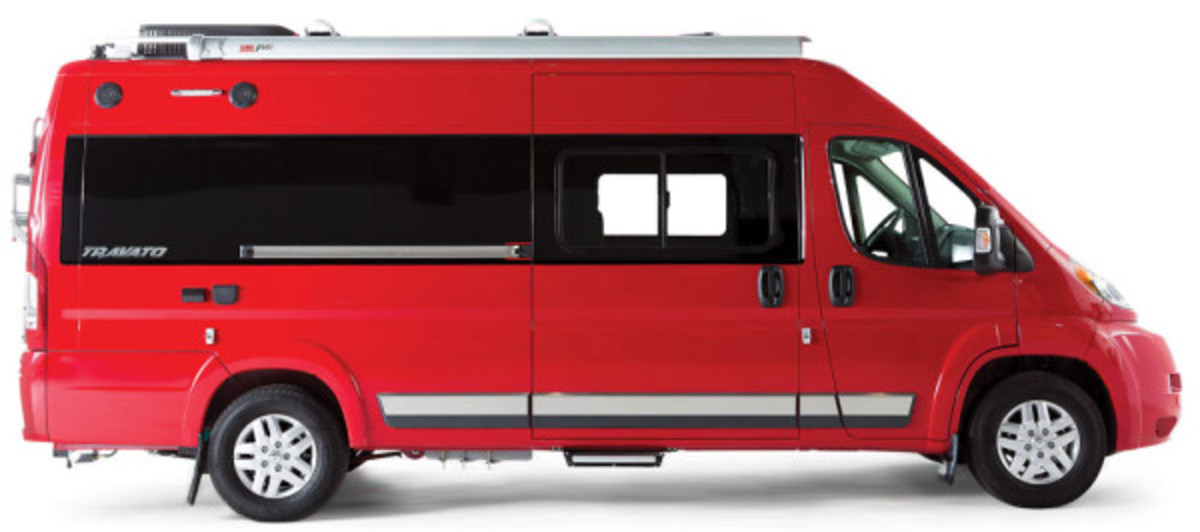 Since it's built on a truck chassis (Ram ProMaster), the front-wheel drive Travato is classified as a Class B motorhome. At 21 feet long, it's about three feet longer than an old Econoline (two feet longer than Econoline extended version), so it's still agile. Exterior height is 9 feet, 1 inch; inside height is 6 feet, 3 inches, so even most tall folks can stand upright.
Other features include blackout shades, Sirius radio, and a built-in GPS system.
The 280hp, 3.6L V6 clocks an estimated 18 to 20 miles per gallon on the highway. With its 24-gallon tank, knocking out long distances is easy. Even if you have some toys in tow: The Travato is spec'ed with a Class II hitch and wiring harness and rated to 3,500 pounds.
And because the party actually kicks into overdrive when you stop and park, the Travato also has an exterior speaker system, awning with LED lighting, and optional side screen door. Available in red and silver, the sticker price is just north of $85,000. But, we have it on good authority that you can get your own Travato for about $65,000 if you don't go too crazy with the options.
Until then, you can work on rewriting your new fight song.
More from GrindTV
Covet the EarthRoamer camper van
What a 1964 Mercedes-Benz Unimog can teach us about adventure cars
La Chanchita: The camper van of your dreams
Tour the most badass caper ever built
For access to exclusive gear videos, celebrity interviews, and more, subscribe on YouTube!