Last summer we broke news that Winter Park Resort in Colorado would be the first snow resort to install digital screens on the restraint bar of chairlifts.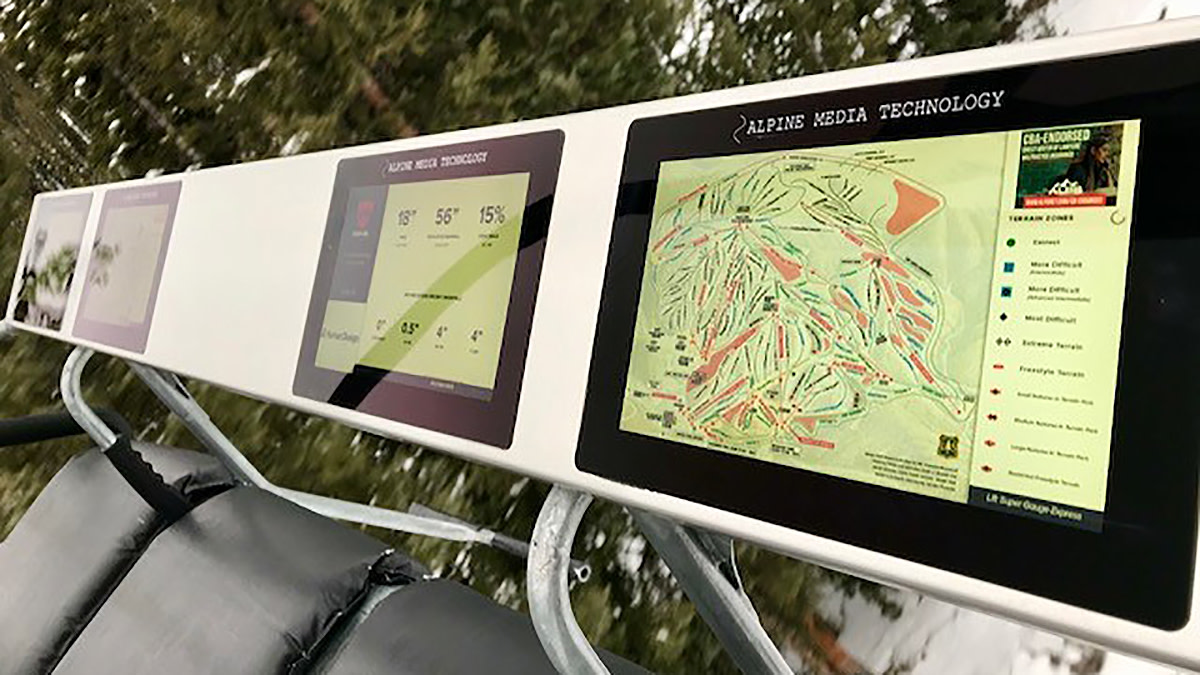 Recently, they did just that. In a pilot program with Denver-based company Alpine Media Technology, the screens are essentially tablets that operate very much like those now commonly situated in taxi cabs, elevators and at gas station pumps.
Installed on five chairs on the Mary Jane Super Gauge Express, the screens will relay all sorts of real-time information to skiers and riders. Trail and chairlift status, grooming reports, liftline wait times, weather forecasts, safety alerts, travel reports and more information will readily be available on the screens.
The screens must withstand snow, rain and freezing temperatures, something the other tablet-like screens we've become accustomed to in other places aren't built for. These screens are also set on mute, unlike those in taxi cabs, elevators and at gas pumps — a feature that will keep them from possibly being too obtrusive.
Ultimately, bringing screens onto the chairlift will change the skiing and snowboarding experience for many people. And, for now it appears to be well-received as skiers and riders were thoroughly enjoying the new tech over the holiday break (as seen in the CBS4 video above).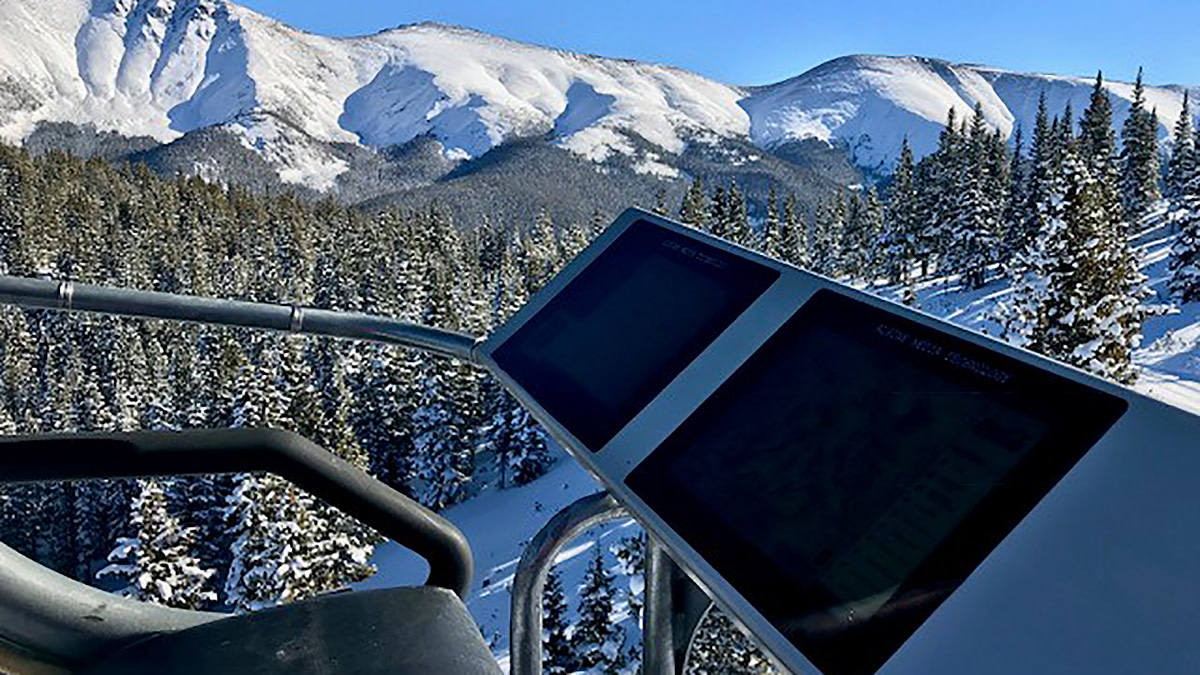 Read more about skiing from ASN
For access to exclusive gear videos, celebrity interviews, and more, subscribe on YouTube!