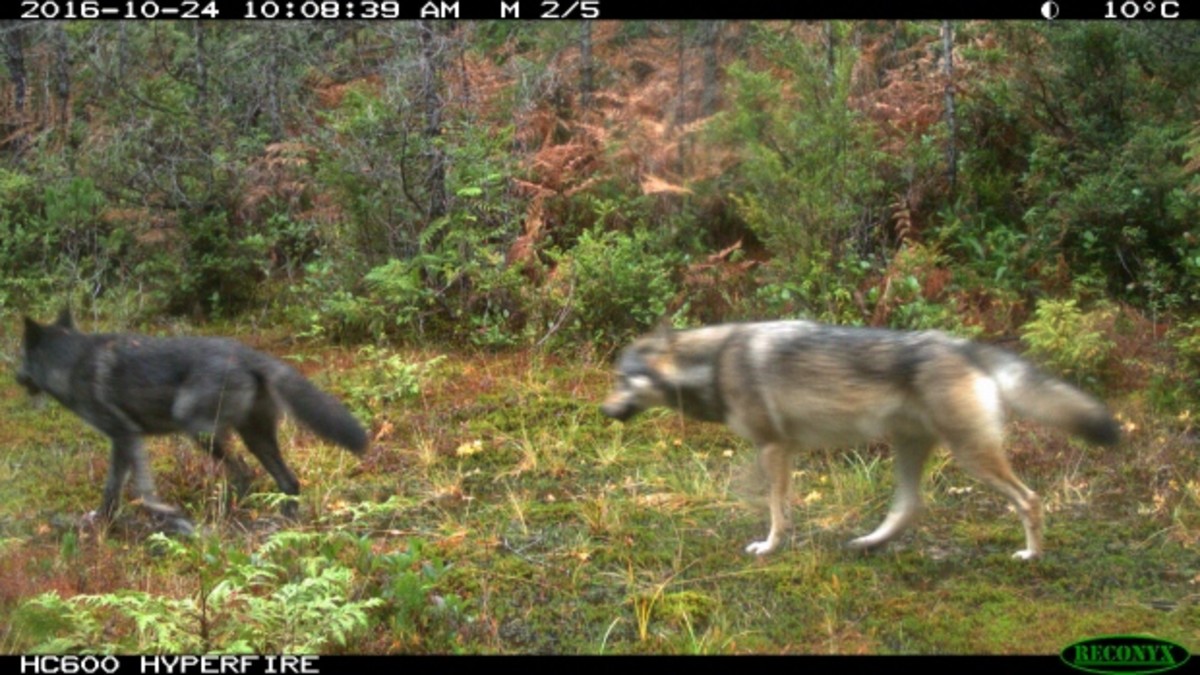 A man was running with his dogs at dusk on a beach in Canada last week when he noticed a large wolf peering at them from the sand dunes.
Brent Woodland, 36, was finishing his usual run on Wickaninnish Beach near his home in Ucluetet, British Columbia, when the encounter occurred.
"I was making eye contact with it," Woodland told CBC News. "I was throwing rocks and sticks at it … screaming and yelling as loud as I could … trying to get this thing to go away.
"It was stalking us. I don't know how long it had been watching us."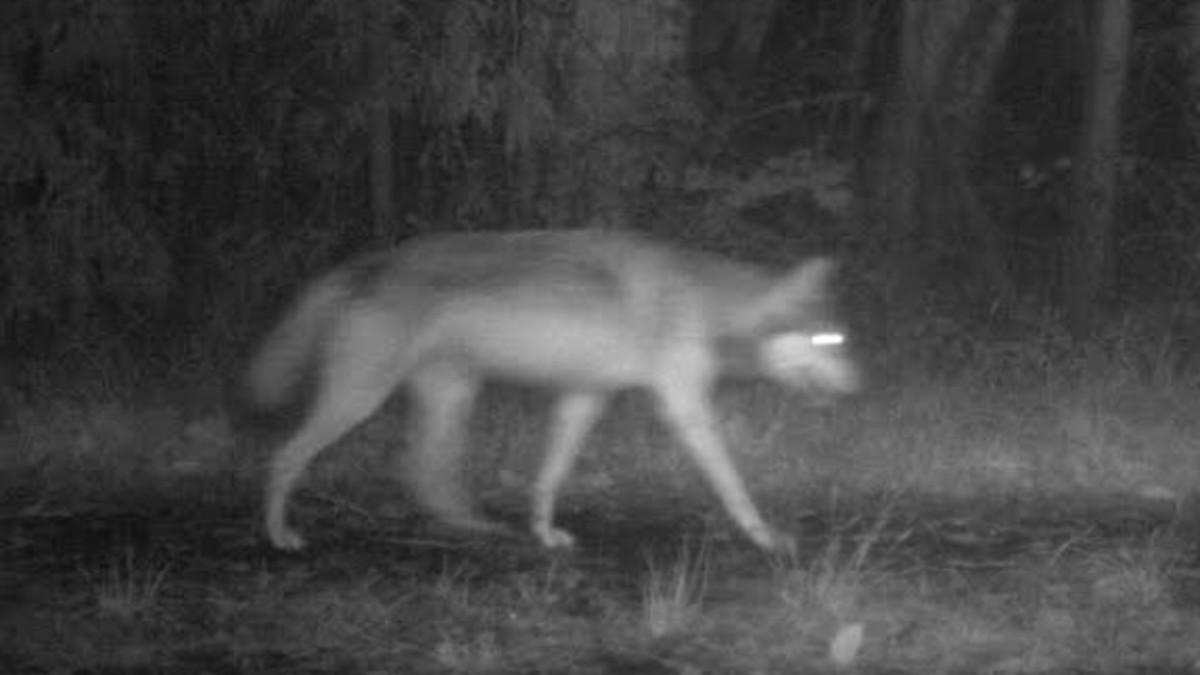 Woodland suspected, and wildlife officials later concurred, that the wolf and its friends nearby were hunting the dogs.
"The wolf … held its ground, and it turned into a share-down at that point," Woodland said.
RELATED: Wolf killed after traveling 700 miles in three months and finding trouble
Fortunately the dogs were on a leash and didn't attempt to chase the wolf. Woodland said he felt the wolf was trying to lure the dogs into the tree line where he noticed more wolves.
"It wasn't acting alone," Woodland said. "I was stuck between the ocean and the forest, and they were corralling us. I was surrounded by these guys basically."
For an estimated 30 minutes, Woodland screamed at the wolf, and each time it backed off a bit, he and his dogs took a few more steps toward the closed visitor's center a quarter mile away.
Once he found refuge at the visitor's center, Woodland called 911 and the police sirens finally scared the wolf pack away.
"It was an awesome encounter for sure," he said. "It was pretty freaky."
The encounter, along with two others in the Long Beach area of Pacific Rim National Park Reserve, prompted Parks Canada to issue a wolf advisory and warning for the area, including how to react when encountering wolves.
Woodland, by making eye contact and yelling at the wolf while throwing rocks and sticks, did exactly what wildlife officials advise.
More from GrindTV
Experience these breathtaking accommodations in the sky
A full day of delicious recipes for living the vegan van life
6 of the most powerful waterfalls in the world
For access to exclusive gear videos, celebrity interviews, and more, subscribe on YouTube!