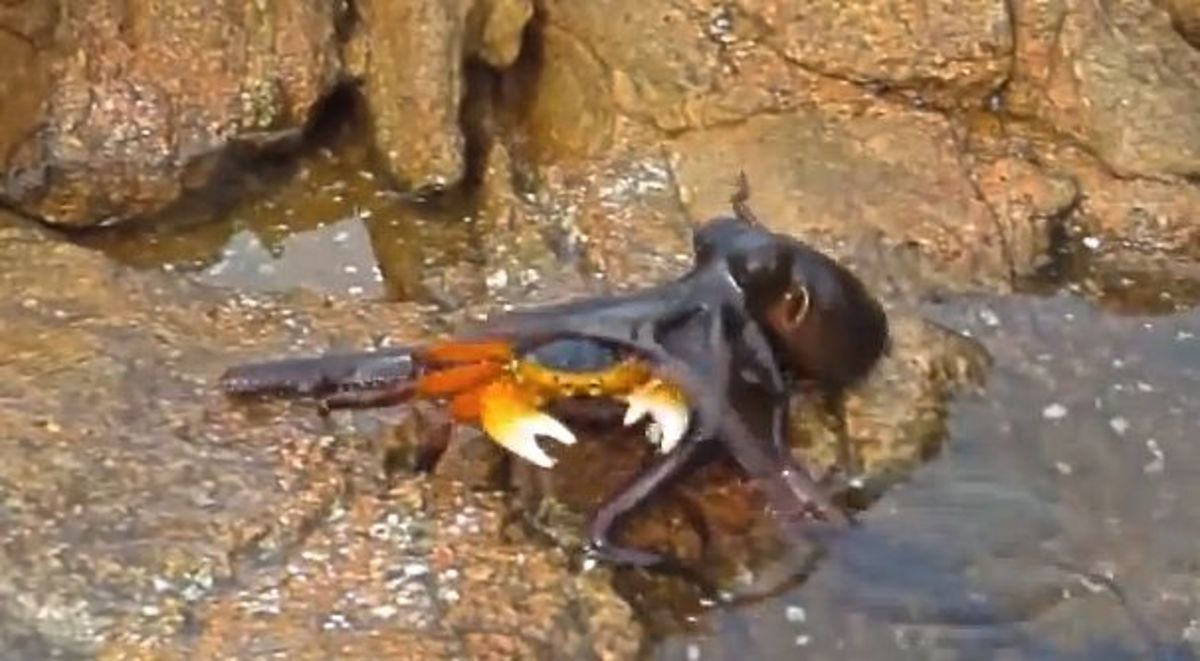 A crab minding its own business on the rocks outside a tide pool in Western Australia was ambushed by a hungry octopus, shocking a woman who happened to be watching. She captured it all on video.
Porsche Indrisie of Applecross, Australia, happened upon a crab while exploring the tide pools of Yallingup when this happened (warning for the holy "expletive" at the end):
The video generated so much interest on her Facebook page that Indrisie was prompted to post it on YouTube, too.
"I don't know why I started filming it, but I always have a camera in front of my face," Indrisie told Fairfax Media via WAtoday.com.
"My sister and I were at a place called the aquarium in Yallingup and I saw this crab, so I stumbled across some rocks to film it. It was very random.
"When I first saw the octopus, I thought it was a black crab, it moved so fast.
"I was just so surprised the octopus could leap out of the water like that."
She isn't the only one.
Follow David Strege on Facebook.
More from GrindTV
Sea Shepherd greeted by giant sea creature
Stunt planes land safely after mid-air collision
Is Shaggy the dog on verge of capture?
For access to exclusive gear videos, celebrity interviews, and more, subscribe on YouTube!