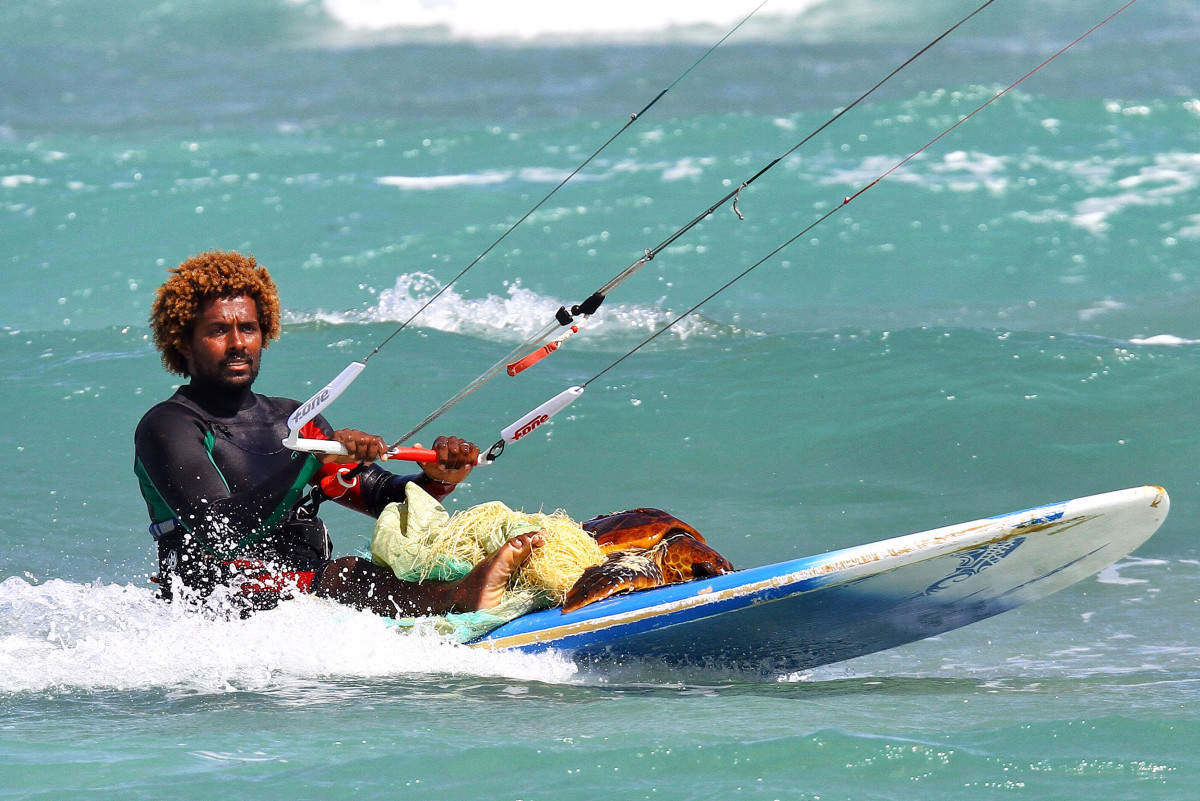 As he was riding, world champion kitesurfer Mitu Monteiro noticed something floating in the water dangerously close to the rocks of Serra Negra Beach on Sal Island in Cape Verde, Africa.
Disregarding the danger, Monteiro rode in to take a closer look only to discover a distressed sea turtle tangled in plastic and struggling to breath and swim.
"I know it would have died if I didn't rescue it," Monterio told Caters News Agency. "She was unable to get food as the filament was preventing her from diving and it was wound tightly around her neck."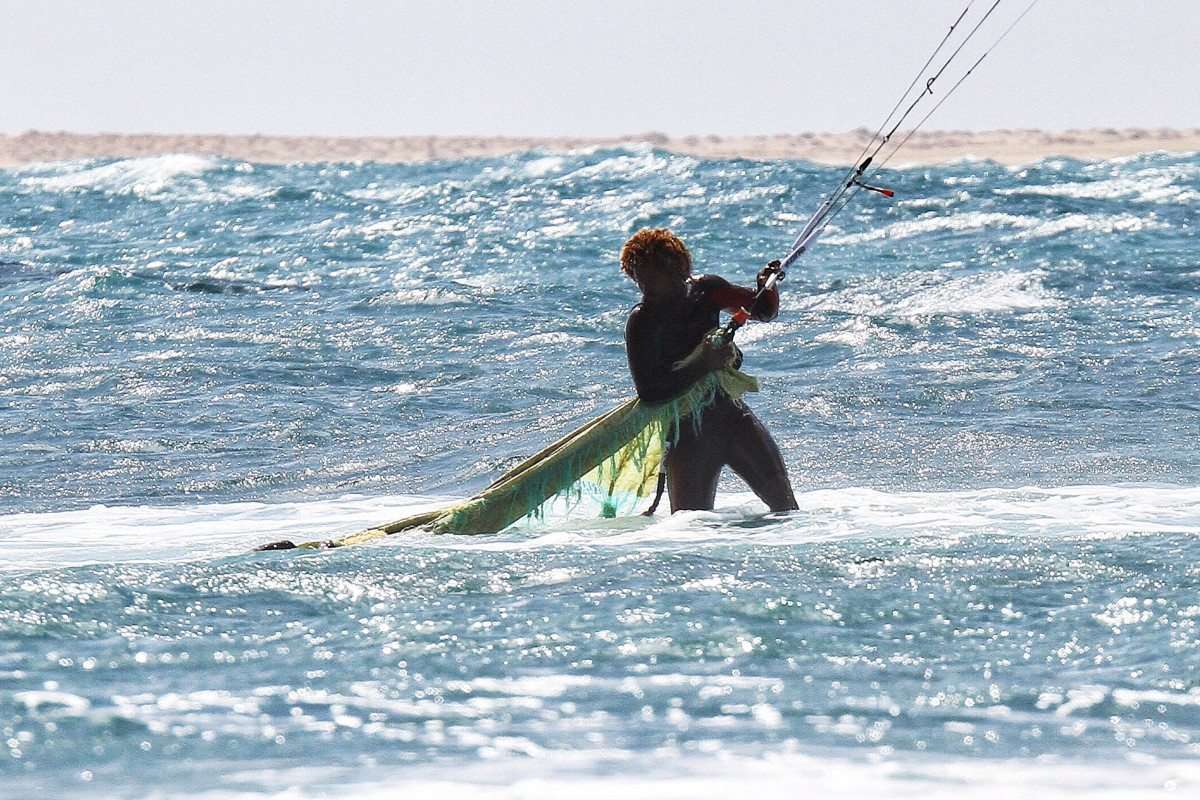 While holding on to the control bar of the kiteboard, Monteiro managed to pull the sea turtle to him by hauling in the huge glob of plastic that had trapped the turtle.
He placed the sea turtle onto the kiteboard and rode it to shore where he and others began cutting away the plastic.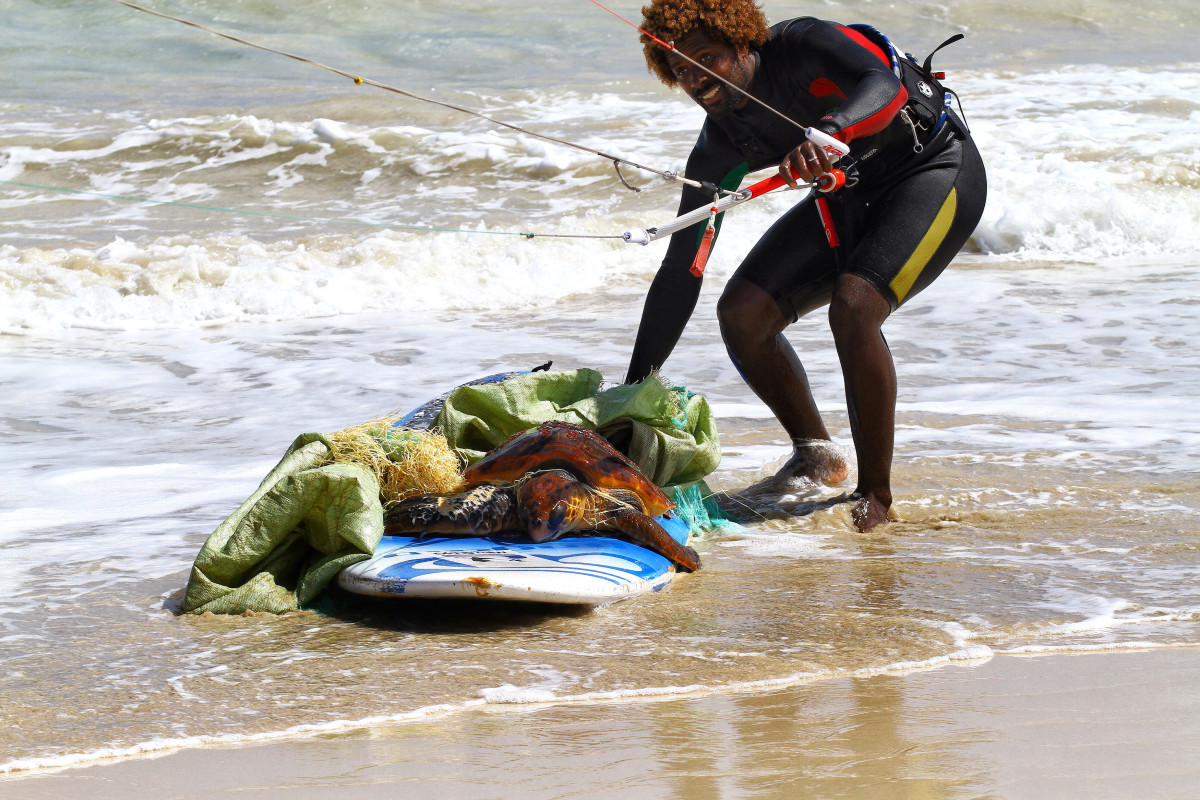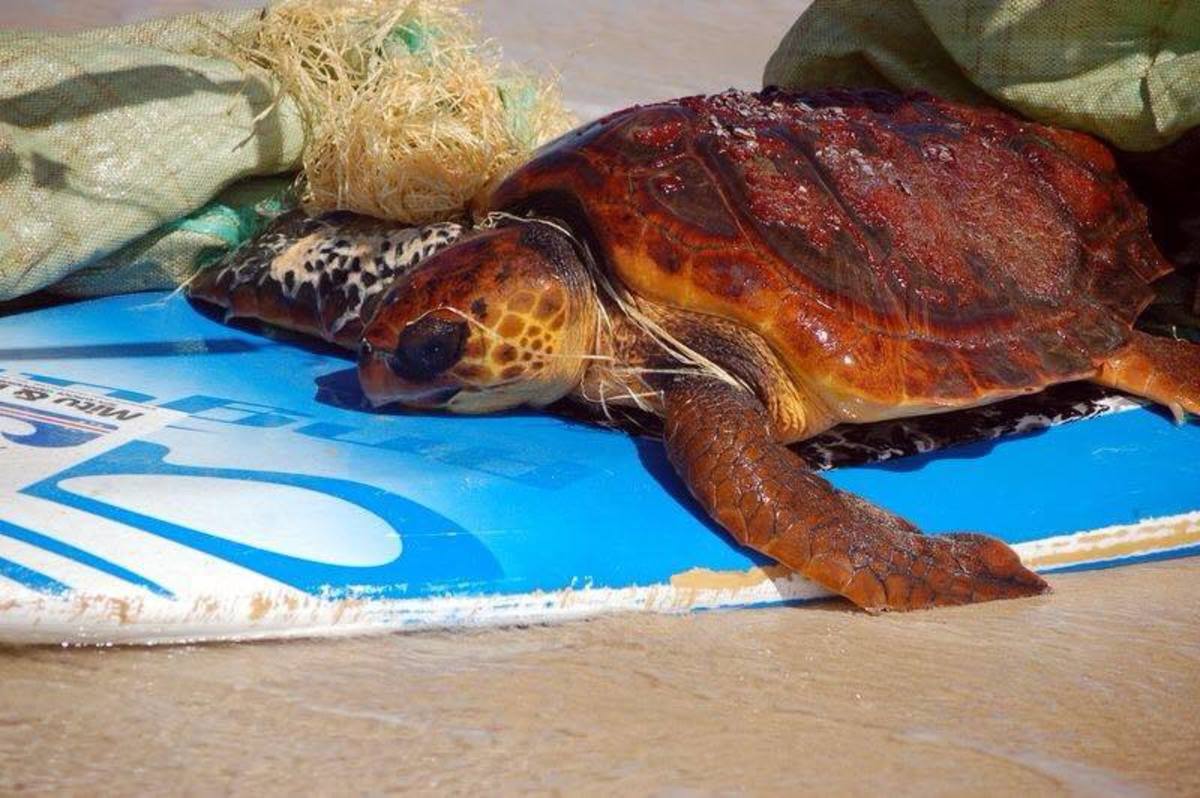 "I was afraid of cutting the plastic because it was embedded so deeply into its skin, but what worried me the most was its flipper," Monteiro said. "It was covered in a white substance and smelt bad.
"I started to think they would have to amputate the flipper."
Monteiro and his friends freed the turtle of all the plastic and called in the animal rescue service.
"Despite fears that the turtle's flipper may have to be amputated, the gentle creature is now on the road to recovery," Caters News reported.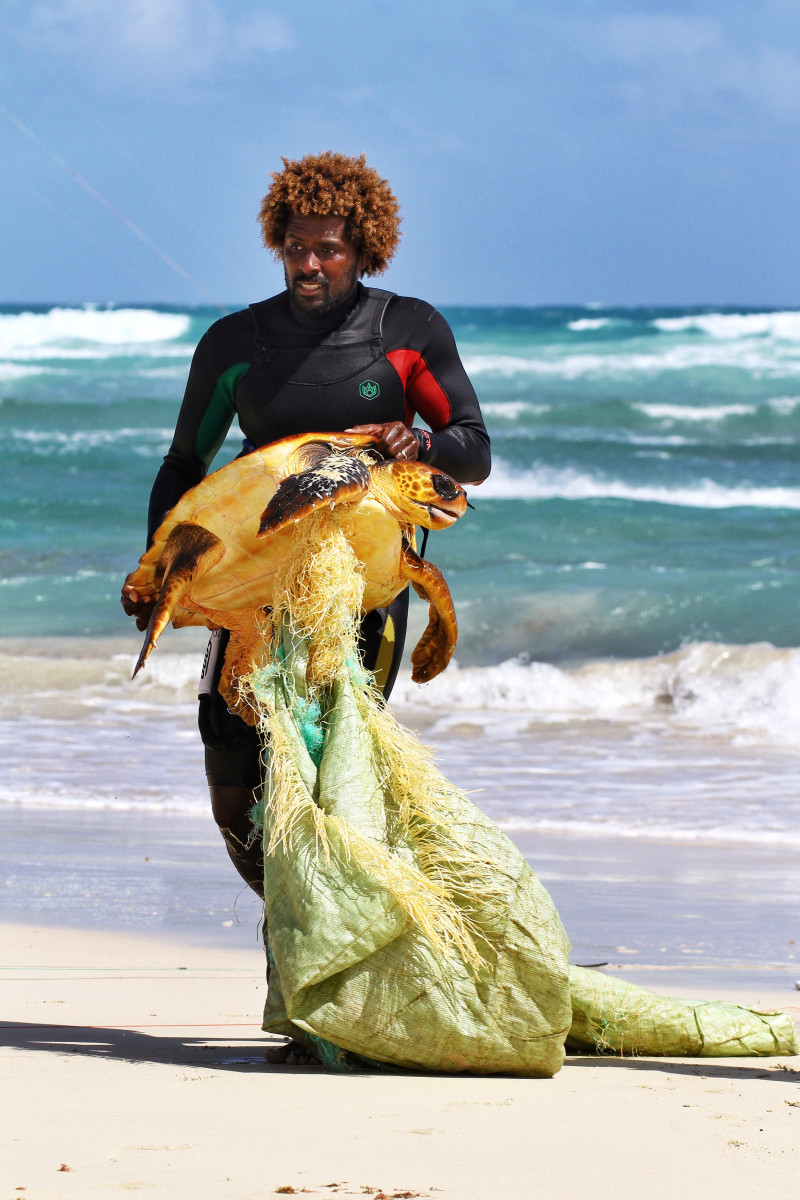 Monteiro, 31, was named 2014's best male kiteboarder by an international magazine of surfing, KSurf, "for his courage in surfing the fearsome giant waves of Teahupoo."
No doubt Monteiro showed his courage by rescuing the sea turtle in a place he warns people about going.
"Usually I tell people never to go that close to the rocks as it can be dangerous, but I couldn't resist finding out what it was," Monteiro said. "I have to admit I was kind of scared getting close up because a few days before a boat with two fisherman had disappeared and they were still searching for the bodies."
Photographer Gabriele Rumbolo was on the scene and snapped several photos of the sea turtle rescue, which just happened to occur on Cape Verde's National Heroes Day, January 20.
"This was an amazing moment, it is not every day that you get to see something like this happen," Rumbolo told Caters News. "Mitu became my hero that day."
Follow David Strege on Facebook 
More from GrindTV
Flood of manatees closes down Florida spring
SUP paddler looks to be surfing a whale
Paddlers orca encounter is a dream come true
For access to exclusive gear videos, celebrity interviews, and more, subscribe on YouTube!