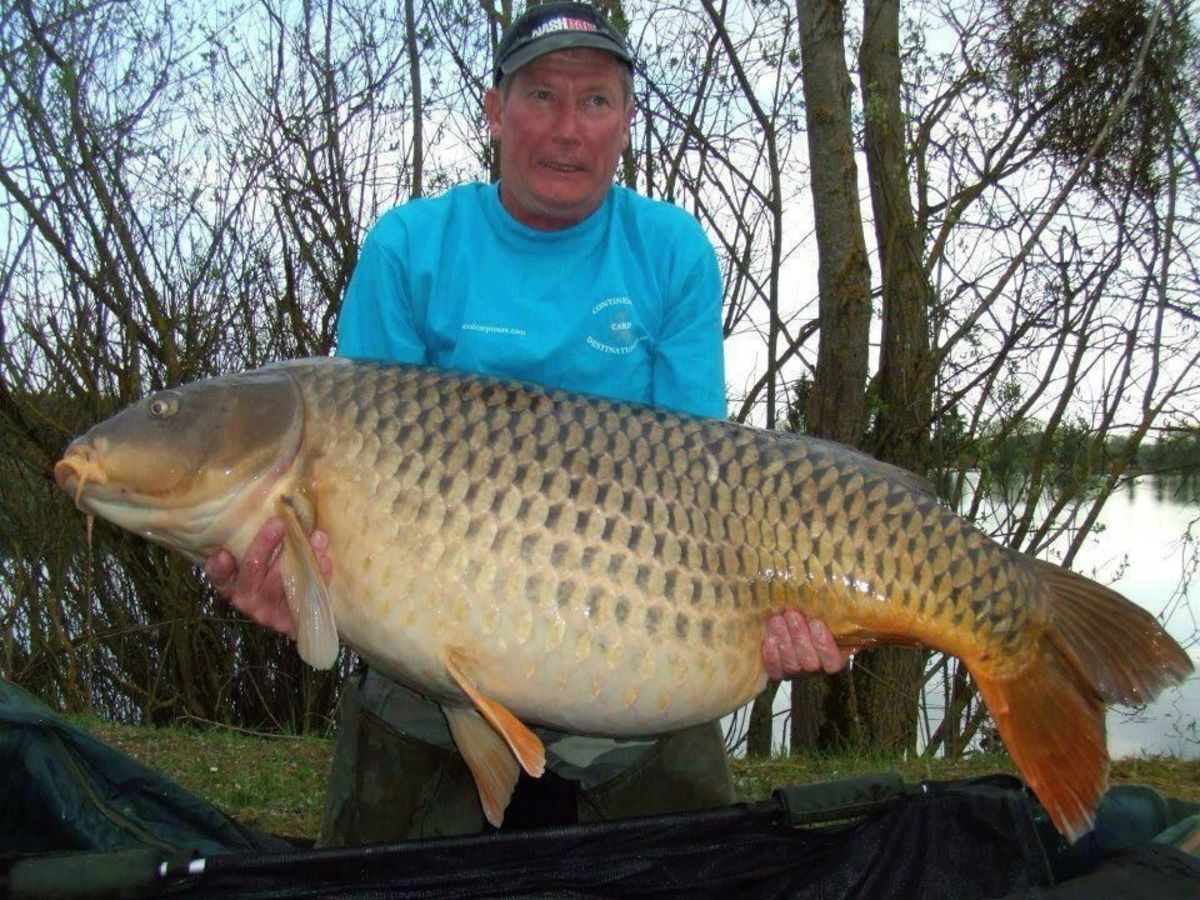 A fisherman in France reeled in an incredible 100-pound, 8-ounce common carp that, if approved by the International Game Fish Association, would smash the current world record of 75 pounds, 11 ounces, a fish caught at Lac de St. Cassien in France in 1987.
Colin Smith (above) was the lucky angler, catching the behemoth carp a couple of weeks ago at the popular carp destination of Etang La Saussaie in the Champagne region of France.
Remarkably, the same fish, which was released after it was weighed, was caught again just last week by John Thorpe (below). We surmise that the fish had just started eating again after getting released since it had lost a pound, this time weighing 99 pounds, 12 ounces.
How do they know it's the same fish?
Etang La Saussaie is an 8-acre, privately owned lake known for fishermen catching huge carp, and the owners pretty much know the fish population in the lake.
[Related: The biggest fish ever caught from a kayak.]
Fact is, this fish has been caught several times before when it weighed less.
"The fish is generally caught once or twice a year," Phil Gregory of Carpe France said in an email to GrindTV Outdoor. "The fish's first capture was recorded in 2003 [at 42 pounds] and has gained an average of just under six pounds every year to date. She was caught two years ago at 88-12 in April and again last year in June at 88-8."
Those catches, however, were never submitted for world-record consideration.
"The June capture is probably after she had spawned, thus the lack of weight improvement," Gregory continued. "Realistically, if the fish survives–remembering that record fish are generally at the end of their lifespan–she could well increase in size further."
So, it's quite possible we'll see her again before she retires for good.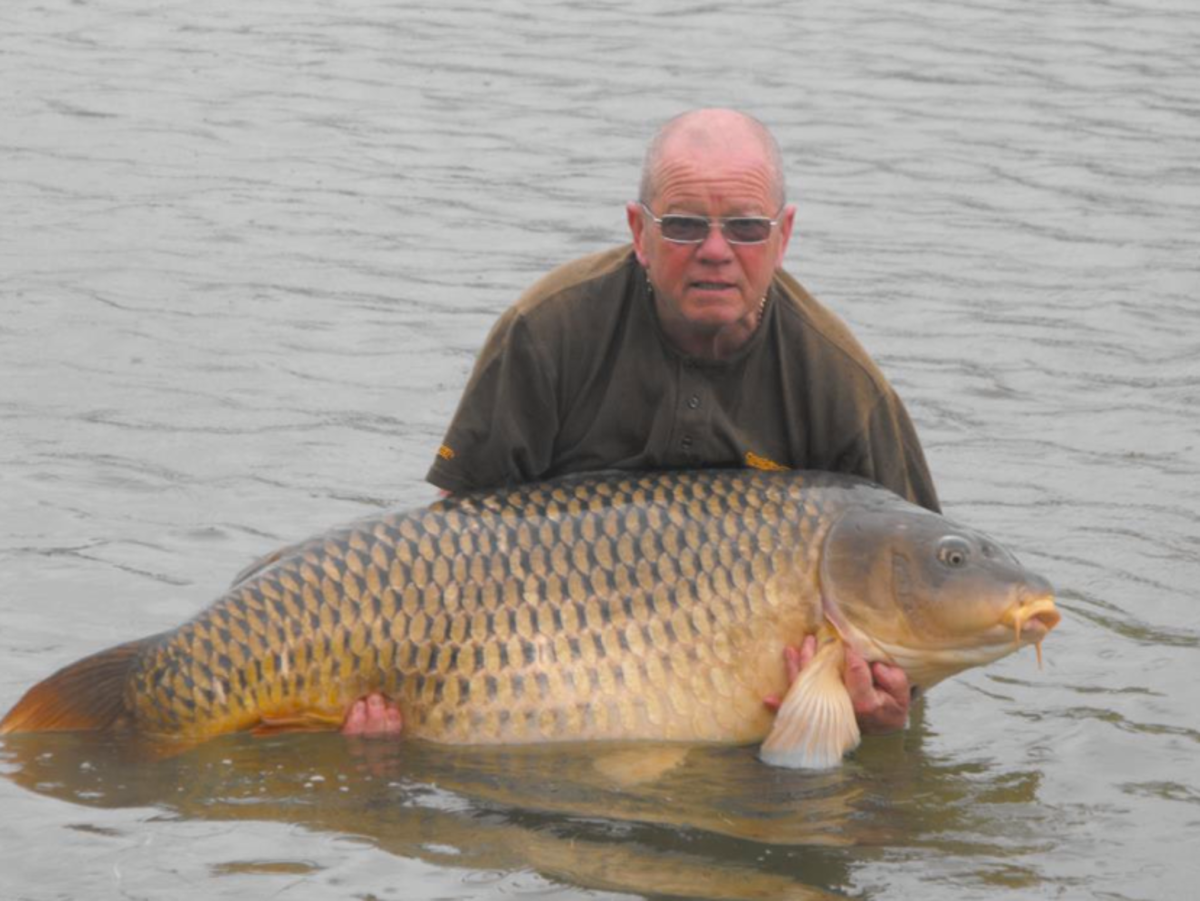 Photos courtesy of Carpe France and the Northern Angling Show. 
For access to exclusive gear videos, celebrity interviews, and more, subscribe on YouTube!