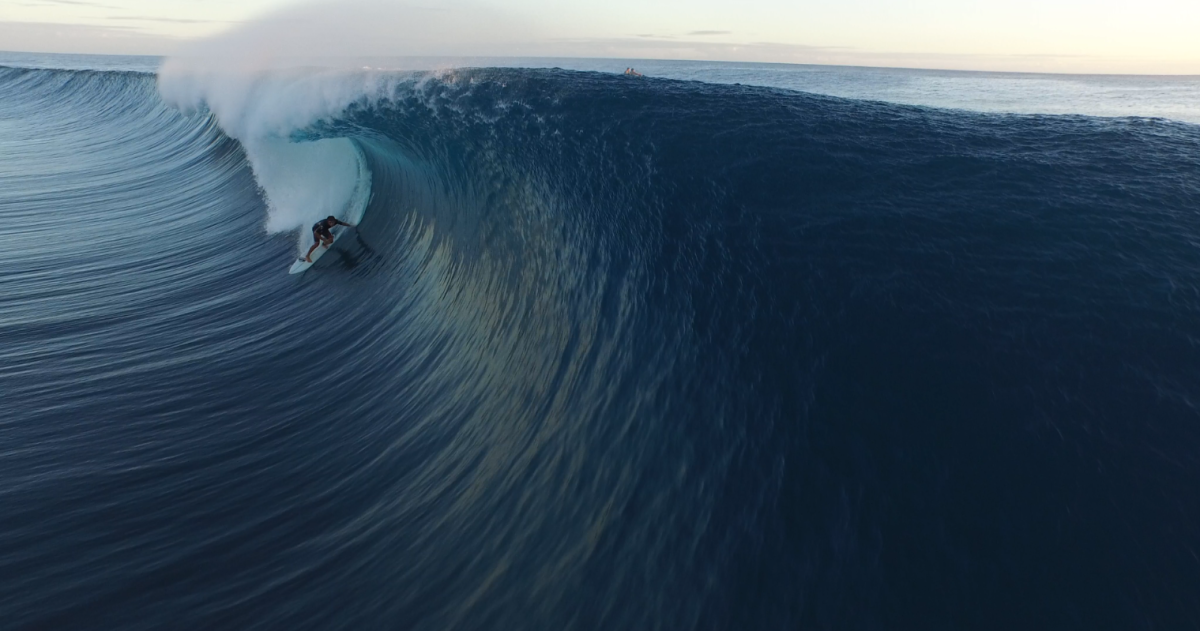 Teahupoo
is home to the most dangerous waves in the world and the gnarliest wipeouts. The Tahitian break combines heavy, fast-moving barrels over an incredibly shallow reef that
makes taming the waves a difficult and extremely risky process
.
Year after year, world-class surfers paddle out to face Teahupoo's glassy waves at what's considered by many to be the premiere surf contest on the World Surf League tour: Billabong Pro Tahiti.
And while the contest is currently in progress, following major upsets with only two days and eight surfers left, a new video edit released Friday by SURFING makes Teahupoo look, well, rather peaceful.
The video, titled "Teahupo'o, Du Ciel," combines high-definition drone footage compiled by photographers Brent Bielmann and Eric Sterman, over a two-week period during July's historic swell.
"Du Ciel," named after the French term for "from the sky," showcases the best of Teahupoo, including stunts like Jamie O'Brien surfing on fire, death-defying rides and, of course, bone-rattling wipeouts.
More from GrindTV
Intel hopes to make trick identification easier with new Curie technology
You'll want to add India to your climbing bucket list after you see this video
Cliff jumper Laso Schaller sets world record in Switzerland
For access to exclusive gear videos, celebrity interviews, and more, subscribe on YouTube!