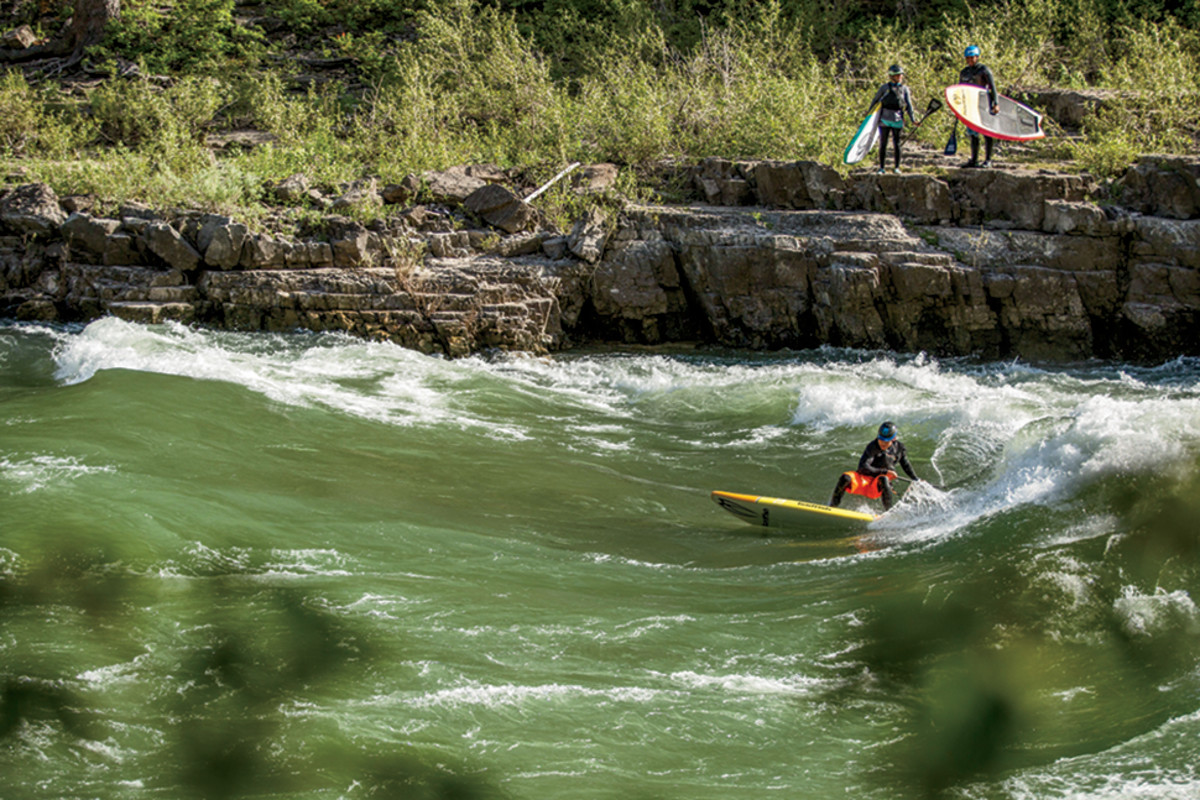 From the Mag | Wetsuit Review | Wrapped Up
Four options to fight the cold
Warm | Rip Curl Flash Bomb Zip Free 3/2 | $380 | RIPCURL.COM
Freedom! The Zip Free Flash Bomb is so flexible that you'll want to scream like William Wallace. The lack of a zipper means less junk around your torso as you paddle giving you a greater range of movement. And don't worry, it's not that tricky to get into, although we do wonder if the stretch of putting it on and taking it off will eventually wear on the neoprene around the entrance. Rip Curl claims this is "the world's fastest drying wetsuit," and it does seem to dry more quickly than many suits, even out of the sun. A suit for those of you that value movement over warmth.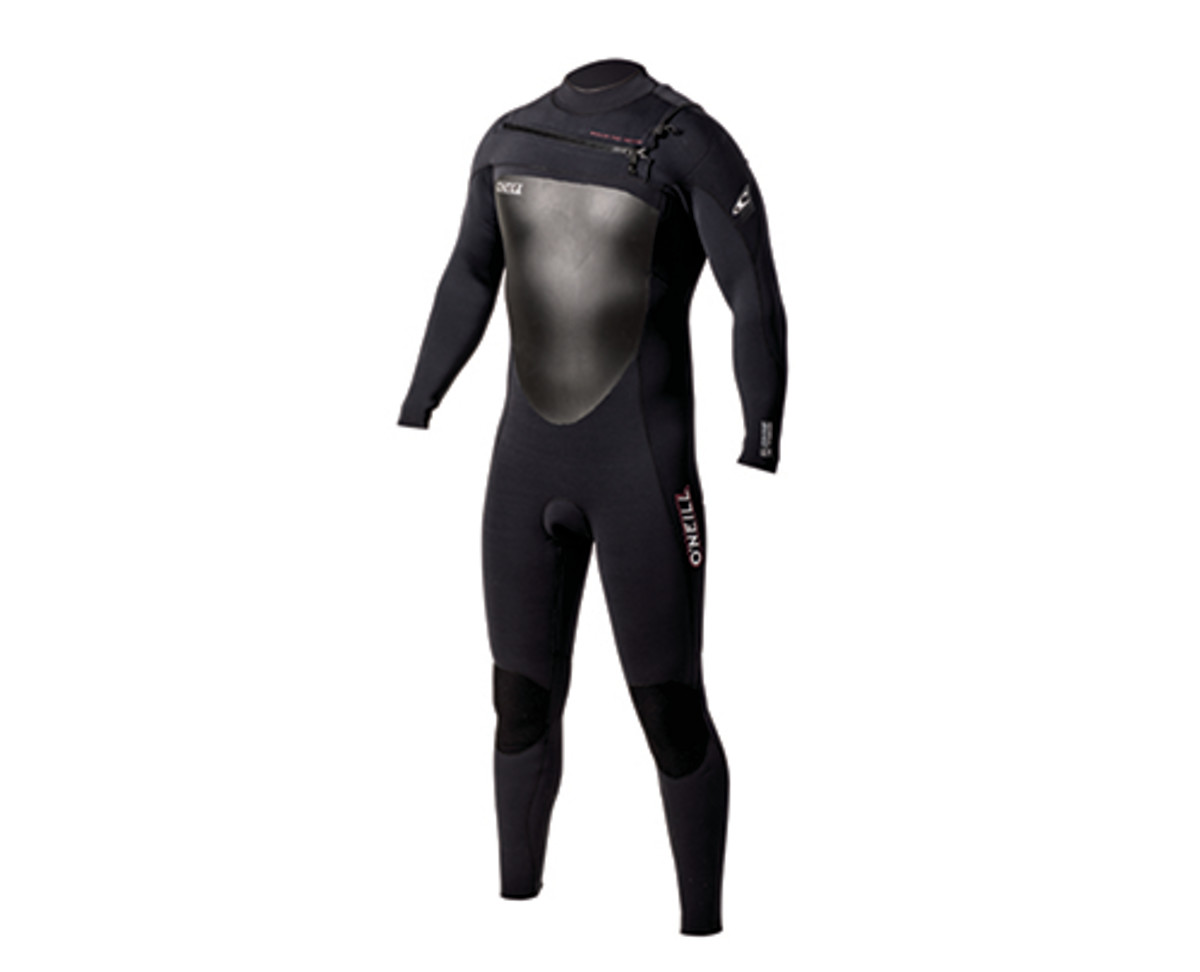 Warmer | O'Neill Superfreak FZ 4/3 | $225 | ONEILL.COM
We'll admit it: we've been wearing O'Neill suits for years. We've found that their products strike a fine balance between longevity, flexibility and warmth. The Superfreak is no exception. The front zip design makes entry and exit a snap and once you're in, the suit is nice and flexible for its thickness. The neck closure seals tight and doesn't let in water when you fall. Our only complaint was that the wrists on the suit let in more water than some other suits out there—or maybe we just have weak arms. This is a comfortable, warm, quality suit at a low price point.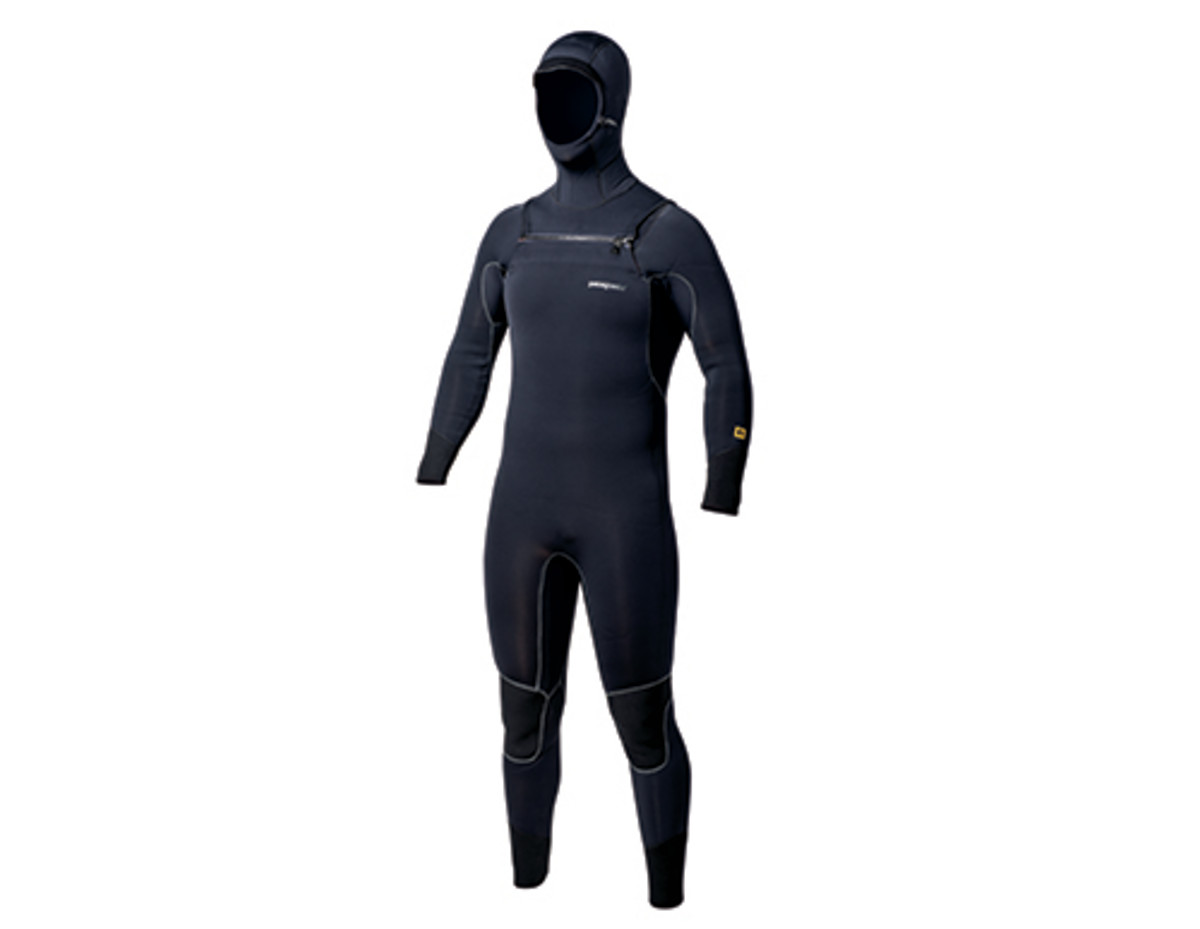 Warmer | Patagonia Men's R3 Front-Zip Hooded Full Suit | $509 | PATAGONIA.COM
Patagonia commits to making quality gear and that means tough sealed seams, beefy layering and unbeatable warmth in the R3 Hooded. This rubber is ridiculously toasty for a three-millimeter suit. It's made for surfing in waters ranging from 48-55 degrees, which means that you can take it much colder on a SUP. It's heavy, but that's a relatively unnoticeable exchange for the added warmth. After a few sessions, the R3 stretched to fit and felt natural after that. Patagonia's suits are known to be durable thanks to merino, recycled polyester and spandex construction and, as an added bonus, they're more sustainable than your neoprene wetsuit. A great suit for cold climates and for the climate in general.
Warmest |NRS Crux Drysuit |$990 | NRS.COM
The Crux is the best cold-water/weather tool in our test. If you're going out in truly brutal conditions, this is the weapon you want. Teamed up with fleece under layers, this drysuit will keep you toasty and dry even on the wettest of days. This high-end drysuit uses a four-layer waterproof/breathable fabric and neoprene gaskets to keep all moisture out of the suit. We particularly like the exterior finish, which was especially smooth for a drysuit and allowed for movement without much friction. With the Crux in your arsenal, you'll be able to run spring runoff rivers, go on Alaskan expeditions and Great Lakes downwinders, no excuses.
Originally ran in our Urban Issue, Spring 2016.
Advice on wetsuits and what to wear on your next downwinder.
The article was originally published on Standup Paddling
For access to exclusive gear videos, celebrity interviews, and more, subscribe on YouTube!