Tuesday, Yamaha unveiled their new power assist electric bike series, which features three road bike models, as well as an electric mountain bike.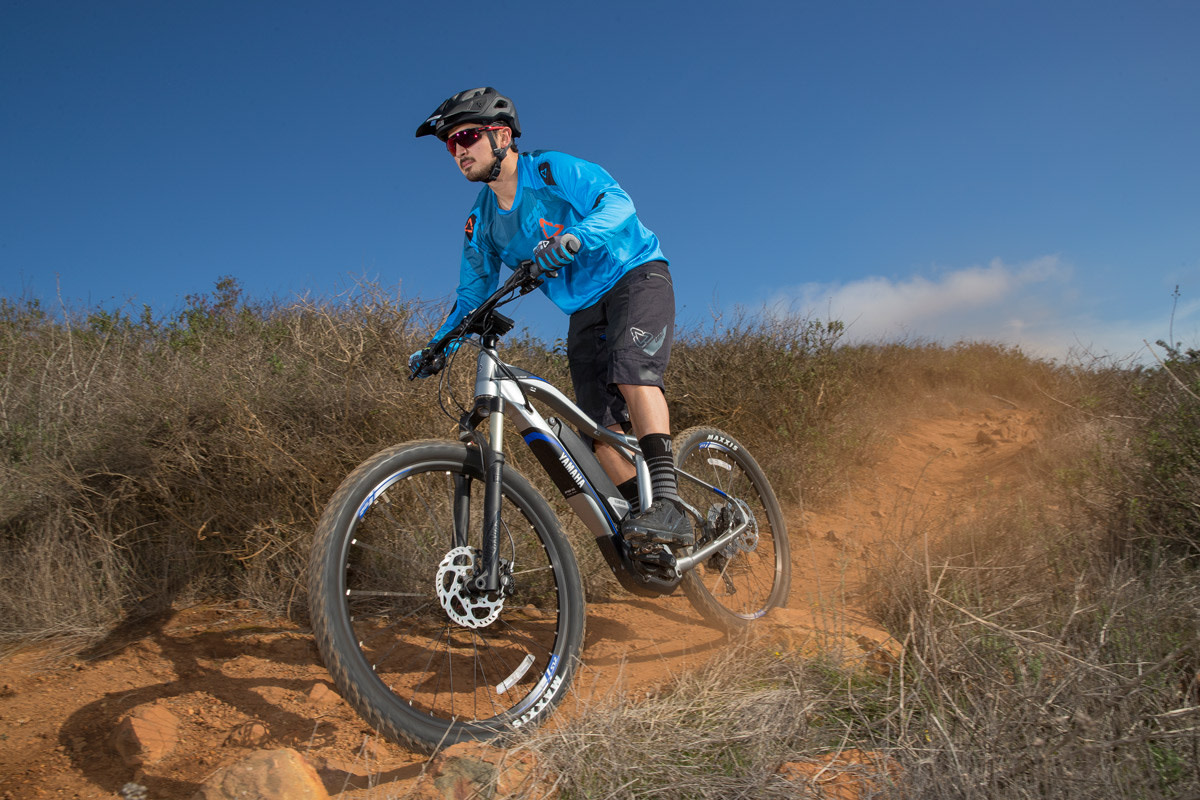 Yamaha hopes their electric bike will solve the problem for people that want to get into biking, but feel intimidated to do so. Yamaha's power assist bikes are designed for outdoor enthusiasts looking to switch up their commute, for pedaling round town on the weekend, or for taking things off-road and hitting the trail.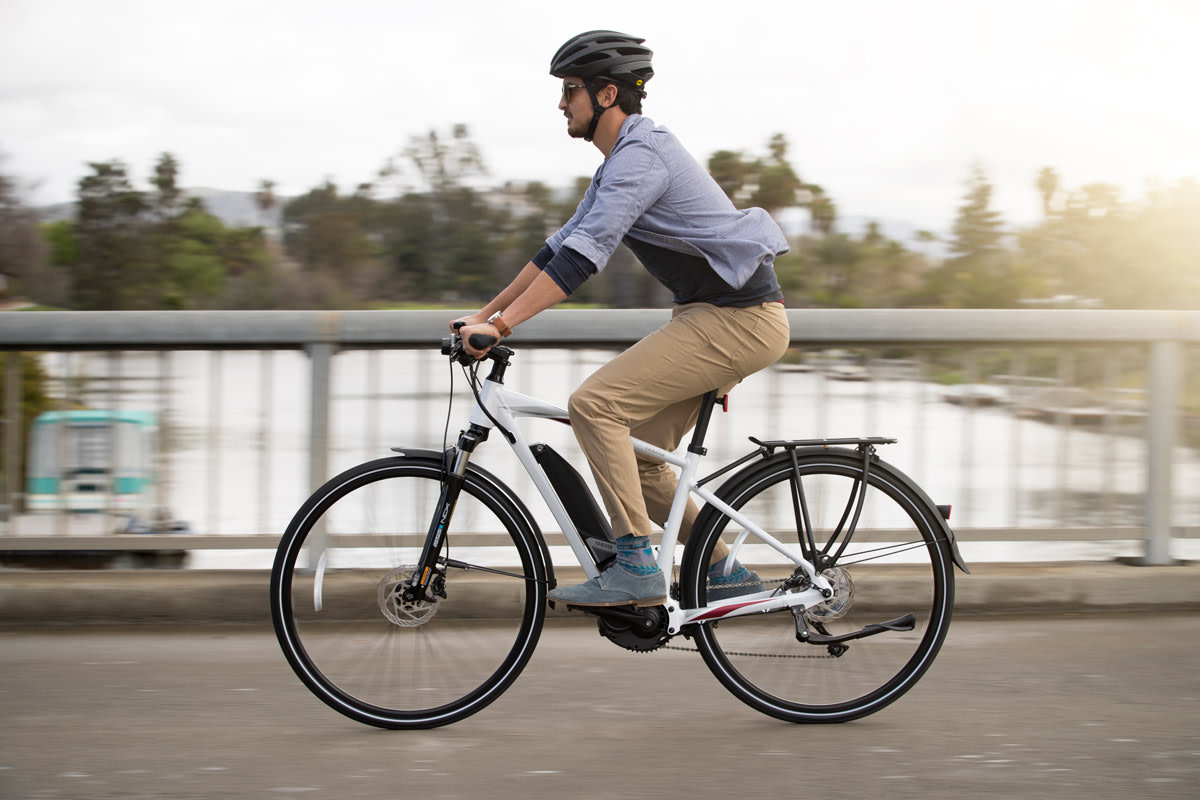 Here's a quick breakdown of the bikes: There are three road bike models, the CrossConnect ($2999), the CrossCore ($2399), Urban Rush ($3299), and a mountain bike version, the YDX-Torc ($3499).
The CrossConnect is designed to combine comfort and power, and is the everyday commute option of the bunch. The bike is accessorized with front and rear fenders, a rear rack, and headlights that make commuting, and general riding, a breeze.
The CrossCore is a fitness hybrid, durable and reliable and perfect for the fitness-focused rider. It's equipped with mounts for a water bottle cage, fenders, rear rack, and pre-wired for a rear rack light.
The Urban Rush is the most technically-focused of the road bikes, maximizing performance and commuter riding, with drop handlebars to provide enhanced control.
The YDX-Torc is the sole mountain bike model of the bunch: a 2.75 hardtail bike with the PW-X center drive motor system and progressive geometry that allows you to really get after it on the trail.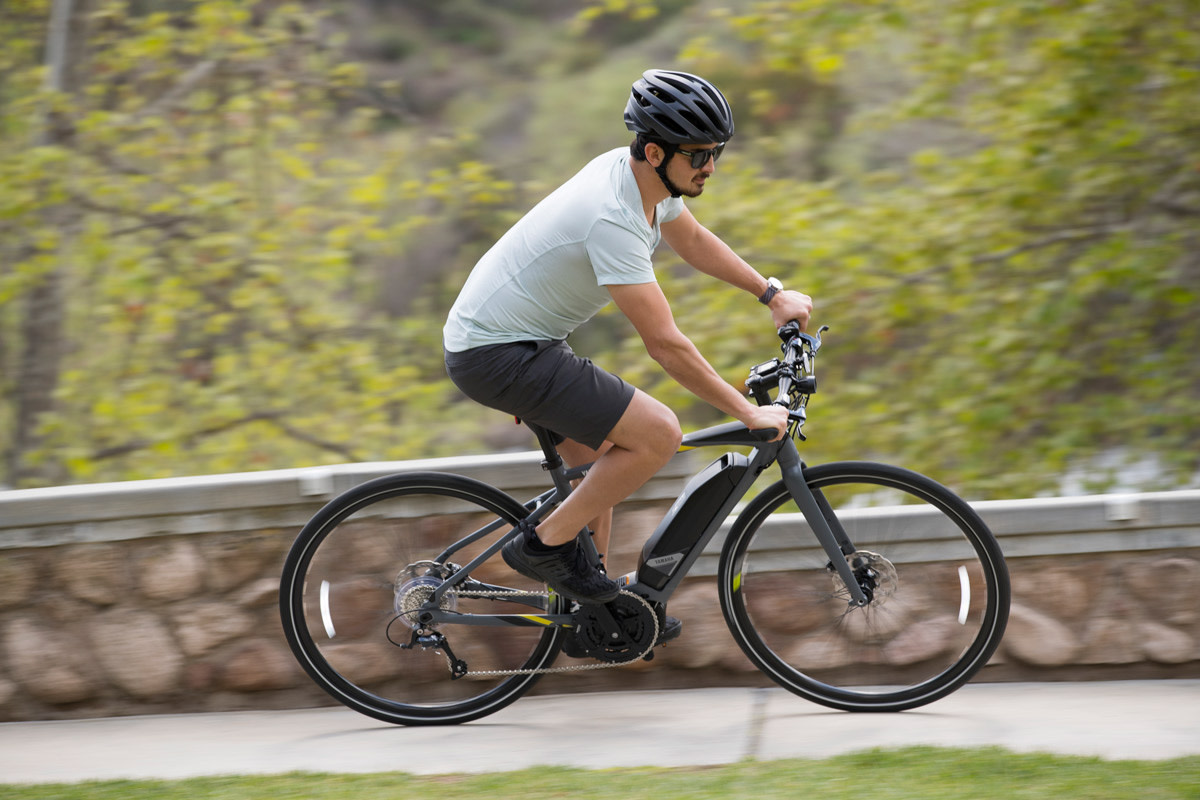 Each of the three road bikes come with four assist modes: ECO+, ECO, STANDARD, HIGH, providing 70Nm of max torque and cadence support up to 110 rpm. The YDX-Torc comes with an additional speed, EXPW, increasing the max torque to 80Nm and rpms to 120. All of the bikes feature a rear hub sensor, a Triple Sensor System, Shimano brake systems, side-exiting batteries for easy changing, and integrated Yamaha LED headlights.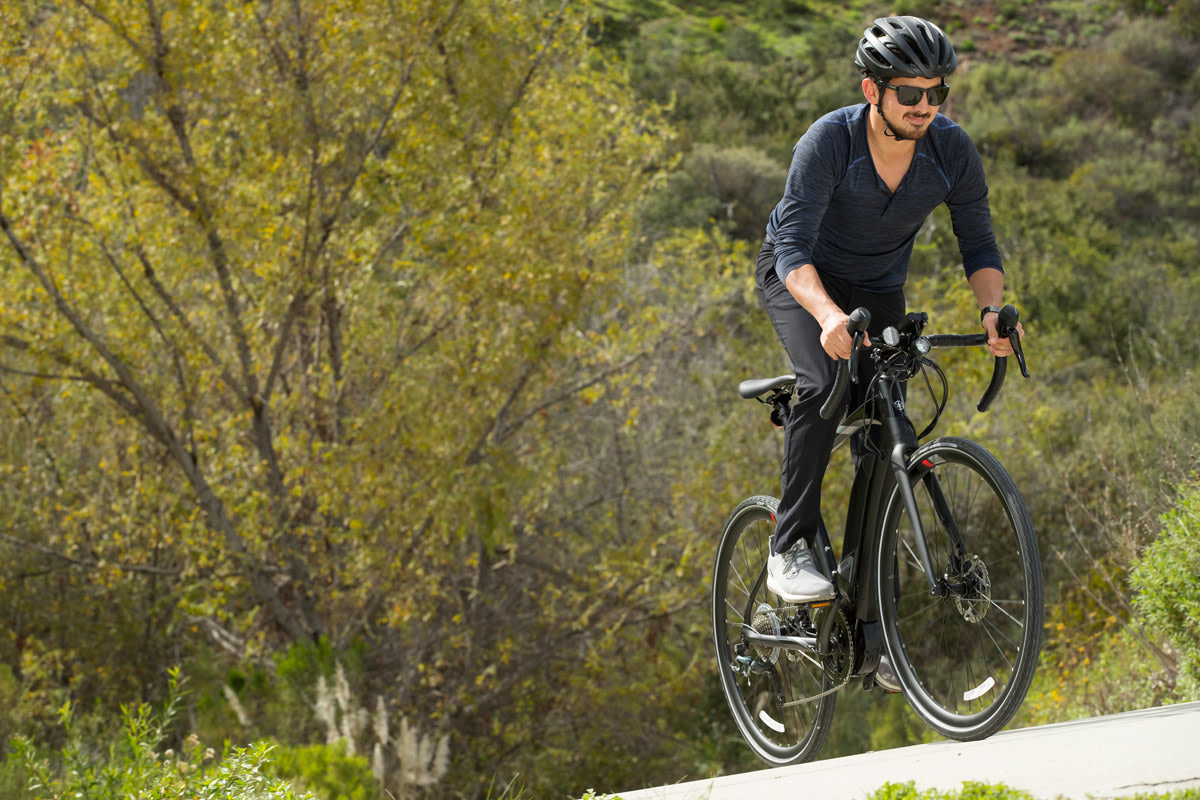 The bikes weigh around 40 pounds, but you would never know it riding them. They've got superb balance, and are nimble on the road and the trail. The new models each have three sizing options available, so that you can find the bike that truly fits your body and your riding style.
"Yamaha's Power Assist bicycles strike the best balance of modern-e-bike styling with maximum comfort and superior handling," says Drew Engelmann, Yamaha's Power Assist bicycle group sales and marketing manager.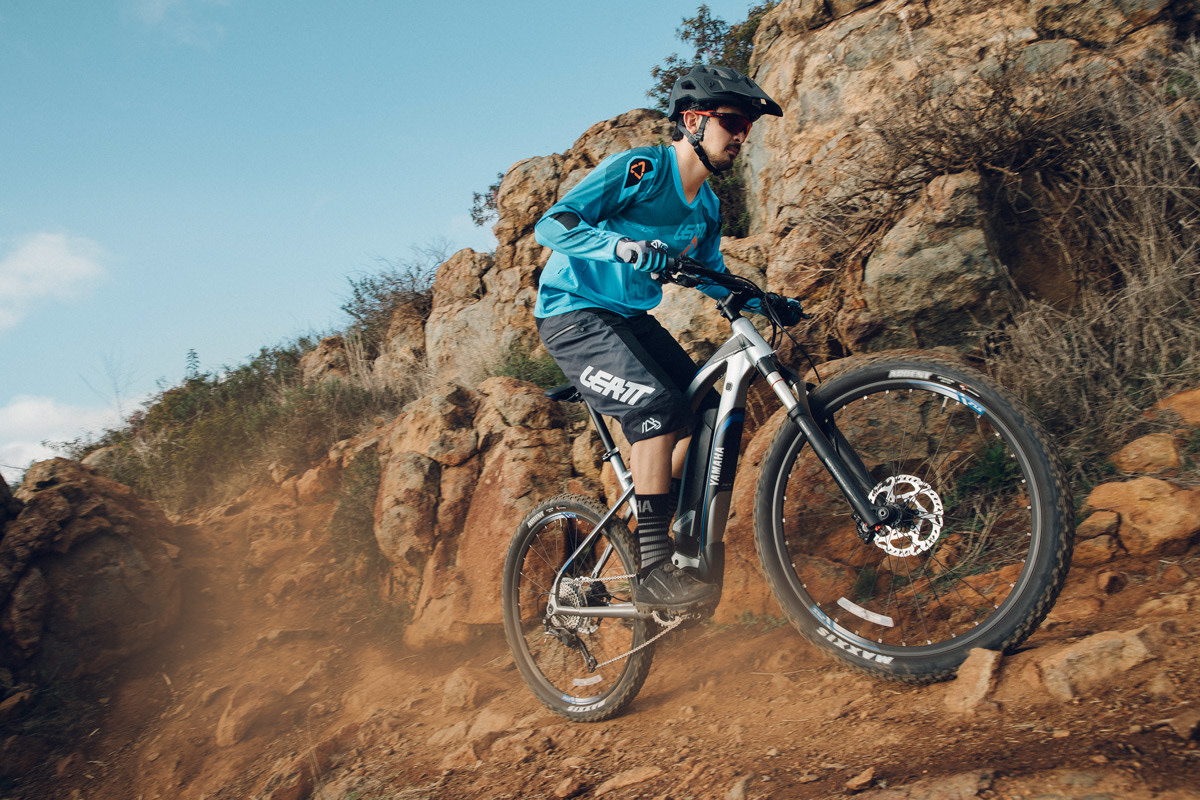 We had an opportunity to test the bikes with Yamaha in San Marcos, California, putting them through the paces on a variety of terrain (from lakeside bike paths to trails with technical rock gardens).
The thing that immediately sets Yamaha apart from other electric bikes is the fact that you can ride them without using power – they're built in a way that if you deplete your battery and have to manually pedal back to your destination (or simply want to cruise without power), you can.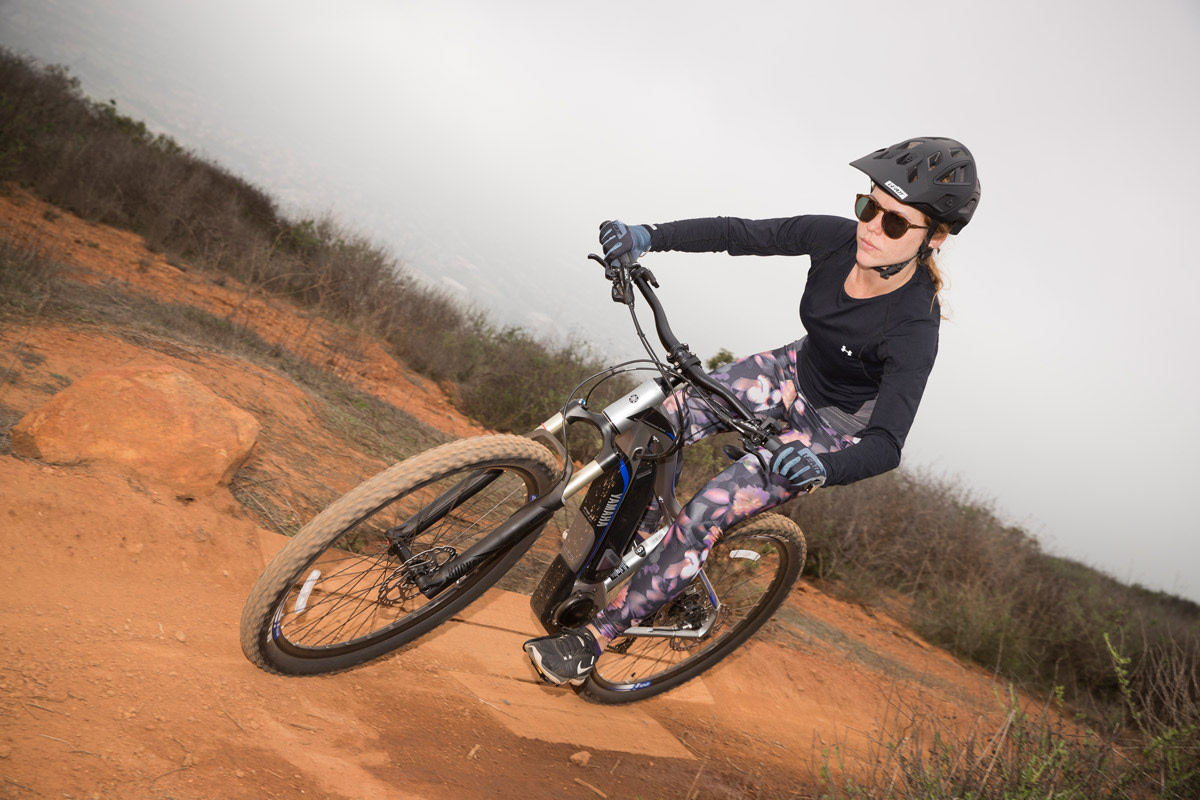 Engaging the power assist feels as if there's a strong breeze at your back, pushing you along. The power is natural and smooth – there's no click of a button followed by a surge of energy. Yamaha's power assist bikes work with your natural cadence and rhythm, which is especially helpful on technical trails when you don't need a giant burst of power, just a small assist, to maneuver around the trails.
We rode them from the early morning until the sun began to set, and even with testing all of the power modes, barely made a dent in the battery. We powered up hills and slopes, coasted along surface streets, and barreled through rock gardens that would have tripped us up without the power of the bike behind us. We fit two or three days of riding into one, with energy to spare.
Yamaha's e-bikes are hitting the market this summer, and will be available at select e-bike retailers. If you're looking for a new way to get around town and explore, we recommend checking them out.
For access to exclusive gear videos, celebrity interviews, and more, subscribe on YouTube!