While the market for backpacks is crowded, our gripe has always been that very few are well-equipped for the day-use standup paddler. While hydration packs are great, those are generally just good for drinking water and little else. Whereas larger, zippered backpacks may have space to carry more gear, you can't trust those bags with items such as expensive electronics should the bag go for a swim. A host of conventional roll-top drybag backpacks were the only way to go for paddlers wanting to tote a load on their backs for the day—until YETI released yet another game-changer.
Last year, the purveyors of premium coolers began their foray into the dry bag market with the celebrated release of their zipper-closure Panga dry duffels. This year, the company built on that success with the release of YETI's Panga Backpack. (3.9 lbs., $299, YETI.com)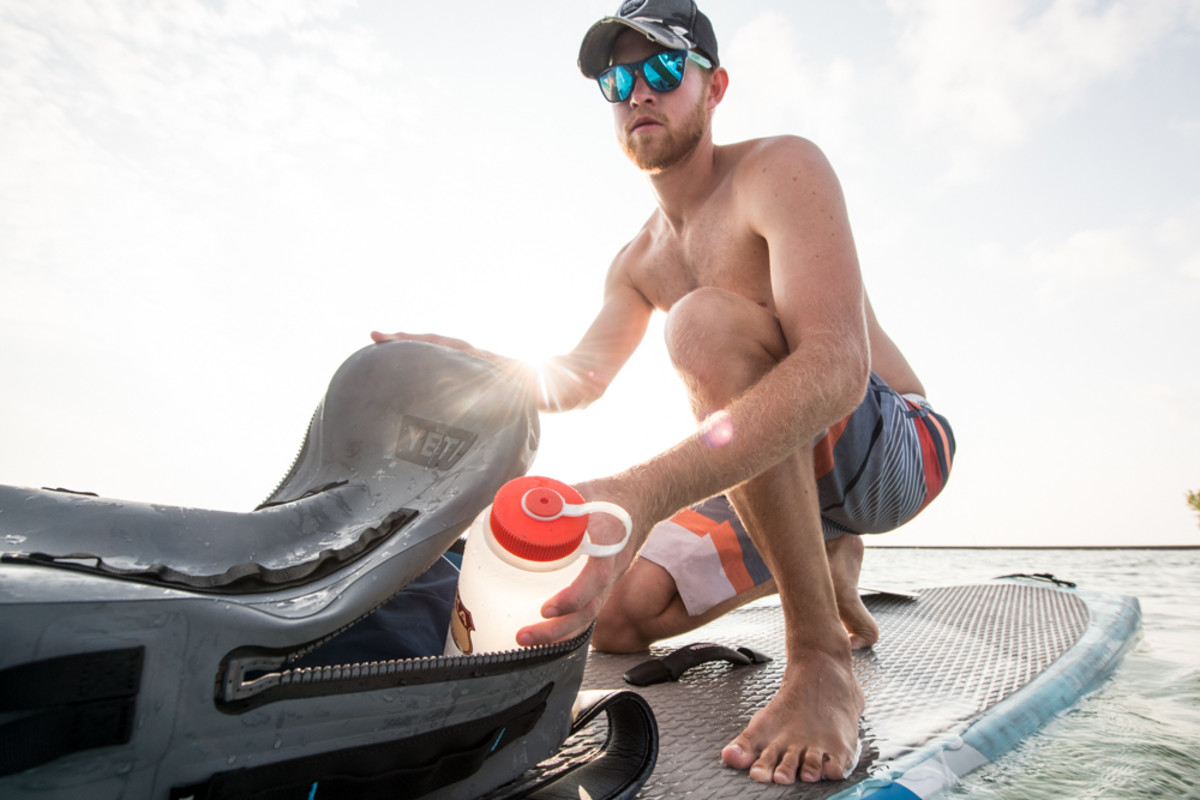 We spent the last few weeks putting this bag through the wringer in both saltwater and freshwater environments, and it stays true to YETI's reputation for ultra-durable — and pricey — gear, withstanding whatever abuse we could throw at it.
The beauty of the 28-liter Panga is its versatility to handle whatever the situation calls for. The multiple rigging points and watertight Hydrolok zipper — the same burly zipper used in drysuits — allows it to function similar to a larger day-touring dry bag that you would tie down to your deck, but one that offers simple access and none of the purging, rolling or clipping associated with conventional dry bags. While back on land, the over-built straps allow you to schlep precious gear comfortably on your back, a welcomed option for paddlers who are used to having cargo weigh down their boards during portages.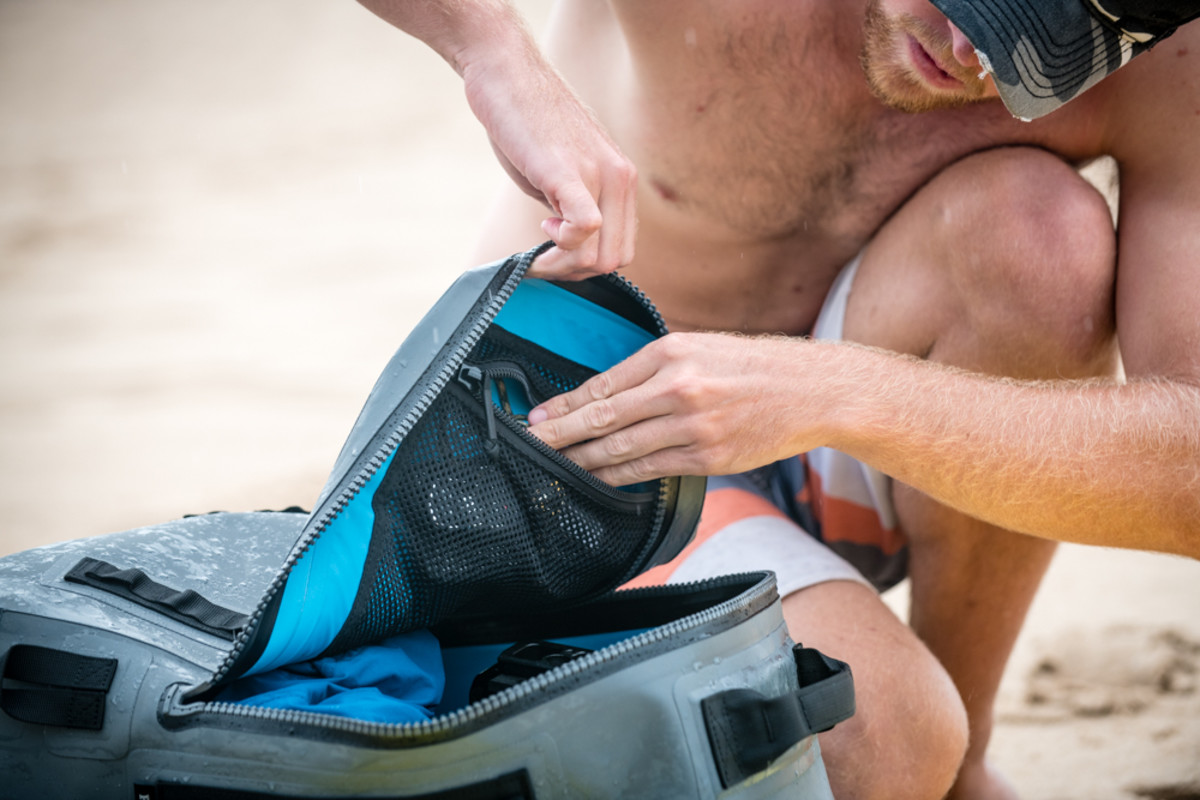 We did have some initial apprehension about putting expensive gear like a DSLR camera or iPhone into a zippered backpack strapped onto a SUP. But after a couple spills into the drink, the zipper lived up to the hype and our gadgets remained dry. One note here, the heavy-duty zipper takes a solid pressure/yank to completely close, so be sure to double-check that you haven't allowed water an open pathway to your gear.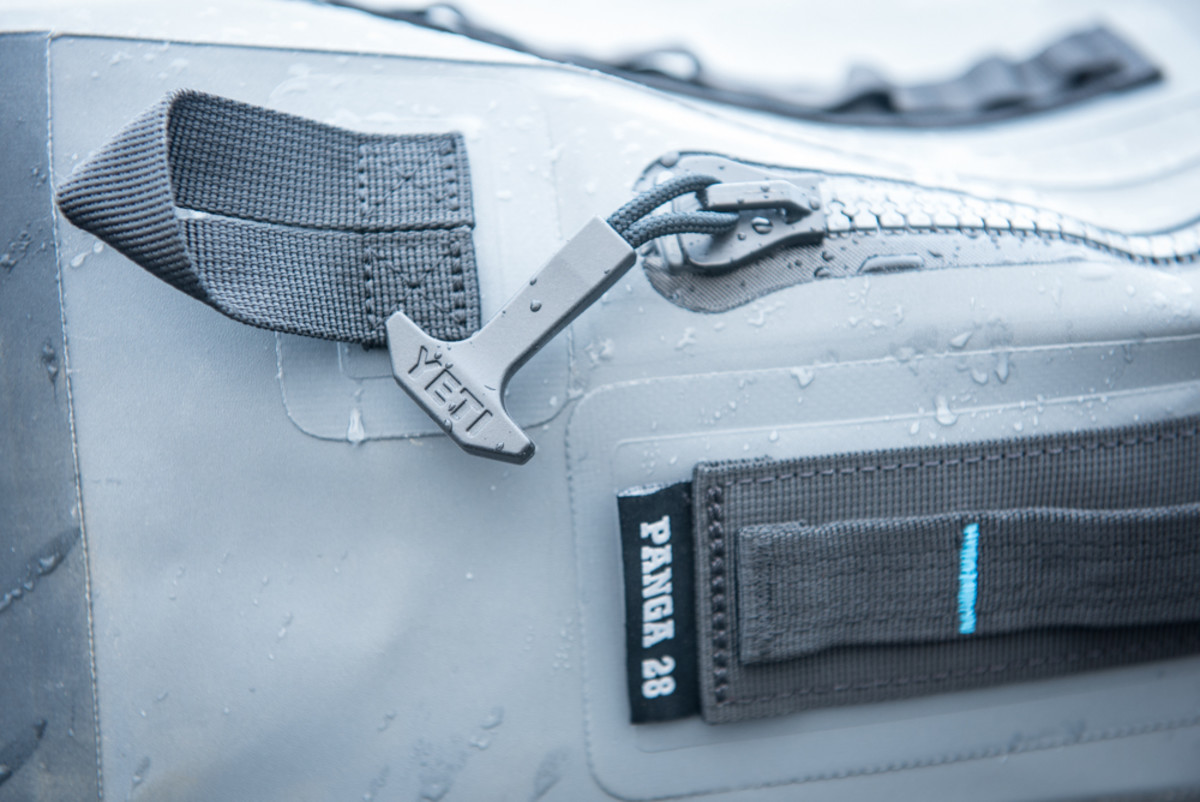 Constructed with a molded back panel and thick walls that hold its rectangular shape, the bag allows generous room for storage inside. This includes an internal mesh pocket and a molded sleeve that fits a laptop. And staying true to YETI's roots, the Panga's insulated walls and ice sleeve nestled in the pocket allow this do-it-all backpack to even double as – you guessed it – a cooler that fits up to two 12-packs of beverages. The bag can't be overstuffed like a soft backpack due to the stiff construction material and zipper but that's a minor trade-off for its other advantages.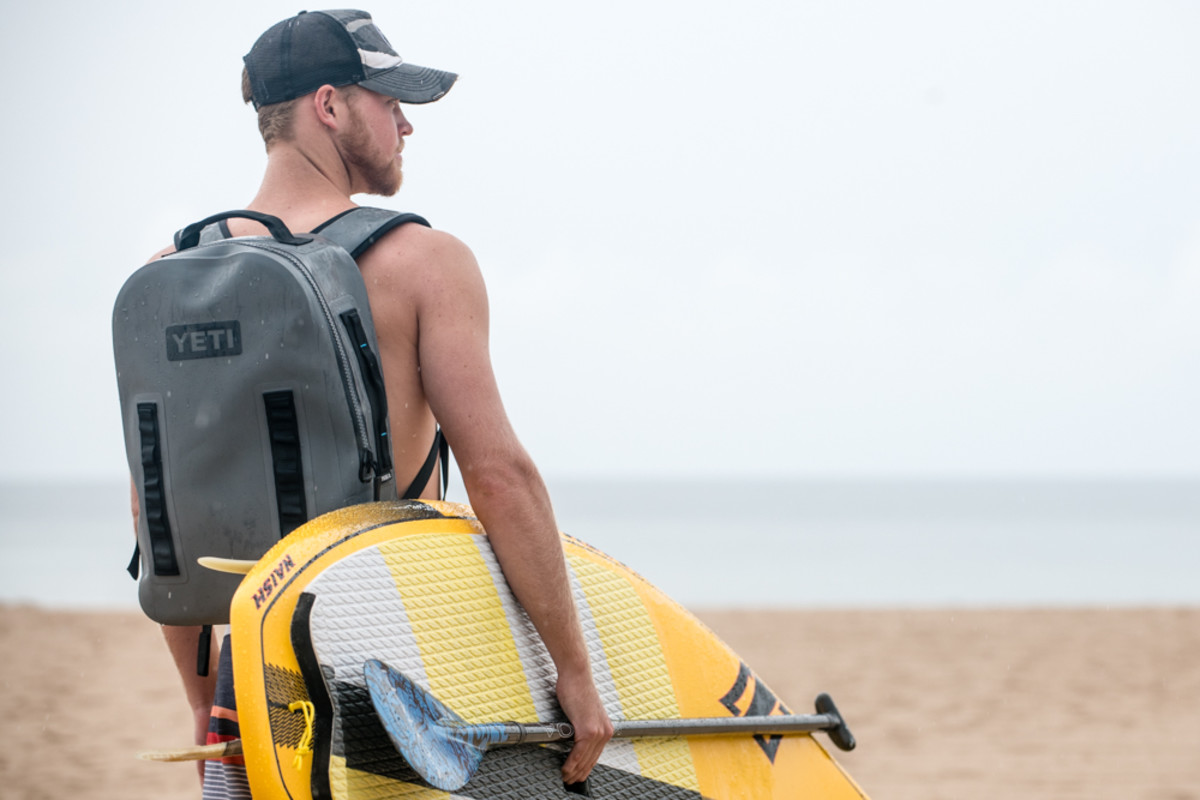 While this bag is unquestionably built to last (we never came close to causing any noticeable wear and tear during our test period), we found it's not really meant to be worn while paddling long distances. The burly design and constant arm movement from paddling caused some unwanted friction, so we'd recommend using this as a deck bag for those longer paddles. However, this discomfort was nowhere to be found once we hit terra firma. Even against bare skin during longer hikes or portages, the Panga fit comfortably and gave us no irritation.
So whether you are looking to keep your items cold or dry, carry gear on your board or back, the Panga Backpack from YETI offers a strapped solution to please every paddler.
.
The article was originally published on Standup Paddling
For access to exclusive gear videos, celebrity interviews, and more, subscribe on YouTube!