Picture yourself driving through Yosemite Valley: The pronounced granite faces of El Capitan, Cathedral and Sentinel Rock immediately dwarf your car as you drive down through the tunnel and down Wawona Road, glimpses of Half Dome looming from between ridgelines in the distance. (Now, add a few feet of fresh snow.)
The branches of the sequoia trees that stand a few stories high are covered by massive pillows of snow. The meadow – blanketed in a thick, white cover – undulates alongside the Merced River, icicles drip across fallen tree trunks, the bellowing sound of large masses of ice falling from the cliffs of the surrounding mountains.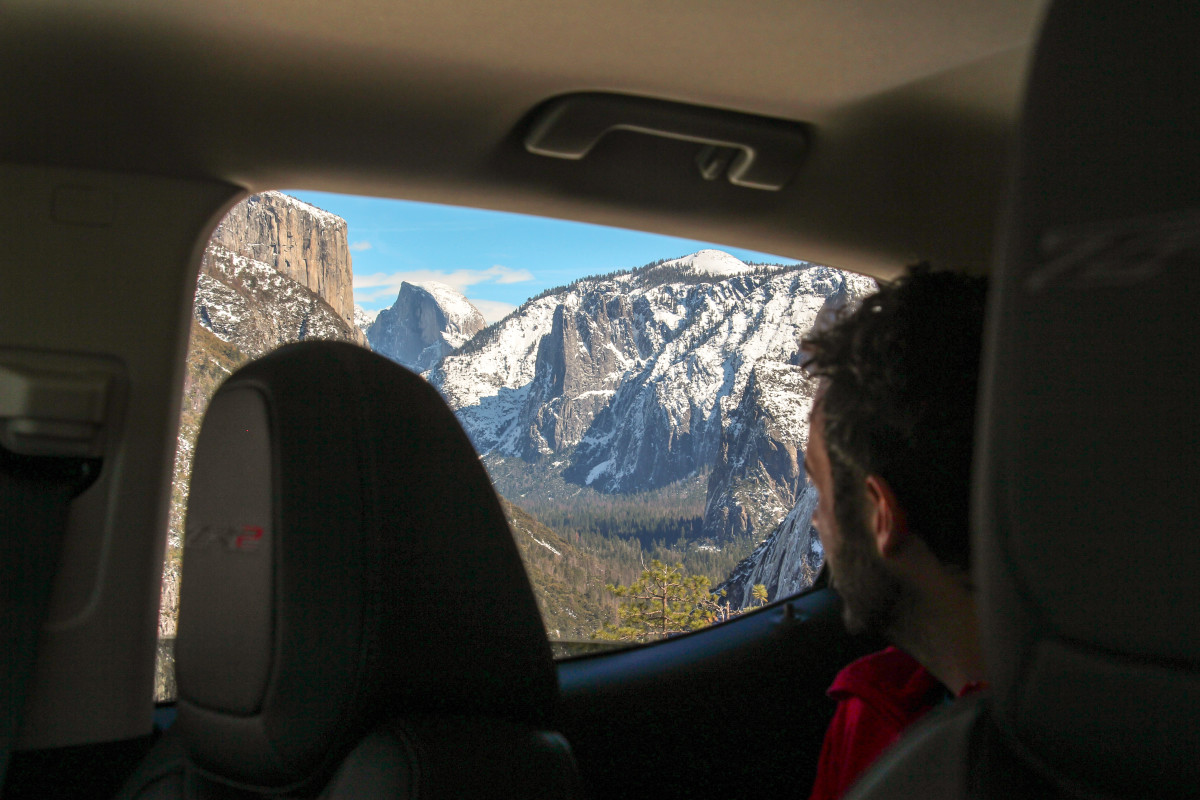 February tends to mark a spectacular time of year for Yosemite. And during a small window of time (roughly about 10 days) a phenomenon known as the "firefall" can occur, in which the sun illuminates the melted snow spilling off the east side of El Capitan. Contingent on adequate snowfall and very specific temperatures, Horsetail Falls is set ablaze, transforming into what appears like a streaming flow of lava. Conditions have to align just right to witness this event and with ever-changing weather conditions, there's no promise of it even happening.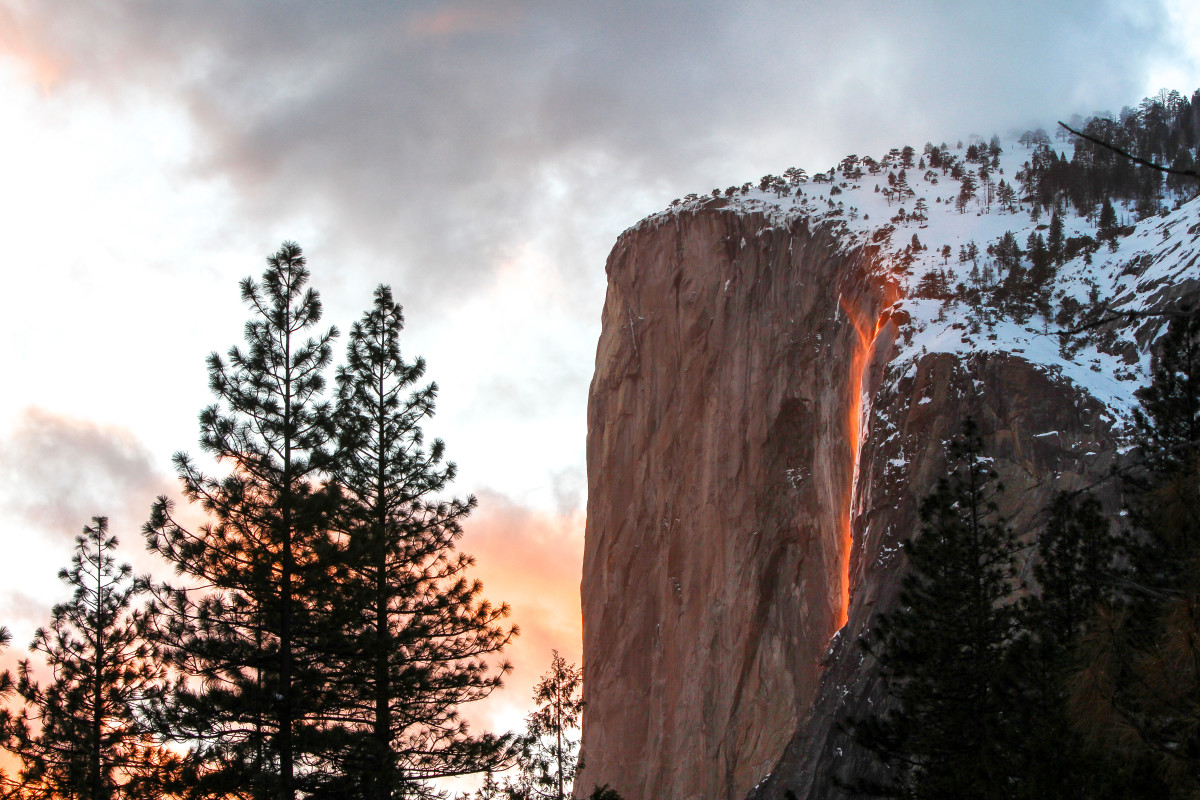 Central California has experienced no shortage of snowfall this year. In comparison, by Feb. 25, 2018, central California saw 20 percent of average snowfall. This year, the region has seen 148 percent of average. The influx of snow has shut down many campgrounds, trails and roads in and out of the park for the season, making an event like the firefall even that more challenging of a spectacle to access.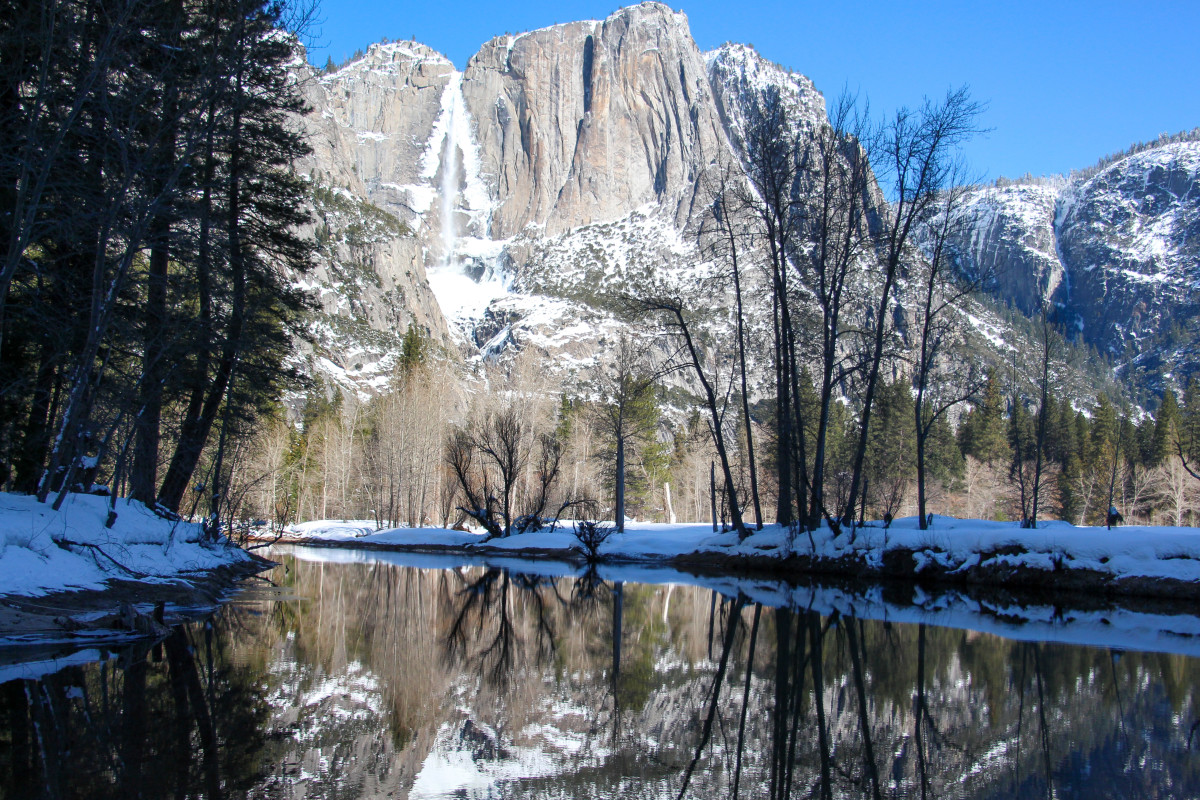 However, this is not only great news for our water supply, hopefully providing some respite from last year's dangerously dry conditions across California, but sets up for a well-formed Horsetail Falls. Rumors that this year's snowfall surplus would make for all-time conditions proliferated across social media and national news, boosting the excitement of both photographers and nature enthusiasts alike.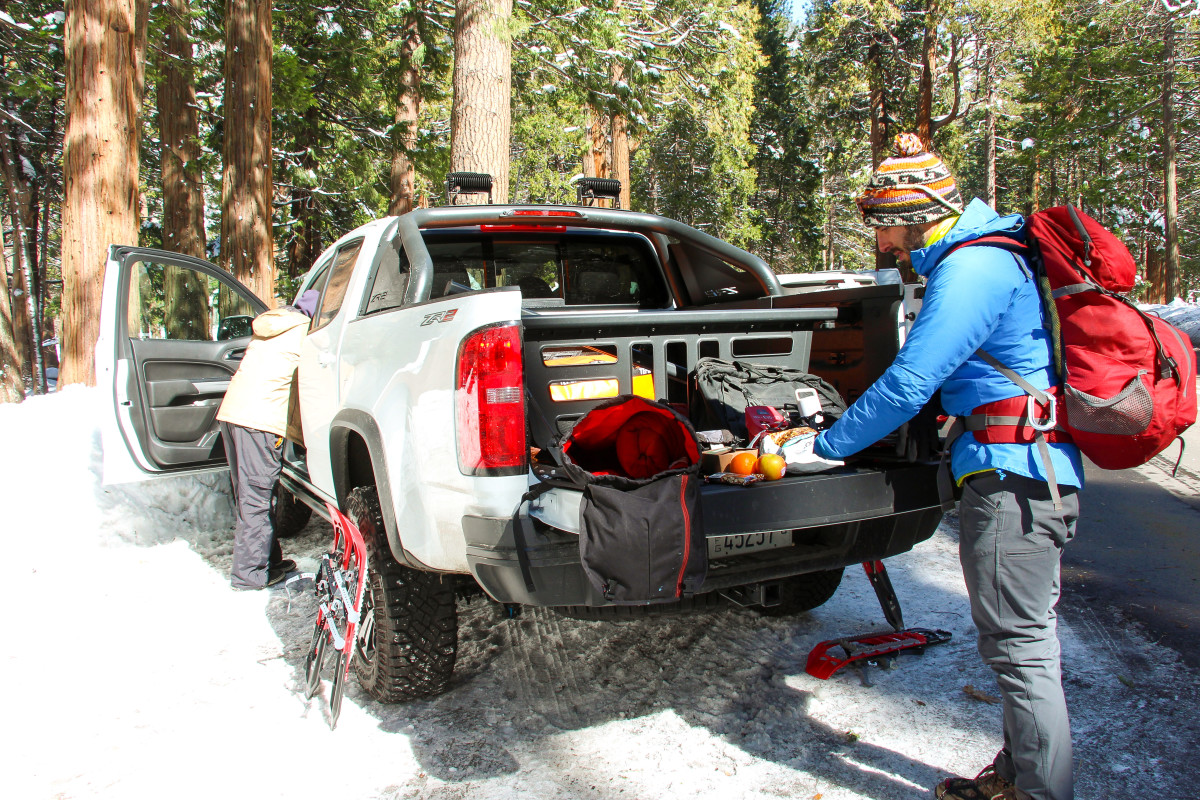 Our group of four set out from San Diego to get a glimpse of the firefall on a last-minute excursion, waiting a few hours on Southern California's Grapevine freeway pass for drivable conditions, arriving late Thursday night to a snow-covered Camp 4 in Yosemite Valley.
Having a car capable of withstanding harsh conditions, especially with snow and ice, is an absolute must. A key player in our trek into the Yosemite Valley was our Chevy Colorado ZR2. This time of year, carrying chains or cables in Yosemite, regardless of whether or not the car is 4WD, is required. However, since our rig (specifically built for off-roading and tackling mountain excursions) had both 4WD and all-terrain tires, we didn't need to deal with the hassle of snow chains to get into the Valley.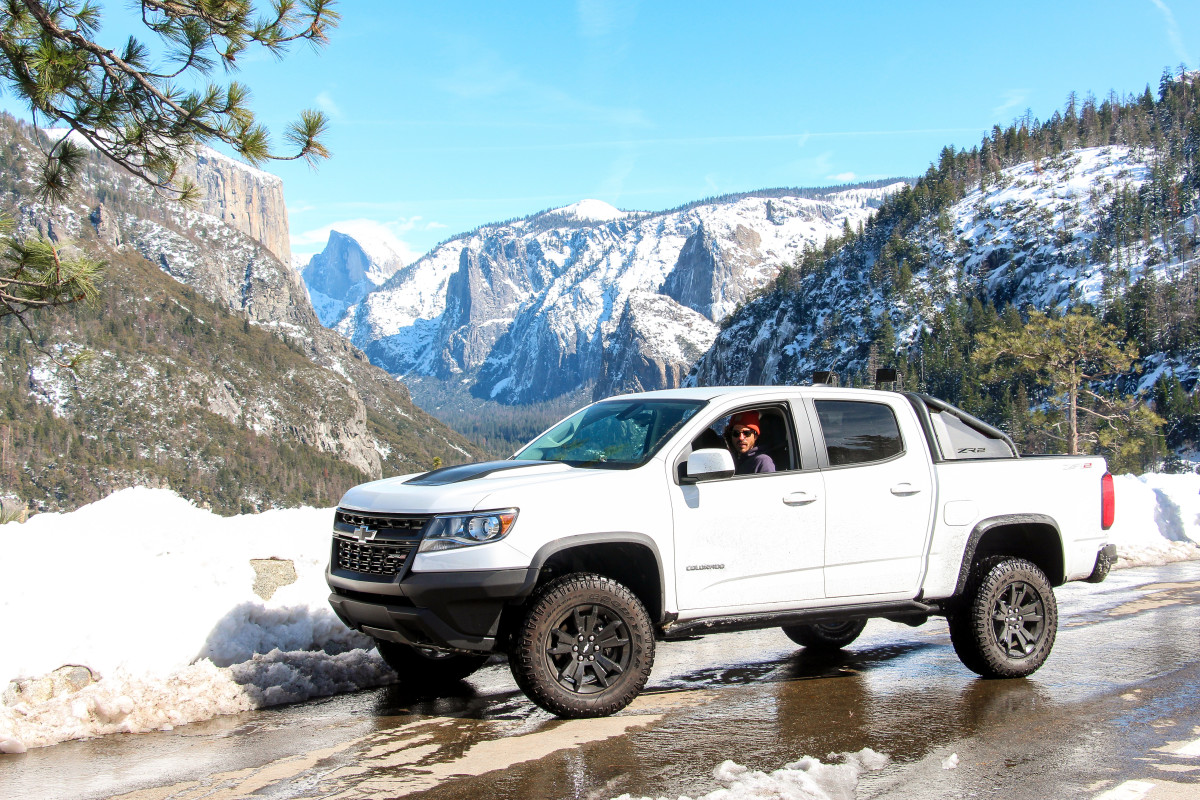 For most of the group, it was our first time heading out for this particular event. There are a handful of areas along the north and south side of the Merced River where photographers and spectators congregate to get a good view of Horsetail Falls without much obstruction. Early Friday morning, two of us broke off to walk along the roads to see what these spots would look like, not surprised to find people claiming their spots six hours before peak firefall time.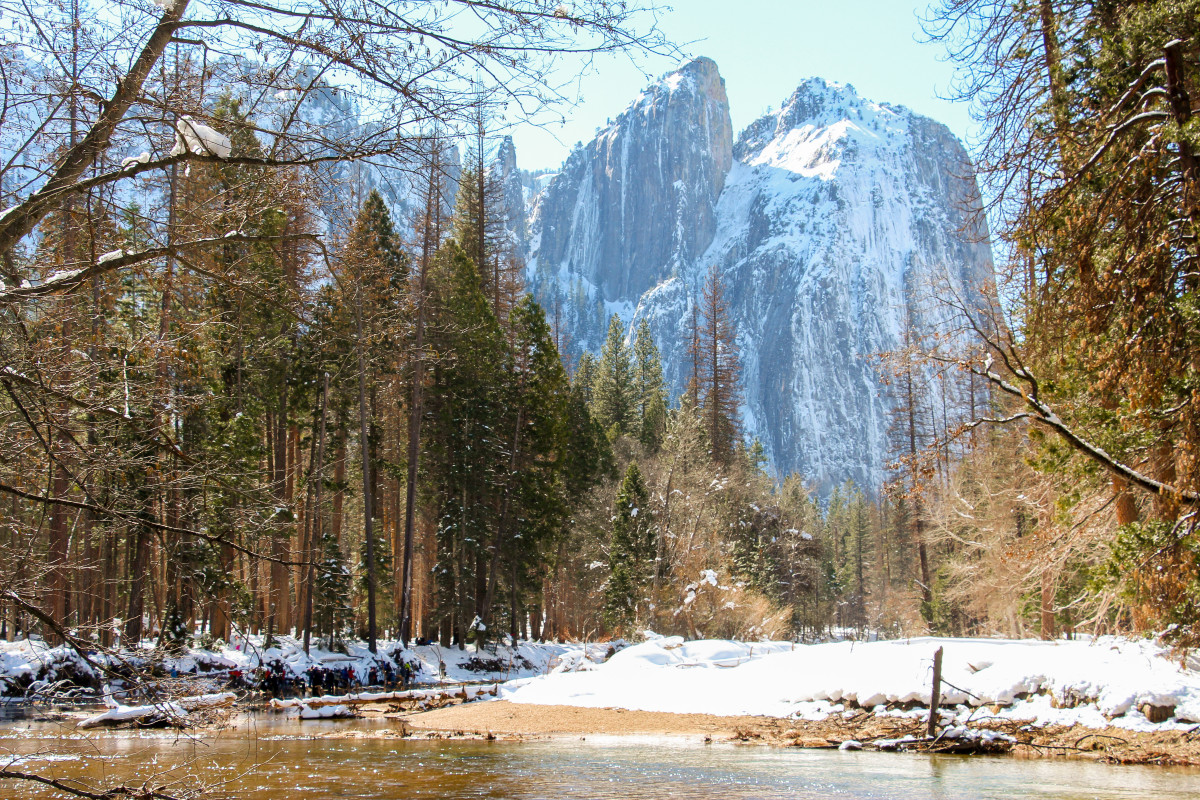 One of the smartest decisions with regard to packing, and arguably, one of the unsung heroes of the trip were our snowshoes, granting us the flexibility to wander farther away from the road and up the snowy hillsides in search of a good viewpoint without many people. We were willing to roll the dice, and fortunately for us, we got lucky. Getting to such a spot took meandering up hillsides, knowledge of exactly where to look to see the firefall, and proper timing to make sure we were stationed by the time the sun set.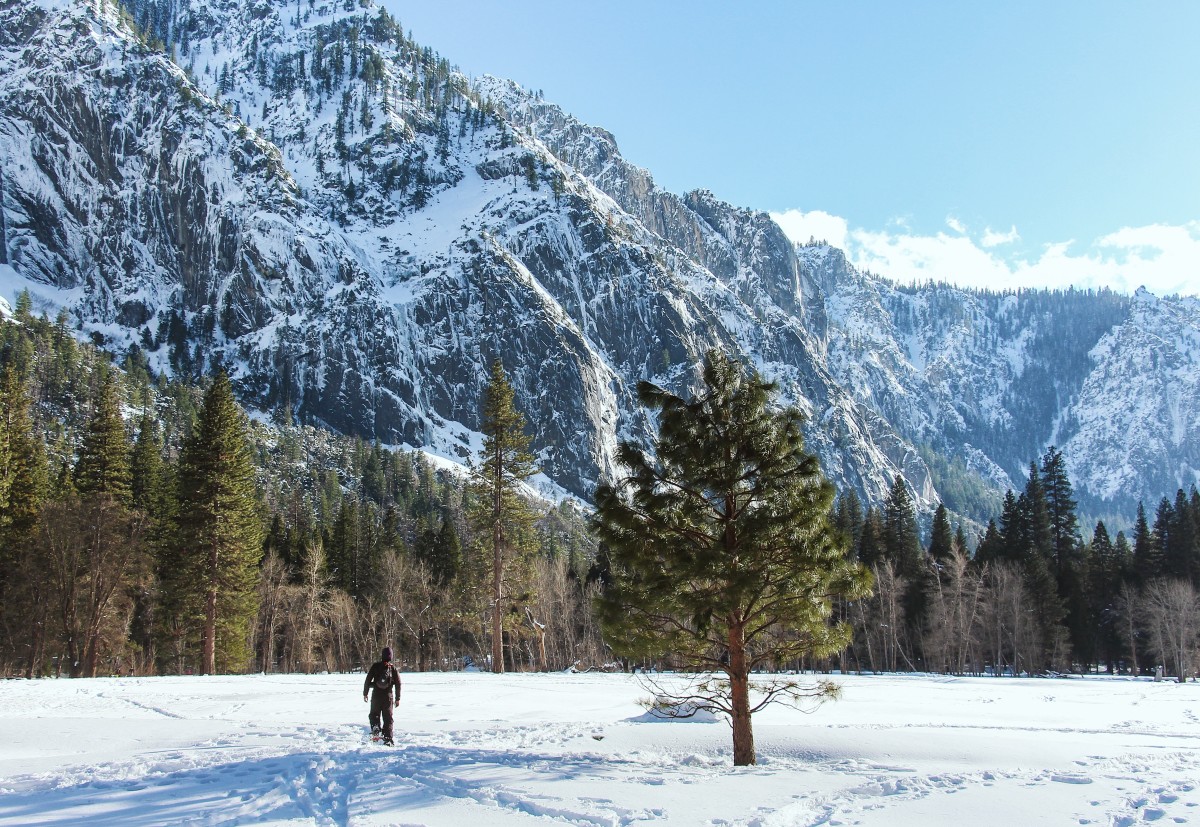 It's difficult not to place expectations on something that's talked about in such a high regard. I tried to keep these dreams of what might happen at an arm's distance, knowing that anything was possible (e.g. a cloud could blow over, and cover El Capitan, ot it could start snowing unexpectedly). Our gamble could end us in a spot in which we couldn't even view the firefall.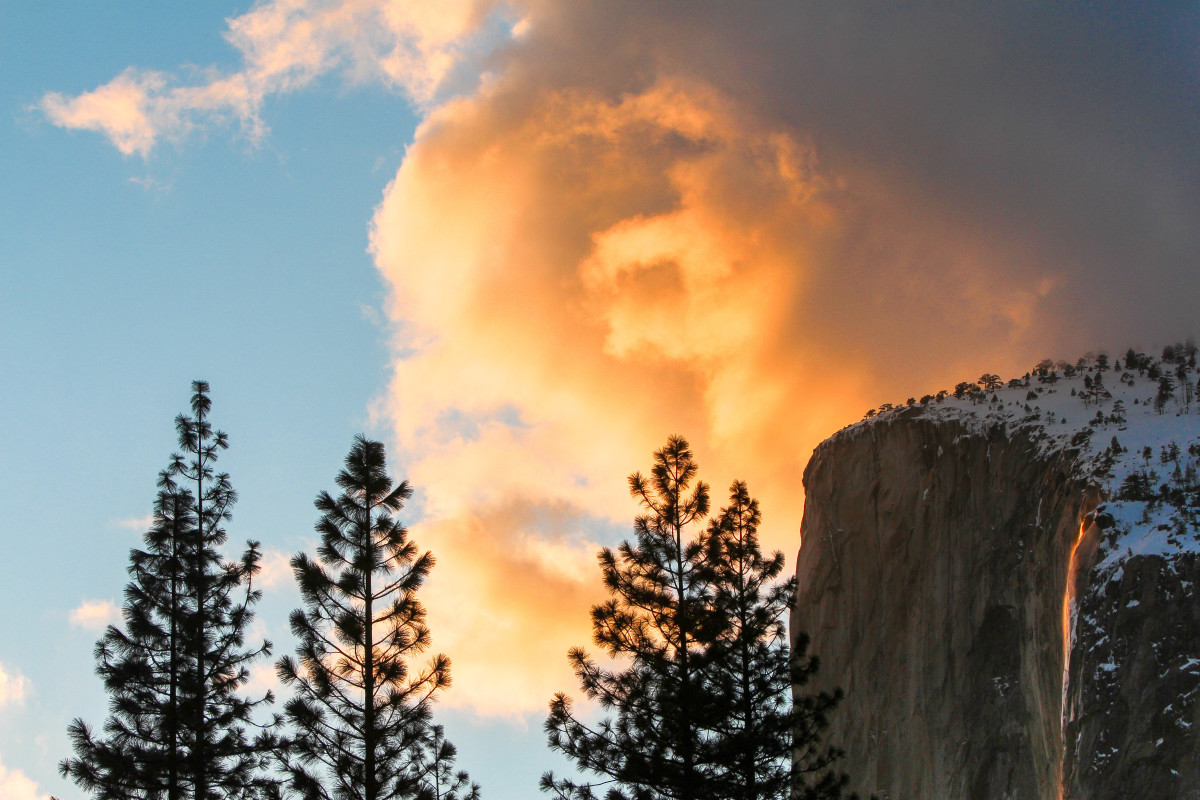 We were stationed in a clearing in the trees, completely isolated from other spectators … and what we expereinced was surreal. Although, the clouds were teasing the crowds looking as if they were going to drift directly in front of Horsetail Falls, they beautifully parted to allow the sun to hit just so, igniting the falls into a fiery haze.
For about 30 minutes, the falls continued to light up, loud cheers from onlookers applauding the scene reverberated across the entire Yosemite Valley. It was a collective display of awe and appreciation. It was a show, and Yosemite delivered. The colors seen online that seem too vibrantly orange to be an accurate representation of what the naked eye could physically see, became a reality.
A note to those looking to make the trek next year: Put in the adequate amount of time to do the necessary research. Try not to place expectations as much as humanly possible, and enjoy every moment in the park. With or without the firefall, Yosemite always puts on a show.
All Photos By Katie Rodriguez.
For access to exclusive gear videos, celebrity interviews, and more, subscribe on YouTube!