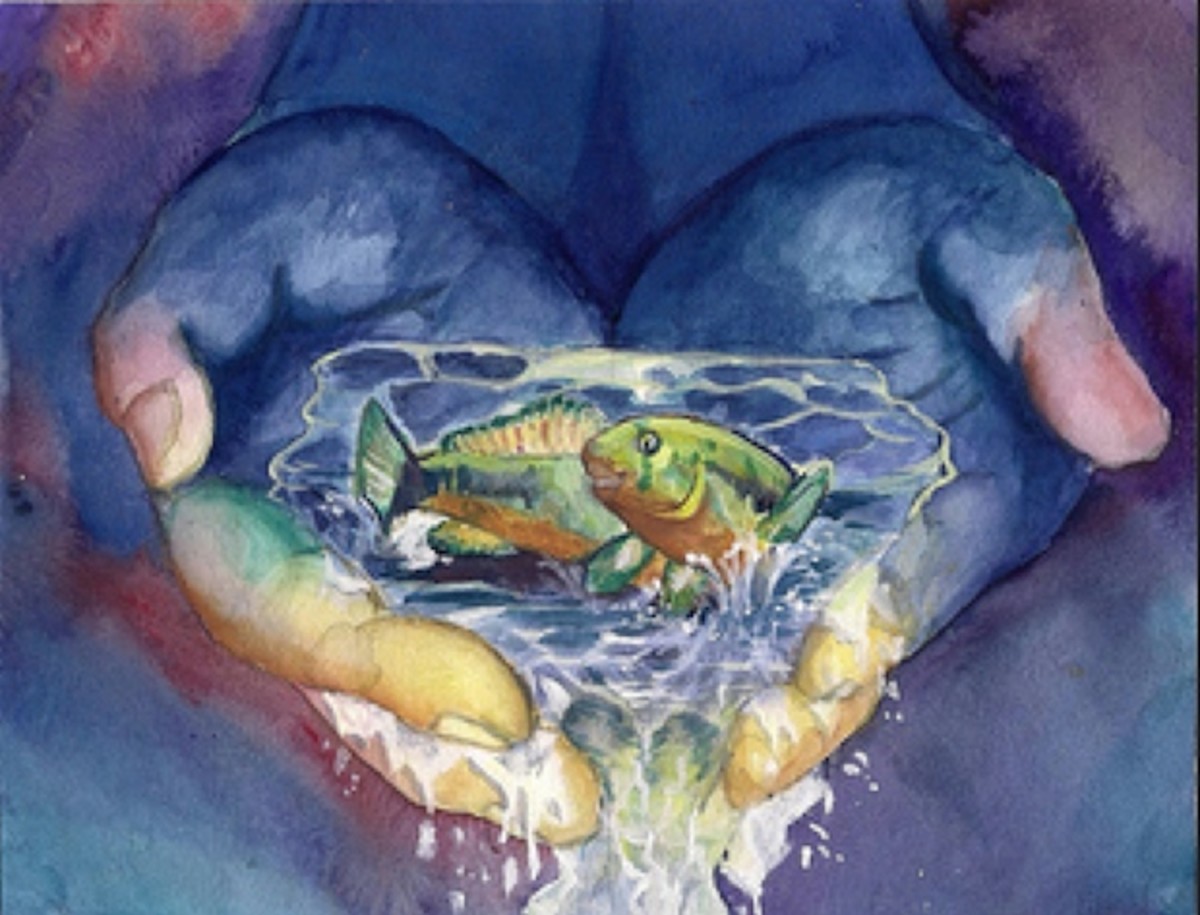 Endangered species need help and appreciation from people of all ages, and the U.S. Fish and Wildlife Service and other groups have turned to children to spread this message through art.
The results of the agency's 2015 contest, especially considering the ages of some of the artists, are remarkable and, some might say, inspirational.
David Starovoytov, a 6th-grader from Sacramento, is the grand prize winner for his colorful and poignant depiction of a Kentucky arrow darter in cupped human hands (above).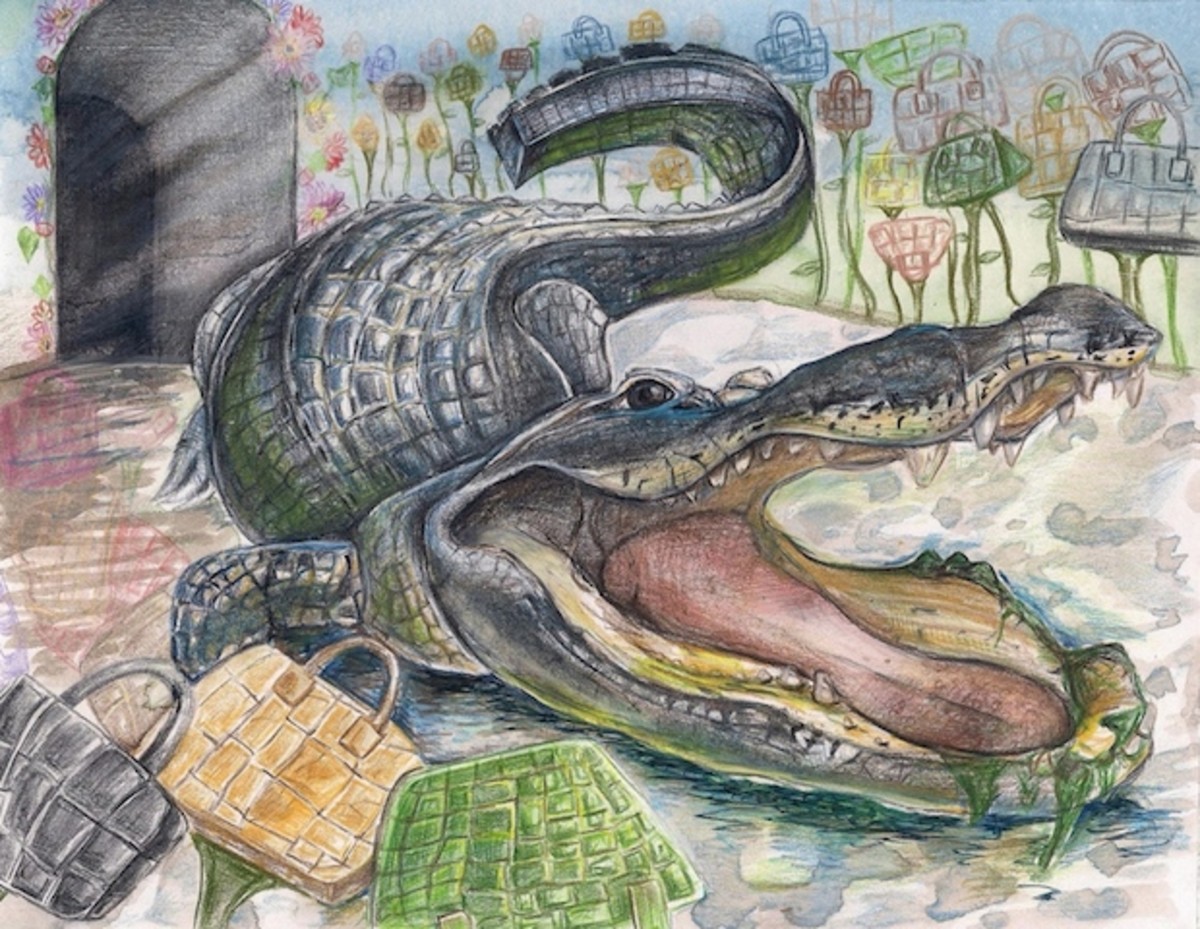 The tiny fish has a limited range in the Kentucky River drainage, and its numbers have sharply declined in recent years because of man-caused habitat issues.
"More than just an art competition, this is a jumping-off point to engage children in a conversation about America's unique wildlife and the importance of conserving it," said USFWS Director Dan Ashe. "The idea that without our help, some species could vanish during their lifetime resonates with kids and can inspire them to become the conservationists of tomorrow."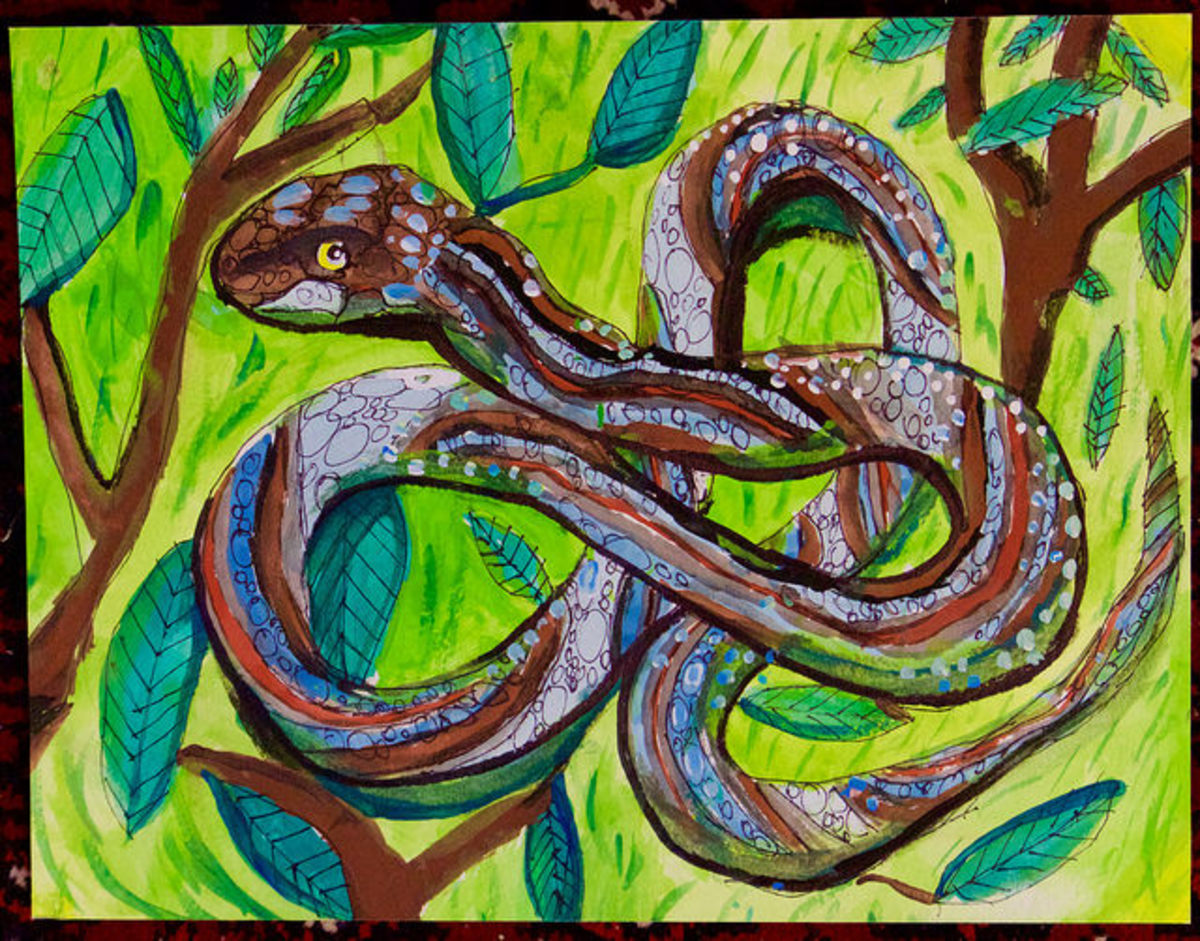 Organizers of the contest, which include the Endangered Species Coalition, the Association of Zoos and Aquariums, and the International Child Art Foundation, will honor winners on May 15 (Endangered Species Day).
Second place went to Seungeun Yi, an 8th-grader from Irvine, California, for his painting of an American alligator, a threatened species inhabiting portions of the southeastern U.S.
The competition also featured grade categories, with Mark Deaver of Citrus Heights, California, as the youngest winner, for his skillful depiction of a San Francisco garter snake, an endangered subspecies believed to number fewer than 2,000.
The other winners, decided by a panel of artists, photographers and conservationists:
• Difei Li (5th grade) of Dayton, New Jersey, for his depiction of a bald eagle behind an American flag, with other animals sketched subtly in black-and-white into the raptor's body.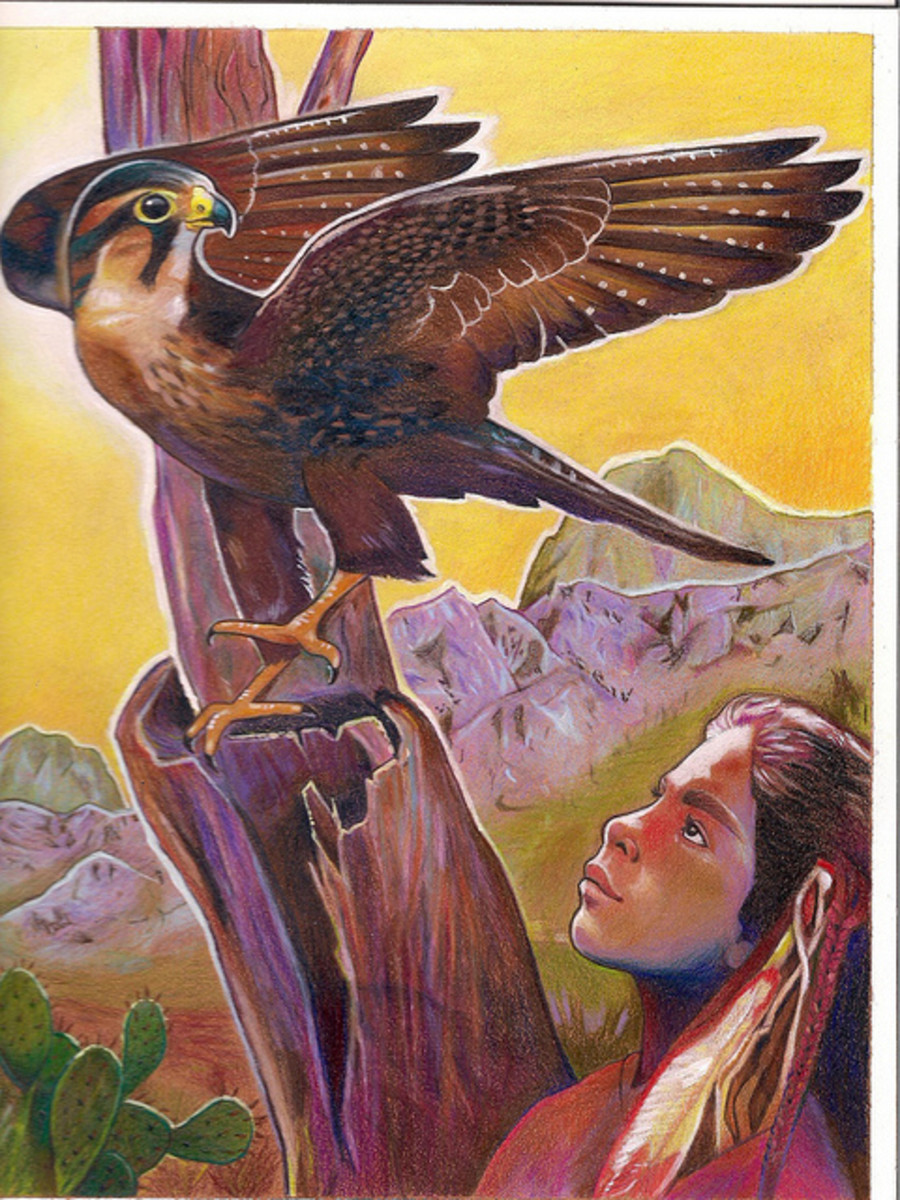 • Claire Noelle Kiernicki (6th grade) of Pingree, Illinois, for her painting of an endangered northern aplomado falcon–a species that has disappeared from much of its historic range in the southwestern U.S.–perched precariously on a tree's bark, while being admired by a Native American.
• Adam Pavan (10th grade) of San Diego, California, for his vivid illustration of an endangered Hawaiian Hoary bat, a subspecies of the continental hoary bat and Hawaii's only endemic land mammal, believed to have arrived on the islands thousands of years ago after being carried across the Pacific by a powerful storm.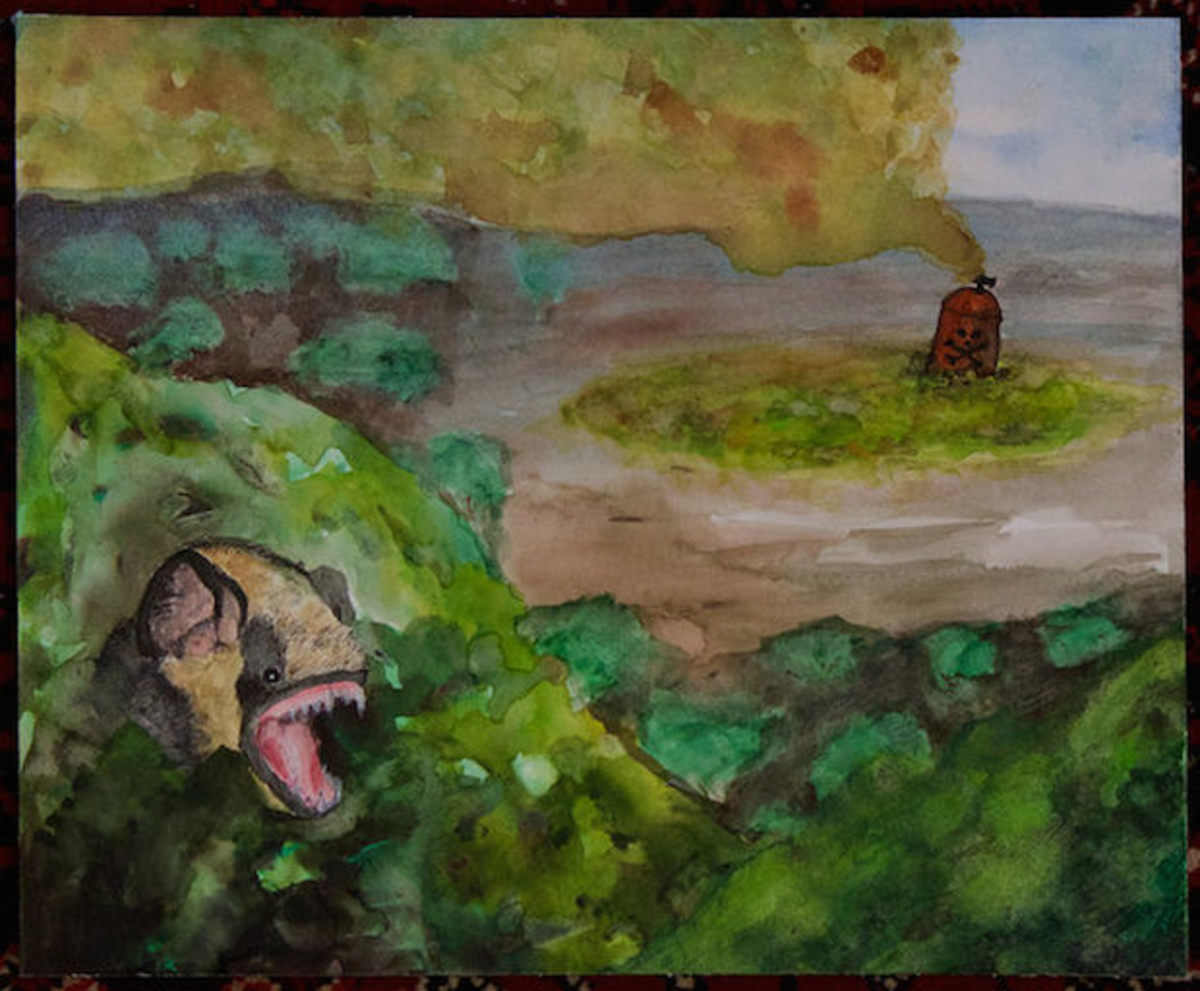 The contest also recognizes several semifinalists, whose artwork is just as impressive and uplifting in that, like the winning illustrations, it shows that the appreciation of nature and its many imperiled critters still exists in the minds of youngsters, in an era where hand-held computers consume so much of young people's time.
Executive director of the Endangered Species Coalition Leda Huta said, "Every year, it is incredibly heartening to see how children express their understanding and concern for wildlife through art. Their love for nature comes through loud and clear. And we hope that they carry the experience of participating in Endangered Species Day throughout their lives."
Endangered Species Day was established by Congress in 2006 as a celebration of wildlife in the U.S., and to bring attention to the many imperiled critters that are in need of protection.
More from GrindTV
Drift trike riders conquer steepest street in the world
Book your stay at the Midwest's hippest spot for retro DIY camping
There could be a $309 million action sports resort in our future
For access to exclusive gear videos, celebrity interviews, and more, subscribe on YouTube!