This story was originally published on SURFER. Words by Neal Kearney.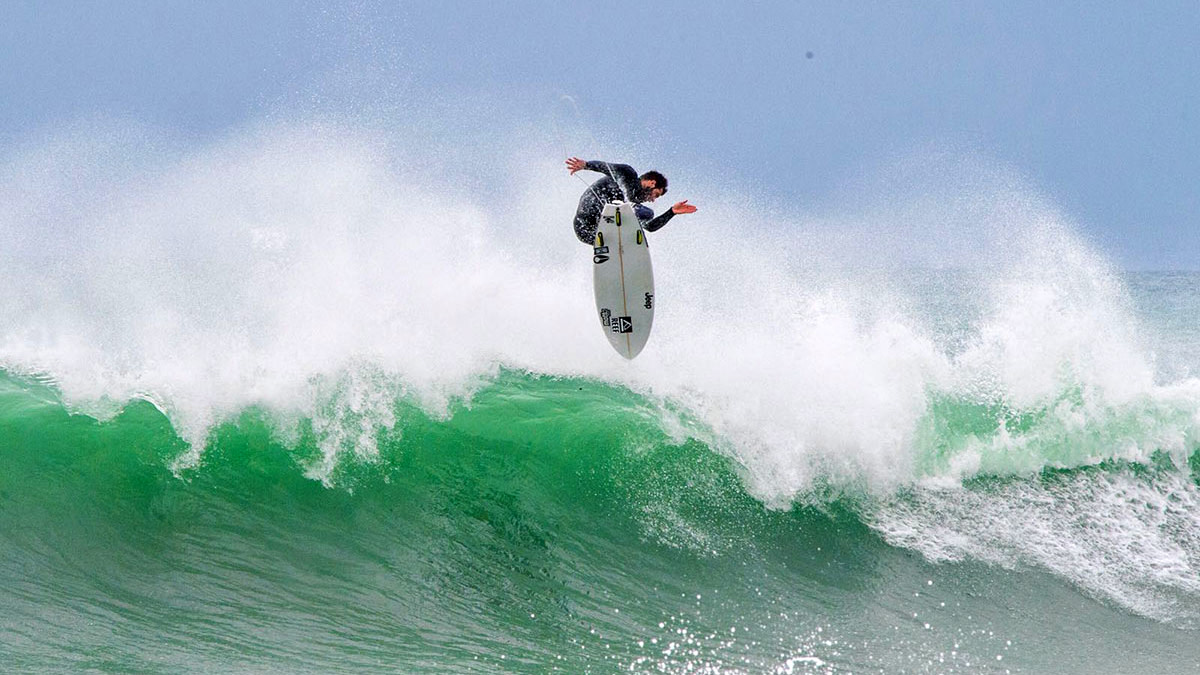 The shock feels like it should have worn off by now, but Italy has surf. Fun surf. Sometimes great surf. This Mediterranean country's coastline is exposed to swells from multiple directions and, on the right days, can go off.
Numerous surf publications and films have covered this, especially in the past 10 to 15 years, and now they even have one of their countrymen battling it out on the Championship Tour in the form of Leo Fioravanti. For an insider's guide to surfing in the Land of Love, we turned to professional Italian surfer Roberto D'Amico.
The waves
One of the reasons why most tourists, and even Italians, would never guess that their coastline can produce surf is because the prime seasonal window isn't so inviting. Like most places on Earth, people come to the beach to cool off during hot spells, often from inland. Summer is generally when the waves are less prevalent and powerful. When the wild wintertime weather arrives, as does the swell, it drives the droves away from the sea.
"I would definitely go around November or December," says D'Amico. "When the cold starts to arrive, the surf starts with windswell from the south and ends with northwest direction. The northwest swells have longer periods, which tend to clean up the waves."
Where to find surf
Italy has a lot of coastline, but the majority of swells are pretty mild in strength, generally speaking. On the other hand, if you know where to go, and when, you can actually score some great waves. For D'Amico, the best bet for getting consistent surf is off the West Coast of Sardinia, which can easily produce double-overhead surf during strong swells.
"That's one place that pretty much gets every swell direction," say D'Amico. "Most of the swells are windswell, but sometimes the period goes up, and that's when you can score some real waves. There are so many options — beachbreaks, pointbreaks and slabs. I think there is still a lot to be discovered."
Equipment
Surfing in Italy is much different than in Indonesia or Hawaii. You aren't going to need a giant quiver or worry about breaking boards left and right. If you're used to lugging board bags around the world that are stuffed to the zipper, choosing Italy as a surf destination is much less stressful.
D'Amico doesn't see the need to bring more than two boards. "I would bring a fun board for small waves and a regular board," he says. "You don't really need a bigger board. Here, the water feels thinner and easier to surf compared to other places. It feels like every board is a good one, so never stress too much in choosing your quiver."
Surf culture
There have been hardcore surfers in Italy for decades, especially in the south. "We actually have a few Italians who surfed Pipe in the early days," says D'Amico. "Guys like Giorgio Pietrangeli — he helped name my home spot in Santa Marinella, 'Banzai.' Then we had Nicola Bresciani, who is probably the one who took Italian surfing to another level, and now Leo. He's living what we were dreaming as a kid."
D'Amico and his Italian brethren are thrilled about Fioravanti's role as a rookie on this year's 'CT.
"He's such a big inspiration for the kids here," he says. "He shows that with enough hard work, you can make it, no matter where you come from."
As far as crowds, surfing and the beach lifestyle in Italy have recently seen a popularity boom, which means fuller lineups and more inexperienced surfers.
"Italians closely follow trends," D'Amico says. "Now that surfing is becoming the cool thing to do, there are hundreds of kooks who basically only surf for fashion. Literally looking like a surfer is a good thing, so everyone wants to be a surfer. Of course I don't like crowds, but it's beautiful that surfing here is such a new concept for a lot of people, something that many thought was impracticable in our sea."
Nightlife and food
Even if you get skunked for surf, these are the parts of Italy that D'Amico guarantees won't disappoint you.
"Our food is the best in the world! There is so much culture behind every single place, subtle differences among every little town," he says. "The best way to find the really good food is to contact someone who knows the spots. Don't go to the center of any town. Go find little local places where you can see the owner smile as you enjoy his plate."
And if you are looking to party, you need go no further than Rome.
"Nightlife is pretty crazy. I live near Rome, and there is always something to do," D'Amico says.
"Personally, I don't like big discos. I like to go to Campo de Fiori in the center of Rome, have a couple drinks and see what happens. Roma, Firenze [Florence], and Venezia [Venice]: those are the cities you must check out while visiting Italy. Especially Rome. Once you go there, you can smell it in the air. Roma has its own flavor."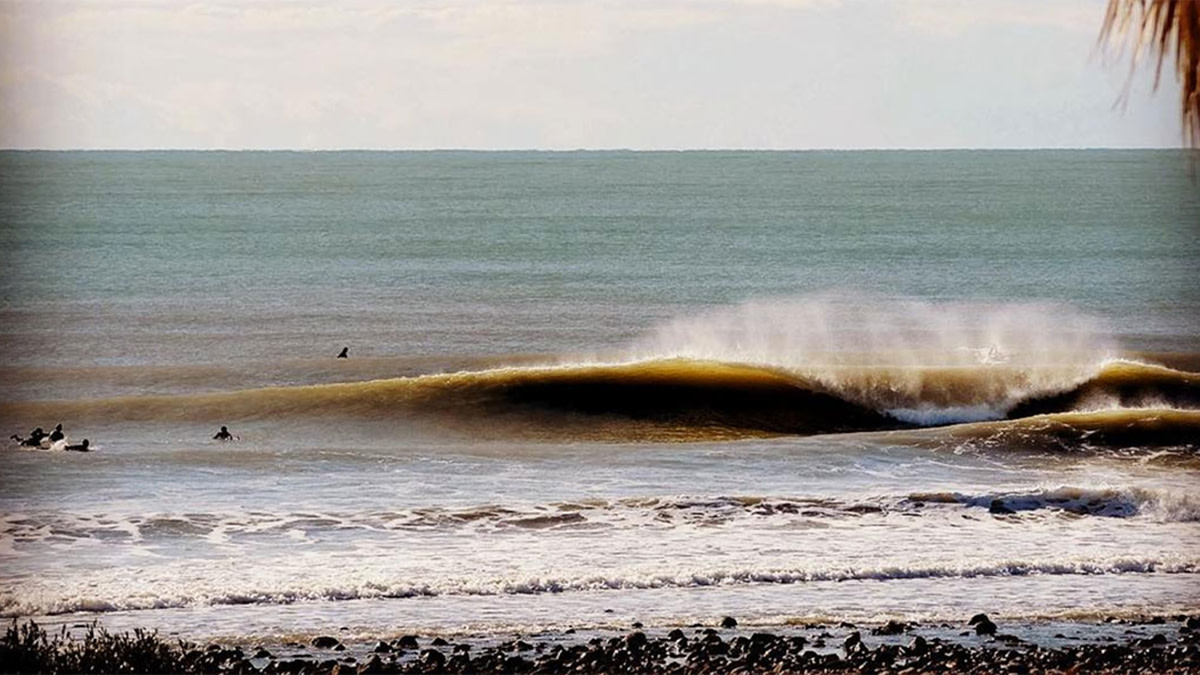 More from SURFER
"NORTH SHORE" 30TH ANNIVERSARY SCREENING
MICK FANNING, ON RAIL IN THE ARCTIC CIRCLE
For access to exclusive gear videos, celebrity interviews, and more, subscribe on YouTube!