Interview by Rebecca Parsons / Photos courtesy of Georgia Schofield 
Yuka Sato hails from Kanagawa, Japan and while she's been paddling for four years now, it was only recently that she made her name known internationally. She secured a victory at the 12 Towers Ocean Race in March and has been no stranger to the podium since then. Sato trains hard and is fiercely competitive but her good attitude and positivity are infectious both on and off the water. We caught up with Sato to learn more about her training routine, what Japan's SUP scene is like and a must-try food if you visit the Land of the Rising Sun. –RP 
Tell us about your background.
I grew up in Tokyo playing basketball and I studied Sport Science at university. I was always surrounded by nature with mountains and rivers, so I decided to follow my passion for the water. I taught diving for three years in Saipan before moving into standup paddling.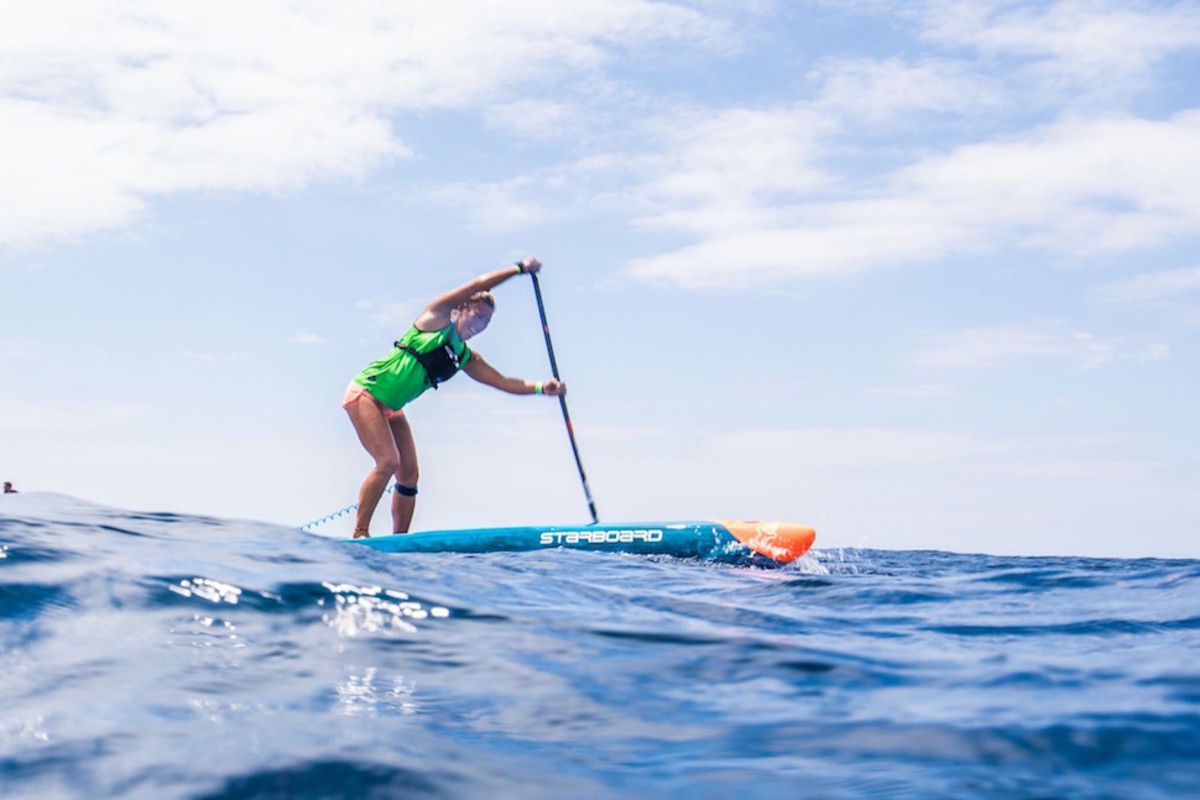 How did you first get into standup paddling?
While on [vacation] in Hawaii four years ago, I tried paddling for the first time at Waikiki Beach on a big board and no waves! After Hawaii, I went home to Japan and borrowed a demo board from Starboard. I entered a local fun race two weeks later and finished fourth.
What is the SUP scene like in Japan?
We have lots of different conditions: flatwater, downwind and surfing. Standup paddling is still small in Japan but is growing. There is lots of cruising, surfing and a growing race scene. We have a growing number of paddlers in Japan but racing is small, we only have two people traveling to international races, Kenny Kaneko and myself. It would be nice to see more next year.
Where is your favorite place to paddle in Japan? In the world?
Chiba, great surfing on the east coast near my home.
Western Australia and Maui. I enjoy the strong winds and swells! I want to come back to Hawaii later this year to train and surf some bigger waves.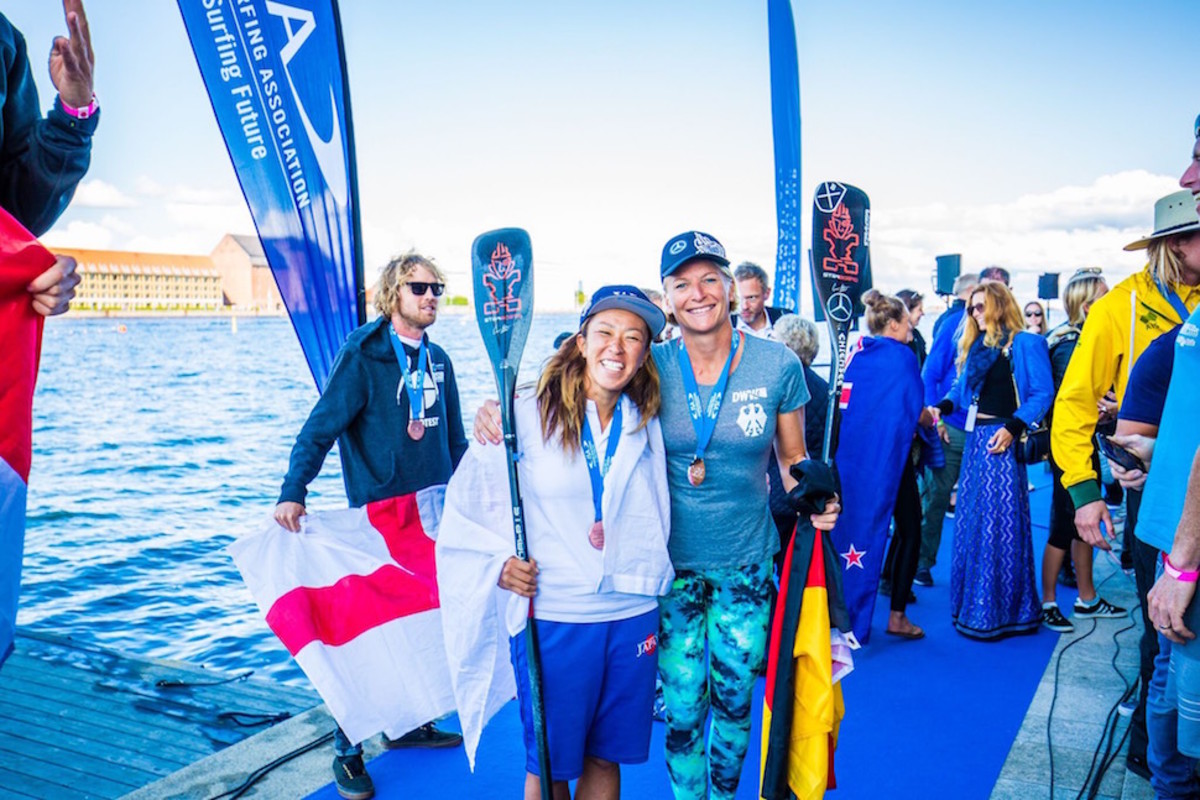 What does a typical week of training look like for you?
In the offseason I train six days a week on the water–this includes interval training, distance paddling and technical skills–including buoy turns and practicing in the surf. I also surf, canoe, ski, run and do anything outdoors because I do not like the gym!
During the main season it is important to rest because we have a race almost every weekend and also lots of travel through many time zones. I train three days during the week on the water and run when possible. I try to get enough rest so that I am ready for the weekend.
You're often described as a happy person with good energy. Why do you think it is so important to stay positive and have fun?
SUP is a small sport and we are all one big family–we need to work together and promote health, fitness and fun on the water. There is lots of stress in life and I try to keep smiling because that makes you paddle faster!
Which race are you most proud of?
12 Towers, this was my first international win so it was very special. It was also a Paddle League race ever so it was nice to be #1 for a while!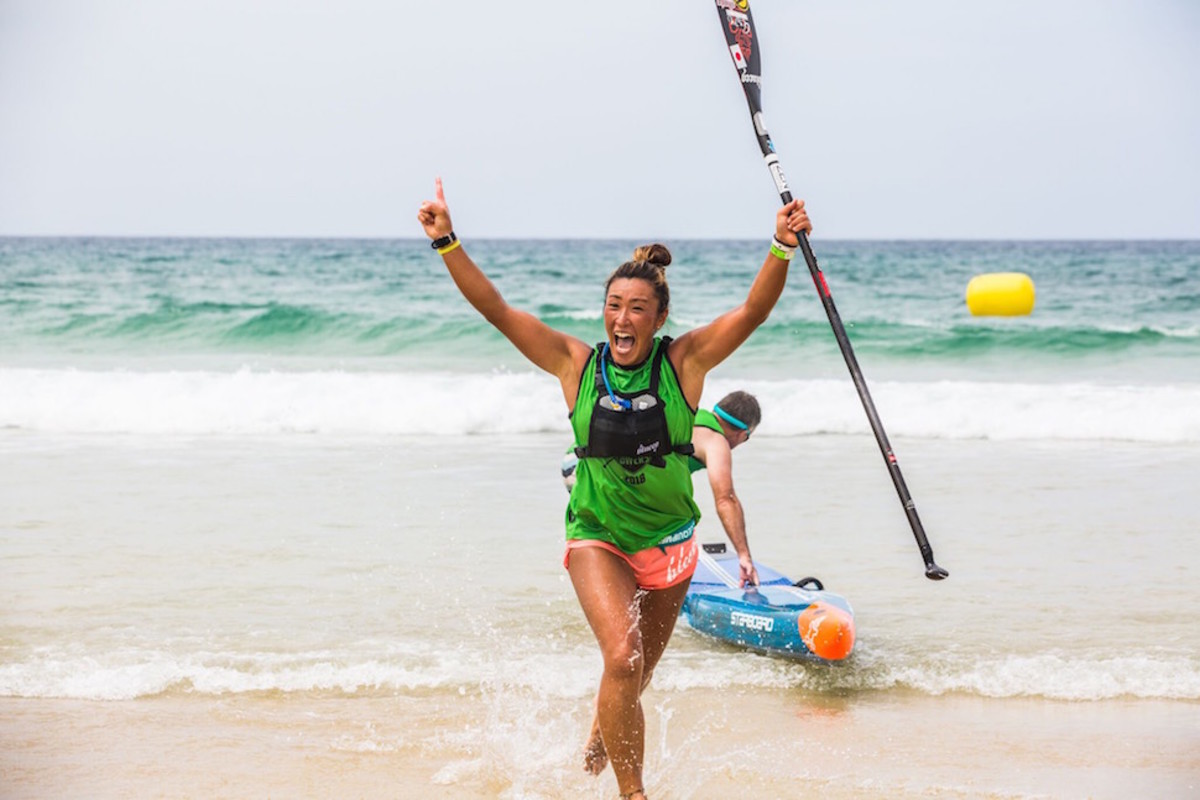 What are your goals for the next year?
I want to be ISA World Champion!
What is one thing everyone should do if they visit Japan?
The temples in Kyoto, they are very old and beautiful. The best time is when the cherry blossom flowers are on the trees in March.
What is one Japanese food everyone should try?
Wasabi.
Related
Find out how Sato won her first race at 12 Towers.
The article was originally published on Standup Paddling
For access to exclusive gear videos, celebrity interviews, and more, subscribe on YouTube!