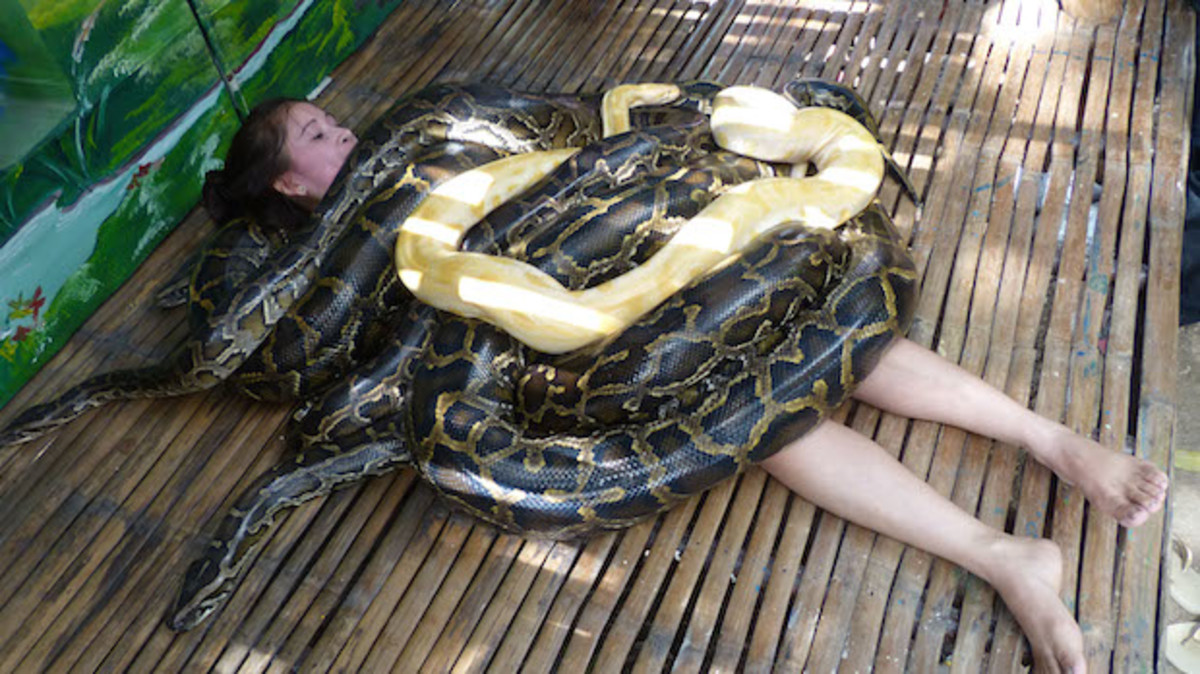 Exotic massages come in many varieties, and but perhaps none is as exotic as that offered by the Cebu City Zoo in the Philippines.
The spa treatment features no soothing palms or fingers, but the cool, slithering mass of Burmese python flesh.
To be sure, the snake massages—offered free of charge to anyone brave enough to experience one—are truly unique, and perhaps even calming.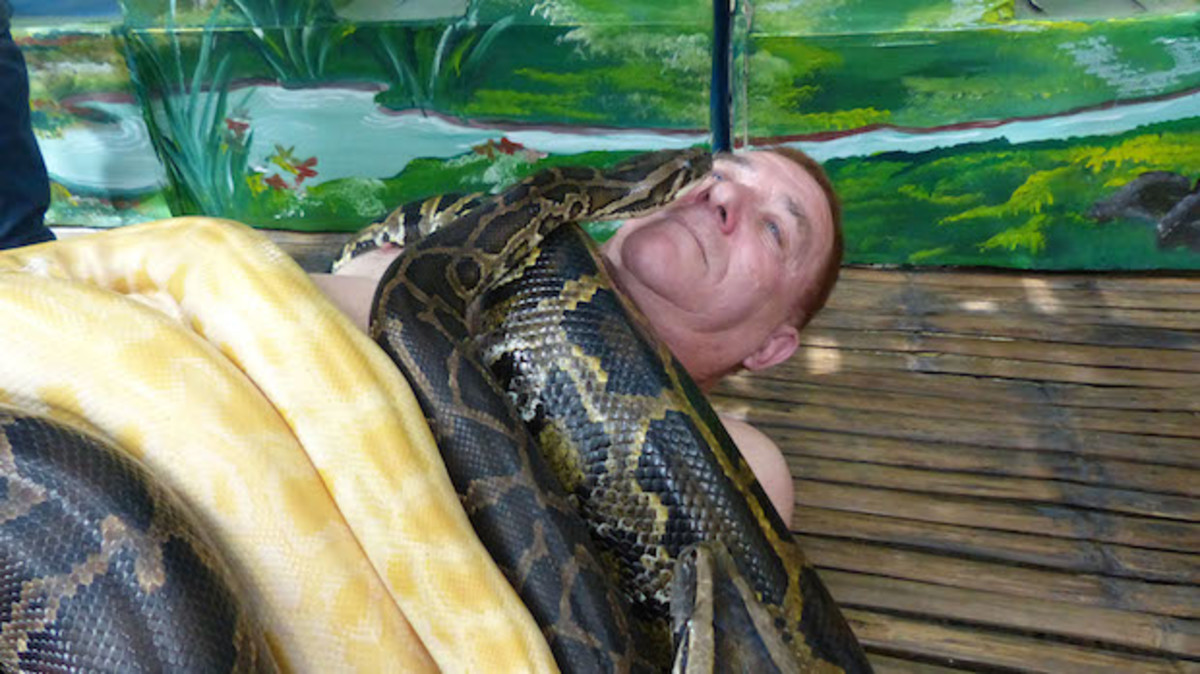 But how does one actually relax knowing that these massage therapists are enormous and powerful reptiles that, in the wild, have been known to devour critters as large as humans?
The zoo, however, assures that its massages are safe—that the pythons are friendly and even have names that people can trust, such as Michelle, Walter, EJ, and Daniel.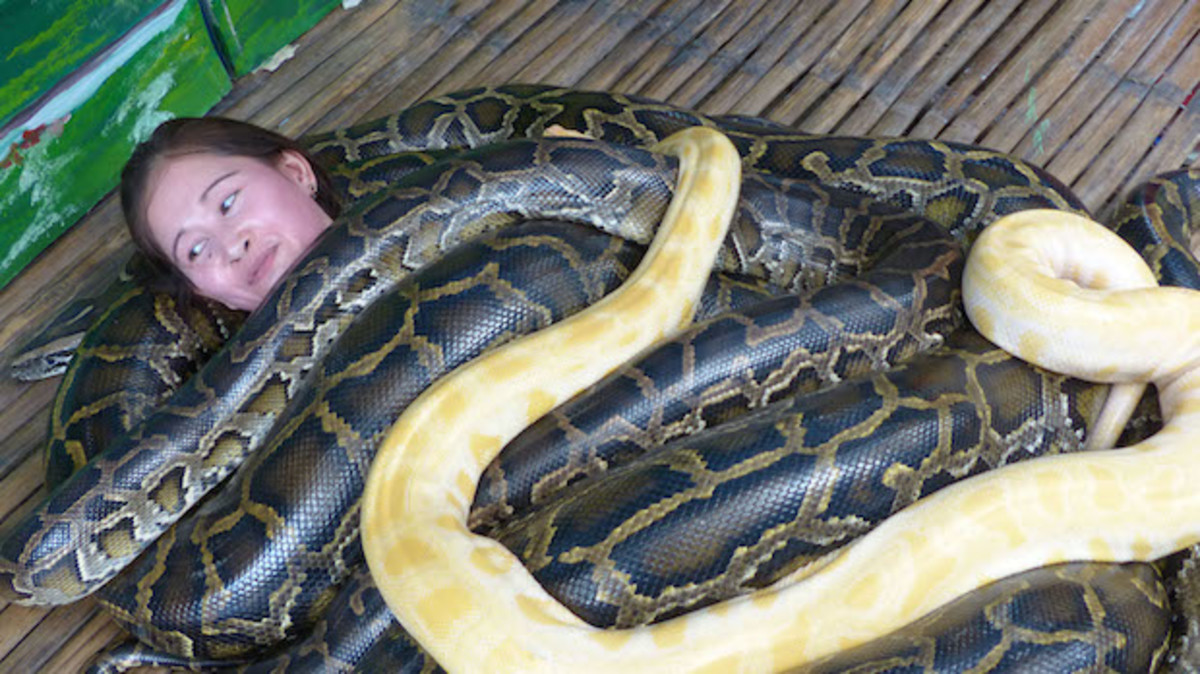 More importantly, each reptile is fed 10 chickens before each massage session to ensure that it does not get hungry while resting on top of guests.
Guests, moreover, are given explicit instructions before submitting to the experience: Lie prone on a bamboo mat and await 500 pounds of snake mass to coil onto and slither atop your body.
<iframe frameborder="0″ width="698″ height="503″ scrolling="no" id="molvideoplayer" title="MailOnline Embed Player" src="https://www.dailymail.co.uk/embed/video/1096045.html" ></iframe>
"I was briefed on what to do and what not to do during the massage," Ian Maclean, a two-time python massage recipient from Hawaii, told the Daily Mail. "These instructions are crucial, as you can imagine. They tell you not to blow air on the snake, because this is like being pinched on the bum, apparently.
"You can't shout for help, as the snake can feel your vibrations and thinks you're prey or a predator."
Burmese pythons are not poisonous, but they are formidable predators that, in the wild, ambush and constrict prey before consuming it whole.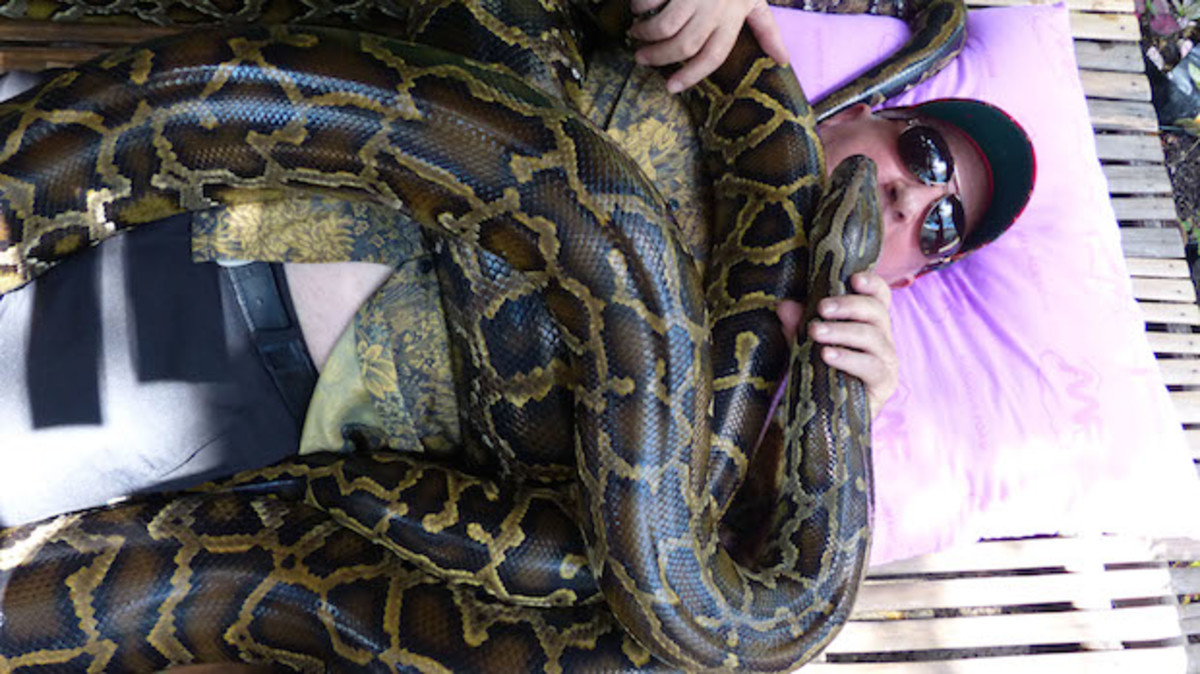 Giovanni Romarate, Cebu zoo manager and owner of two of the pythons, said most guests are hesitant at first, but offer mostly positive feedback afterward.
"At first visitors feel fear, but most of the guests who try the snake massage say that they like it," he said. "It's like getting a hand massage. You get to enjoy the cold grip of our snakes."
Said one massage recipient, somewhat jokingly, while receiving the unique massage (see video posted above), "This is actually a good massage. They're actually massaging my core, and it's not too heavy. Except for the snake trying to constrict my neck, it's actually quite comfortable."
More from GrindTV
Elephant frolics in surf in odd place—Florida
Spectacular supercell sweeps across Wyoming
For access to exclusive gear videos, celebrity interviews, and more, subscribe on YouTube!