It's that time of year again: Thanksgiving. Time for family, food—lots of food—some good beer, maybe some whiskey, some football, and of course, plenty of time to sit back and catch up on all the TV shows and movies that have been burning away on your watch list.
With some time off from work, school, and everything else you have to deal with, there's no better time than now to plop on the couch with Thanksgiving leftovers and watch something new.
Here's a look at some of the TV marathons, streaming options, movies, and other stuff you should watch this holiday weekend.
Jack Ryan – Amazon Prime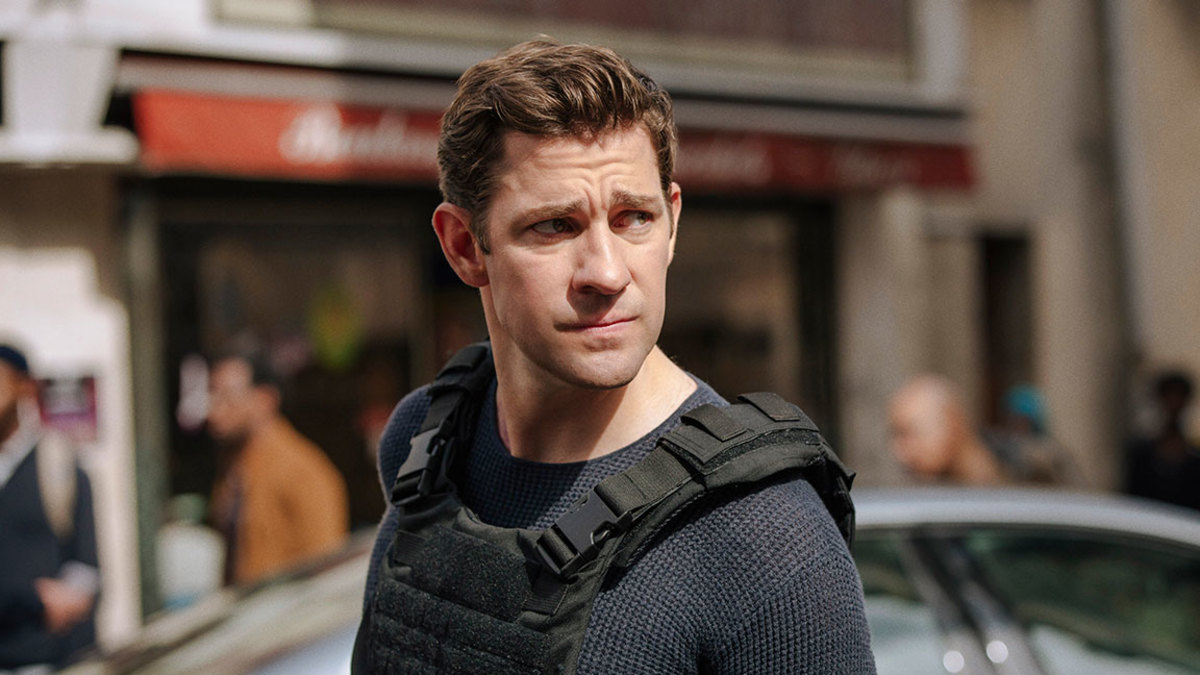 John Krasinski stars as Tom Clancy's iconic CIA analyst in this TV series, which follows Ryan as he tries to track down a group of terrorists. Krasinski's trainer shared his workout program the actor used to get buff for the series, which also stars Wendell Pierce and Abbie Cornish.
Meru – Netflix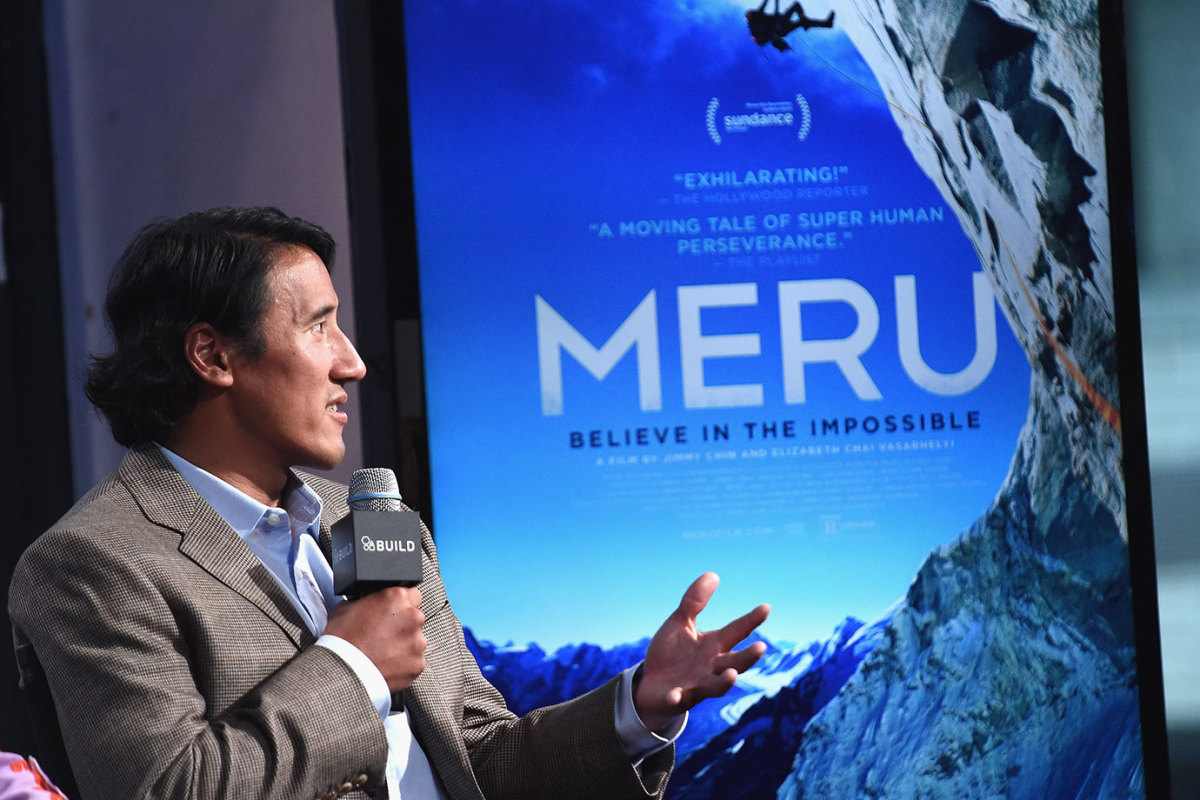 Jimmy Chin's adventure film follows three elite climbers as they try and make their way up Mount Meru.
Outlaw King – Netflix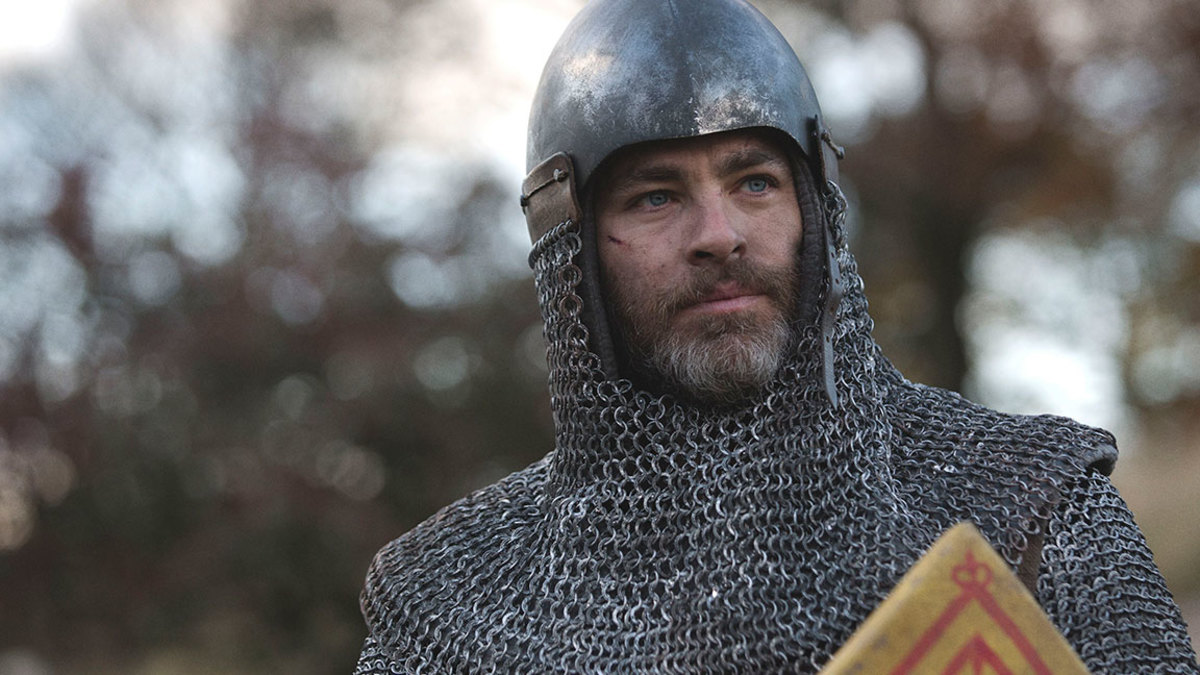 Chris Pine stars as Robert the Bruce, the King of Scotland who is forced into exile by the English. He comes back with an army of his own to reclaim the throne in this film directed by David Mackenzie (Hell or High Water).
Narcos: Mexico – Netflix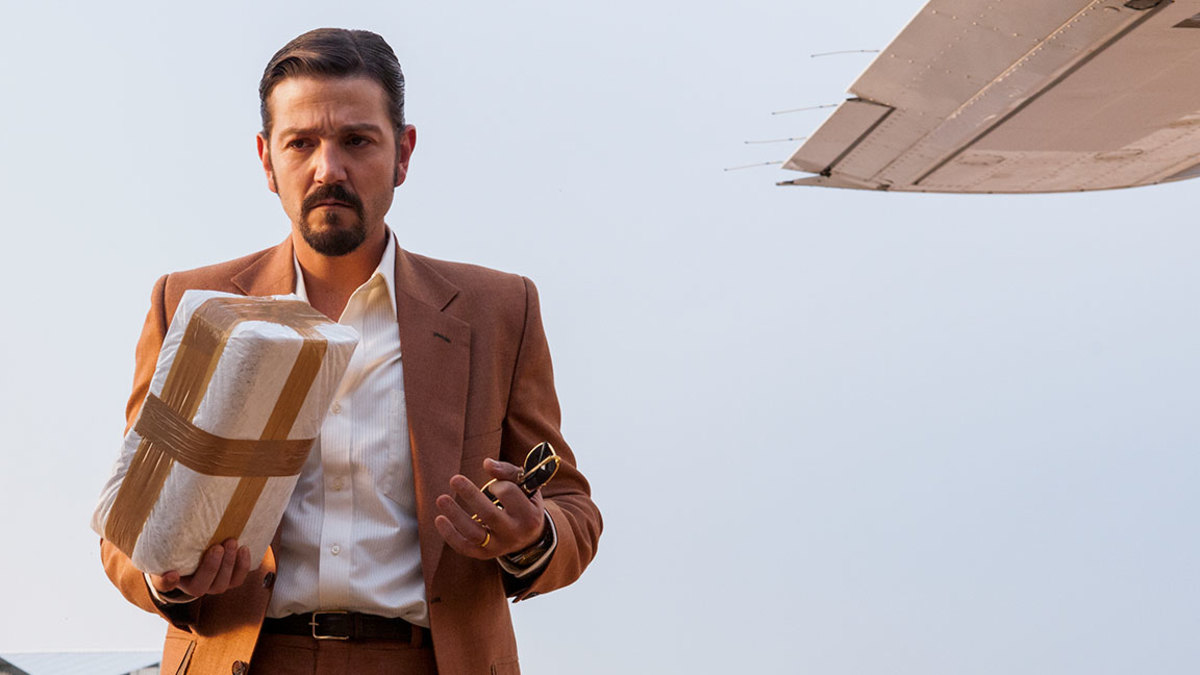 Season 4 of the hit series takes on a whole new story. Michael Pena and Diego Luna join the series about Mexico's first major drug cartel and the start of the drug war that is still raging on today.
Little Drummer Girl – AMC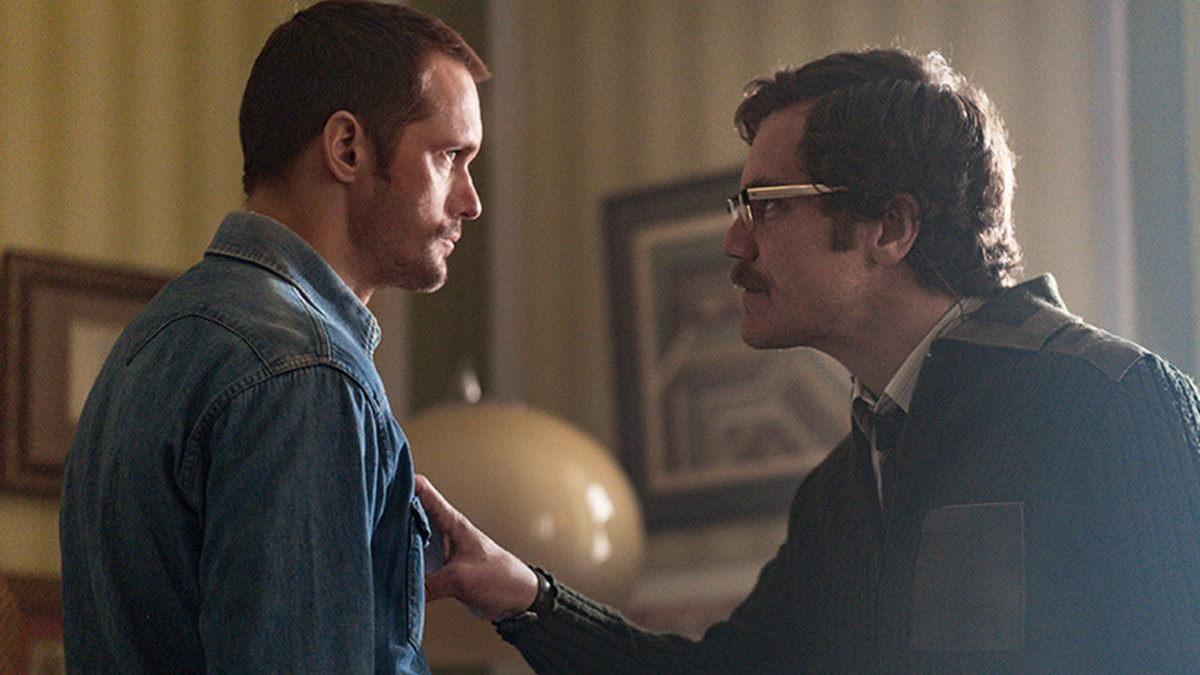 Based on the novel by John le Carré, this miniseries adaptation comes after another adaptation, the award-wining The Night Manager. This one stars Michael Shannon, Alexander Skarsgård, and Florence Pugh and follows an an Israeli spymaster who recruits an English actress to become double agent working on behalf of the Israelis to infiltrate a terrorist group.
Homecoming – Amazon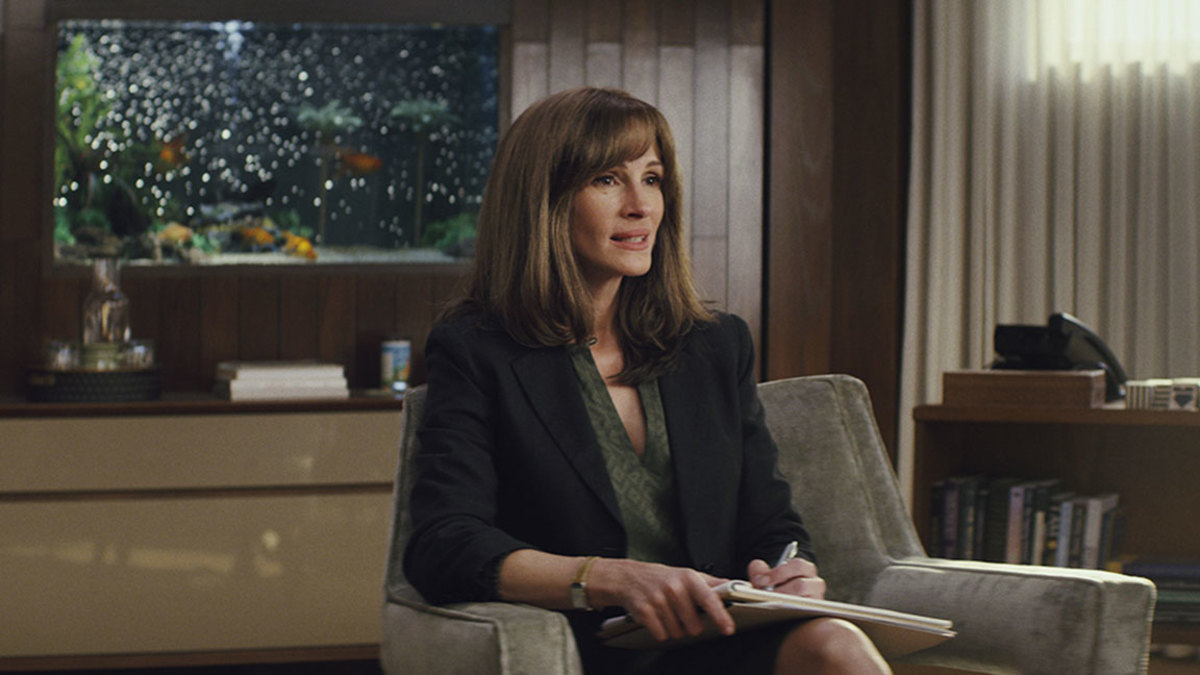 In her first-ever TV series role, Julia Roberts plays Heidi Bergman, a caseworker at Homecoming, a facility that helps soldiers on their transition back to civilian life. But there's a major mystery behind what's really going on at the facility. An added bonus? Episodes are all around 30 minutes long, making it for a perfect holiday binge.
Dogs – Netflix
This six-episode documentary follows different stories, all connected by the same theme: The relationship between humans and dogs.
Anchorman: The Legend of Ron Burgundy (Extended Version) – HBO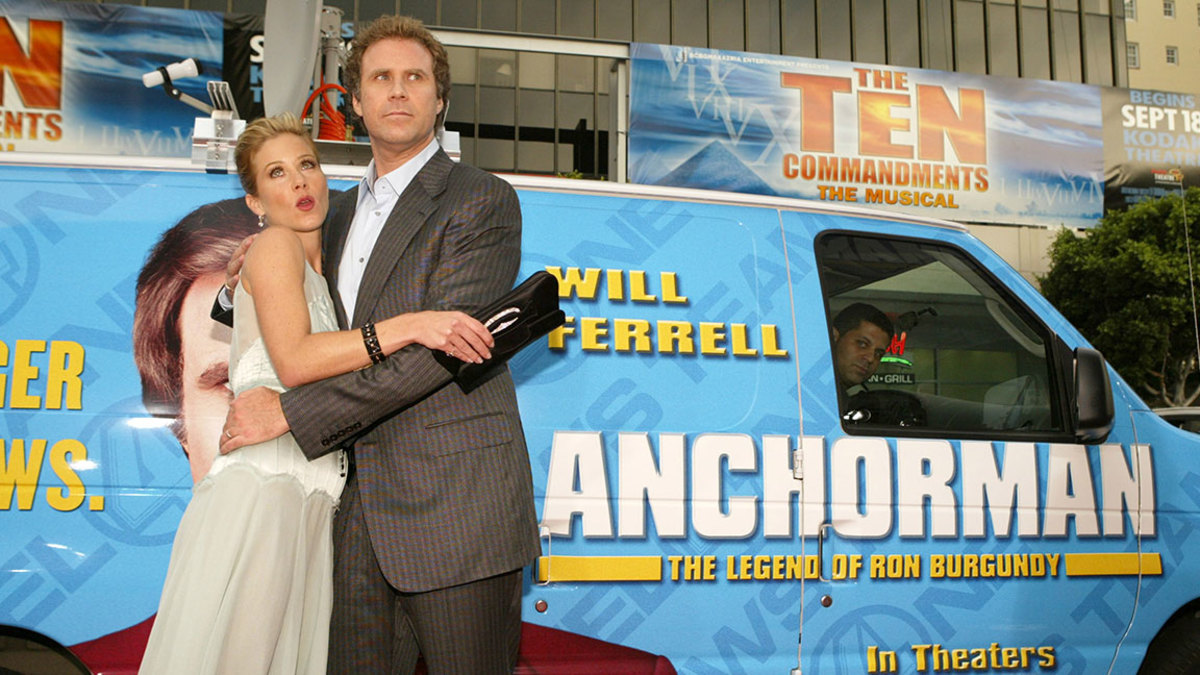 This classic comedy film is perfect to watch with family, or to wind down after a long day of turkey with friends.
24/7 The Match: Tiger vs. Phil – HBO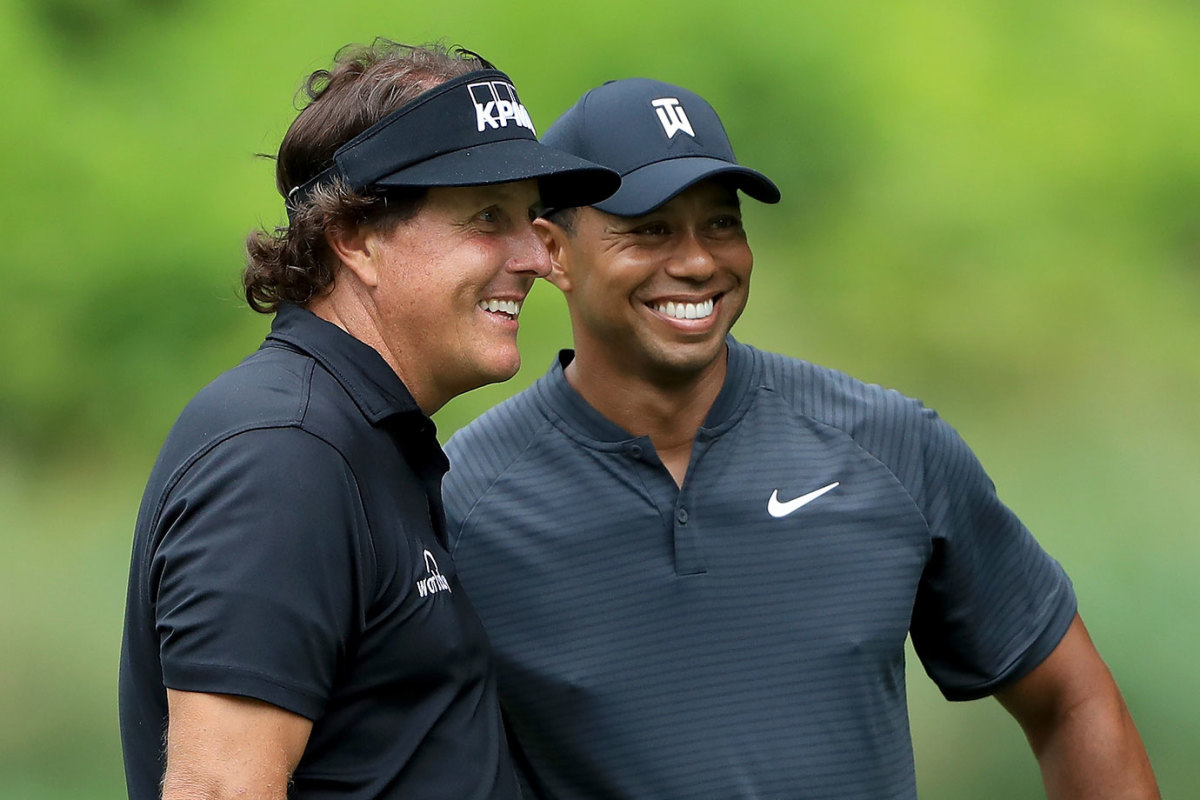 This sports documentary follows along Tiger Woods and Phil Mickelson as they get ready for "The Match." Need a guide to the battle between these two stars? Here's everything you need to know about the matchup between Woods and Mickelson—including how to watch, when it airs, and what type of golf will be played.
The Big Lebowski – Hulu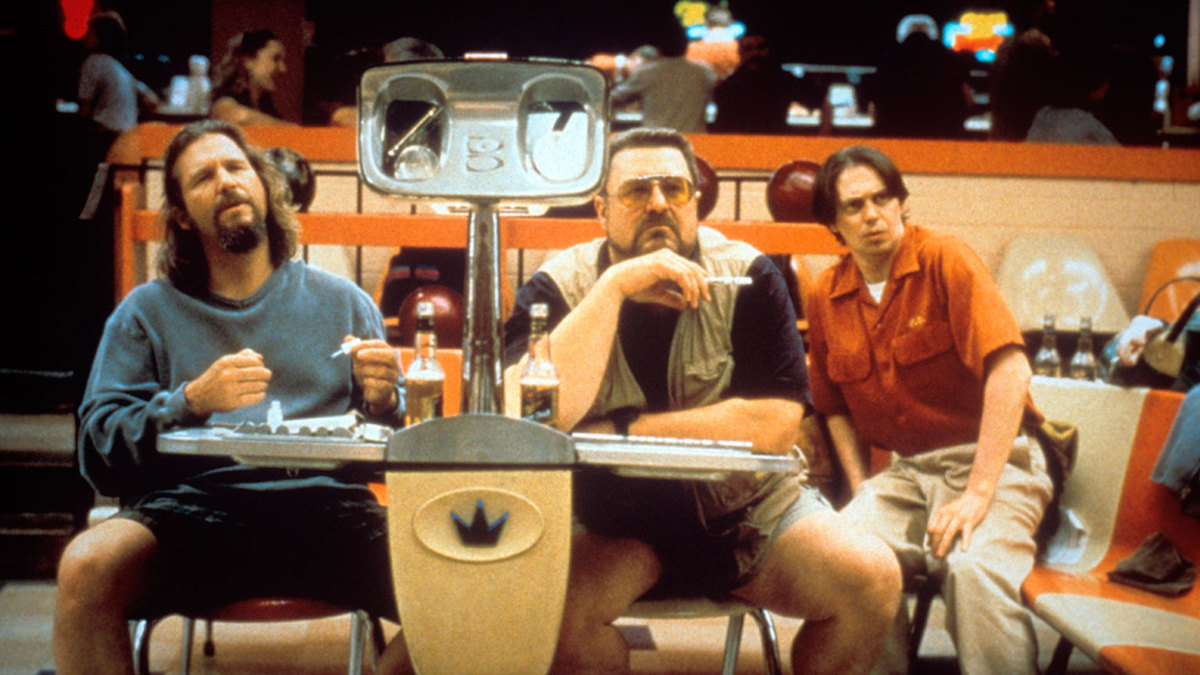 Sit back and relax with The Dude, one of Jeff Bridges' most iconic roles from his long career. This Coen Brothers movie is now streaming on Hulu, so if you've never seen it, now is the perfect time to watch. And if you have, watch it again, because it's a classic.
Friends – Netflix and TBS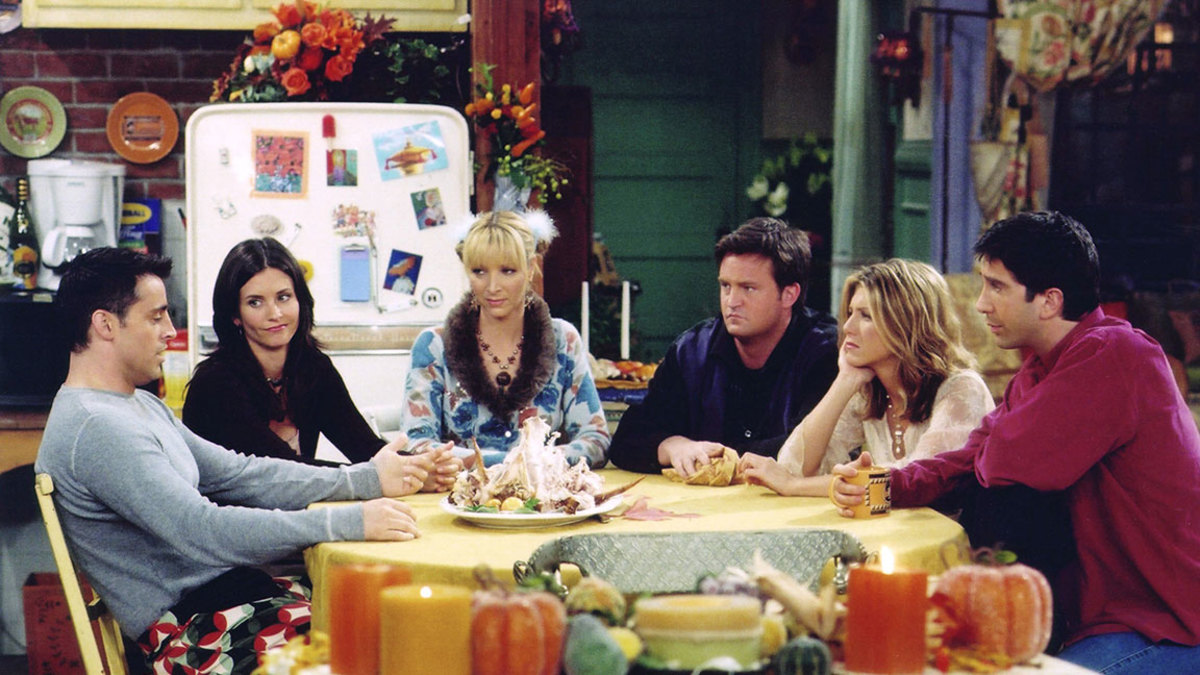 Friends has some of the most iconic Thanksgiving-related TV episodes in the history of television, and you can catch them anytime you want on Netflix. But if you're around the TV with family and have cable on, you can catch a huge marathon on TBS starting at 1 p.m. on Thanksgiving Day.
Pacific Rim: Uprising, 2018 – HBO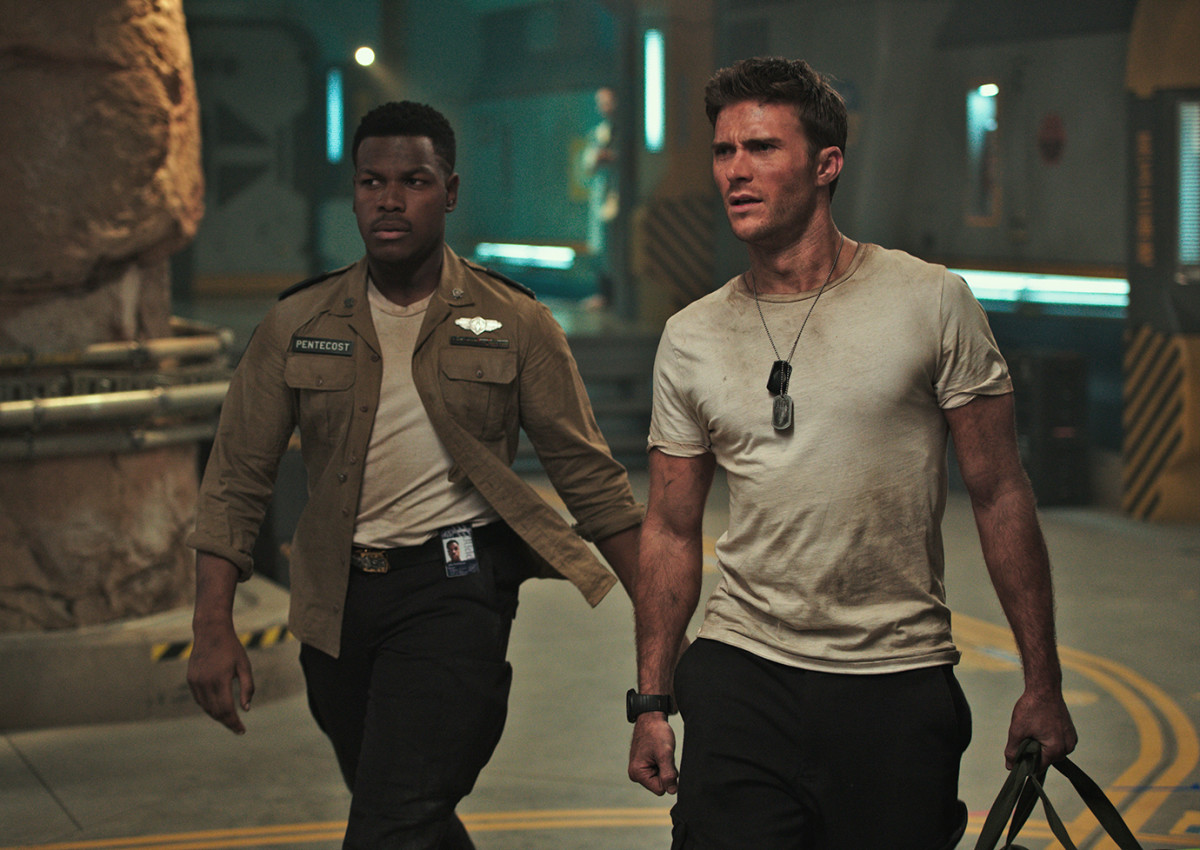 John Boyega and Scott Eastwood star in this big-budget sequel where robots battle mega monsters to protect the earth from an invasion.
Patriot Games – Showtime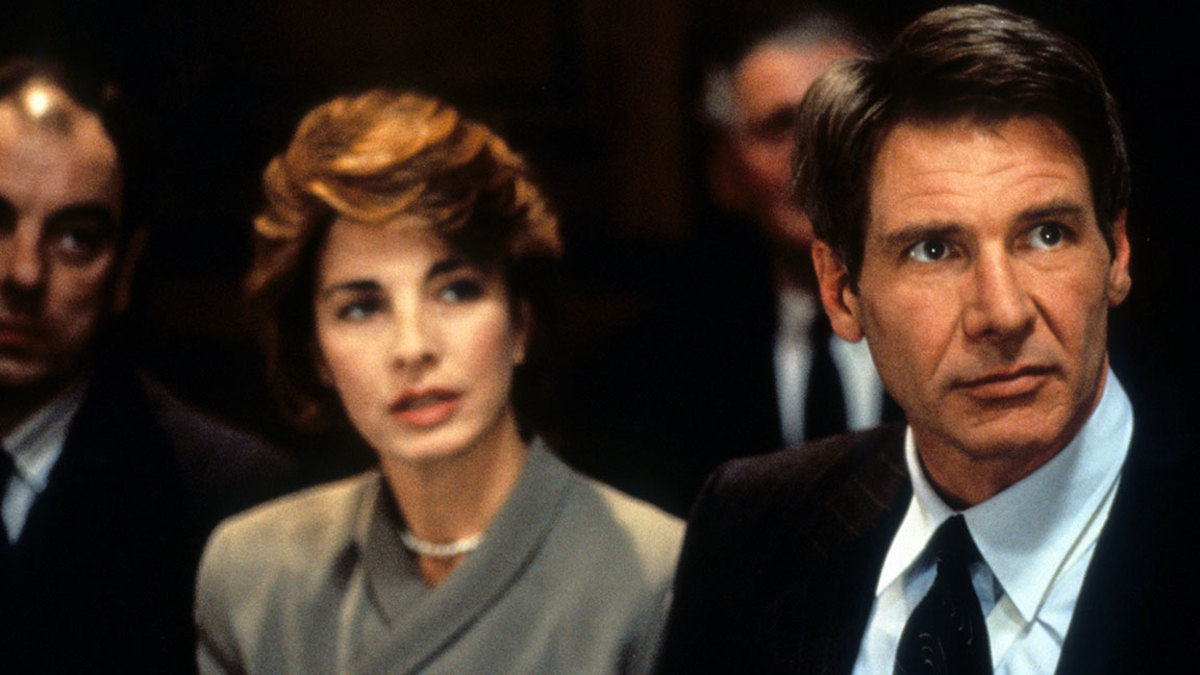 If you loved Jack Ryan on Amazon and want some more Ryan in your life, try this one with Harrison Ford. The actor took over for Alec Baldwin as the iconic character, and in this film he unravels a mystery following a terrorist attack in Ireland.
Escape at Dannemora – Showtime
This new series from director Ben Stiller follows two inmates as they escape from the Clinton Correctional Facility in Dannemora. The two go on the run with help from Tilly Mitchell, an employee at the jail. The show stars Benicio del Toro, Patricia Arquette, and Paul Dano in the main roles.
The Bourne Ultimatum – Showtime
Matt Damon stars as Jason Bourne in the third installment of the series based on the books by Robert Ludlum.
Planes, Trains & Automobiles – Starz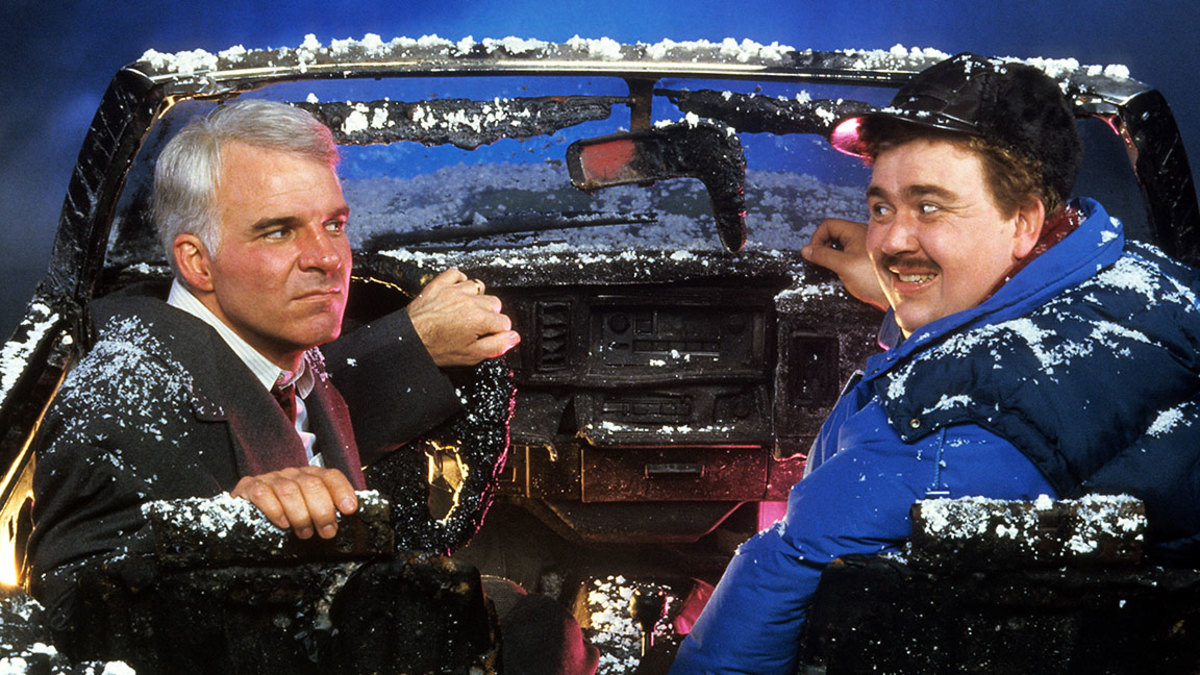 Fire up this holiday classic with John Candy and Steve Martin to get into the Thanksgiving spirit.
Ocean's Eleven (2001), Ocean's Twelve (2004), Ocean's Thirteen (2007) – Hulu 
In the mood for a heist? The entire Ocean's trilogy is now streaming on Hulu.
James Bond films – Hulu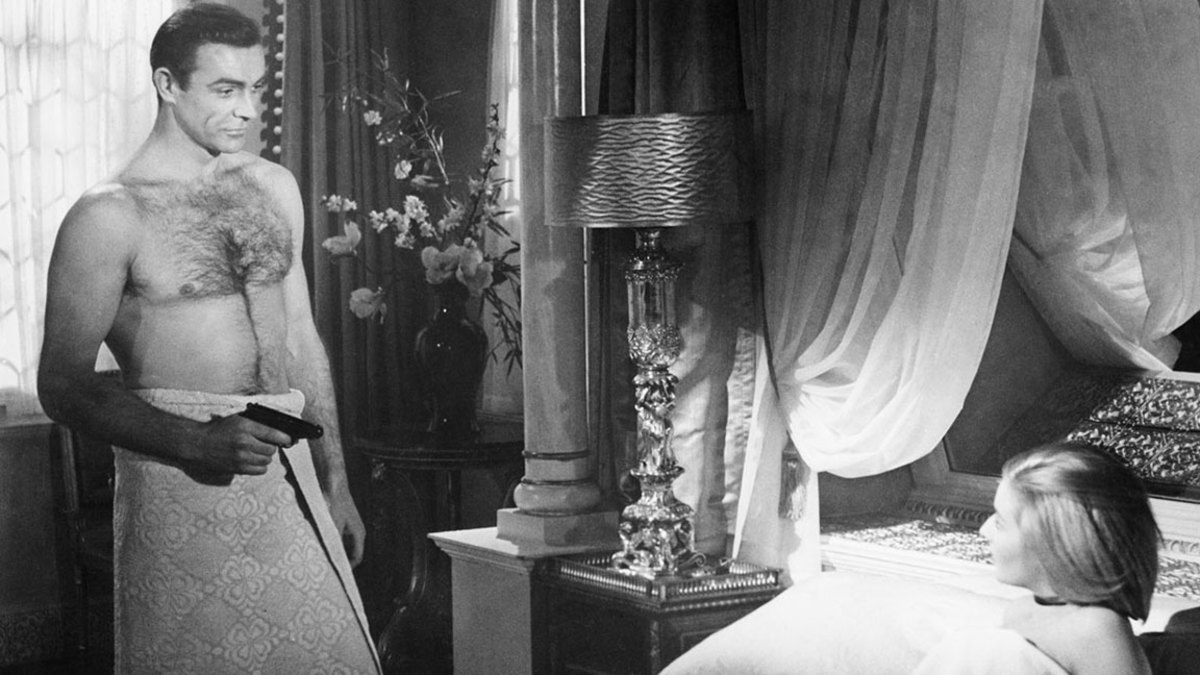 Dr. No (1962), Goldfinger (1964), Diamonds Are Forever (1971), The Man With the Golden Gun (1974), Goldeneye (1995)
The name's Bond, James Bond. If you want to tackle some international intrigue and spycraft, a bunch of James Bond movies are streaming on Hulu. Debate with family over who should play Bond next—we have a handy list of actors and actresses here—while you watch.
The Firm – Showtime
Tom Cruise stars in this adaptation of the popular John Grisham novel.
For access to exclusive gear videos, celebrity interviews, and more, subscribe on YouTube!