Billy Magnussen, star of the new movie Game Night, is sitting in a rustic tent browsing through a tall pile of board games. "Trivial Pursuit!' he exclaims. "Now this is a classic." The 32-year-old actor may have spent his early years a stone's throw away in Queens, but he feels more at home roughing it out somewhere outdoors. For now, this tented escape, complete with pine boughs and faux-fur-draped couches, at the Arlo Soho will have to do.
These days Magnussen doesn't have many chances to escape, as one of the most in-demand young actors in Hollywood. Just in the last few years he has stolen scenes in Ingrid Goes West, Black Mirror, and as Kato Kaelin in American Crime Story: The People v. OJ Simpson. His latest project involved getting paid to horse around with Jason Bateman and Rachel McAdams.
Most recently Guy Ritchie cast him in the upcoming live-action adaptation of Disney's Aladdin. The part was the opportunity of a lifetime, but it sadly meant exiting another role, as a member of USA's first ever Kok-Boru team at the World Nomad Games. The sport, originated in Central Asia, involves horse-mounted players attempting to score a goal with a goat carcass. Back in 2016, Magnussen and a group of friends traveled to Kyrgyzstan to compete against three other nations. They didn't win any medals, but they won the hearts of locals who admired their willingness to embrace an ancient part their culture. Men's Journal sat with Magnussen for a hilarious chat on his love of games that come out of a box—and his love of the games that are decidedly outside of one.
Since you guys had such a hilarious cast together, did you get to improve a few lines here and there?
The writers had made such a tight and amazing script, which was what drew me to the project in the first place, but when we were all on set together they molded a few things to our personalities. Lamorne Morris has a pretty amazing Denzel Washington impression, which I think found its way into the movie just because it was so good. It was great that they let us play around a little bit.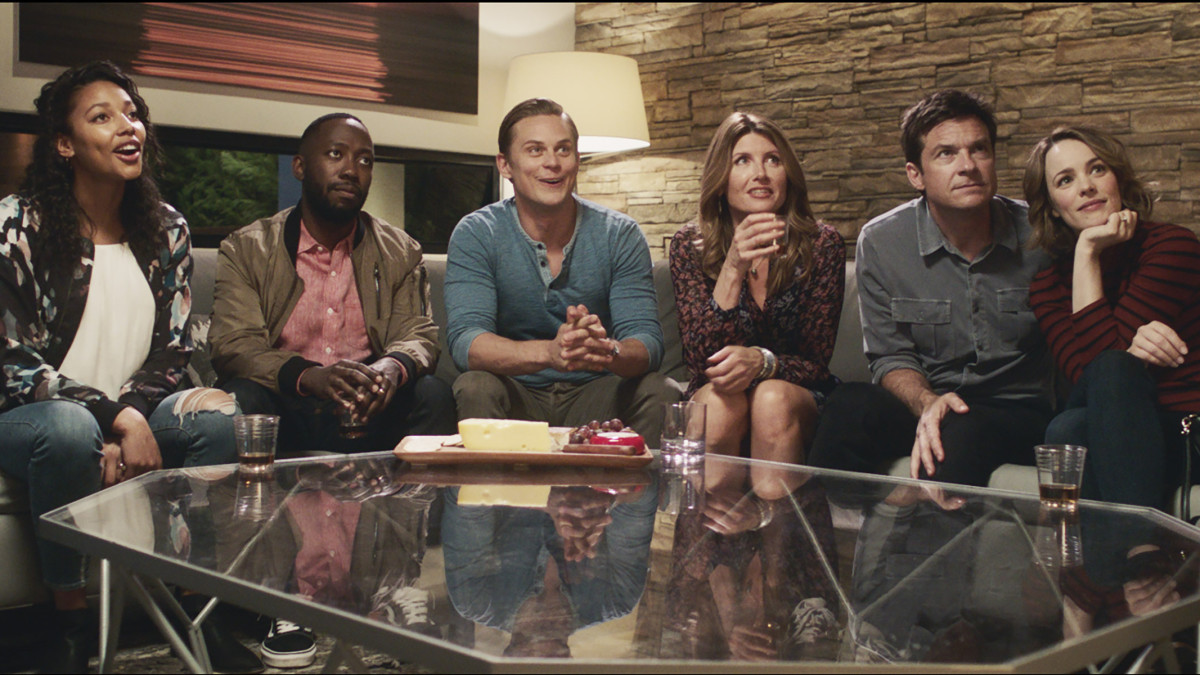 How was it working with Jason Bateman?
Jason has got to be one of the funniest guys out there, no doubt. It was hard not to laugh at every take. His delivery is so dry, you can barely tell when he's joking, and so you are kind of spending half the time wondering if it's cool to laugh. He is a truly talented actor to work with, because he manages to find the truth in every moment, even when it's ridiculous.
When is the latest time you had a game night?
My new favorite game is Betrayal at House on the Hill, which about six people can play. I love it because the game is never the same, it is always different, each time you play it. There are so many rules, but that is sort of what makes it so great. It is almost like Dungeons & Dragons because you spend the first half actually creating your own board. Then someone mysteriously becomes the villain, and things get started. It is a blast.
Where were you?
This was New Year's Eve, at a friend's place in Jackson, Wyoming. We got a group of friends together. It was the perfect setting because there was no wireless or any other distractions. It is hands down one of the most beautiful places. God's Country. It is just as beautiful in the summer, and you can just jump on a horse and go for a ride.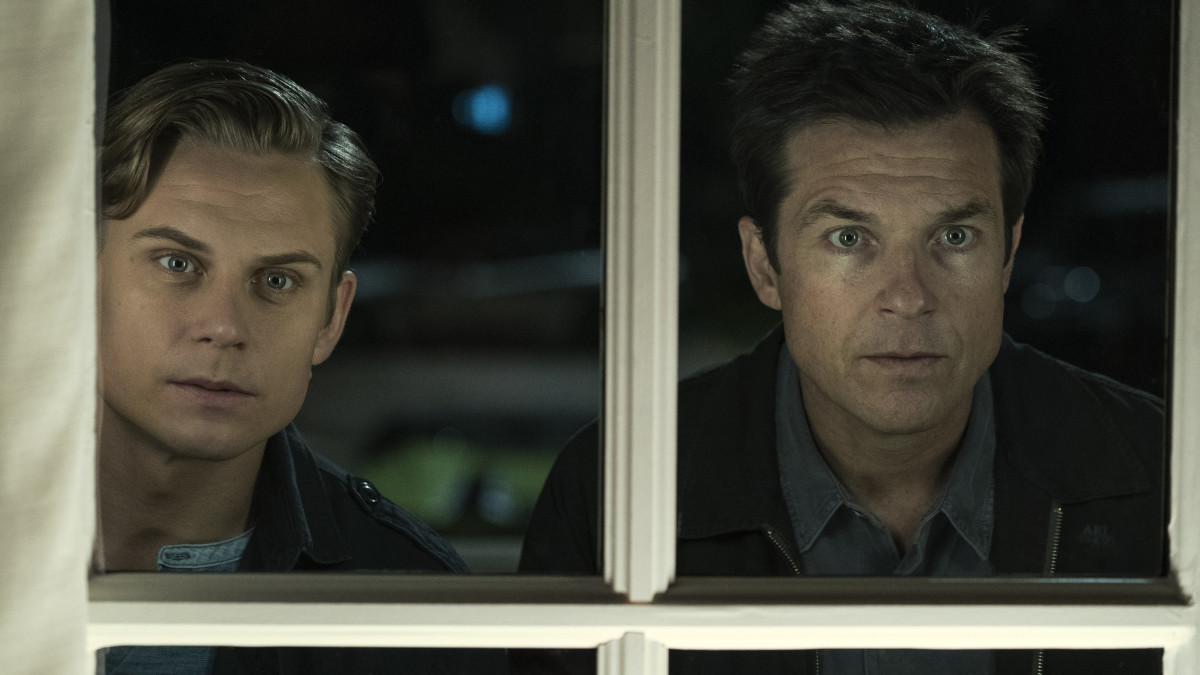 Speaking of horse riding, tell us how you ended up playing Kok-Boru in Kyrgyzstan?
It all started with my friend Creed Garnick, who I met when he was the understudy for me while I was doing Vanya and Sonia and Masha and Spike on Broadway. He called me out of the blue and said he needed a group of guys to go with him to Kyrgyzstan to ride horses and throw goat carcasses. I had been riding horses for a little bit at that point, training for my role in Into The Woods, so I had gotten comfortable in the saddle. Of course I had to say, "Sure!"
Can you explain what it is like to play the game?
I mean it is pretty hard to explain, so I recommend checking it out on Youtube or Google it as well. But it is basically like hockey on horses, or polo. The teams are four on four. The playing field is about the size of two soccer fields. The game involves you picking up the goat carcass off the ground by leaning off of your horse, and then you have to ride with it over to the other team's goal all while they are trying to stop you. The goat weighs about 70 pounds, I would say. Sometimes you get knocked off your horse and you just have to duck and cover and pray you don't get trampled.
What was it like working with their horses?
You are there in another country, so even your horse doesn't speak English. You have to learn what "Stop" and "Ram" is in their language. The horses have been trained to ram each other, but it is only allowed if you are within two meters of someone. These horses are warriors. They love these and respect these animals.
What was it like actually being there at the World Nomad Games?
We competed against China, Russia, and Kazakhstan. It was unbelievable. It was amazing to see these different cultures embracing each other, political differences aside. There were over 70 nations were there, and for some of them, we were some of the first Americans that they had met. It was so cool to connect with the people out there. They were amazing in how open their arms were to us, just because we were trying.
It sounds like it was a pretty crazy scene.
It was all very official and surprising. We had to go through the United States embassy, and we were there with people from the Peace Corps. Steven Seagal was even there in full body armor. I was bummed he didn't come say hello, but I guess he isn't looking for association with America these days.
Sounds like you guys were pretty outmatched, but did you score a goal?
Yep! I got a goal, and even though we didn't win, the other teams invited us to share the victory with them. I hope I get the chance to go back.
Game Night is out in theaters now.
For access to exclusive gear videos, celebrity interviews, and more, subscribe on YouTube!