Actor Aidan Gillen has had key roles on two of the most important television series of all time. As Thomas J. "Tommy" Carcetti on The Wire, and as Petyr "Littlefinger" Baelish on Game of Thrones, Gillen was front and center to history as those shows rose the ranks as some of the best of the best.
Between those two series and his appearances in films and TV shows like Peaky Blinders, The Dark Knight Rises, Queer as Folk, Bohemian Rhapsody, and King Arthur: Legend of the Sword, Gillen has seen a little bit of everything. But nothing he's done has been as unique as his new History Channel series Project Blue Book, which is executive produced by Academy Award winner Robert Zemeckis (Back to the Future, Forrest Gump).
Gillen stars on the series as Dr. J. Allen Hynek, a brilliant college professor who is recruited to help lead a new research project—Project Blue Book—by the U.S. Air Force. Based on the real-life clandestine operations and research into Unidentified Flying Objects (UFOs) and related phenomena conducted by the United States Air Force in the 1950s and 1960s, the show follows Hynek and Captain Michael Quinn (Michael Malarkey) as they go through real historic events and investigate some of the thousands of cases that involved UFO's.
"Delving into and reading the reports of alien abductions was quite something," Gillen says. "Some of these accounts are so detailed and strange, the circumstances so unlikely and the individuals involved so seemingly rattled, that you're left questioning whether its fantasy or if something serious is going on."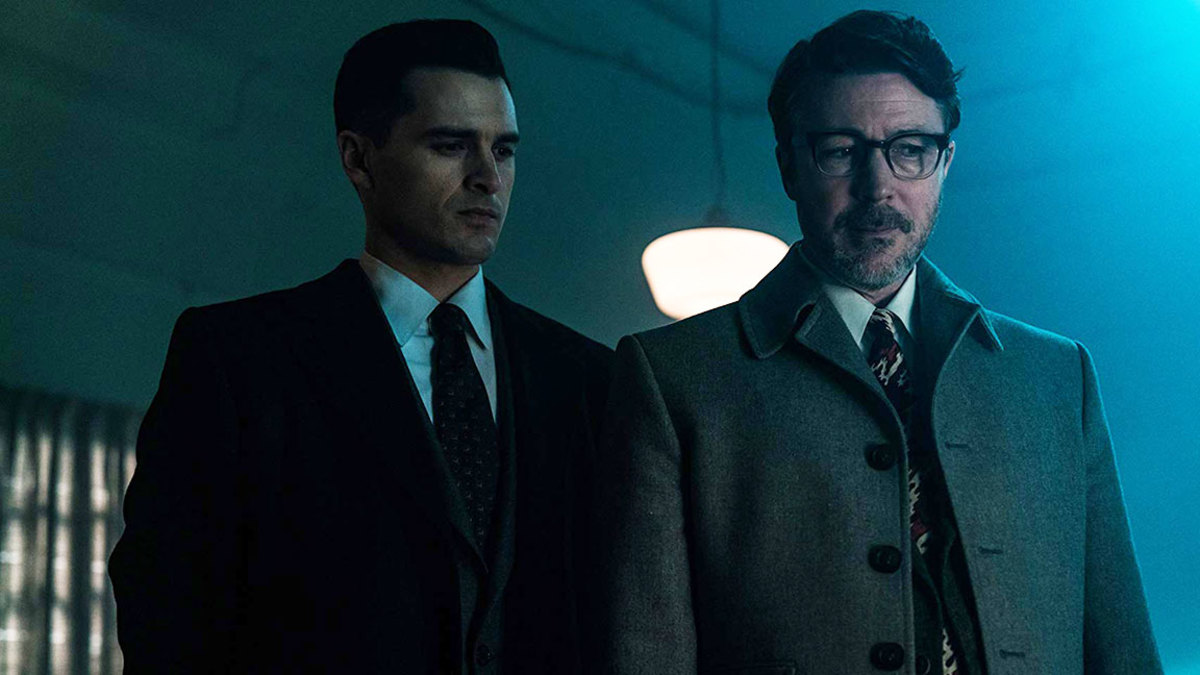 Gillen spoke with Men's Journal about preparing for the role as Dr. J. Allen Hynek, studying alien abductions and UFO theories, and what it was like to work on Game of Thrones for so many years.
Project Blue Book airs on the History Channel on Tuesdays at 10 p.m. ET, and you can catch up on full episodes at History.com.
What are you most excited about having worked on Project Blue Book?
It being seen! I enjoy the work itself immensely, even if it's a stretch sometimes, with long shoots almost every day. What makes it worth it is when people see it at the other end. The subject matter and time period were fascinating to me, so hopefully we've got some kind of seductive cocktail cooked up that viewers will enjoy.
What can you tell us about what fans should expect from your character on the show?
For starters, Allen Hynek is a real person who some will already be familiar with. He was a very bright and thoughtful family man and dreamer, and he was out on his own in this field of UFO study, which he more or less created. He's warm and determined and a little unsatisfied. Not to mention he wears nice hats and always has a great coat.
How is your role in Project Blue Book different from any other role you've done so far?
My role in Project Blue Book is quite different from almost everything I've been doing in recent years because in many of my other projects, there has been a lot of villainy and chicanery. I was actively seeking out something different and from the other side of that line but still with some enigma as that's something you always need a bit of.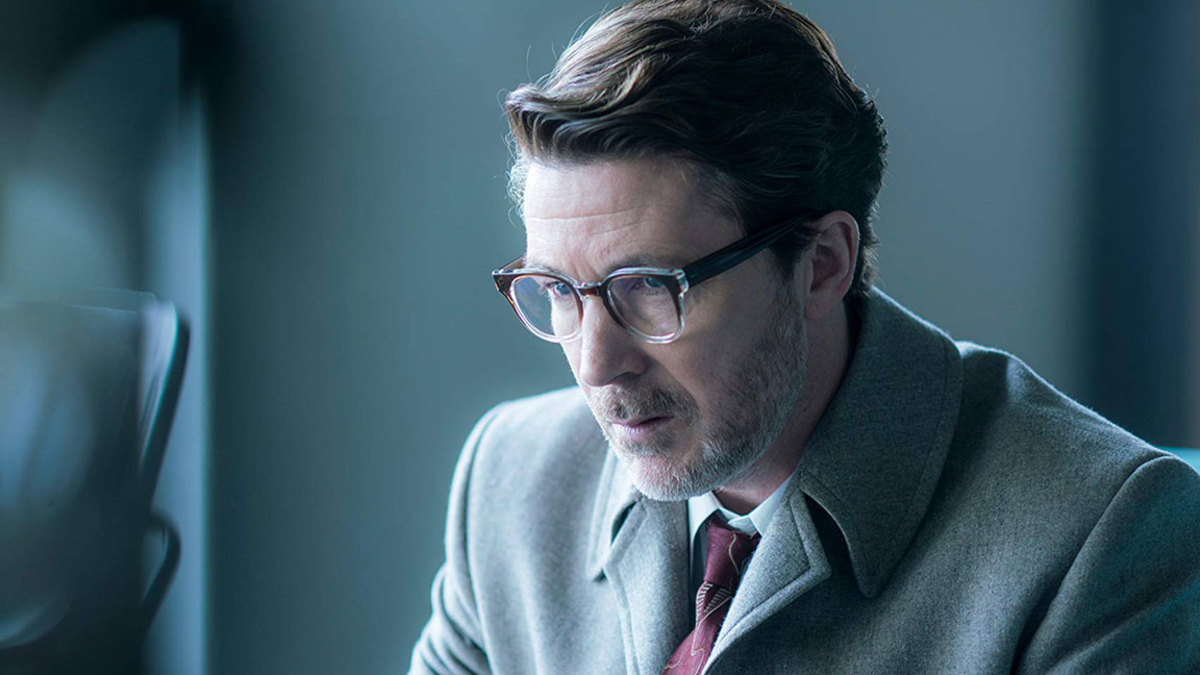 What did you learn that was most shocking or surprising while working on the show?
What is there to be gained by making up a story like that and sticking to it for the rest of your life despite ridicule? And of course, what if it really happened? Also reports are still coming in from really credible witnesses such as commercial and military pilots, air traffic controllers, and beyond. There was a fascinating sighting reporter over Irish airspace a few weeks ago which was widely reported. It's really interesting subject matter to get lost in.
What kind of research did you do to get into your character and your role?
It usually begins with consuming everything that's available – books, videos, etc. — but that's particularly true if you're playing a real person who was known and on the record like Dr. J. Allen Hynek. I always find that really enjoyable. In this case, I found it even more enjoyable watching all of the movies associated with the phenomenon, from the cerebral sci-fi to the invasion of the space creatures in tinfoil suits. Then next, is the fun part of trying to find where you join this other person and can make it your own.
We are all huge fans of Game of Thrones and your work on the series. What was your experience like working on the show?
That experience was extraordinary. Still is actually. I'm normally not concerned about the scale of things, but when it's that huge and so many people around the world are plugged into the story on such a visceral level and you're a main player in the weaving of that tapestry you've got to acknowledge that. I enjoyed trying to make that fellow charming and confuse people a little and to always keep secrets in relation to what I was thinking in certain scenarios.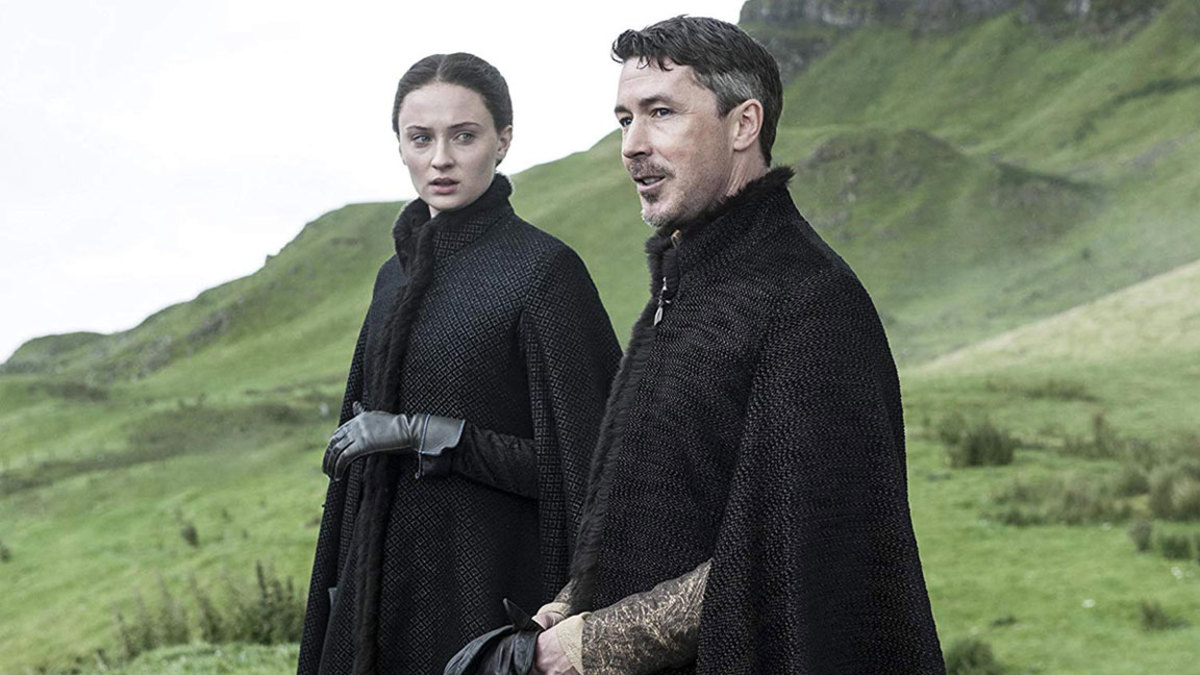 What do you hope people take away from watching Project Blue Book?
I hope it makes viewers think about our place in this infinite ocean of a universe where we are floating on a tiny island, I hope that they get some good yarns out of it, and get entertained and have fun and a little scared at times too. My character's job is to get people to tag along and consider all possibilities while remaining logical and grounded.
Did you do any physical preparation for your role? If so, how did it help you when you worked on the show?
There wasn't too much physical preparation required for this particular role, nor time to do much other than go to work, go home and learn lines. Under any other circumstances being based in Vancouver in the Winter for shooting, I could have made any excuse that a 1952 college professor/astrophysicist role required snowboarding on the weekends but unfortunately, that was not possible. Broken wrists don't suit a tight schedule.
What did you most enjoy about the period-era setting of the show? Did it help you get into character?
Absolutely. When things go right in those departments – costume, art direction, cinematography, etc. – it makes everything really easy. All you have to do then is walk in and say the words. Props were particularly fun on this series and that team really made it work for us actors. Also, the effects team was really on it and inclusive with opinion and decision making.
What was the most challenging part of preparing for your role on Project Blue Book? What was the most rewarding?
The most challenging thing on this project is volume related. Michael Malarkey, who plays my partner Captain Quinn, and I were always working. Whenever we were not shooting, we were learning lines for the upcoming scenes. I can hear people saying "Well, is that not what actors do?" to which I would say, "fair point". But the rewarding thing is actually doing all of the work and, of course, the occasional donut from craft services at the end of a day.
Do you have any other projects coming up that you'd like to tell us about?
I am almost finished shooting season 5 of Peaky Blinders where I play the character with by far the best name if not the best hair in the show; Aberama Gold, the gentleman gypsy.
For access to exclusive gear videos, celebrity interviews, and more, subscribe on YouTube!