After appearing as the iconic Littlefinger on Game of Thrones for many years, actor Aidan Gillen is building another interesting role on the History Channel series Project Blue Book. Starring as real-life astrophysicist and professor Dr. J. Allen Hynek, Gillen gets to explore some of the most fascinating—and mysterious—moments in United States history.
The show is executive produced by Academy Award winner Robert Zemeckis and follows Hynek as he helps lead a new research project—Project Blue Book—by the U.S. Air Force alongside Captain Michael Quinn (Michael Malarkey). The two investigate some of the many cases that involved UFO's through the 1950s and 1960s, some of which people may know, and some that people haven't ever read about before. Gillen stars alongside Malarkey, as well as Neal McDonough as Brigadier General James Harding and Michael Harney as Major General Hugh Valentine.
This season on Project Blue Book, Hynek and Quinn go deeper into their investigation to reveal what's really out there. Who's ready? 👽 🛸 #ProjectBlueBook pic.twitter.com/JsljXXzSm2

— PROJECT BLUE BOOK (@HistoryBlueBook) January 22, 2020
After digging into some wild and mysterious cases in Season 1, the new season of the show is about to blow things up even more with bigger mysteries and fascinating cases. Gillen says that this season is going to have some exciting moments that fans won't want to miss.
"It's already out there that we dive into the Roswell incident and Area 51 in the first few episodes, which a lot of people are familiar with and which is exciting for us for that reason," Gillen tells Men's Journal. "There's an episode in the middle somewhere that I can't talk about much but I'm very excited about where that brings us. I can tease that it jumps between Hynek at two different points in his career, a real low and a real high and I got to have my favorite day on set in that episode as did a lot of us on the show."
Project Blue Book airs on Tuesdays at 10/9c on the History Channel, and you can catch up on new and older episodes on the History Channel website.
Gillen speaks about building his character over two seasons, what's coming up on Project Blue Book, and the advice that's stuck with him.
What have you enjoyed most about playing this character and getting to explore this incredible history of the actual Project Blue Book over two seasons?
It's always good playing someone who's really clever, it makes you look smart. It's also been fun getting to play someone so central to the UFO culture that impressed me so strongly as a youngster. And what makes it cooler is that Hynek, who I play, is a real person and they're the most interesting types of people to play because their stories and life trajectories take turns that fiction writers may not even imagine. And for him to then take me into work at Project Blue Book as realised by our writers and designers and cinematographers all under the watch of our exec producer Robert Zemeckis is a dream.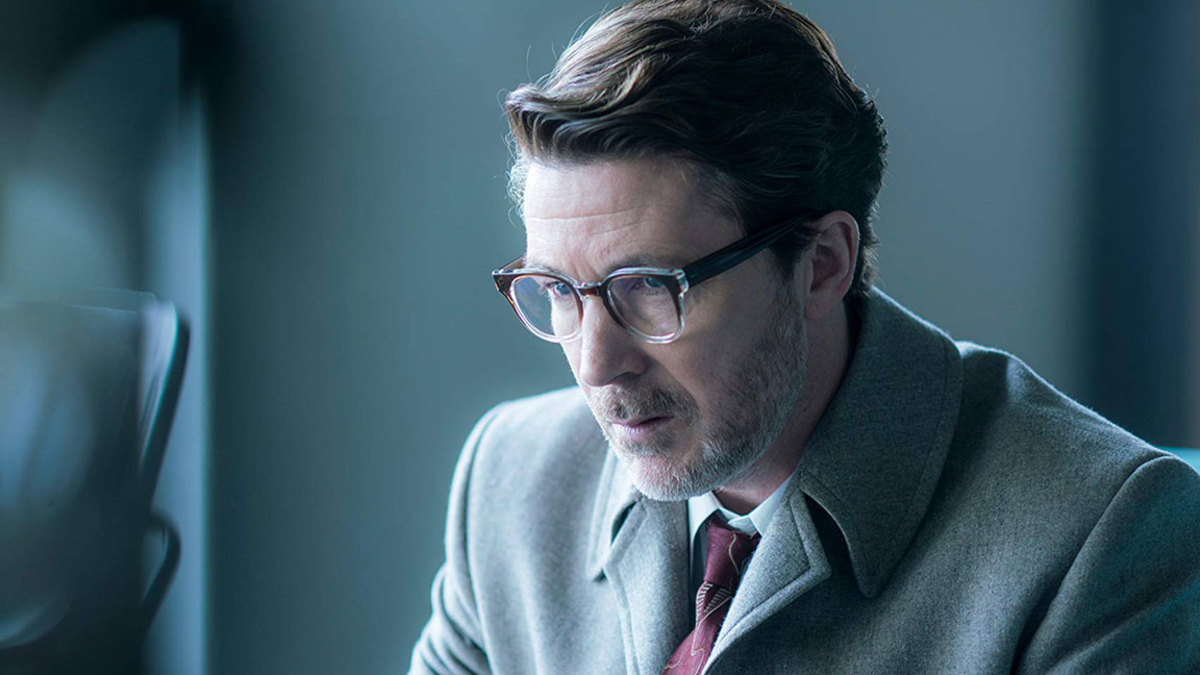 Can you tell us a bit about what's ahead for your character and what's coming up for him in Season 2?
Lots of treacherous sleuthing and fun back and forth with my partner Michael Malarkey in the course what we hope are ten more great episodes based on real reports and real events. I always love coming back to a second season of something knowing everyone on the cast and crew better, where we know what our strengths and weaknesses might be and tweaking it from there. The writers know us now better than before so can factor that in too. And as no one wants an easy ride they'd usually make things a bit harder as if you're not challenged things can start to flag.
Travel back in time with the cast of Project Blue Book ⌛️ pic.twitter.com/Dv0f3E0uxe

— PROJECT BLUE BOOK (@HistoryBlueBook) January 25, 2020
I know you did a lot of research for your character and your role when you started the series; how did your research and preparation change/evolve as you headed into Season 2?
Well there's less of it, thankfully, as I'm more or less set up now. I'm practical and will use the available time in the most valuable fashion, so the second time around priorities can be different. To be honest, once we start there's barely any spare time to do anything other than learn and work your upcoming scenes in between shooting whatever you're doing that day. Both Michael and myself were on set pretty much all day every day this season, which we shot fast enough even though looking at this show it looks like we've had loads of time (we didn't) and as scripts are coming in episode by episode it's about reading scripts, having some inspiration hopefully and learning words so you can forget them.
After the events in Season 1, what's most exciting to you for people to see coming into the new season?
It's exciting to see how we may have eased into something where we can take a little time now and then to take the foot off and see the characters have a few non-plot related moments of just, well, thinking. And apart from new stories which we've got loads to choose from, we have great guest actors coming in too. We had fantastic ones last year with real stars like Michael Imperioli and Graham Green and this time out we have among others Jerod Haynes, Colm Feore and JoBeth Williams – a lot of very cool and very talented guest cast joining this season. And the show is only going to be as good as the people working on it so I think we're in good shape with the likes of them folks.
You lead a deep and great cast on the show. What's it like working with this group of actors and being able to work on this show together for another season (and hopefully more in the future)?
Really great—everyone works their asses off, no divas, no latecomers, no bullshit. You will be looked out for and looked after by your fellow actor or crew member on this one. It's a very special set.
Do you have a favorite piece of gear or piece of tech that you got to use on the show season?
Not sure as this season is super techy for me in terms of gadgets. I have my sextant out again of course. The props team do sterling work on this and if it's not a gadget, then its perfect period sunglasses or cameras or whatever. I have two pairs of new glasses I'm excited about.
What's the best piece of advice you've ever received and how has it helped you in your career so far?
"You're not going to make it" really got me going.
For access to exclusive gear videos, celebrity interviews, and more, subscribe on YouTube!