Andrew Lincoln
isn't done with Rick Grimes just yet. Even though he's leaving
The Walking Dead
, the actor will return for multiple standalone movies that take place within the greater
Walking Dead
universe, according to
The Hollywood Reporter
.
This post was originally written in 2018 when the news about Lincoln's spinoff movies came out. Update: The Walking Dead comic is finishing, with creator Robert Kirkman confirming the news in July 2019. Read more here.
Note: There are spoilers below on the recent season of The Walking Dead, including the final episode Lincoln appeared in.
Lincoln has spent nearly 10 years playing Rick on the series, and he announced that Season 9 would be his last so he can spend more time with his family in England. But that doesn't mean he wanted to hang up his revolver for good.
That's where The Walking Dead chief content officer came in: Scott M. Gimple has been at the core of the Walking Dead franchise—which already includes the spin-off Fear the Walking Dead—overseeing an ambitious plan to continue expanding the universe.
"There is more story to tell and we'll be telling it," Gimple told THR in an interview. "The story of Rick will go on in films. Right now, we're working on three but there's flexibility in that. … Over the next several years, we're going to be doing specials, new series are quite a possibility, high-quality digital content and then some content that defies description at the moment. We're going to dig into the past and see old characters. We're going to introduce new characters and new situations."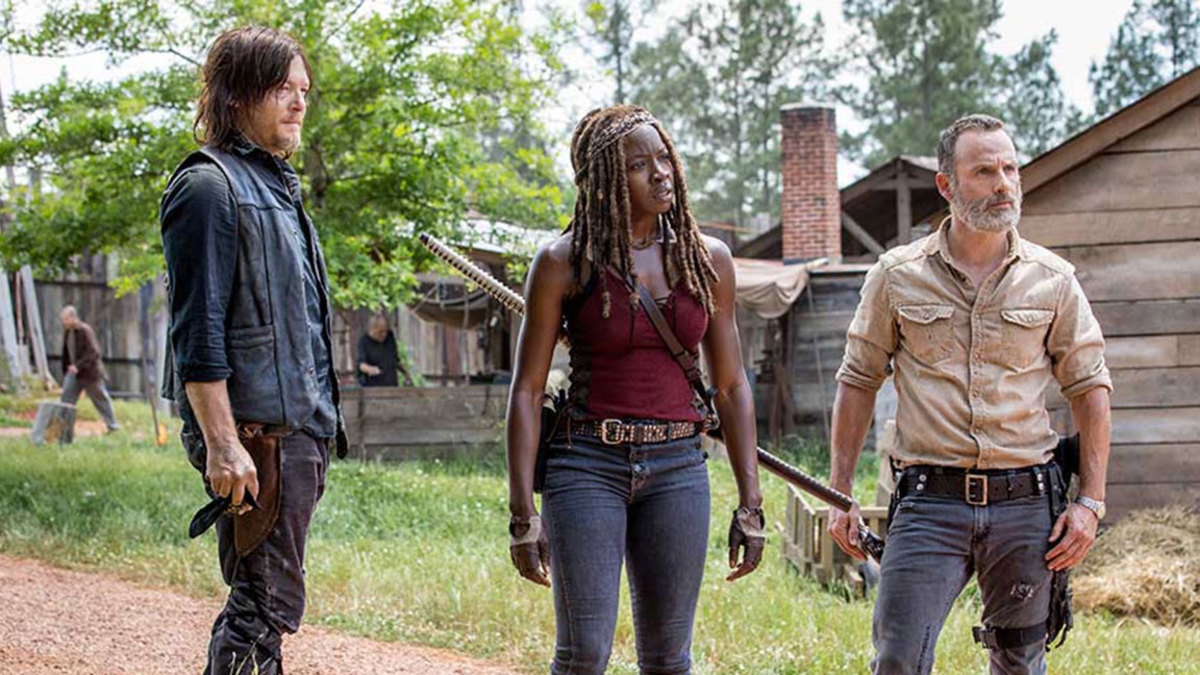 In Lincoln's final episode, the character of Rick is wounded, then rescued by a helicopter, although the destination is not revealed. One of the new feature-length movies starring Lincoln will likely follow his journey after being rescued. On Lincoln's final episode of the series, Rick goes through a fever-like dream where he gets the chance to interact with long-dead characters, like Hershel (Scott Wilson) and Shane (Jon Bernthal).
The next big surprise came at the end when it's revealed the storyline on The Walking Dead has jumped six years, and Rick's young daughter Judith is old enough to be killing zombies herself. In an ode to Rick, Judith wears the classic sheriff's hat he wore in the series.
The Walking Dead has been a major ratings hit over the years for AMC, and a big money-maker, which is why the network and creative partners want to continue expanding the property. In the same way the comic book series could tell side stories in the greater Walking Dead universe, the new digital and television content will do the same.
The first feature-length project with Lincoln is expected to go into production in 2019, according to the New York Times.