Jason Momoa
is ready to show the world he's one of
Hollywood's biggest badasses
. "I finally get to be on Men's Journal, now they want me because I'm Aquaman," Momoa says with a smirk. The rugged, rock-climbing, axe-throwing actor is starring as Aquaman in one of 2018's most high-profile releases, and based on
his performance in the trailers
, it looks like Momoa had a blast making the movie.
For Momoa's December 2018 Men's Journal cover story shoot, the actor showed off his climbing skills and even gave a few lessons on how to properly throw an axe.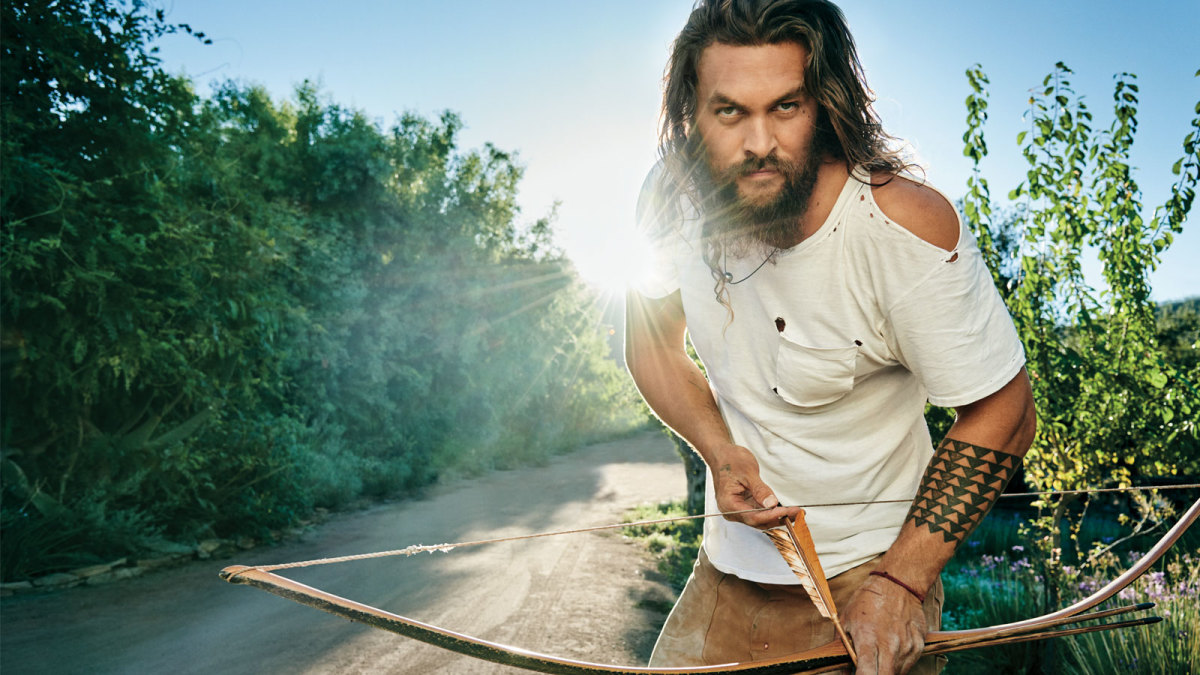 "It's fun, I enjoy it, it's better than doing horseshoes. The trick, is to throw straight, release early, and don't bend your wrist. People always bend their wrists, like they're throwing a football spiral or a baseball."
After playing some iconic roles throughout his career, including Khal Drogo on Game of Thrones, Momoa has found a character he truly relates to. "It's probably the character I've played that's most like me," Momoa says in his December 2018 Men's Journal cover story. "Like him, I grew up a huge outsider. I was just with my mother, he was just with his father, and I know what that's like, not having a parent around."
Aquaman is set for release on December 21.
For access to exclusive gear videos, celebrity interviews, and more, subscribe on YouTube!