Burt Reynolds, one of the American icons of Hollywood, died on Thursday at the age of 82. Representatives of Reynolds confirmed his death in Jupiter, Fla., according to Variety. At the time of the confirmation, the cause of death was not yet released to the public.
Reynolds starred in over 50 film and television projects during the course of his six decade career, including the long-running series Gunsmoke, as well as notable films like Deliverance, The Longest Yard, Smokey and the Bandit, Hooper, and Cannonball Run.
During the 1970s, Reynolds was one of the biggest movie stars in the world, and was considered by many to be the definition of an American man. Reynolds gained fame for his breakout role in the 1972 adventure film Deliverance, in which he starred as one of four friends setting out on a canoe trip in the wilderness before the whole adventure turns into a nightmare.
Reynolds told Men's Journal that making Deliverance was an adventure that changed his life, and was "the best movie" he'd ever done, although he admitted that "there wasn't a day that one of us didn't almost buy the farm" from canoes tipping over.
Reynolds starred in both action films and comedies over the years, and also worked in numerous dramatic films, including Paul Thomas Anderson's 1997 film Boogie Nights. That role brought Reynolds widespread critical acclaim, including an Academy Award nomination for Best Supporting Actor and a Golden Globe win for Best Performance by an Actor in a Supporting Role in a Motion Picture.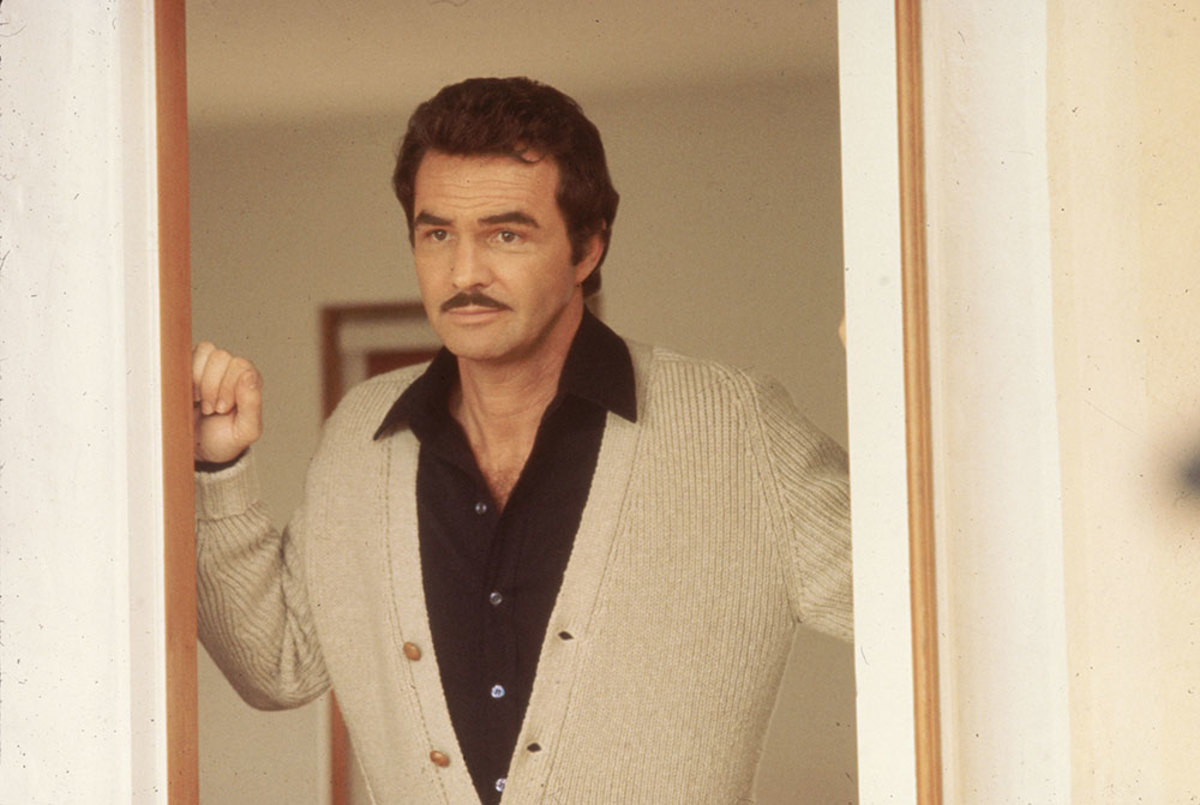 Reynolds worked consistently all through his career, and following his work in Boogie Nights, Reynolds appeared in films like Mystery, Alaska and the remake of The Longest Yard, while also lending his voice to video games and TV shows, including Archer, American Dad!, Robot Chicken, Grand Theft Auto: Vice City, and Saints Row.
Recently, Reynolds was cast in Quentin Tarantino's 1960's-set movie industry film, Once Upon a Time in Hollywood, playing the role of the real-life George Spahn. At the time of his death, Reynolds had not shot any scenes for the film, according to Variety. "My uncle was looking forward to working with Quentin Tarantino, and the amazing cast that was assembled," Reynolds' niece Nancy Lee Hess said in a statement to Variety.
Reynolds was born in Lansing, MI, in 1936, and later moved to Riviera Beach, FL, where his father served as the chief of police. Reynolds previously told Men's Journal that his dad was a tough guy: "Once at 3 a.m., he got a call and brought me along," Reynolds said. "There was a big fight at this famous bar that was just a real bad place. The guy in the middle of it was huge, but when my dad slapped him, he went down. There was an audible gasp because you don't go down when you get slapped, especially if you're 6-foot-5 and over 200 pounds. On the way home, my dad took his glove off, and he had brass knuckles inside. He said, 'You should always have a slight edge when you get some asshole.'"
Reynolds was a star athlete in high school and attended Florida State for football, where he eventually suffered a knee injury and later turned his interests towards acting. Back then, he likely had no idea how much that injury would change the course of his life.
Reynolds, who was married twice and was linked to numerous Hollywood starlets over his career, left Men's Journal with this advice about dealing with heartbreak. "There isn't any cure for it," Reynolds said. "Just try like hell to behave yourself and have some class." Wise words from a true Hollywood legend.
For access to exclusive gear videos, celebrity interviews, and more, subscribe on YouTube!