In the 21st century, we are more prone to career changes than ever before. Only 29% of us have any certainty about what we want our careers to look like, and some studies suggest that we'll have as many as 17 jobs spread across five different careers.
For some of us, those career changes will come about by choice. For others, they'll be pushed upon us by circumstance. Jay Austin, a sales extraordinaire and entrepreneur, experienced the latter, and he used it as an opportunity to reinvent himself and his career.
A former Division I athlete, Austin's world was turned upside down when he was forced to retire from Division l collegiate football due to a string of injuries.
"I grew up with dreams and aspirations to be a professional athlete. Due to some unfortunate circumstances, I was prevented from pursuing football any longer, and even other careers that I was thinking of—being a firefighter, possibly police, or military."
This is, unfortunately, a story that's all too common. Figures from a study by the RBC Sports Professionals group show that most professional sports have an average career span of under ten years, some even hover around the five-year mark.
"I spent 15 years of my life dedicating myself to this dream that I had. I've accomplished a lot. I was always a star athlete; I was one of four players on my high school football team that actually got a Division I scholarship."
Imagine spending that much time—more than a decade—working toward a goal, only to have it yanked away in an instant. It would be enough to make anyone feel lost and uncertain of what to do next.
But Jay Austin didn't let that happen. Instead, he took his experiences and used them to create a new, successful career for himself.
"I dropped all of that in a very small amount of time, and I made a decision. 'Hey, this isn't going to work out. We've got to do something different.' And I made that decision full-fledged and committed to it. And now, years later, here we are."
So, what did Austin do, exactly? He chose to invest in himself and his future, letting go of what he'd lost and starting something new.
"I had to bite the bullet a little when it came to spending more money on myself. It's easy to spend money on a car, it's easy to spend money on tangible things. But I ended up investing a lump sum of my college scholarship into personal development information I found online, which was very risky."
As it turned out, Austin made a pivotal choice that would shape the rest of his life. By investing in himself, he was able to develop the skills and knowledge needed to become a successful entrepreneur.
"I dropped out of college in my senior year on a full-ride scholarship, and I started planning out a different path with the current funds that I had. And it just ended up working out really well."
Studies like those by the British Psychology Society have found that a strengths intervention (investing in personal and professional development) has a direct positive impact on self-efficacy. Austin's story is the perfect example of how, sometimes, the best thing someone can do for themselves is to invest in their own development.
Fast-forward to 2022, and Jay Austin is hitting $200,000 revenue months with his business partner, Terrence Kruse. Their TikTok ad agency, Ads That Scale, has reached seven figures, thanks in part to the career Austin built for himself and the experience he gained along the way.
But it wasn't just investing in himself that led Austin to hit $3 million in sales between all of his ventures; it was his circumstances, too, and the way he responded to them.
"Due to the unfortunate circumstances that I went through, I developed a hardened mindset. Where normal bumps in the road would normally deter somebody off the road, or onto a detour, I just went straight through the detour. And I kept that mindset."
Sometimes, the best thing you can do in the face of hardship is use your experiences to fuel your drive. Austin did just that, and his success is a direct result of it.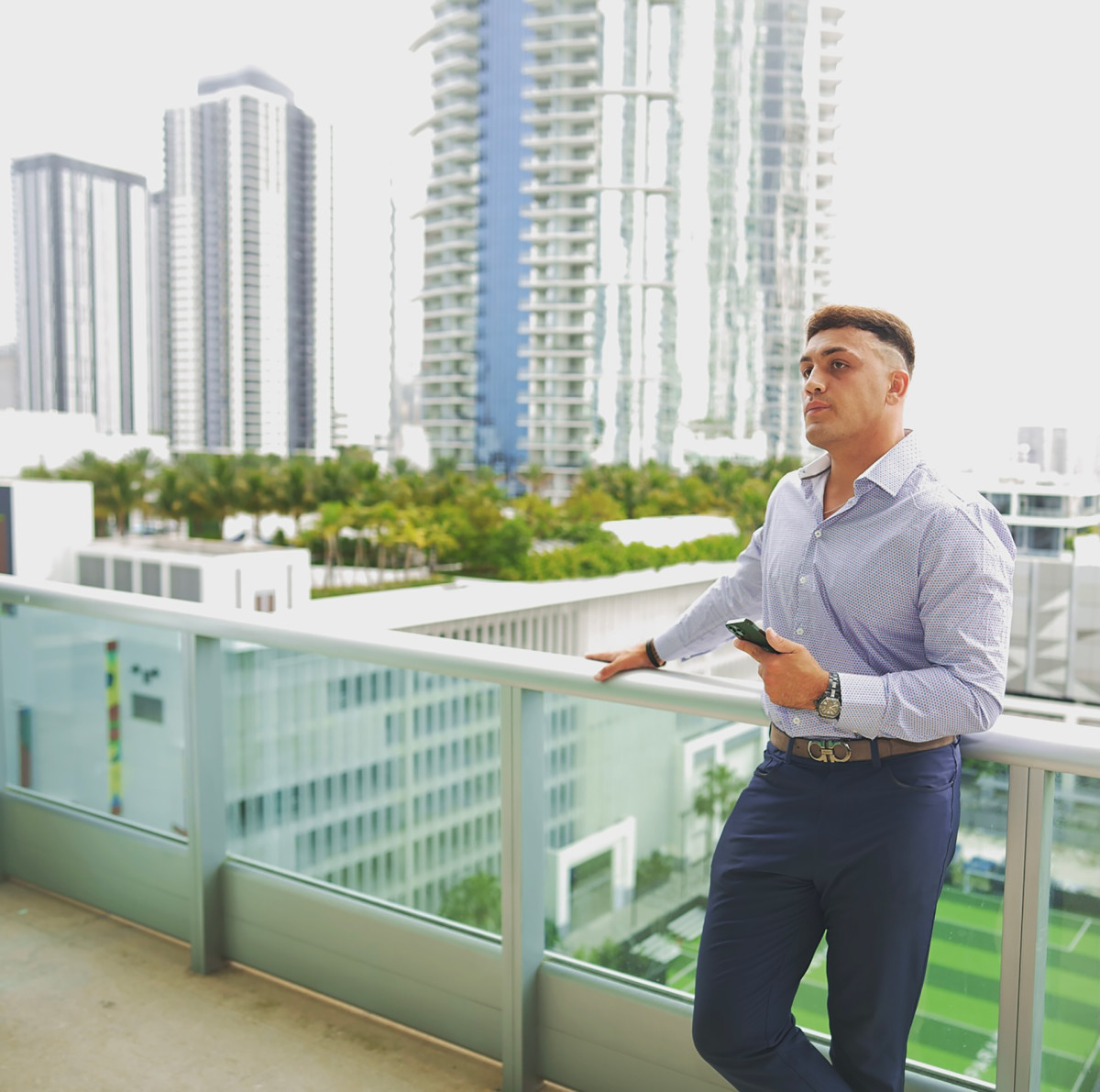 "A lot of bad things happen to good people. A lot of bad things happen to everybody. And it's your ability to analyze and adapt to those bad things that determine the outcome that you're seeking."
Have you had your own Jay Austin moment? Are you facing difficulties that seem insurmountable? If so, remember that it's always within your power to choose how you respond to adversity. You can let it defeat you, or you can use it as fuel for your journey to success.
"Oftentimes, the thing that pushes people to want change is the bad things that happen—the sicknesses, illnesses, the family problems, the financial problems, drugs, addiction, all that stuff. You get into a very somber mindset and want a better life."
If you are ready to pivot from your current situation and build a lucrative, enjoyable future for yourself, the first step is to find your motivation. What is it that's pushing you to change? Do you want to change? If so, how far are you willing to go?
"You have to want to live a better life. You have to want to make more money. You have to want these things first. That's the very first thing: you have to want change."
If you're not sure where to start, consider finding a mentor who can guide you along the way. Don't limit yourself to the things you're familiar with, either; be open to new opportunities or experiences. You never know where they might lead you.
"Business is a very bumpy road; it's like going on a gruesome hike," Jay Austin explains. "If you're trying to get to those heights in life—if you're trying to scale a mountain, or if you're trying to scale your life, or scale a business—get over the darkness and put energy into the light."
Now, Austin focuses on helping others achieve their personal and financial goals through a proven action strategy he's learned from his mentors such as Grant Cardon, Dr. Jordan Peterson, and other successful entrepreneurs within the online space. He has just released a mentorship program in which he guides you through all the fine details and steps he's gone through to become the CEO of a Million Dollar Business.
 Written in Partnership with Luke Lintz 
For access to exclusive gear videos, celebrity interviews, and more, subscribe on YouTube!