On the heels of the Cliven Bundy clan's acquittal for an armed standoff with the government, two new books explore their appeal and what it means in the fight for public lands.
CLIVEN BUNDY WAS late to his own party. When he finally strolled into the barn-like gymnasium of the Old Paradise School in Paradise, Montana, a beleaguered hamlet along the Clark Fork River, the aging crowd was breathless. Cliven had come on the invitation of Montana state senator Jennifer Fielder, a longtime militia affiliate who is also CEO of the Utah-based American Lands Council, a Koch brothers-backed lobbying group devoted to eliminating federal public land. About 200 people stood up from their metal folding chairs and clapped with reverence as the diminutive patriarch worked his way to the dais, taking a seat beside his son Ryan. Cliven sported a beige cowboy hat, jeans, and a western-style sport coat with a big white button on his lapel that read, "Not Guilty."
It was late January, and the Bundy clan had just beaten the feds in a doubleheader that left no doubt among supporters that providence favored their rebellion. They had forced Bureau of Land Management cops trying to seize Cliven's cattle into a retreat at gunpoint in 2014, and orchestrated the occupation of Oregon's Malheur Federal Wildlife Refuge two years later, and the feds had nothing to show for it but a pair of black eyes. Tonight was to be one stop on Cliven's victory tour, a launch party for the next chapter of the Bundy crusade to "take back" public land. The ongoing drama is also the focus of two new books.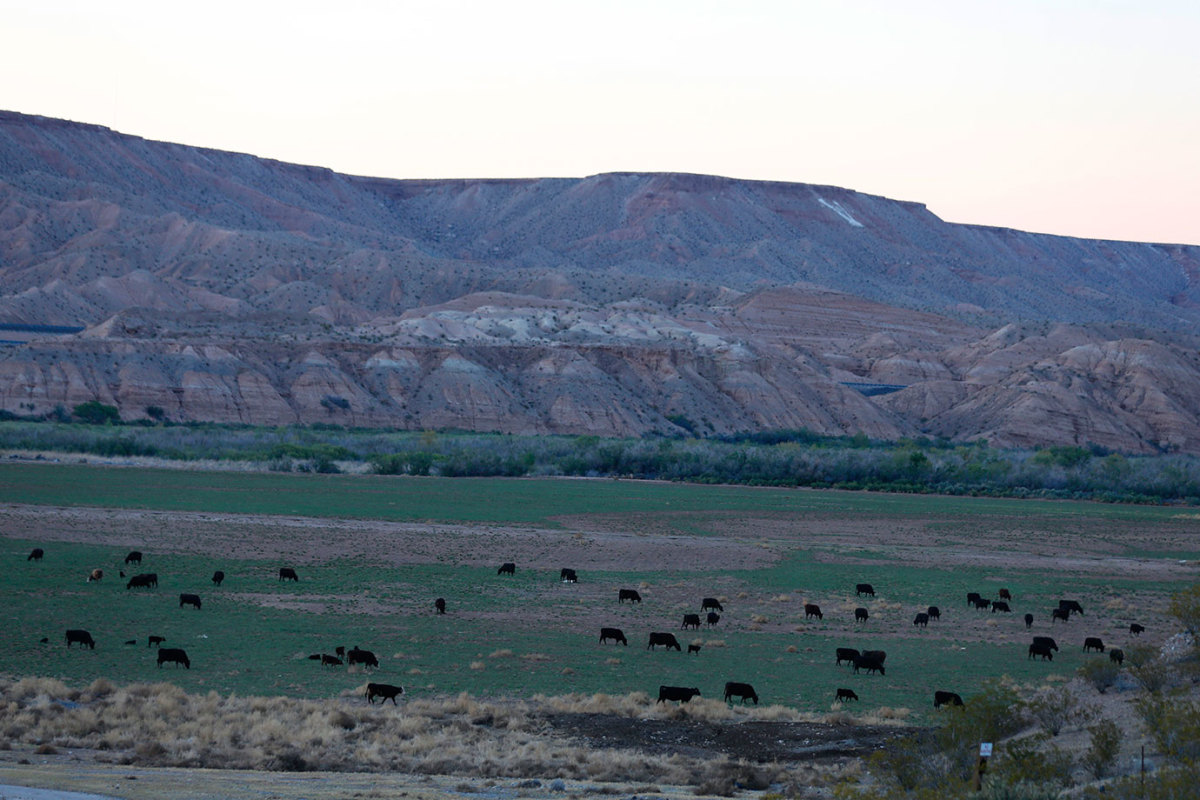 In Chosen Country: A Rebellion in the West (Henry Holt), author and journalist James Pogue attempts to tackle the maelstrom of bitterness, religiosity, fake news, and cultural decay that paved the way for the Bundys to go viral. Pogue spent two and a half years immersed in the Bundy saga, beginning in the immediate aftermath of the 2014 stand-off at the family's Bunkerville, Nevada, ranch and ending with a final 2016 interview with Ammon Bundy in the Portland jail where he was awaiting trial. The characters who show up to devote themselves to the Bundys' increasingly vague cause are a mash-up of cowboys, down-and-out gamers, ex-military militiamen, grandmotherly women seeking an outlet for their caretaking predilections, and full-on paranoiacs.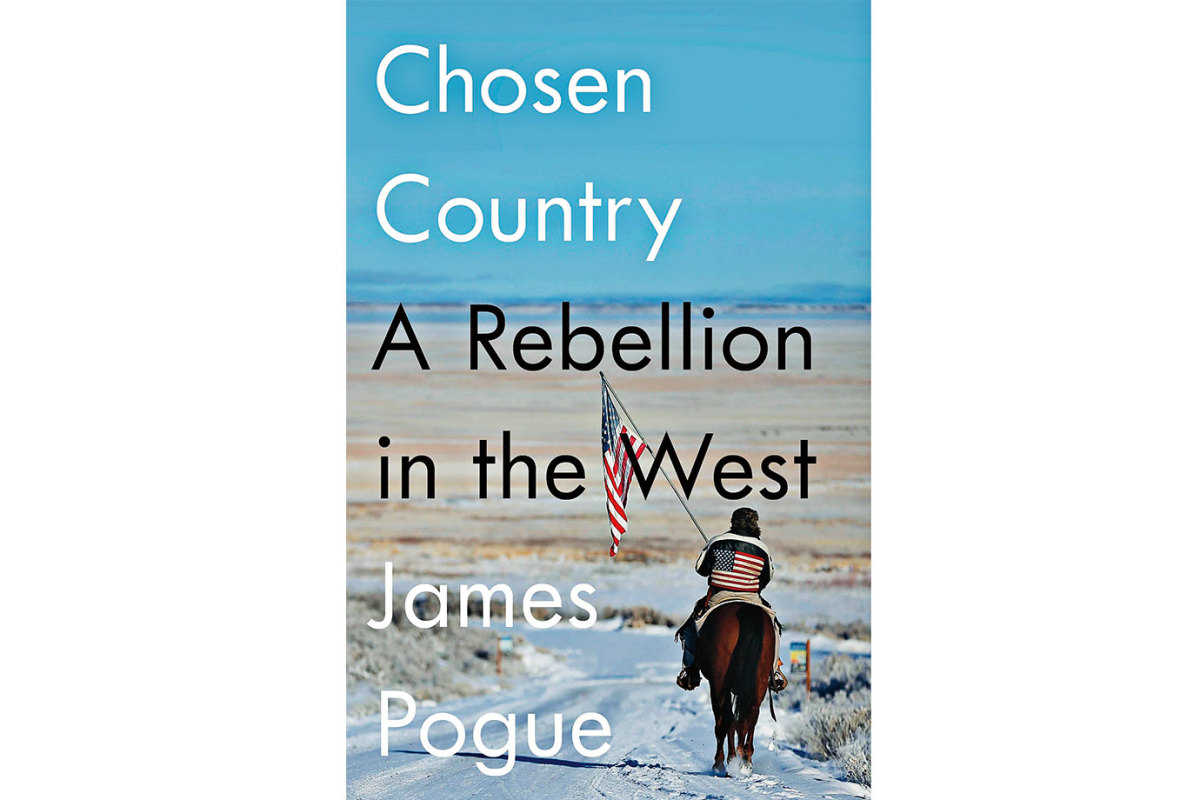 Wesley Kjar, a Mormon from a small town in Utah who was 31 at the time and who wound up as Ammon's personal bodyguard, tells Pogue: "I'm just a country boy with a sidearm. And I told myself at the very beginning—do not point a gun at a federal officer. But they said, 'Will you catch a bullet for Ammon?' and I said, 'Sure—I can be a bullet catcher.' "
"He'd barely even met the man," Pogue writes.
At first the Malheur seizure seems like a kooky shenanigan, but Pogue becomes convinced that the Bundys are on a fatal ego trip, animated by revelations from the Mormon heavenly father and a desire to expand their rebellion beyond Malheur at whatever cost: "There was something about seeing how quickly, in [Ammon's] presence, decent-seeming people who I enjoyed talking to could start thinking about becoming martyrs."
Ultimately, Pogue recognizes the Bundy clan and the people who flock to them as emblems of the "Great Basin state of mind."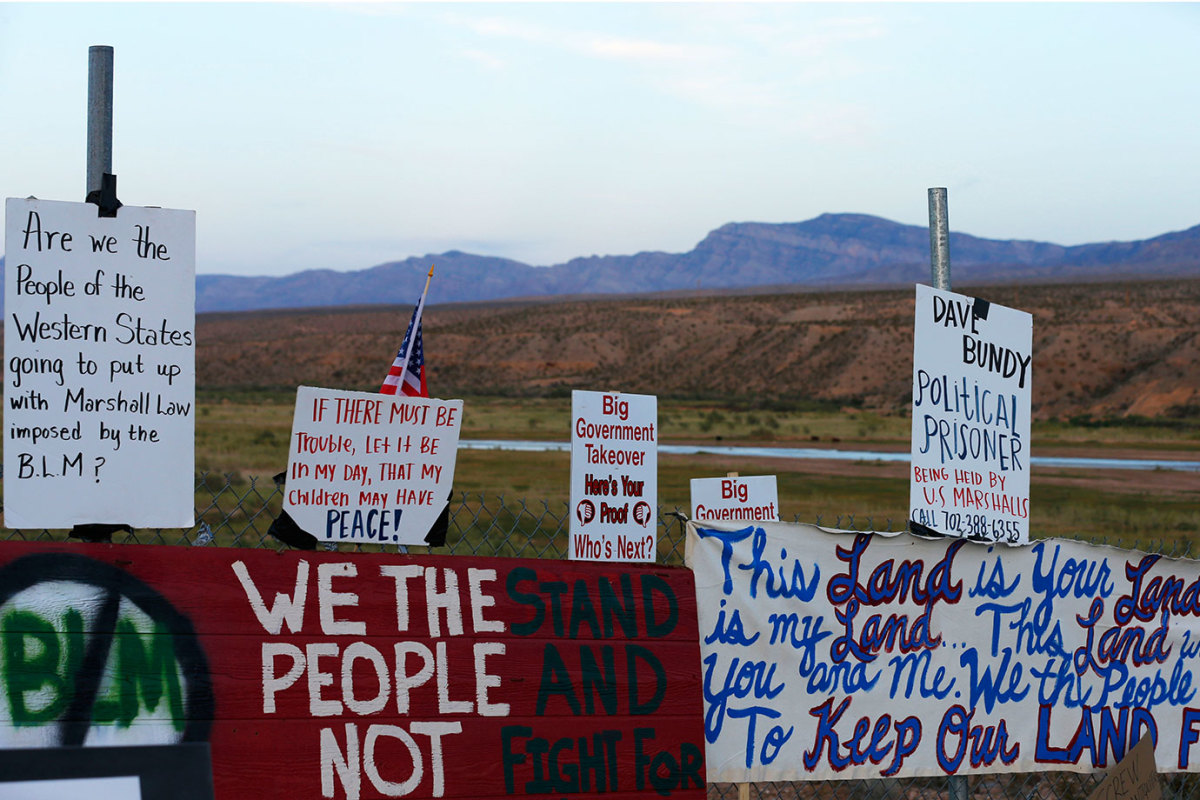 They are actual or ideological descendants of Mormons who settled the dry sagebrush country that stretches from eastern Nevada to the foothills of the Rockies. The Bundys may be religious zealots, but they're tough in a way that resembles the landscape, and for many of them the animosity toward the feds runs deep: The Mormons fled to the Utah territory and clashed with the Army soon after, and Zion has felt to them like occupied land ever since. For them, the issue of public lands isn't really about rectifying poor management, lowering grazing fees, or increasing the number of jobs from extractive industries. It's a matter of divine principle.
The followers that flock to the Bundys, then, should be seen more as wayward religious extremists than anti–public land crusaders. Among a cast of surprisingly sympathetic characters, none stands out as much as Kjar, with whom Pogue develops an enduring friendship. A champion wrestler from a good Mormon family, Kjar gets in trouble with the church for having premarital sex, which results in the church blocking him from going on his mission. At one point he tries to marry his girlfriend, but the church won't allow them to marry in the town's temple, a slight only a few degrees from excommunication. Bewildered and eager for redemption, Kjar learns about the Malheur occupation. "Wes hadn't so much discovered a new ideology as he had stepped up for one that had been swirling around him all his life," Pogue writes.
Like Kjar, many of the Bundy recruits are young men who may best be described as lost. It's those lost souls that Montana author Maxim Loskutoff draws haunting portraits of in his debut story collection, Come West and See (W.W. Norton). The stories orbit around an armed takeover of a fictional wildlife refuge that spirals into a bloody rebellion centered in a mountainous region known as the Redoubt.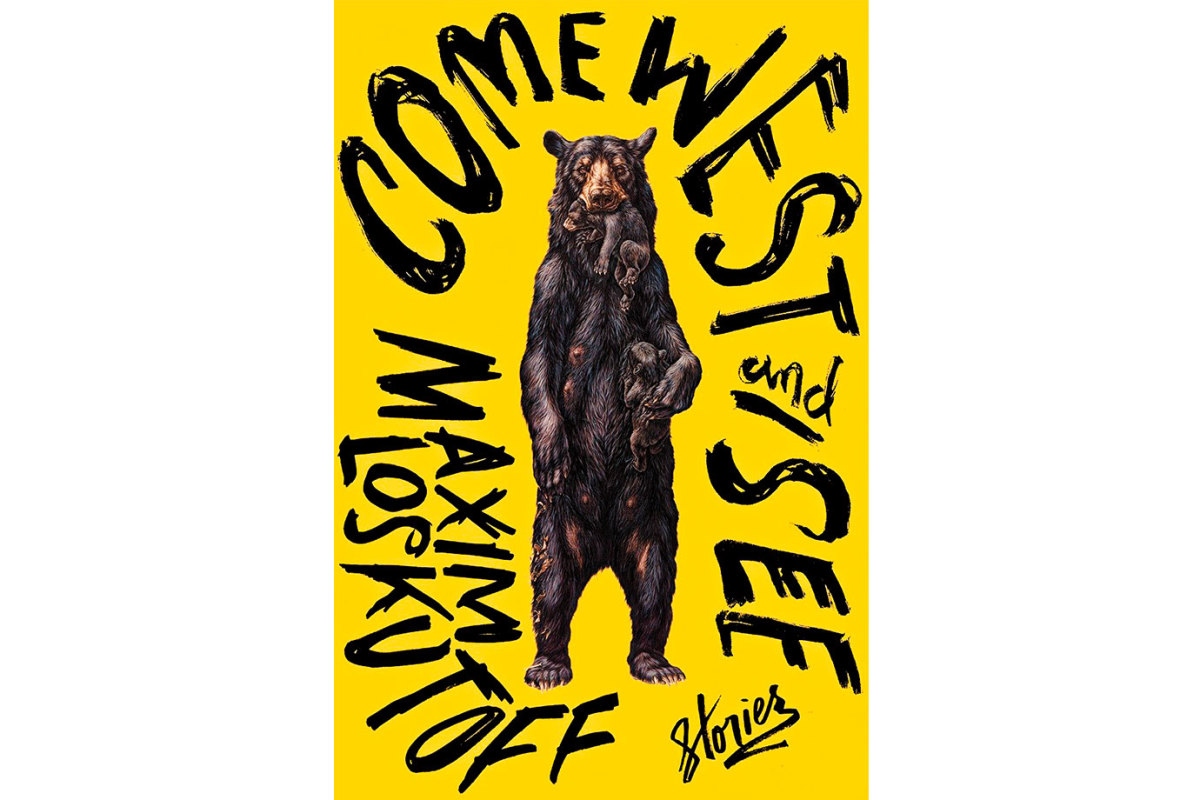 In "Umpqua," an unemployed logger's son named Russ drives with his girlfriend, Bun, to a hot springs. Russ has just lost a friend named Lonnie in the fighting at the Redoubt. He bickers with his girlfriend all the way to the trailhead, brooding on Lonnie's death. At the hot springs, Bun insists on skinny-dipping, which embarrasses Russ, partly because he's prudish and partly because Bun is a hefty woman and he's worried that the college boys from Oregon State who hang out there will make fun of her body. As it happens, two baseball players drop into the pool just as Russ' buzz is setting in. His manhood threatened, Russ mentions to everyone in earshot that his friend got shot the other day in a firefight at the refuge. "Took seven feds with them," he boasts. As a political debate heats up, Russ stews in his insecurity and fantasizes about the Redoubt, where there are "people standing up for themselves, not taking any more shit."
After being insulted, Russ contemplates taking a swing at one of the jocks but realizes he's outmatched. Humiliated, he storms off to the parking lot, leaving Bun behind in the pool. He fires up his car and pins the accelerator to the floor, ripping donuts until he flies off an embankment, destroying his car. When Bun catches up to him, he glares drunkenly at her, pointing at the twisted metal. "Look what you did to my car," he says.
Russ' outburst of self-destructive rage, spurred by a toxic sense of inadequacy, stands in for the cocktail of feelings that convince young men like the real-life Wesley Kjar to become "bullet catchers" for people like Ammon Bundy. Faced with a future as bleak as Russ', damn near anything sounds good.
Like Pogue, Loskutoff does not seem to hold the recruiting material for the Bundy army in high regard. They are losers and misfits, sunken-eyed chain-smokers and dudes who can't hang on to a woman. This last attribute is not accidental. In conversations with Loskutoff and Pogue, both told me that the moments they felt closest to sympathizing with the mindsets of the militia men and desperados they write about came at low points in their own relationships with women. The journalist Luke O'Brien drew the ire of a troll army after he wrote a story for the Atlantic about the neo-Nazi alt-right icon Andrew Anglin—and went out of his way to talk to the men who called to harass him. The shared thread between them was girl trouble: "There is some common pain that they are all expressing here in the most hideous fashion," O'Brien told NPR. "And it's the root of that pain that we need to address, I think, if we're going to fix this problem."
Perhaps the most tragic aspect of Loskutoff 's characters is that even as they are drawn into the psychological vortex of the Redoubt, they know—just as Pogue insists Ammon must have known—that the rebellion is futile. As I saw in Paradise, these men are not fighting for public lands so much as for respect. They have nothing to lose, and so they look for something, anything—even a cause they don't care about, led by unwavering fanatics—to believe in. In "Too Much Love," a heartbroken young man returns to his hometown of Riggins, Idaho, after his wife leaves him. In his absence, Riggins has become a major camp in the Redoubt. Drone strikes have everyone on edge, and the remaining rebels are a pathetic lot, perpetually drunk and devoid of a strategy beyond waiting to be smoked by a Hellfire missile.
"The Redoubt, the true West, where all the Indians were dead and we white men had finally gotten around to killing ourselves," the narrator wryly says to himself as he hears an owl hoot nearby. "I'd heard if you saw one in daylight it meant something precious was going to be taken from you. Luckily I didn't have much left."
As for Kjar, he's the only glimmer of hope in Pogue's Bundyland. Toward the end of the Malheur standoff, Kjar comes to the conclusion that Ammon is recklessly playing with people's lives. After agonizing for days, Kjar decides to leave. "For the first time in his life," writes Pogue, "he was, as Ammon would have said, taking a stand."
For access to exclusive gear videos, celebrity interviews, and more, subscribe on YouTube!