Michael B. Jordan is ready for another round as Adonis Creed. Three years after the first Creed hit theaters, Jordan and his muscular physique are back to throw some punches with Creed 2.
Jordan is starring in Creed 2 alongside Sylvester Stallone, who is returning as the iconic Rocky Balboa, the famed boxer and mentor to Creed. In the new film, both Rocky and Adonis will be in for the biggest matchup of their lives as Ivan Drago (Dolph Lundgren), who returns to the fold after appearing in Rocky IV, bringing his son Viktor (Florian Munteanu) to challenge Creed in the ring.
When the story picks up, Creed is dealing with newfound fame and responsibilities in the boxing world, and that's when the challenge from Drago comes in. For anyone who hasn't seen Rocky IV, Ivan Drago is the man who killed Creed's father Apollo in a boxing match. Now, Creed will have the chance to get some revenge.
The intense trailers for the film set up the dramatic fight—and also showed off just how shredded both main actors got for the film. Jordan previously did it for Creed—and recently muscled up for Black Panther—while Munteanu basically just kept the ridiculously muscular body he's been showing off on his Instagram page for years.
They weren't the only ones to get ripped for the sequel—Stallone worked with trainer Gunnar Peterson to add some extra muscle to his frame, stacking his upper body for the role. Lundgren, who appeared on the cover of Muscle & Fitness, is looking as big as ever as he reprises the role that made him world-famous back in 1985.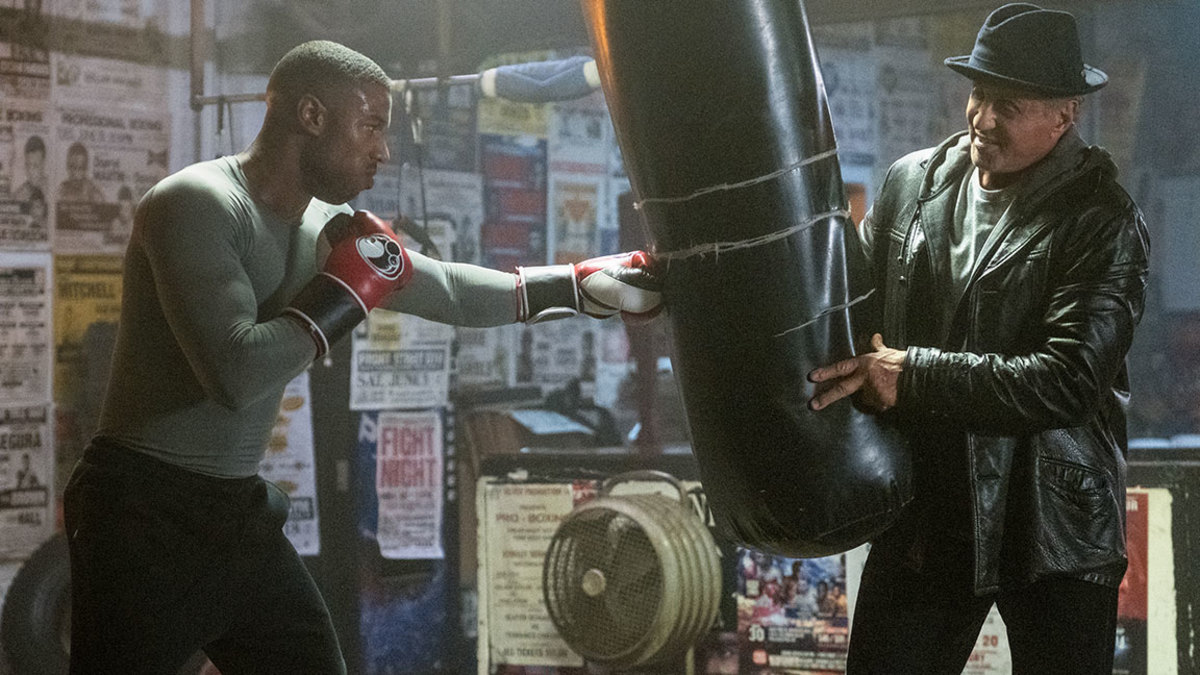 Drago towers over Adonis in the ring, but does that mean he'll win? You'll have to wait until November 21 to find out. For now, here's everything you need to know about Creed 2.
For access to exclusive gear videos, celebrity interviews, and more, subscribe on YouTube!