Written in partnership with Ascend Agency
When we talk about healthy living, we inevitably think of an exhausting workout schedule, tons of health supplements, and even fad diets. What most of us don't think of are the actual requirements of our body. Exercise and nutrition can be a temporary fix but the presence of deficiencies & toxicities in our body make it very difficult to achieve our health & wellness goals. This is where natural medicine or alternative therapy can be a lifelong solution. Naturopathy is a historic method of treatment that involves natural food, massages, proper diet, supplementation, and other lifestyle changes. Dr. Stephen Cabral, a globally renowned Doctor of Naturopathy, has been through the journey himself to realize the truth behind natural healing. He has now dedicated his life to helping people go through a recovery journey following a similar method through a specific protocol he has named the DESTRESS™ Protocol. The DESTRESS™ protocol is laid out in detail in his #1 International Best Selling book, the Rain Barrel Effect which you can get completely free at StephenCabral.com
Dr. Stephen Cabral was only 17 when he started suffering from debilitating illness. Stephen Cabral had consulted over 50 medical experts and undergone about 100 therapies. He felt helpless when none of them worked until he met a Functional Medicine practitioner. That is when Stephen Cabral discovered the underlying imbalances and toxicities through at-home Functional Medicine Lab Testing. It was followed by a life-changing journey of recovery by removing his toxicities and correcting the deficiencies in his body.
Within a short time, Stephen Cabral found himself at his healthiest self. This motivated him to study natural health and alternative medicine. Stephen obtained his degree in naturopathy and traveled to India, Sri Lanka, China, and Europe to study natural healing at some of the best natural health & wellness centers in the world. After 20 years of internships and dozens of certifications in natural health, Stephen is one of the best Integrative Health Practitioners in the world. He has an extensive network of medical experts around the world whom he can reach out to for any specialized advice or consultation.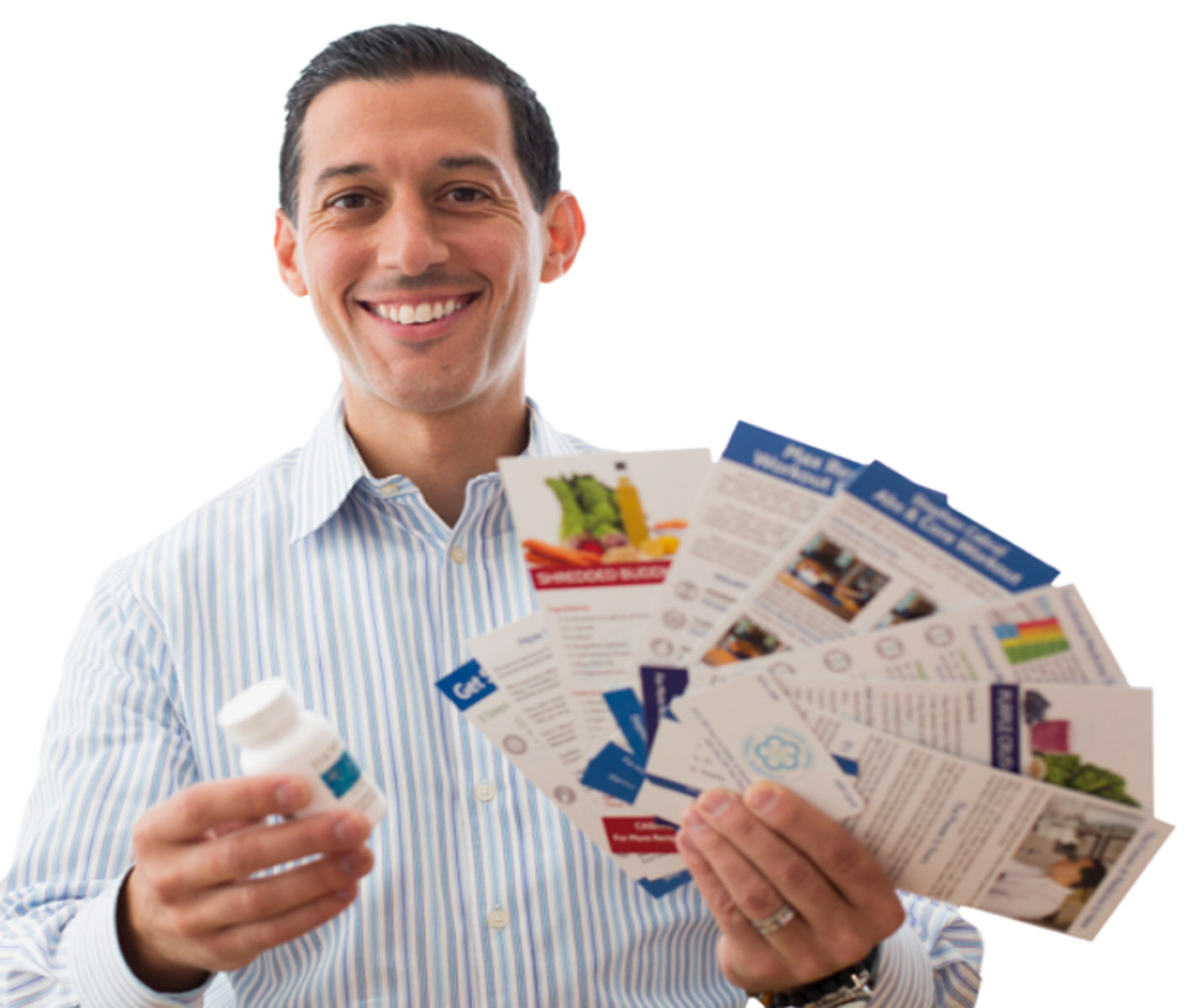 Today, Dr. Stephen Cabral is helping more than 300 health clubs, wellness clinics, holistic centers, training studios, and other health professionals to improve their training programs through natural remedies. He has contributed to MTV, Men's Health, Women's Day, Maxim, SELF, Diet.com, NutritionData, Conde Nast, and other publications.
To spread awareness about natural medicine and alternative therapies, Dr. Cabral has authored and co-authored 4 books. One of his books titled "The Rain Barrel Effect" is available online for free to help people naturally fight fatigue, bloating, mood swings, and other health problems.
Dr. Stephen Cabral did not restrict his mission to books only. He wanted to reach people from different corners of the world. To accomplish this mission, he has started offering the highest quality nutritional supplements, protocols, & at-home lab testing to countries all over the world and has helped more than 250K people to live healthier lives. He has also launched a free health assessment section on his website so people can discover their health imbalances and deficiencies by simply taking a quiz.
Dr. Stephen Cabral is setting a benchmark in the health and wellness industry with his unique and professional approach to helping people to finally get well. He believes in the ancient methods of healing combined with modern, state-of-the-art Functional Medicine and knows that people who learn about this process of rebalancing the body will never embrace a drug dependent life again.
For access to exclusive gear videos, celebrity interviews, and more, subscribe on YouTube!