Matthew McConaughey is ready to get into some trouble. In his new film Serenity, McConaughey's character gets caught up in some major intrigue when someone from his mysterious past re-enters his life and desperately pleads with him for help—but not everything is as it seems.
As McConaughey told Men's Journal in his October 2018 cover story, he's drawn to intriguing characters and interesting stories. Over the years, McConaughey has developed his process of finding his way into a character, including for Serenity:  "You look at the script when you have a different energy," McConaughey says. "Read it after having a few glasses. Read it Saturday night at midnight. Laminate pages and read it in the shower. Read it at six in the morning on Tuesday when the world is stone-cold silent. Get to the bloodline, the DNA of your man. That's how you uncover his hu-man-ity."
In the film from director Steven Knight (Locke, Taboo), McConaughey plays boat captain Baker Dill, who is living a quiet life taking people on boat tours when his ex-wife Karen (Anne Hathaway) tracks him down. Dill's life is completely thrown off course when Karen asks Dill to take her violent husband (Jason Clarke) on a seemingly normal fishing expedition, but instead of catching some tuna—she wants Dill to toss her husband to the sharks and leave him for dead.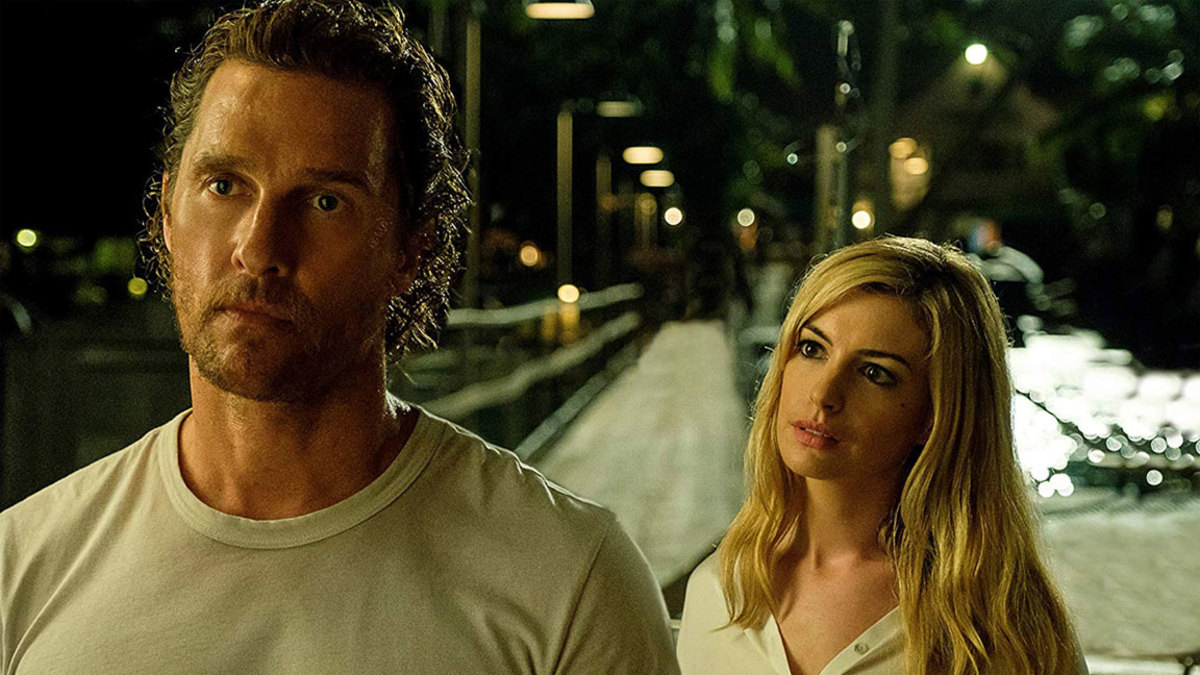 In this exclusive clip from the film, Dill shows some reluctance to the excursion, but Clarke's character is insistent on making the trip work out. The project was filmed on location on the island nation of Mauritius, giving the film some incredibly beautiful backdrops and locations.
McConaughey has kept himself busy over the last year, filming his roles in Serenity and White Boy Rick, and coming up he'll be appearing in Harmony Korine's The Beach Bum and Guy Ritchie's crime thriller Toff Guys alongside Colin Farrell, Henry Golding, and Hugh Grant.
Serenity will be released on January 25, 2019.
For access to exclusive gear videos, celebrity interviews, and more, subscribe on YouTube!