Following a summer full of superheroes, major blockbusters, spies with badass mustaches, and romantic comedies with fantastic locations, it's time for Fall movies. This year, there's a huge variety of films to see in theaters, including an incredible-looking climbing documentary, prestige dramas, badass action films, historical biopics, and yes, a superhero or two.
This season is bringing out some big names in front and behind the camera, including stars like Jason Momoa, Matthew McConaughey, Tom Hardy, Ryan Gosling, Robert Redford, Jonah Hill, Claire Foy, Bradley Cooper, Lady Gaga, and Chris Hemsworth. Not a bad lineup. Some of these movies will be major awards players, too.
Many of these films will be battling it out through awards season, and it's shaping up to be an interesting one with Black Panther already receiving an awards-season push from Disney after breaking records early in 2018.
Here are the movies you need to see this fall.
Free Solo – September 28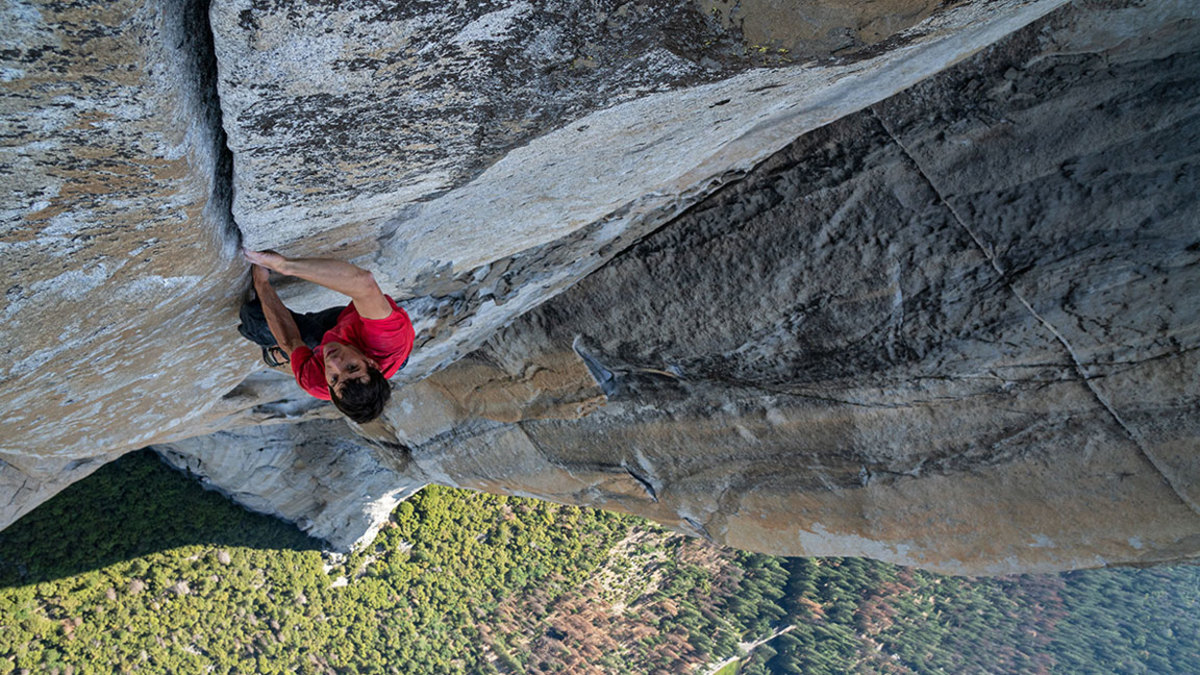 Even though you (might) know how this story ends, this is a must-see for any adventure-lover or climbing fan. From the team of documentary filmmaker E. Chai Vasarhelyi and photographer/mountaineer Jimmy Chin, the movie follows free climber Alex Honnold as he attempts to free climb the 3,000-foot vertical rock face at the front of El Capitan in Yosemite National Park—something no human being has ever done before.
The Old Man and the Gun – September 28
Robert Redford is finishing his career with the perfect role. The legendary actor said he'll be retiring after this final performance, in which he stars as a career criminal and bank robber who goes on the run. Casey Affleck plays the cop trying to catch him, while fellow screen legend Sissy Spacek also stars alongside Redford.
A Star Is Born – October 5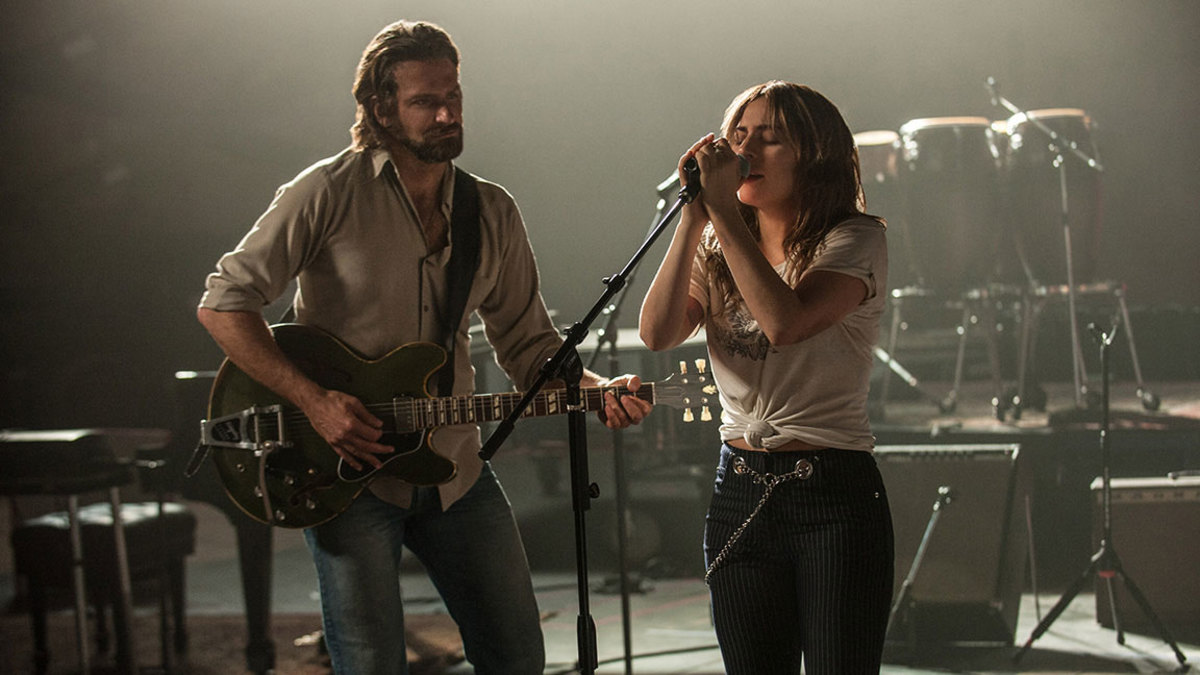 Bradley Cooper and Lady Gaga star in the fourth remake of this classic story that follows an aging rock star who takes a young singer under his wing. Cooper isn't just starring in the film, he's directing, helped write the script, co-wrote songs, and also produced the movie—all while actually singing on-screen alongside Lady Gaga. Reviews have been strong for this film, which is expected to be a Best Picture contender at the Oscars.
Venom – October 5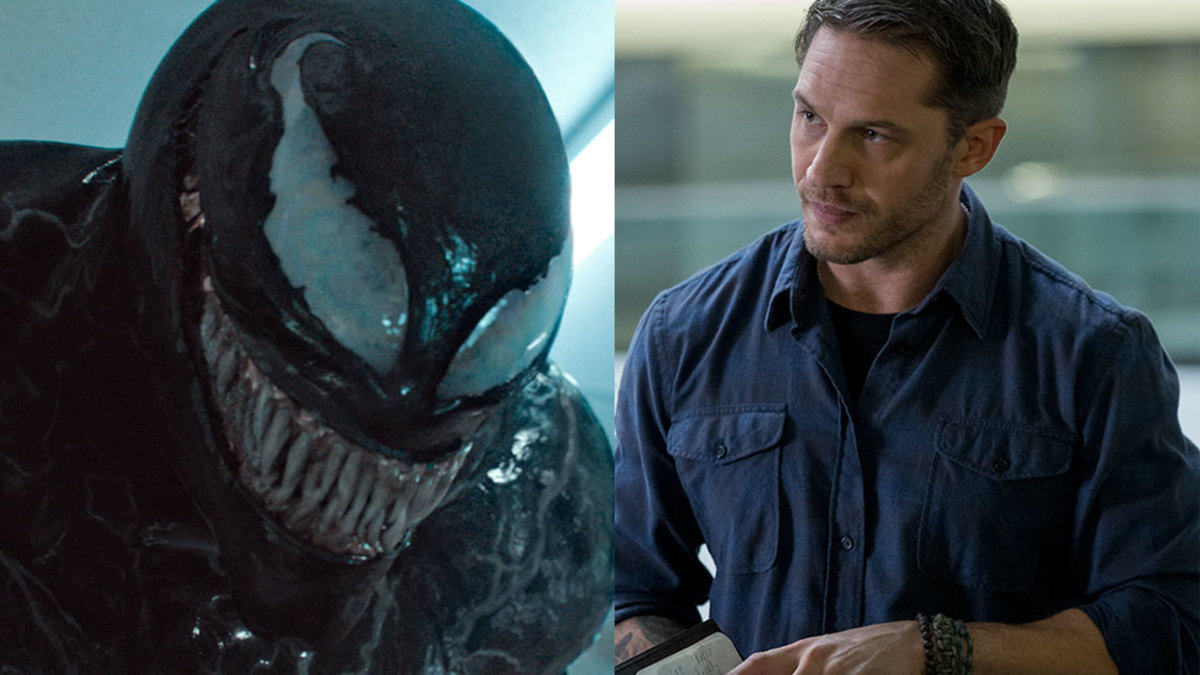 Tom Hardy stars as the anti-hero in this comic book adaptation, which Sony hopes can successfully kick off a side universe for Spider-Man characters. Hardy did an intense amount of training using martial arts to prepare for the film, which also stars Riz Ahmed, Michelle Williams, and Jenny Slate in supporting roles. This is one of Hardy's biggest career transformations, something he's shown to be very comfortable with. (Here are Hardy's other top body transformations for his films.)
First Man – October 12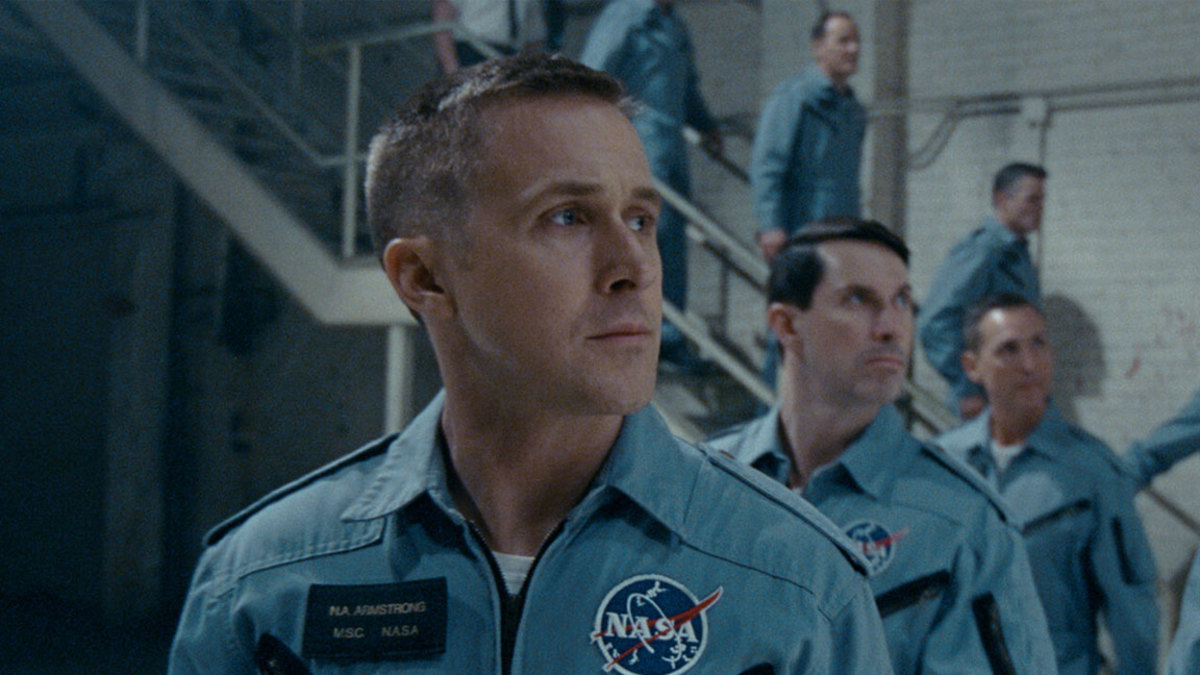 Ryan Gosling stars as Neil Armstrong in this biopic directed by Oscar-winner Damien Chazelle (La La Land). The film has already earned serious buzz on the festival circuit, and the pulse-pounding trailer shows off the realistic take that Chazelle is using to depict the danger of space travel. Claire Foy, Kyle Chandler, and Corey Stoll also star.
Bad Times at the El Royale – October 12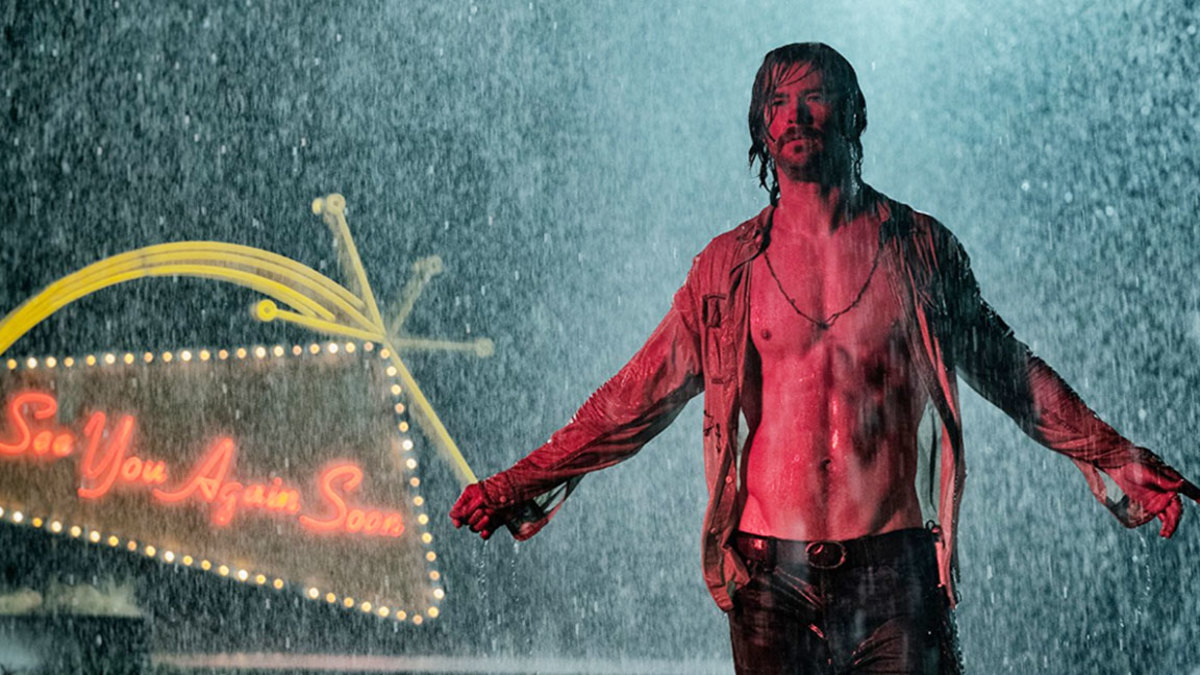 With a strong cast featuring Chris Hemsworth, Jeff Bridges, Jon Hamm, and the always-manly Nick Offerman, this film from Drew Goddard (Cabin in the Woods) feels like a throwback. The thriller follows a group of strangers who end up in a strange hotel one night, and some weird, mysterious stuff ensues. We're not sure exactly what this movie is about, but it certainly has us intrigued.
Mid90s – October 19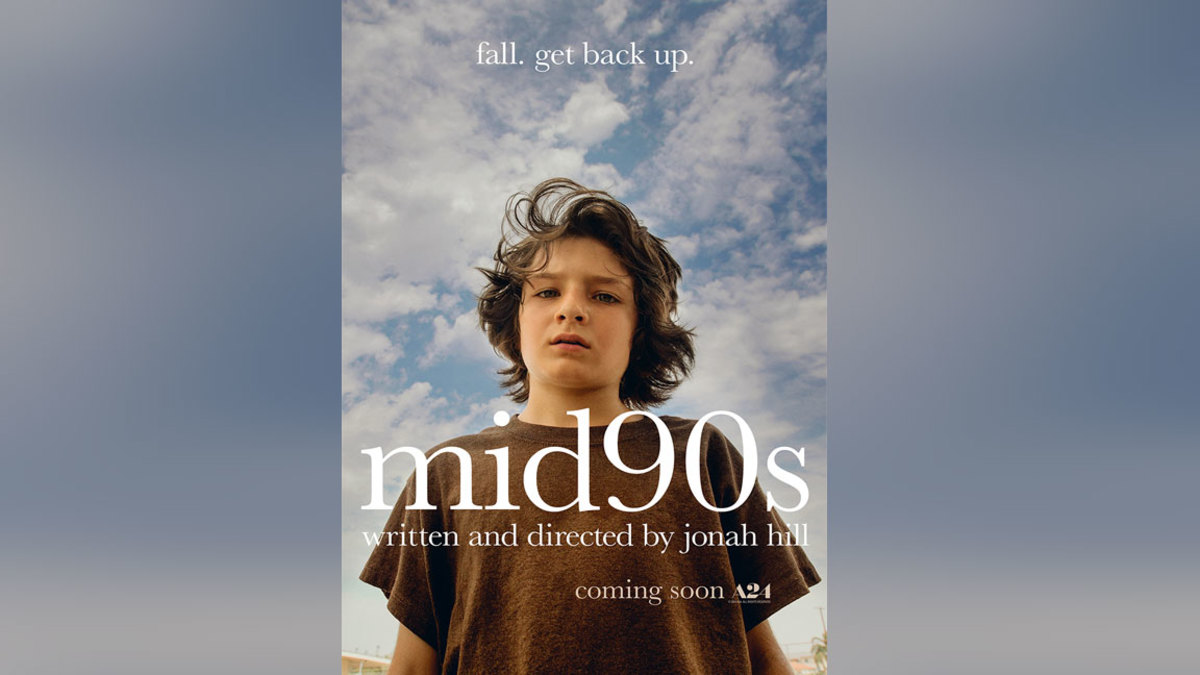 Jonah Hill is turning his talents—see his Academy Award-nominated roles in Moneyball and The Wolf of Wall Street—towards directing in this coming-of-age comedy-drama. Hill's directorial debut follows a 13-year-old kid living in Los Angeles in—you guessed it—the mid-90s as he falls into a crowd of older skater kids. Lucas Hedges (Manchester By the Sea) and Katherine Waterston (Alien: Covenant) also star.
Wildlife – October 19
In this adaptation of Richard Ford's novel, director Paul Dano tells the story of a young boy who moves with his family to a small town in 1960s Montana. As forest fires rage in the wilderness nearby, the boy's father (Jake Gyllenhaal) takes a job fighting the fires, leaving behind his wife (Carey Mulligan) to figure things out. It's a coming of age story that got rave reviews on the festival circuit this season.
Bohemian Rhapsody
– November 2
This biopic of Queen frontman Freddie Mercury is ready to rock. The heart-pounding trailer shows off just how much star Rami Malek looks like Mercury, straight down to his body movements while singing, and with Queen being the subject, you know the soundtrack is going to kick ass. There were some behind-the-scenes issues with original director Bryan Singer, but it appears that Dexter Fletcher has kept things on track after replacing Singer.
Bodied – November 2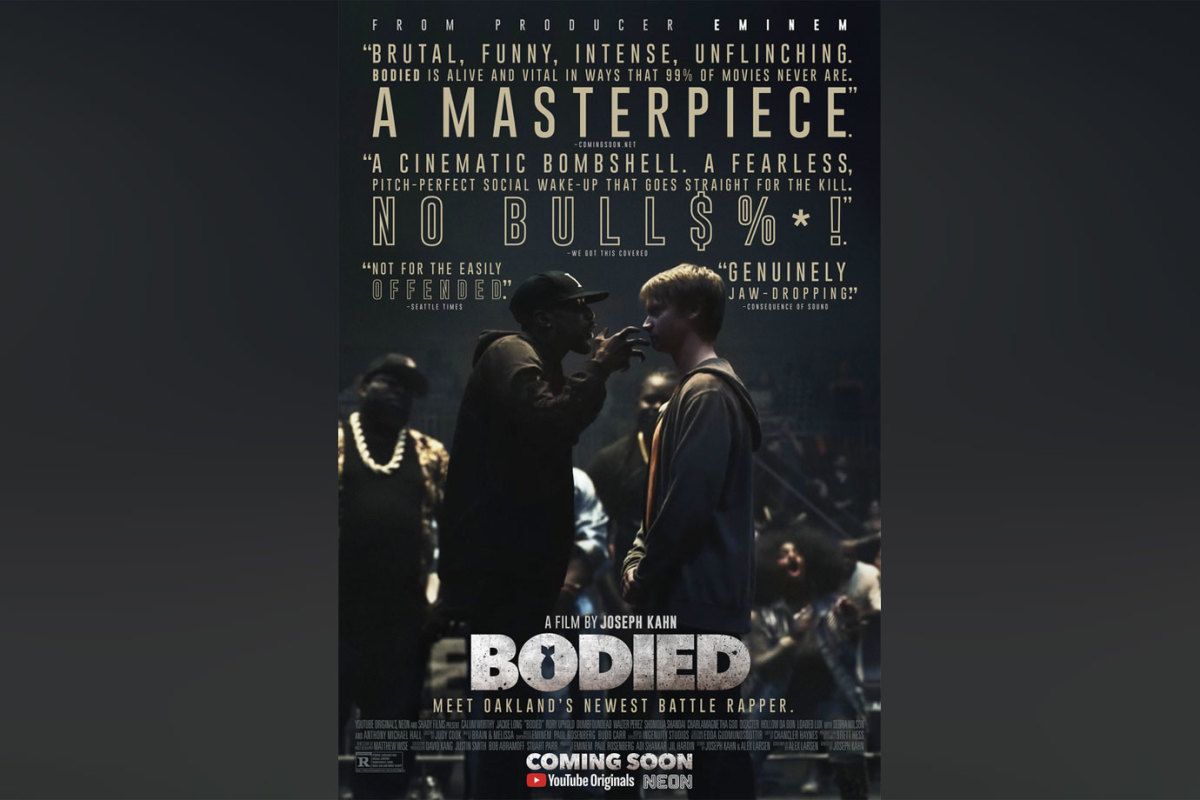 Directed by prolific music video director Joseph Kahn, this satirical comedy/drama follows Adam Merkin, a graduate student who decides to do his thesis on the subject of competitive rap battles. In his work on it, Merkin accidentally becomes a battle rapper himself and gets immersed in the wild world of competitive battle raps. Calum Worthy (American Vandal), Walter Perez (The Avengers), and Jackie Long (Idlewild), and Eminem served as one of the producers. The film received rave reviews when it premiered at the Toronto International Film Festival in 2018.
The Girl in the Spider's Web – November 9
The Crown star Claire Foy takes over for Rooney Mara as the titular "Girl" in this new film from the Girl With the Dragon Tattoo series. Director Fede Alvarez and the production team are starting fresh from the Mara-Daniel Craig led Dragon Tattoo, and based on the trailer, it looks like Foy—who looks perfectly proper in her portrayal of Queen Elizabeth—has given the series a much-needed jolt of energy with her grungy, badass look.
Widows – November 16
This heist drama has some major prestige behind it as director Steve McQueen brings his first film since the Oscar-winning 12 Years a Slave to theaters. Written by Gone Girl and Sharp Objects author Gillian Flynn and McQueen, the always powerful Viola Davis stars as the leader of a group of "widows" who are forced to finish a job their criminal husbands died attempting. Davis stars alongside Michelle Rodriguez, Elizabeth Debicki, and Cynthia Erivo, while Liam Neeson plays one of the robbers who was taken down.
Creed II – November 21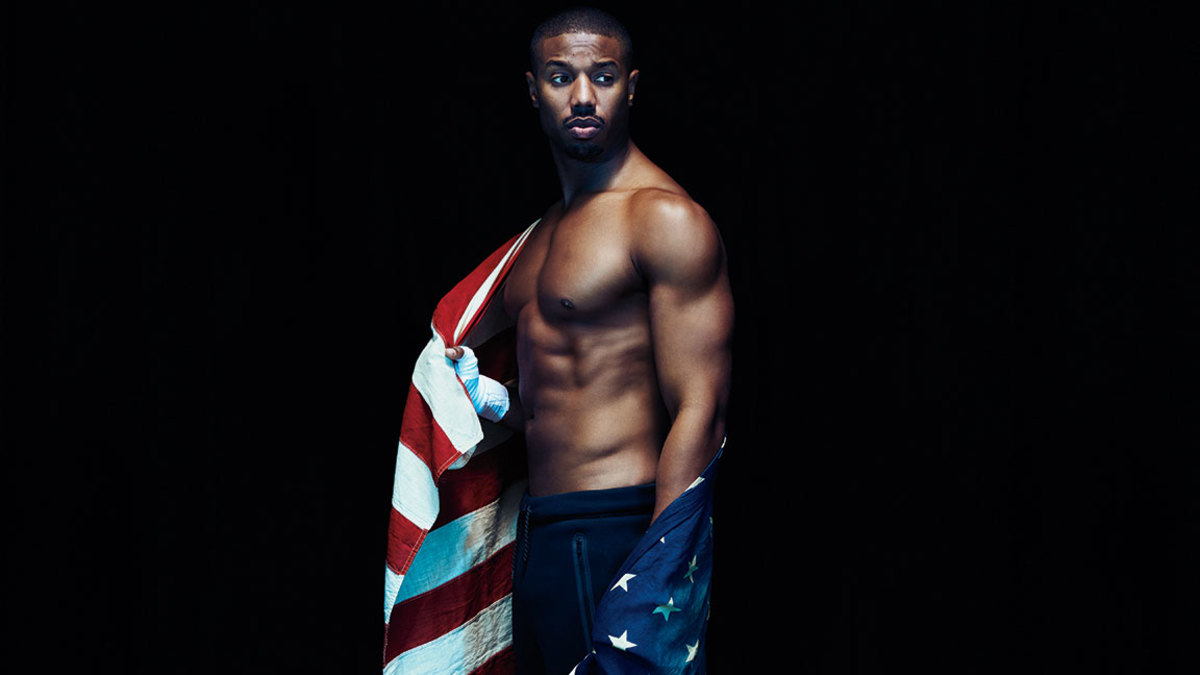 Michael B. Jordan is back as Adonis Creed in this much-anticipated sequel to 2015's Creed. Jordan trained like a beast for this film, which will have his character face off against the son of Ivan Drago (Dolph Lundgren), played by the absolutely shredded Florian Munteanu. Sylvester Stallone returns as the iconic Rocky Balboa in this sure-to-please sequel.
Robin Hood – November 21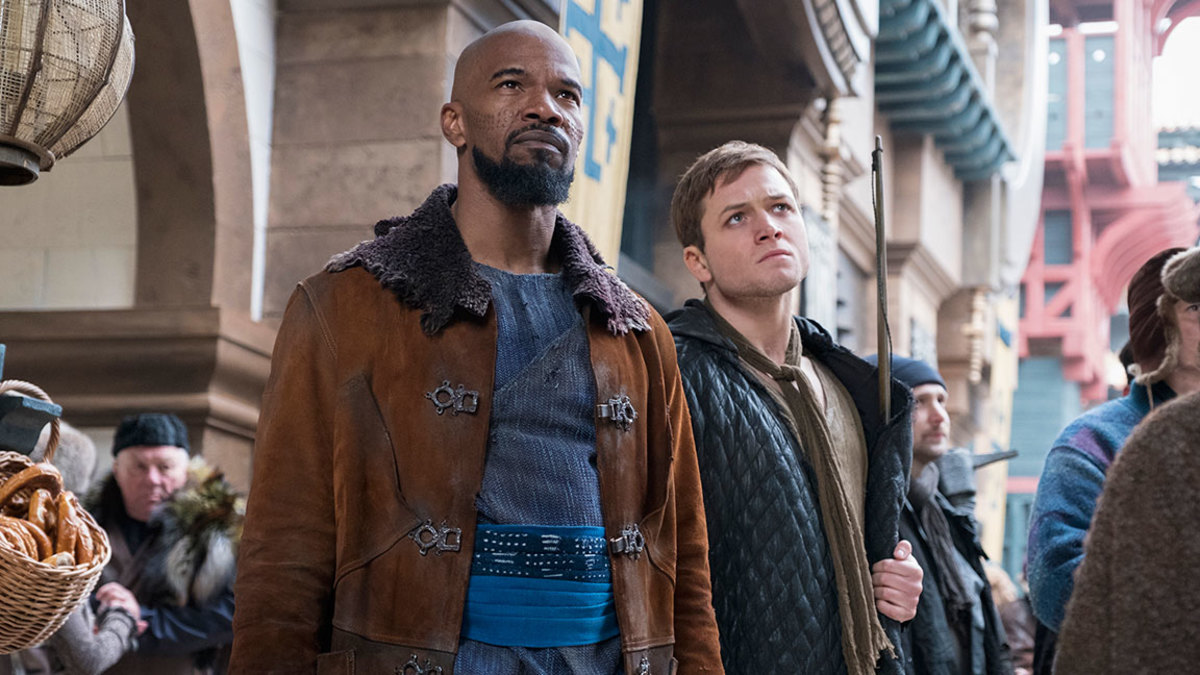 Led by a cast that includes Taron Egerton, Jamie Foxx, and Ben Mendelsohn, the classic tale of Robin Hood comes back to the big screen, this time with grounded action and realism. Leonardo DiCaprio is producing the film, and Foxx teased to Men's Journal that Mendelsohn is going to be a great villain: "Mendelsohn is the villain, and man, wow, he's one of the greatest guys working out there. He scares the shit out of you on- and off-camera. He comes with the force. Heroes are defined by the villains they have to fight."
If Beale Street Could Talk – November 30 (NYC)
The follow-up for Barry Jenkins to his Oscar-winning film Moonlight  is the adaptation of James Baldwin's novel If Beale Street Could Talk. Incredibly, this will be the first English-language feature film based on the work of the author, and if anyone is ready to take that on, it's the extremely talented Jenkins. The film has an incredible cast with KiKi Layne, Stephan James, Regina King, Colman Domingo, Teyonah Parris, Brian Tyree Henry, Michael Beach, Ed Skrein, Diego Luna, Dave Franco, and Pedro Pascal.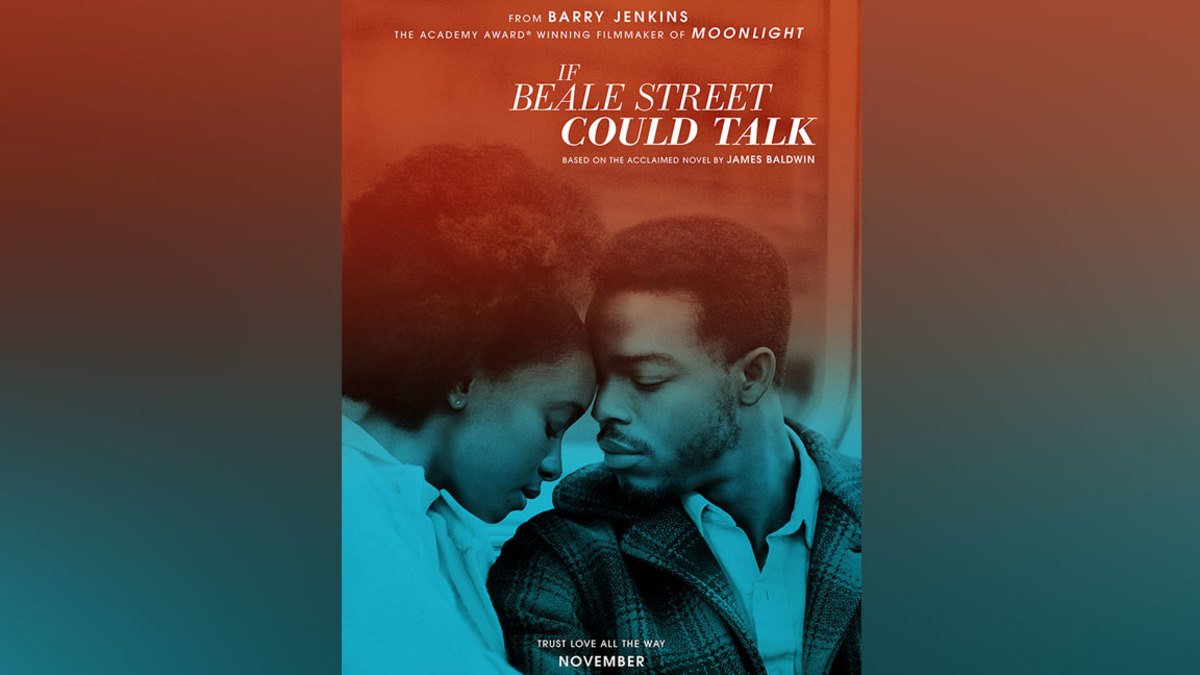 The movie is "a timeless and moving love story of both a couple's unbreakable bond and the African-American family's empowering embrace, as told through the eyes of 19-year-old Tish Rivers (screen newcomer KiKi Layne). A daughter and wife-to-be, Tish vividly recalls the passion, respect and trust that have connected her and her artist fiancé Alonzo Hunt, who goes by the nickname Fonny (Stephan James). Friends since childhood, the devoted couple dream of a future together but their plans are derailed when Fonny is arrested for a crime he did not commit."
Aquaman – December 14 (UK), December 21, 2018 (USA)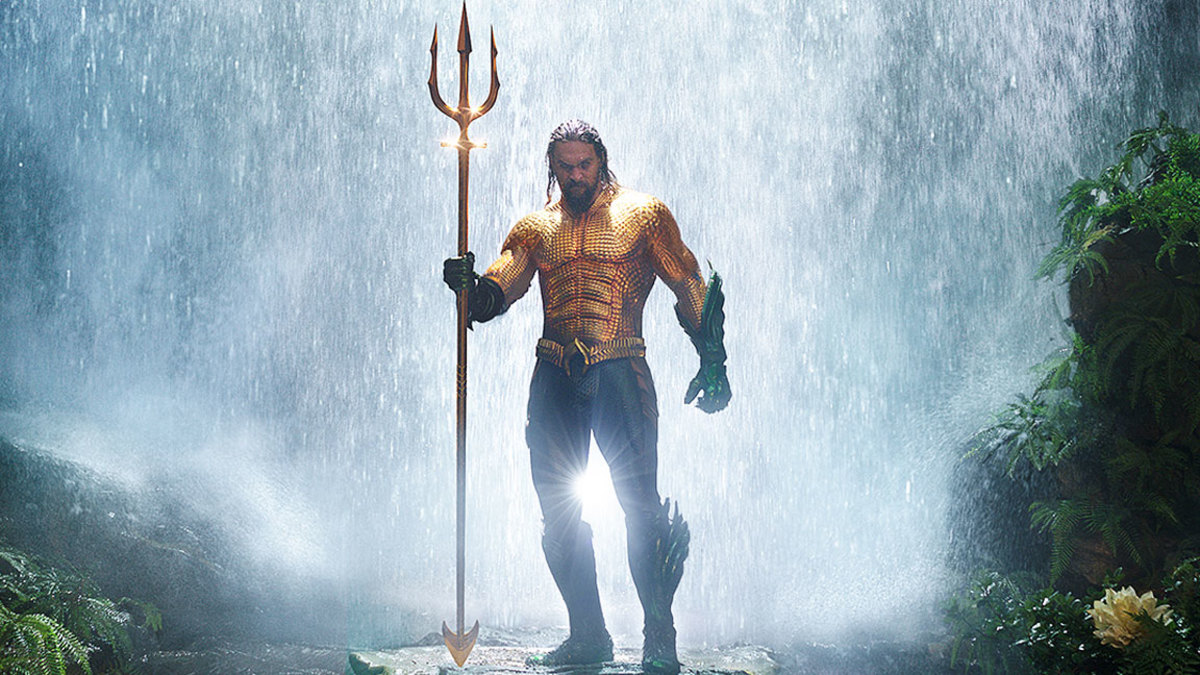 While the DC film universe is in a bit of a reset with Henry Cavill and Ben Affleck possibly leaving their roles as Superman and Batman, this superhero film starring Jason Momoa as the titular Aquaman is one that the studio is very excited about. Momoa's hero was one of the best parts of 2017's Justice League, and now he'll get the chance to star in his own swashbuckling adventure as Arthur Curry, a half-man, half-Atlantean who is torn between his two worlds. The visual effects look absolutely jaw-dropping in this one. Momoa looks like he had a blast making it, too.
The Mule – December 14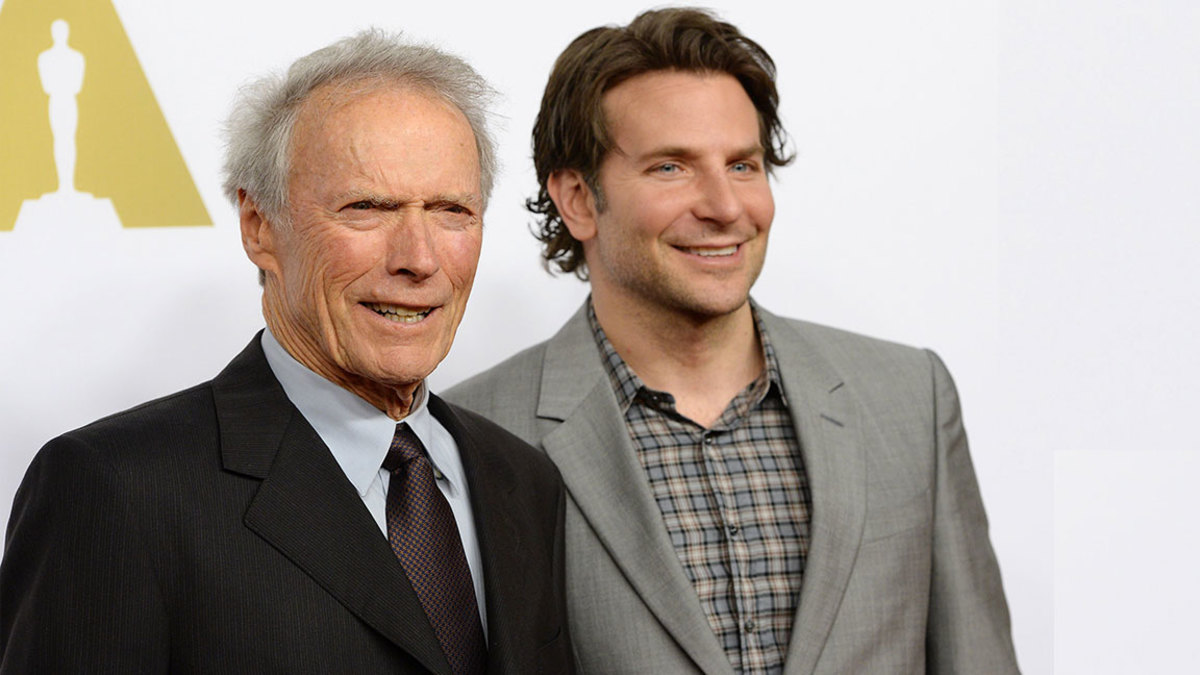 Clint Eastwood and Bradley Cooper are teaming up again. After directing Cooper to an Oscar nomination in American Sniper, Eastwood directs and stars in this true-life drama about Leo Sharp (named Earl Stone in the movie), an aging man dealing with financial issues who ends up being a drug "mule" for a Mexican Drug Cartel. Cooper plays one of the DEA agents who tracks him down. This is the first time Eastwood is appearing in an acting role since the 2012 film Trouble with the Curve, and this is the first time since Gran Torino in 2008 that he'll be on both sides of the camera in the same film.
Holmes & Watson – December 21
Will Ferrell and John C. Reilly are back at it again. While it's not the Step Brothers sequel we all want to see, this comedic pairing should be full of laughs. Ferrell stars as Sherlock Holmes, while Reilly takes on his partner Watson as the two work to solve a mystery in period-era London.
Serenity – UPDATE: The movie has been pushed to January 25, 2019
Matthew McConaughey continues his big run following White Boy Rick with this thriller film alongside Anne Hathaway from director Steven Knight (Locke). The film shot on the island Republic of Mauritius off the coast of Africa, giving the movie some incredible backdrops. McConaughey stars as "a fishing boat captain who has his past come back to haunt him, when his ex-wife tracks him down with a desperate plea for help, ensnaring his life in a new reality that may not be all that it seems," according to IMDB.
For access to exclusive gear videos, celebrity interviews, and more, subscribe on YouTube!