Written in partnership with Mindful Media
There are times in life when we begin anew; re-grounding ourselves in our values and beginning to focus our resources and talents towards contributing to larger needs.
This was the case for Ryan Lewis, Founder of EarthHero, who discovered how to harness his passion for environmentalism and sustainable living by seeing the prevalence of a greater problem in the natural environment around him.
While living in rural Costa Rica, Lewis immersed himself in nature, and in doing so, became increasingly aware of the excessive trash and waste that was strewn across the beautiful landscapes. A combination of Western-style consumerism infiltrating Costa Rican culture, and lack of waste management infrastructure resulted in Costa Rican ecosystems choking with plastic pollution and litter.
Having been a life-long minimalist himself, Lewis was inspired to implement his values of a low-consumption lifestyle into addressing the global problem of waste. Understanding that all people consume, Lewis envisioned creating an online marketplace that adhered to responsible consumerism for every type of consumer. Out of this vision, EarthHero – a sustainability marketplace – was born.
Today, EarthHero is serving the world in full force by offering a wide variety of responsibly sourced, manufactured, and shipped products all in one place, making environmentally conscious living accessible for everyone.
Lewis explains how shopping with EarthHero allows any type of consumer to make impactful consumption choices saying, "Consumer spend is almost 70% of our economy, so by choosing to purchase sustainably-made products, consumers are able to support a more sustainable economy and world."
Although there are more brands emerging on the market who claim to be "green," "natural" and "eco-friendly," EarthHero builds credibility and accountability to their sustainability mission through their rigorous 5 Step Sourcing Methodology. Materials & Ingredients, Company Responsibility, Give-Back, Packaging, Sustainable Lifestyle – products and brands must be rated "best-in-class" in these five areas to be featured in their carefully curated marketplace.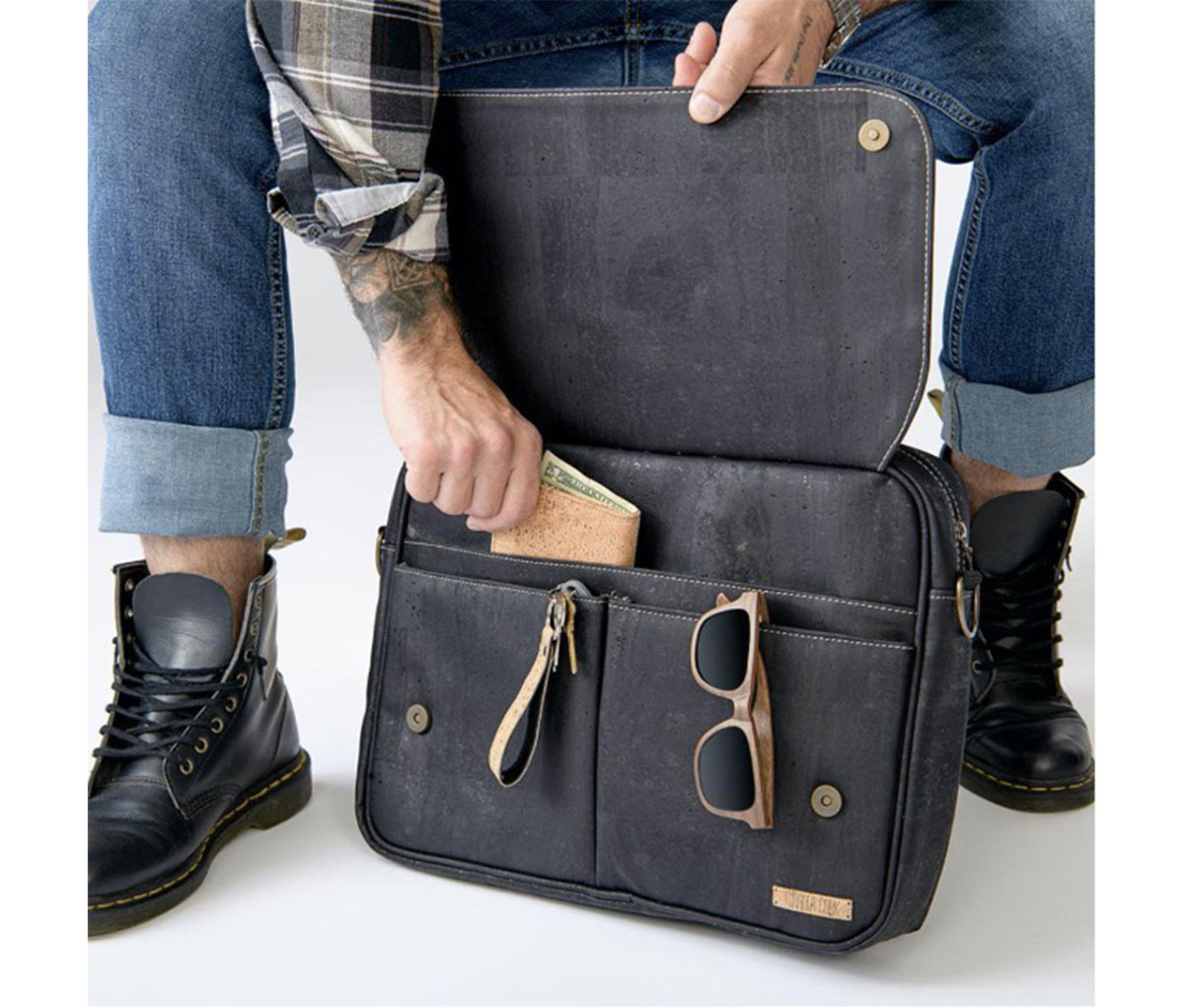 EarthHero's team understands the time and effort it takes to be an informed consumer, and for this reason shares each product's sustainability attributes located on each product page. Their wide selection is a one-stop shop for everything from Beauty, Baby, Cleaning, Home Goods, Pet Supplies, and even a full section dedicated to zero-waste products.
EarthHero's mission is to not only make conscious consumerism the new normal, but to also hold themselves accountable as a committed, responsible producer. EarthHero is a Climate Neutral company, a Certified B Corp, and a member of 1% for the Planet, where 1% of all sales are donated annually towards sustainability initiatives and environmental organizations. EarthHero's certifications and membership through organizations like 1% for the Planet demonstrate its commitment to supporting healthier communities and a more sustainable world for us all.
Lewis shares his mission to positively affect future generations through the EarthHero platform saying, "We're building a future where shopping with the planet's best interests in mind is the new normal!"
Ryan Lewis, Founder and CEO of EarthHero, created a company aligned with his own values, committed to environmental and social responsibility in all aspects of operations. With his innovative sustainable online marketplace, he provides a resource where every human being can be empowered to consume consciously towards building a more sustainable future. "Everyone has a direct influence and the ability to make a difference," Lewis says.
Support your planet and the brands that are leaders in environmental responsibility by visiting EarthHero.com– the one-stop-shop for all earth advocates!
For access to exclusive gear videos, celebrity interviews, and more, subscribe on YouTube!