Fox Sports host Curt Menefee knows his way around a Super Bowl. The longtime Fox Sports host and broadcaster has worked nine Super Bowl events including the current Super Bowl LIV in Miami between the Kansas City Chiefs and San Francisco 49ers. This year, Menefee will be there for the pregame show, while Fox Sports broadcasters Joe Buck and Troy Aikman will be in the booth for the call.
Having worked that many big games over the years has given Menefee plenty of experience about how to handle those days on the broadcast.
Menefee will be there once again on Super Bowl Sunday on Fox Sports for the pregame show, hosting alongside the crew of Michael Strahan, Terry Bradshaw, Howie Long, and Jimmyie Johnson as well as NFL insider Jay Glazer to give fans everything they need to get ready for the game.
"I'm very excited, it's the biggest thing on TV," Menefee told Men's Journal. "You can be involved din biggest thing on TV—nothing compares to the Super Bowl each year. It's amazing to be part of something iconic and great and it really is an unofficial American holiday, it's fantastic. There are so few events that we have as a country that everyone watches, so it's very exciting to be part of it this year in Miami for Fox."
"This year, I'm looking forward to a great game with great matchups," he added. "Hoping it's a close game or even overtime. I hope we can continue that trend and have high scoring offenses, maybe a 51-54 Super Bowl or something like that. That would be a dream type of game."
But this year, the Super Bowl and the end of the traditional football season doesn't mean the end of working games for Menefee. This year, Menefee will be back in the broadcast booth to call games for the XFL, which will be airing games on Fox this season. Menefee will be alongside Joel Klatt for the call during the XFL season opener between the Los Angeles Wildcats and Houston Roughnecks on Sunday, February 9 at 5:00 pm. The new league has Menefee excited about getting into the booth again.
"I've been in the studio for 14 seasons, and I did games for 10 seasons before that, so it goes back to those roots," Menefee says. "I've kept the skills up by doing Seahawks preseason games, and I did some NFL games in December last year to keep the flow and get my toe back in the water of doing regular season games. It's exciting to do it with Joe Klatt, who is one of the best analysts in all of sports. It's going to be fun and exciting for fans to watch the XFL."
Check here for more from Fox Sports about Super Bowl coverage and all the events going on during the lead-up to the big game. The Fox Sports TV coverage for Super Bowl 54 starts on Sunday, February 2 with the pregame show at 2:00 ET and then game coverage at 6:30p ET with kickoff is shortly after.
Menefee spoke with us about the Super Bowl, how he prepares for his Fox Sports show, hos excitement of doing the XFL, and his best advice.
What do you enjoy most about doing the pregame show and your role in general and for the Super Bowl?
It sounds cliche, but I just enjoy the relationship with the guys. Here I am as a kid who grew up watching football and these guys I work with play and coach, and here I am doing a show with them. I consider them my closest friends. This is a group of guys that are my buddies and my friends, that jumps out of me about what we do.
What's your preparation for the show in general and when it's for the Super Bowl?
In a way, Super Bowl week is in some ways is an easier show to prepare for: It's two teams and we know them inside and out from a full season of watching them. It's a focus on one game, so it helps from that standpoint. In the regular season, it's 32 teams and all the games and having to see who is close to the playoffs, the good matchups, and so on.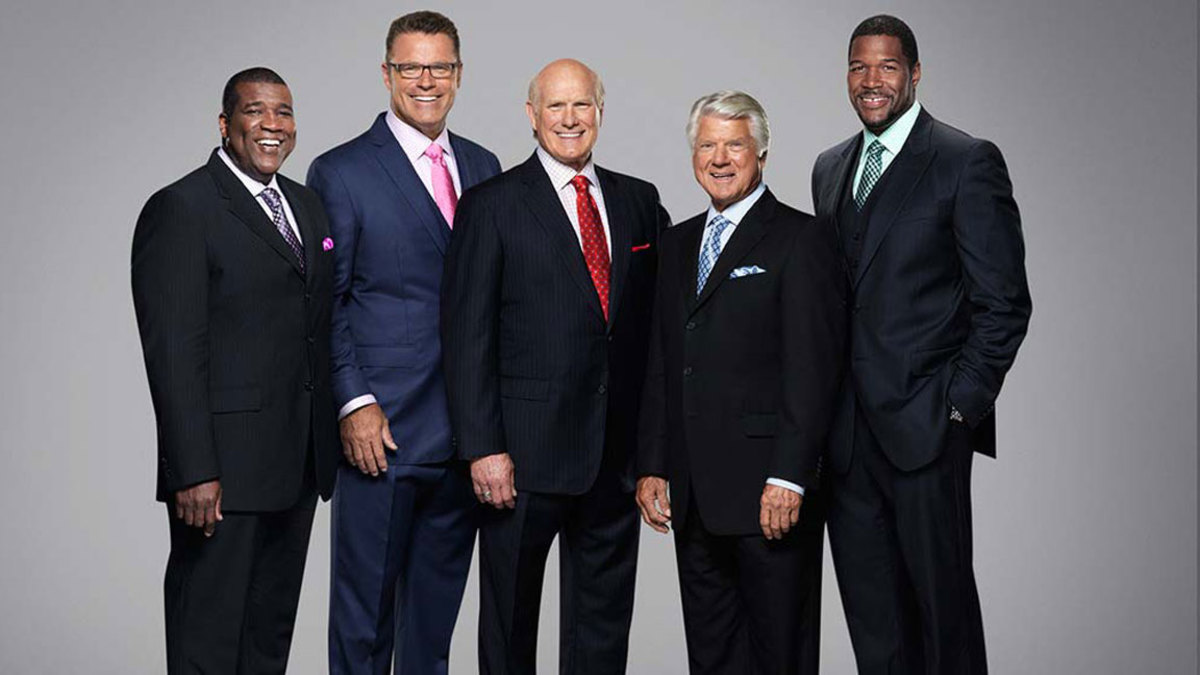 What's a week in the process look like for you on the show?
So the regular season is more "work" in a way. During a week in the regular season, we do the show Sunday, finish up, I get home and watch the Sunday night game. I get up early at 4 am for the Sunday show, I'm in studio by like 5:15 am, then Monday try and have a day off. On Tuesday, we focus on the next week and Wednesday we'll start getting stats and info and make some calls and catch up with what's going on around the league. It's a lot about the relationships you have. On Thursday we a meeting with our producer and the crew and we go over a hard rundown of the plan. Saturday I write the show—I'd say it's 70 percent ad-libbed, 30 percent written, with some sponsored elements or lead in to features. For me as a host, we have that camaraderie, we are constantly texting and talking through the season and offseason, and so there's a comfort level once we get on the air.
What's the best piece of advice you've ever received or have?
I think the two things for me would be: One, is to go out and do your best every time, don't worry if it's a big or small broadcast. You never know what opportunities things can lead to. Just because no one is watching, or if a billion people are watching, it doesn't matter. If you do your best, nothing ever becomes too big for you, you're just being you. And two, never be afraid to take a risk. I think a lot of times we get caught up in the moment and wonder, 'is this too big a deal for me? If i fail what'll happen?' Don't worry about that. When the opportunity comes, if you're prepared, you'll be ready. I went to a Division 3 school and it had no journalism program, and I ended up in local TV in Cedar Rapids and I learned so much on a day-to-day basis. It came from being willing to say yes and not worrying about any opportunity being too big or too small for me.
You're working on XFL games this year. What excites you about that and why should people tune in to the season?
What's different and fun this time around is that it's football. It's hardcore football people doing this, it;s not a gimmick or anything like that. I spent some days in Houston for the training camps of the teams and talking to the guys there, some NFL guys you know and some from college too and getting those connections. Oliver Luck is leading the league, he goes way back to NFL Europe and NCAA and at West Virginia, he's a football lifer. Dean Blandino as head of officiating, he's a big football guy, so a lot of football people are involved. It's genuinely about football, there are some differences but not gimmicks. There's new access for fans, new kickoffs, interviews right after touchdowns, trying to bring fans closer to the game. But going to be about football—it'll be a faster-paced game. And one reason I'm excited is that, and when I was asked, was happy to sign on because it's all about football.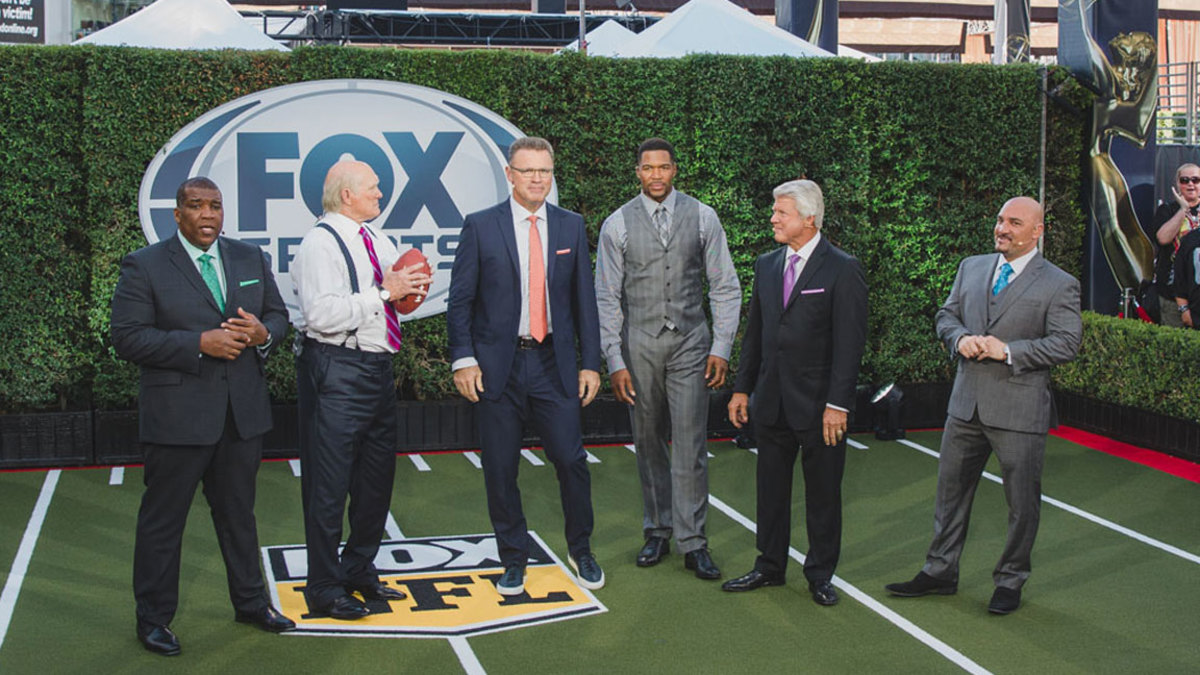 For access to exclusive gear videos, celebrity interviews, and more, subscribe on YouTube!