If you thought Game of Thrones couldn't get any more epic, just wait to see what's in store for the final season. The most recent season of the hit HBO series had massive battles, ice dragons, and one of the craziest sequences the show has ever filmed, but all that might not reach the scale of what the production team has planned for Season 8.
"The final season is taking a long time because it's the biggest thing we've ever done," co-creator David Benioff said at the 2018 Emmy Awards, according to IndieWire. "Even though it's six episodes, it took us how many more shooting days – it was nearly a full year in Belfast prepping and then actually shooting it. I think it's quite extraordinary what the crew and actors have created."
Apart from the early seasons before it was a worldwide megahit, Game of Thrones has had one of the biggest budgets in all of television. The final season is taking that to another level, as it was previously reported by Variety that Season 8 will have a $90 million budget, meaning about $15 million per episode.
"I think when people actually see it, they're going to understand why it took so long," Benioff said. "No one's taking a vacation, no one's slacking off. It's that last season is far beyond what we've ever attempted before."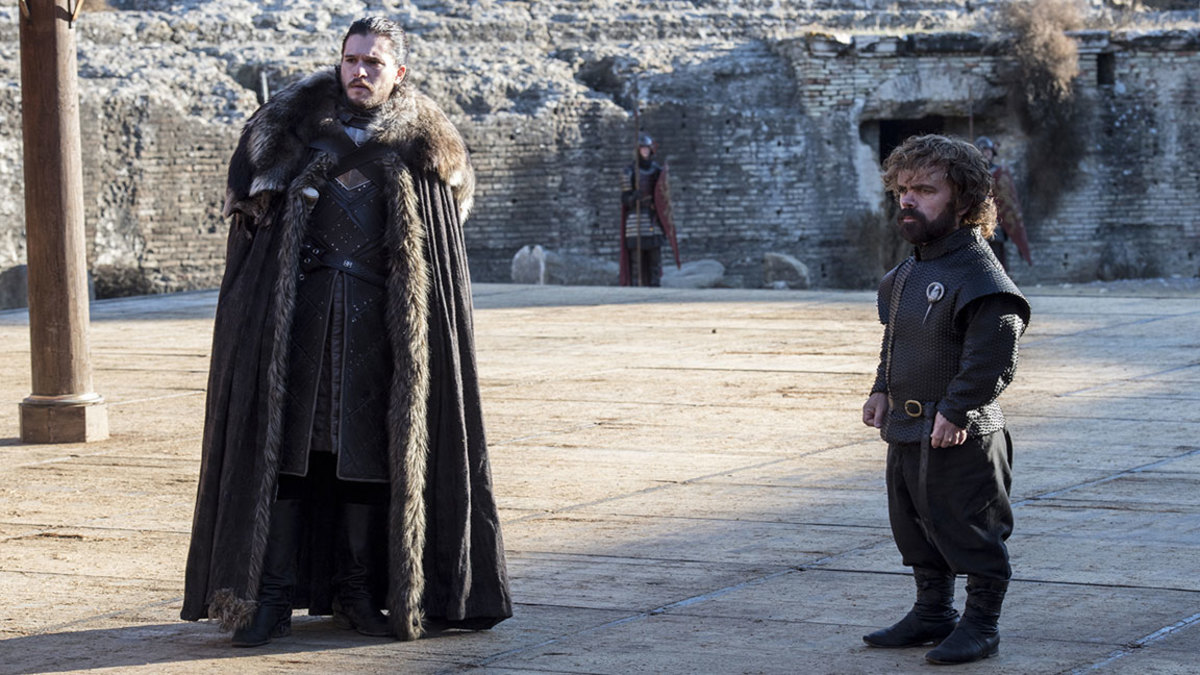 Season 7 of the series just picked up the award for Most Outstanding Drama at the 2018 Emmy Awards, the third straight win for the show in years it's been eligible (GoT missed the 2017 Emmy Awards since the season premiered too late in the summer.) Peter Dinklage (pictured above, right) won Outstanding Supporting Actor in a Drama Series for his role as Tyrion Lannister, beating out co-star Nikolaj Coster-Waldau for the win.
While an official release date has not yet been announced for the final season of Game of Thrones, visual effects supervisor Joe Bauer hinted in an interview that show likely won't debut until at least May 2019 due to all the post-production and visual effects work.
In Benioff's eyes, it'll be worth the wait. "It's taking a really f**king long time. And I hope it will be worth it," Benioff said.
For access to exclusive gear videos, celebrity interviews, and more, subscribe on YouTube!